If developing a B2B lead generation strategy was simple, every business would be successful. But any expert will tell you that lead generation is no easy feat.
Thankfully, there's no shortage of B2B lead generation strategies. In this article, we'll share our favorites so you can find a lead gen approach that works best for your company's goals.
11 Proven B2B Lead Gen Strategies
From using LinkedIn to giving video marketing a whirl, here are 11 proven B2B lead generation strategies to incorporate into your sales lead generation.
1. Use LinkedIn to Find New Prospects
As the largest professional social network, LinkedIn is an excellent place to generate B2B leads. Take advantage of their highly targeted ads, create compelling posts and articles, reach out to decision-makers, or join relevant groups. There are multiple ways to succeed at LinkedIn lead generation.
2. Invest in Content Marketing
Content is an indisputable tool that attracts your target demographic to the top of your sales funnel. Too often, people assume content only encompasses blogs — and while blogs should be a part of your B2B content strategy (see our content marketing tips for lead generation), they shouldn't be the be-all and end-all. You can use countless types of content for online lead generation to attract your ideal demographic and generate new leads, like videos, infographics, webinars, eBooks, and more. 
3. A/B Split Test Your Crucial Pages and Ads
Don't just rely on gut instinct to determine which pages and ads are working. Instead, use A/B split testing to try out different variations of your key landing pages, PPC ads, demo sign-ups, and other messaging to make sure you're maximizing your outreach on every channel.
4. Leverage Testimonials and Reviews
There's nothing quite as powerful as social proof when it comes to B2B lead generation strategy. Take time to gather testimonials, reviews, and case studies from your happy customers to display on your website and social media, plus use in advertising.
5. Consider an Enticing "Free" Offer to Generate More Leads
Many of the world's most successful lead generation companies offer a free version of their software or a gift of some kind to generate new leads and encourage new signups. If you're a SaaS or tech company, creating a free version of your technology or offering a free trial period is a terrific way to attract high-quality leads who are interested in what you offer.
Freebies aren't limited to software companies. For example, agencies can offer free eBooks, and manufacturers can provide free product samples to generate new leads. This strategy will take you one step closer to becoming a thriving lead generation business.
6. Focus on Personalization
The one-size-fits-all marketing approach doesn't work anymore. Instead, prospects expect marketing to be hyper-specific to their unique needs. So, whether you're warming up leads with nurturing emails, posting on social media, or sharing content, targeted personalization and segmentation is key to generating more leads.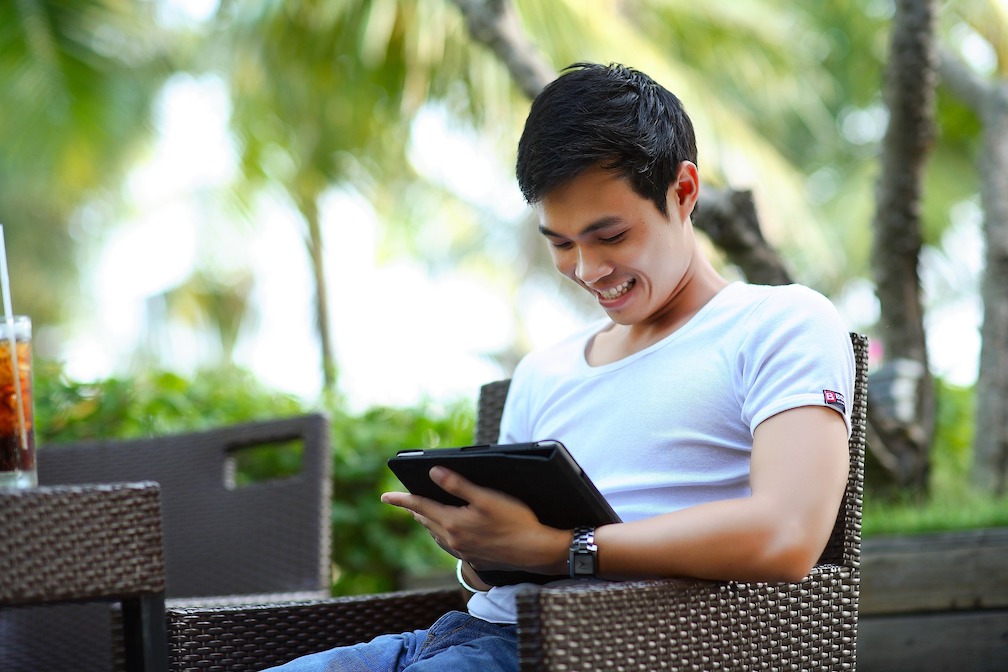 7. Polish Your Landing Pages and CTAs
Make sure your landing pages only contain one offer and are optimized and primed for conversion. Too often, businesses pour their advertising and resources into poorly optimized landing pages and wonder why they aren't generating new leads. Take the time to spruce up your landing pages, use tools to analyze their performance, and split-test them until they're performing optimally.
While you're working on your website, be sure to check for broken links, refine your SEO, and mobile optimize everything.
8. Invest in Video Marketing
Video marketing is one of the best ways to earn new B2B leads. From commercials and demos to webinars, event coverage, or brand vision videos, there's no shortage of B2B marketing video ideas to incorporate into your lead generation strategies.
9. Consider an Incentive-Based Referral Program
Why not reward your best customers with an opportunity to earn cash or rewards for referring new business to you? Incentive-based referral programs are a terrific way to gather social proof and generate more leads from lead generation marketing in one fell swoop.
10. Test Out an AI Chatbot
Chatbots are an excellent way to capture as many website visitors as possible. Unlike employees, AI chatbots work around the clock and can help convert your website visitors into leads more quickly than human support staff — so your company can become a lead generation business in no time.
11. Use Tools to Identify Your Website Traffic
If someone visits your website, the chances are that they're at least somewhat interested in what you have to offer. But if they don't opt in for more information, you often don't get any insight into who's visiting your website.
That's where taking advantage of revenue intelligence tools like LeadLander's audience identification and website visitor tracking comes in. LeadLander helps identify who's visiting your website and what company they're from, allowing you to leverage this website tracking data to create customized outreach and help turn them into a lead.
Start Honing Your Sales Lead Generation Today
With the right B2B lead generation strategy, you can quickly improve your sales lead volume and boost revenue. These 11 B2B lead generation strategies are excellent places to start leveling up your B2B outreach.If you want to use a proven tool for generating B2B leads, give LeadLander a try. We're the trusted name in audience identification and website tracking, and you can try us for free for 14 days.