Updated February 22, 2022
Content marketing is a broad field. It includes everything from educational articles and blog posts to webinars, ebooks, and even email outreach. The most effective marketing campaigns utilize a blend of all of the most impactful content marketing strategies. But your company may not be using all of the tools in its arsenal. More specifically, you might not be utilizing visual content marketing to generate B2B sales leads as much as you could be. 49% of all marketers rate visual marketing as very important to their marketing strategy. Another 22% consider it important, while 19% say it forms the backbone of their marketing strategy. But what is visual content marketing, exactly? And how can you use content marketing for lead generation? Keep reading to find out everything you need to know about visual lead generation and an impactful content marketing strategy.
What Are Visual Leads? Why Do They Matter?
Visual leads are key in visual content marketing. Essentially, they're what companies hope to generate by adding this method to their overall marketing strategy. A visual lead is a sales lead that is generated by visual content. For example, if you find a new B2B lead by publishing an infographic, then you've just generated a visual lead.
Visual lead generation is important because it provides companies with another way to connect with new prospects. They differ from other types of leads in that they appeal to different prospects.
Visual leads tend to be generated through content that is easy to digest. For example, some of the most common sources of visual leads include videos, webinars, and infographics. Producing this type of content alongside more in-depth content can help you appeal to prospects with varying amounts of time – and ones that want to learn about your company and the market it serves.
How Does Content Marketing Help Visual Lead Generation?
Visual marketing goals can vary. Often, the purpose of launching one of these campaigns is to get more traffic for your website or social media accounts. If you're capable of turning web and social media traffic into paying customers at a consistent rate, then the more traffic you get, the more new customers you'll earn.
Visual content marketing can also be used to accomplish more specific tasks. For example, you might be interested in building out your email list so that you can get more out of email marketing campaigns. If so, placing a piece of valuable visual content behind an email requirement can help you achieve your goals more efficiently.
Regardless of the specific goals of your visual content marketing campaign, launching one can help you find and gather information on new prospects. No matter what industry you're in, the process will be the same.
A successful visual content marketing campaign will start by providing information that you deem will be valuable to your target audience. Then, as members of that audience interact with your visual content, you will gather information on them. It's this information that will help your company generate more sales leads.
Generate More B2B Leads With These 18 Visual Content Methods
There are a number of ways to start generating more visual leads with targeted content. But these methods will offer you the best bang for your buck.
1. Infographics
Infographics are the original visual content marketing method. The benefit of using infographics is in their highly-shareable nature.
Infographics provide important, useful information in a format that is easy to digest. If you make solid infographics and publish them widely, there's a very good chance they will be shared on social media accounts within your targeted industry.
2. Videos
Video is another great place to begin your next visual content marketing campaign. More companies use them to easily relay important information, but consumers say they retain as much as 95% of a message that's been disseminated through video.
So if you want to be sure that your audience is retaining your key intel, creating a video may be the best way forward.
3. Livestream
Live streams take the benefits of video content a step further and can help you generate even more visual leads for your company. Live streams provide a more personalized touch for potential prospects you hope to reach.
For example, live-streaming on platforms like Twitch and Instagram allow your audience to comment while you broadcast in real-time. They can get answers to pressing questions instantly. This is a fantastic way to create a personal connection with potential prospects through visual content marketing.
4. Memes
Memes might be a little silly, but they can also be an excellent way of connecting with your audience in an authentic way while earning a little cultural cache. They're especially popular among Gen Z and Millenials. According to a recent survey, 75% of 13-36-year-olds share memes. That's a huge percentage your company could be reaching.
Memes are easy to make nowadays. Just pick your preferred format and come up with something witty and topical to say about your industry. Use an online meme creator to put it all together and share it on your social media accounts.
5. An interactive quiz
Quizzes are an interactive, visual way to connect with new prospects. Putting one together can be as simple as gathering some industry information that you have on hand and using it to create fun questions. Your audience may enjoy testing their knowledge and you can gather useful intel from their results.
6. Host a webinar
Webinars are another great way to use visual content marketing to generate new sales leads. They also provide the opportunity to connect with your audience in a live setting.
Consider hosting webinars that focus on topics of importance to your target audience. Make sure you grab email addresses or business information of anyone who signs up for yours. Most people who are interested in the topic will be more than happy to provide this information if it means getting access to a discussion that they deem valuable.
7. Add a slide deck
Slide decks are starting to feel a bit old school, but they still have a ton of value for visual lead generation. To start, they're highly interactive: Users can click through them at their own pace and access high-level information at a glance.
Slide decks can also be used by industry professionals who need to create their own presentations on a related topic. This is another resource you can place behind an email wall to gather info on potential prospects.
8. High-quality photos
Photos are an underrated type of visual content marketing. High-resolution, engaging imagery can enhance every other part of your website. That's because photos capture a person's attention better than words. You can increase the likelihood that someone clicks on different pieces of content by attaching eye-catching imagery.
Depending on what you sell, it could make sense for you to create a lookbook. For example, if you sell furniture, you could create a lookbook showing what some of your pieces look like styled in a real home. From an aesthetic point, this improves your product and inspires people to use pieces in fun and exciting ways.
9. Comics and cartoons
You could also try producing comics and cartoons as a form of visual content marketing. These can be an effective way to introduce new ideas and new product offerings to your customers. That's because they're highly engaging, visually stimulating, and a suitable medium for sharing bite-sized pieces of information at a time.
Some of the biggest companies in the world use cartoons and comics to highlight what they have to offer. When Google created the now-dominant Chrome browser, it introduced the product with a webcomic.
One thing to keep in mind is that illustrated comics usually contain information that search engines can't read, so you'll want to make sure you include the text of the comic in your HTML code so that it still contributes to your SEO strategy.
10. Visual quotes
Visual quotes can be an effective visual content marketing strategy for your social media accounts. If you're unfamiliar, these are just quoted that you share on top of an eye-catching background image.
The right images can contribute to the power of the quote and how much it resonates with viewers. Sharing this type of content on your social feeds could help you increase your engagement and drive audiences to other visual and non-visual content marketing methods.
11. Screenshots
Screenshots are another form of visual content marketing that people tend to ignore. But that's a shame because they can be an impactful way to teach your audience about challenging concepts.
Hear us out: if you sell enterprise software, there's a good chance it's full of complex features. Screenshots make it easier for you to teach your users how to unlock the software's full potential – and, in a way, it's a conversational and approachable method.
They let you show instead of tell, which means you'll convey the information you want to convey to your audience more succinctly.
12. Charts
There's no better visual representation of your data than a chart. Be sure to fine-tune your chart before you post – your followers should be able to interpret it within seconds. If it isn't easy to digest, it's worthless, but the right chart will get countless shares.
Take advantage of your chart by providing information that's really valuable to your customers and might even surprise them. Let them know through the chart how your products are relevant to them personally – for example, a pie chart representing "Top Reasons Why Freelancers are Making Less than $20,000/Year" for a business that provides workshops and products for freelancers.
13. Blog Headers
Maybe you have dozens of important articles on your blog but getting prospects to interact with them is tricky. People on social media are growing accustomed to quick videos and photos that they can understand within seconds and are less inclined to read a full article.
Fortunately, a stunning blog header and a succinct post description can make all the difference. When you capture your audience visually and then make it clear in a few words why the post is valuable, they are more likely to engage with the article.
14. Creative Product Images
Naturally, showcasing your products is one of the most critical things you do on social media, so it must be done correctly. Setting up a creative aesthetic is paramount to selling your product. Here are some of our suggestions for stylizing compelling product images in 2021:
Place the product in the center of the image
Try a flat lay
Design a color palette to complement your product, and implement the palette in the background and props
For a background, try a board or craft paper, pieces of marble, fabric, or wallpaper
Remember that background with neutral colors and a little bit of texture work best
Make sure your props don't overshadow your product
15. Gifographics
Gifographics are similar to infographics, but they feature moving imagery instead of stationary graphics. They're impactful because they enable you to present meaningful content in a highly engaging way.
You might illustrate how your company helps its customers achieve their goals with an animation that translates the concept you want to express into a visual format.
Gifographics help your readers intuitively understand the most important information you want to share.
16. High-resolution pictures
Of course, if you're going through the process of making your web content more visually appealing, it's important not to neglect high-resolution photos.
The images you select play an important role in establishing your brand identity and connecting with your readers. You want to be sure to select photos that are clear, engaging, and impart the feeling you want your readers to get from interacting with your brand.
Placing strategic photos across your website and blog posts is a great way to start generating more leads by giving people a reason to engage with your company for longer. You can also add high-resolution pictures to your marketing emails to encourage people to spend more time reading them.
17. Visual CTAs
In marketing, your ultimate success or failure comes down to the effectiveness of your calls to action. If your CTAs are weak, then even the best marketing content in the world will be ineffective. That's why you may also want to try using visual CTAs as you think about ways to enhance your content marketing strategy.
Visual CTAs use images to convey what you want a website visitor to do next. Using these can increase the percentage of visitors that convert to leads by boosting the number that sees and respond to your CTAs.
18. Flash games
If you want to wow your audience with standout visual content, consider adding a flash game to your website that users can play in your browser. Games can be an excellent way to share your messaging engagingly and entertainingly.
For example, a gambling website wanted to stress that it was the only place users could go to make a certain bet. So they created a maze game with a story centered around a player who wanted to place this type of bet but couldn't find it anywhere. At the center of the maze is the gambling website. And the players who completed it would earn a reward for doing so.
It's a great example of sharing a marketing message (we're the only website that lets you make this type of bet) visually and engagingly that's much more entertaining than standard ads.
Flash games can be a really good fit for companies that are targeted members of the 18-34-age demographic since these individuals make up the bulk of gamers in the United States.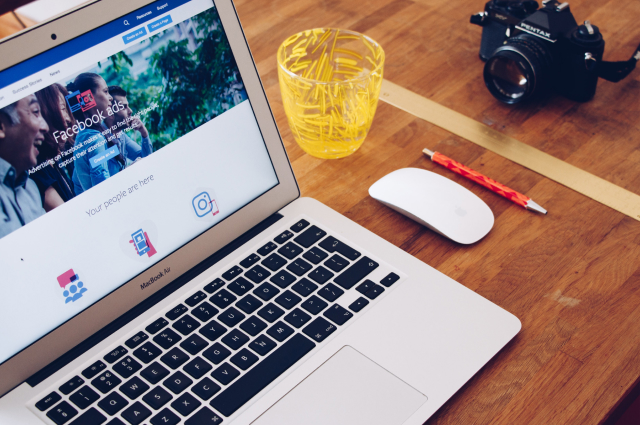 Combine Visual Leads With Other B2B Marketing Methods
Visual marketing strategies, like the ones discussed above, can be a productive way to generate new sales leads, but they shouldn't be used in isolation. The best way to maximize your overall marketing reach is to combine visual lead generation with other methods of content marketing.
Ideally, each component of your content marketing campaign will feedback into the others. For instance, you can share infographics and memes on your social media accounts that link back to a blog on your website. Or you can use a webinar to direct people to sign up for your email list so they can receive more helpful information from your company.
The point is that you'll get more out of your visual content marketing efforts if you synergize them with the other work your marketing team's doing.
B2B Marketing Ideas For 2022
What other B2B marketing methods are effective right now?
SEO: SEO is still the perfect addition to your visual marketing efforts. When a B2B buyer has a business need, they turn to the search engines and do their own research. Implement an SEO keyword funnel on your website to help researchers find your business. Bonus tip: Use top-of-funnel keywords (think common B2B questions, like how-to questions) down through bottom-of-funnel keywords (exact keywords based on your product or service).
Education: All businesses are looking for opportunities to build their skill sets and grow their businesses. You might provide free webinars or networking events where you help professionals and build your brand awareness.
Self–Service: Since the pandemic, over 70% of B2B buyers prefer digital self-service or remote human interactions over in-person interactions with sales reps. Buyers like to feel like they are evaluating and selecting products themselves. Online chat can be a great way for buyers to get answers to their questions so they can make a decision. Bonus tip: Cater your live chat campaigns to the content your visitor is examining. For example, if they are looking at a blog page titled "How to adapt to a longer sales cycle," the live chat popup might say, "COVID made sales cycles longer. Want to learn about dealing with a longer sales cycle?"
Meta (Facebook): Use Messenger for inquiries and customer support. A 2019 study shows that 59% of B2B buyers are millennials, and although Facebook might be losing the popularity content, 83% of millennials report having a Facebook account.
Cultivate Reviews: Speaking of millennials, this age group is more swayed by reviews and recommendations than data or statistics. Collecting good reviews on Yelp and Google is essential to your success.
Try pairing one or more of these methods with your new visual content strategy to see your business grow in 2022.
Picking The Right Visual Content Method For Your Needs
Each visual content example covered in this article can help you work towards your goals. But you want to be sure you're focusing your efforts where they're going to have the most significant impact.
In this section, we'll help you figure out which types of visual content would be best for you to focus on.
Know your audience
The key to nailing your usage of visual content is having a clear understanding of who your audience is and what they want. The type of visual content that will have the most impact on your company will vary based on what resonates best with your target audience.
For example, if your average customer is a Millennial or Gen-Z, then you may have better luck connecting with them through live streams or social posts on apps like TikTok.
But if you have an older customer, these methods of visual content probably wouldn't be worth investing in. A better strategy would be allocating your resources toward visual content that resonates with them more, such as high-resolution photos or charts.
Look for opportunities for synergy with your existing content
If you're unsure where to get started with your visual content strategy, it's good to expand upon your current content with visual supplements.
This strategy aims to strengthen existing marketing channels, like blogs and social media outreach. Then you can measure how your performance with those channels changes as you add visual content.
This will give you some great insight into what your customers like which you can use to uncover additional opportunities for leveraging visual content.
Understand the data
Data is everything when it comes to picking the right visual marketing strategy for your goals. There's internal and external data to consider as part of your decision-making process.
Internally, you'll want to measure your company's performance with different types of visual content. Then you can refine your methodology based on that data and track where it goes over time.
Externally, you can look at statistics with different types of visual content to get a sense of which could have the greatest impact on your company. For example, data shows that live streaming can boost sales amongst your target audience by 97%.
Determine how much work you're willing to put into visual content
Part of coming up with a strategy for this type of marketing is understanding how much time and energy you're willing to put into it.
If you don't want to invest hours, maybe live streaming isn't for you. Focusing on high-resolution imagery could be best if you're looking for an easy way to get some of the benefits of visual content marketing.
Use LeadLander to power your content marketing strategy for visual lead generation
LeadLander can help you with this process. Our platform provides specific details about your anonymous website visitors. It will help you understand the needs of existing targets better and reveal any new, unidentified prospects.
You'll get more out of your entire content marketing strategy by being able to see who's reading your blog posts and which visual content marketing strategies are directing the most traffic to your website. With information like this, you'll be able to optimize your marketing outreach by tracking the behaviors of both your general prospect audience and specific sales leads.
But you don't have to simply take our word for it. Instead, we'll let you try LeadLander for 14 days at no charge. Visit our website to sign up for your free 14-day trial today. No credit card is required and you can cancel anytime that you want.