Most businesses today run on data. From data collection to data analysis, the more data you have, the more likely your organization is to be successful. But with the death of third-party cookies already underway, first-party data like website tracking data, is more valuable than ever.
Website tracking data, specifically visitor tracking and identification data, gives you incredible insight into things like:
Who visited your website
When they visited it
What location they visited from
What company they work for
What pages they visited on your site
Whether multiple people from the same company visited your website
And more
These types of insights can help B2B companies do all kinds of amazing things — like uncover warm leads, increase conversions, and improve outreach timing. But if you don't know how to leverage this data, your teams won't be able to get the most value from it.
Let's take a look at five ways your company can use visitor and website tracking data to drive more lead generation and boost sales.
1. Understand and Uncover Your Target Audience
You probably already have an idea of who your target audience is (or at least you think you do). It can be challenging to learn which segments are actually interested in what you have to offer, though — especially if the marketing department has already developed pipelines around specific target audiences.
Website tracking data can show you exactly what types of companies visit your website, how big they are, and where they're coming from. This type of information is incredibly beneficial, both for understanding your target audience and for identifying untapped markets.
What business wouldn't love to stumble on a whole bucket of fresh leads that they never even knew existed?
For example, let's say you manufacture commercial parking lot light poles and are targeting big-box retailers with locations on the west coast. But when you look at the data in your visitor identification software, you notice that while you get a lot of web traffic from big-box retailers on the west coast, they bounce away from your website quickly or only visit a few pages. This could mean a couple of things:
You aren't effectively communicating your value to these retailers
Or they simply aren't interested in the type of light poles you manufacture
What will get any salesperson really excited, though, is the possibility of uncovering new audiences. For instance, you might find that you're getting a lot of traffic from city planning officials around the entire country — and once they land there, they're spending a lot of time on your site. You just gained a valuable insight that you never would have learned without the data: Your light poles may be a better fit for cities and municipalities than for big-box retailers.
2. Increase Conversion Rates for Cold Prospects
Trying to convert cold leads into paying customers can feel like marching up an endless staircase while carrying a boulder — super painful.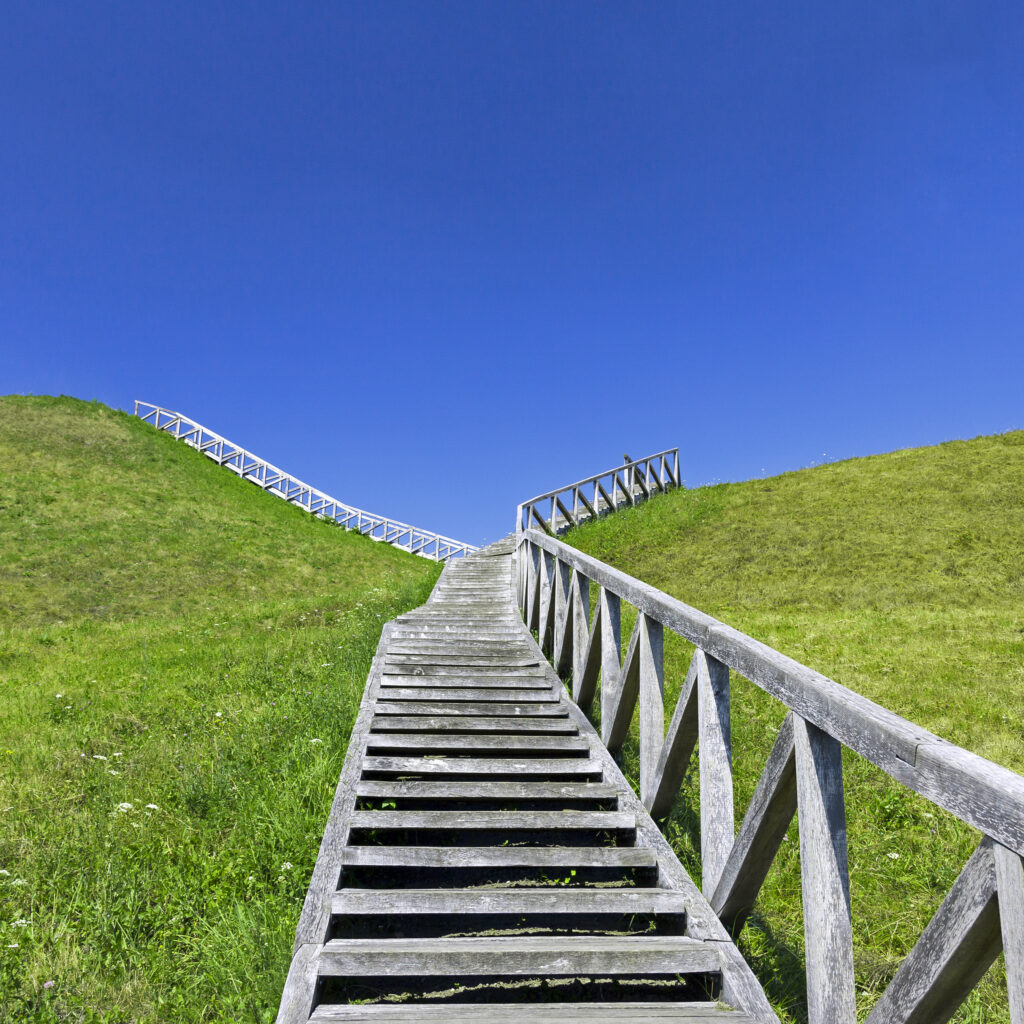 Cold email response rates sit between 1-5%, and cold calls only convert to warm prospects 2% of the time. Thankfully, website tracking data can help you increase those conversion rates substantially. Here's how:
Website tracking software gives you an in-depth look at visitors and their behavior, so you know what person from which company is looking at which pages for how long. Based on this detailed data, you can deduce which pain points speak to each cold prospect and use that information on the first outreach.
For example, you might notice that Company ABC spent a lot of time on your advertising services pages before filling out the form on your website. So, when your sales team calls them, you can jump right into talking about the challenges that companies often face with advertising. By personalizing cold outreach, chances are cold leads will be more interested in engaging.
3. Identify Your Most Valuable Website Pages
If you're like most companies, you like your website. Your company probably invested a lot of time, money, and resources to get it right. But it can sometimes be challenging to tell whether it's performing how it should be and, if not, how to fix it.
Web tracking software allows you to identify your most viewed and least viewed pages. It gives you an in-depth peek at which pages hold attention and result in form fills and which pages cause visitors to bounce. Additionally, with visitor identification data, you can even see if different pages on your website are speaking to the right types of people at the right kinds of companies.
Say your on-demand IT services page is being visited by lots of restaurateurs — something may be off in your content that's attracting visitors that fall so far outside your target market.Finally, you can use all this valuable information to tweak your website and, ultimately, convert more visitors into paying clients. Here at LeadLander, we provide lead scoring for all your pages so you can easily find buying indicators and high-performance pages.
4. Prioritize Your Leads and Perfect Your Outreach Timeline
Website tracking data makes it easier to identify leads that are more likely to convert. Prioritize which individuals to reach out to first by viewing which organizations:
Visited multiple pages on your site
Visited your site multiple times
Had multiple people visit your site
Stayed on the page for longer than average
At LeadLander, we offer real-time alerts to help you optimize your outreach timing. Not only can you see website activity data, but you can also be alerted the moment someone visits your website or takes the desired action (like visiting a particular page, watching a video, etc.). Your sales team will receive this timely alert and can reach out within a few minutes while their interest levels are still high.
5. Improve Your Account-Based Marketing Efforts
Visitor tracking data can also help refine your account-based marketing efforts — making them much more effective since you can leverage these insights to accomplish things like:
See when a target account visits your website in real-time (with LeadLander, you can get email and text notifications, too)
Uncover accounts and companies to add to your account-based marketing targets that you might not have considered previously
Monitor specific targets, like visits to a specific page or time spent on certain resources
See who the decision-maker(s) and information-gatherer(s) are at the company and gather in-depth information about them via our LinkedIn integration data
Know exactly when cold accounts or past clients revisit your website, so you can call them while they're actively reconsidering your product or services.
Website tracking data makes account-based marketing and sales efforts more effective by providing crucial and timely information about accounts.
Start Leveraging Website Tracking Data to Multiply Your Returns
Website and audience tracking data can help improve your lead generation activities and multiply your sales — as long as you know how to leverage it.
When you use website tracking tools like LeadLander, you can apply the data you generate to do things like:
Uncover and understand your target audiences
Increase conversion rates
Improve cold prospecting results
Make sense of your website's effectiveness
Prioritize leads
Know exactly when to reach out
Improve your marketing efforts
Personalize your sales approach
And more
As one of the longest-standing audience identification and website tracking providers in the industry, we have over 12 years of IP data and experience under our belt — meaning that we know exactly how to help B2B businesses like yours leverage website tracking data and get the results they want.But don't just take our word for it.
Try LeadLander free for 14 days and experience how website tracking data can revolutionize your business.