In the world of creative agencies and video production, prospect insights can be the difference between landing a new client and losing them.
In 2016, creative agency and award-winning video production company Fractal Enterprise was using targeted remarketing, trackable URLs, and video engagement statistics. They were already capturing a lot of data about their website visitors, but it still wasn't giving them the specific insights they needed to thrive.
Fractal's team knew who was visiting and when they were visiting, but that data wasn't precise enough. "It's really hard to take these two things and associate them with specific companies or people in a way that scales," shares Fractal founder, John Byron Hanby IV.
So, in an effort to add context to their data in a way that scaled, Fractal decided to give LeadLander a try—and their results have been pretty remarkable.
Integrating LeadLander Into the Workflow
Thanks to our simple copy-and-paste integration process and the fact that we integrate seamlessly with Salesforce, it took Fractal less than one hour to insert LeadLander into their existing workflow.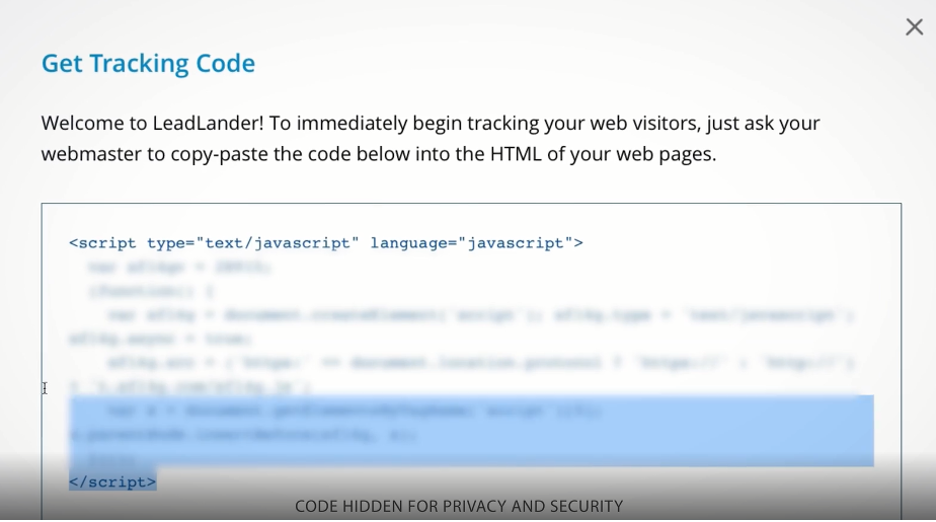 Adding LeadLander to their tech stack immediately began to change how Fractal's team leveraged and understood their visitor data. After integrating, they gained immediate clarity into visitor traffic that they couldn't get with their existing analytics tools.
Detailed company information, page views, visitor identification, and more were instantly accessible for every website visitor via the LeadLander dashboard.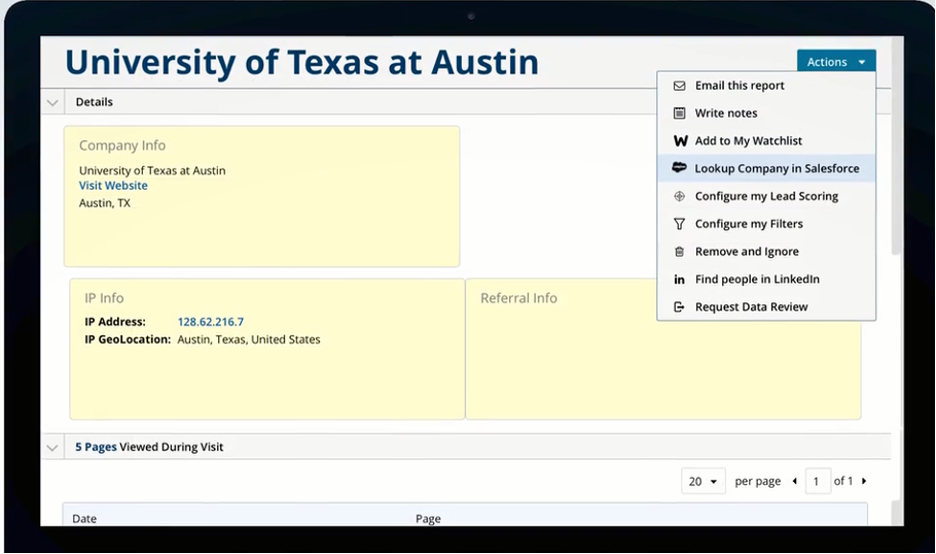 Using LeadLander data, Fractal was finally able to:
Quickly identify prospects
Understand a customer's interest level (before the first meeting)
Know when to send pertinent communications (and who to send them to)
And more
This increased clarity and insight also enabled Fractal marketing and sales groups to level up their targeted lead nurturing activity since they knew the specifics of their website visitors. And most importantly, they were able to perform these activities at scale.
Suddenly, the Fractal team had all the insight necessary to increase their leads and the outcome of their sales efforts.
Astonishing Results
Since integrating LeadLander and making LeadLander data a part of their process, Fractal Enterprise has experienced significant results—managing to identify and capture over 19,500 leads.
The team has also been able to send more than 157 targeted campaigns that they wouldn't have had the data to build without LeadLander's insights. Plus, LeadLander has enabled them to eliminate a bunch of tools and resources, saving the company an estimated $100,000 in unnecessary costs.
To summarize, since integrating LeadLander, Fractal Enterprise has:
Saved $100K in tools and resources
Identified and captured 19,500+ leads
Sent 157 targeted campaigns
For a high-competition industry like video production, these are impactful results—which Fractal wouldn't have been able to achieve at scale if it weren't for LeadLander.
Moving Forward With LeadLander
"LeadLander has been an integral part of our company's ability to scale and perfect our customer-facing communications strategies, and it has completely changed the way we understand and leverage our visitor data. It's enabled clarity of traffic that we can't get with other tools, and now we are able to scale."

– Fractal Enterprise founder, John Byron Hanby IV
With their incredible results, it's no surprise that Fractal Enterprise plans to continue using LeadLander data to enhance its marketing and sales strategies. (To learn more about Fractal Enterprise and the solutions they provide, click here).
With a powerful and intuitive dashboard, detailed website visitor information, and the ability to identify your high-value web pages, LeadLander can help you achieve remarkable results, too.
Still not sure LeadLander is right for your company? Check out more LeadLander testimonials from happy customers who've used the tool to enhance their web visitor insights and elevate their sales strategies.
If you're ready to get started, sign up for a free trial and start driving results today.