Finding and connecting with potential customers without sales prospecting tools is a lot like trying to do complex math without a calculator. It's possible, but it takes way more energy, time, and effort to do everything manually.
That's why having prospecting tools is a critical part of a successful sales strategy. Prospecting tools for sales make prospecting easier and help ensure your company stays competitive with other companies in your industry.
Sales prospecting tools save time, help uncover high-quality leads, and improve customer service. Thankfully, there's no shortage of sales tools for prospecting on the market. In fact, the number of B2B prospecting tools out there can be a little dizzying.
So, how do you know which sales prospecting tools are right for your company? In this guide, we'll share our comprehensive list of the best tools for prospecting on the market so you know exactly what you need to elevate your sales prospecting efforts.
45 Best Prospecting Tools for B2B Sales
There are several different types of prospecting tools available. Some focus on building your prospecting lists, while others are designed to engage with prospects. For the best results, consider adding a few different types of prospecting tools to your toolbox. Here are 45 of the best prospecting tools to consider:
The Top 10 Must-Have Sales Tools For Prospecting
So you've seen the long list. But we wouldn't leave you hanging. These ten tools should be the first you implement when building your sales prospecting toolbox: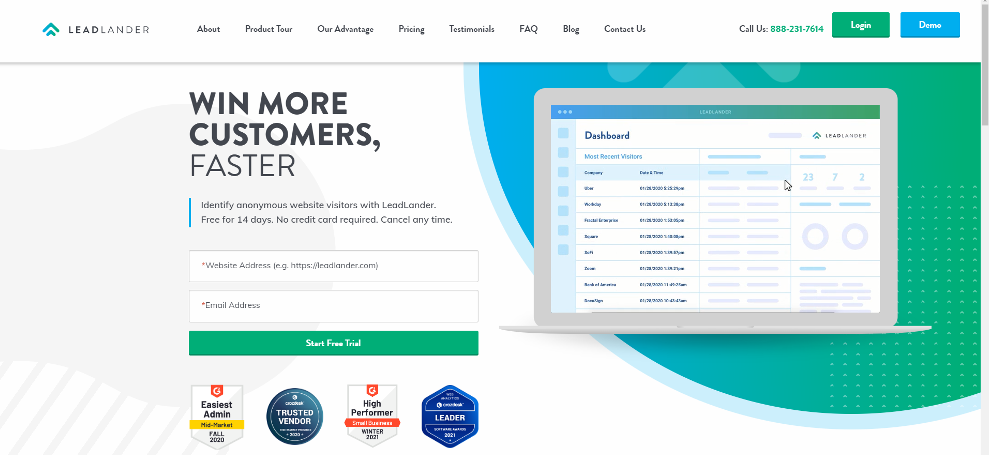 Trusted by thousands of the world's top companies, this prospecting sales tool helps identify your online website visitors and their behavior. With detailed website visitor information delivered in real time, your sales team gets access to powerful information about who's visiting your page, what they're interested in, which pages are performing best, and more.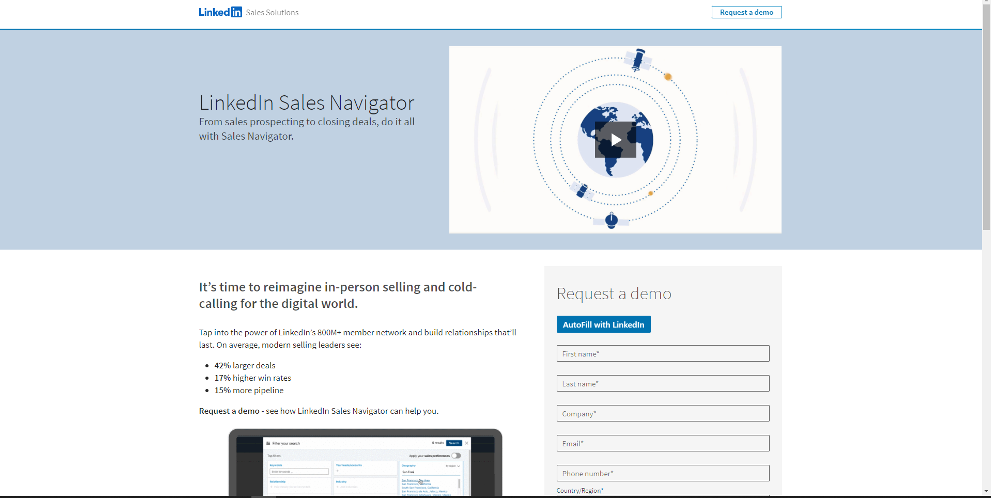 With advanced search filters and access to more detailed information, LinkedIn's Sales Navigator allows users to take advantage of the largest professional social network for prospecting and outreach.
An automated lead aggregation tool, LeadFuze is one of the best resources for creating cold prospecting lists. You choose the parameters and qualifications, and LeadFuze generates a list of leads that fit the bill.
Lusha is a B2B prospecting database that helps companies find businesses and contacts within their target industry. With data verification, Lusha is known for providing accurate B2B prospecting data to help create targeted lead lists.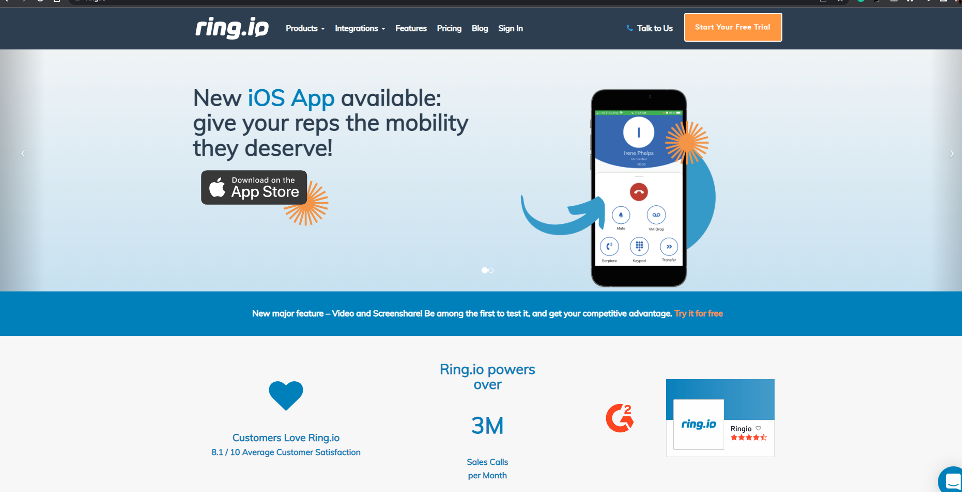 Ring.io allows your sales team to automate tiresome cold calling processes with features like dialing straight from your CRM, leaving pre-recorded voicemails, call queuing and more — making cold call prospecting much easier.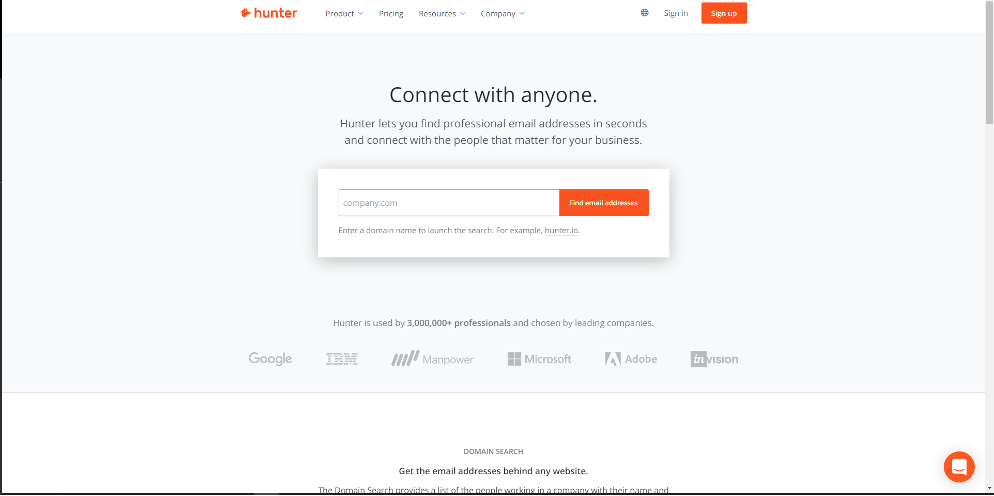 Find all the email addresses associated with your target company's website. Hunter provides a list of people working at the company and their emails, making it easy for you to find the contact info for your target accounts.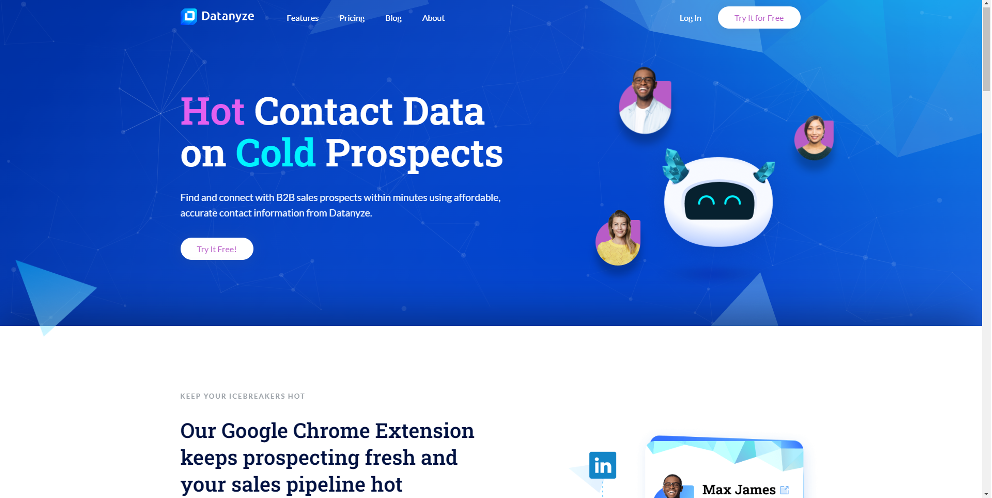 Datanyze is a Chrome extension that provides contact information from LinkedIn profiles. In addition, it offers relevant icebreakers to use with your prospects curated from local news and social media profiles.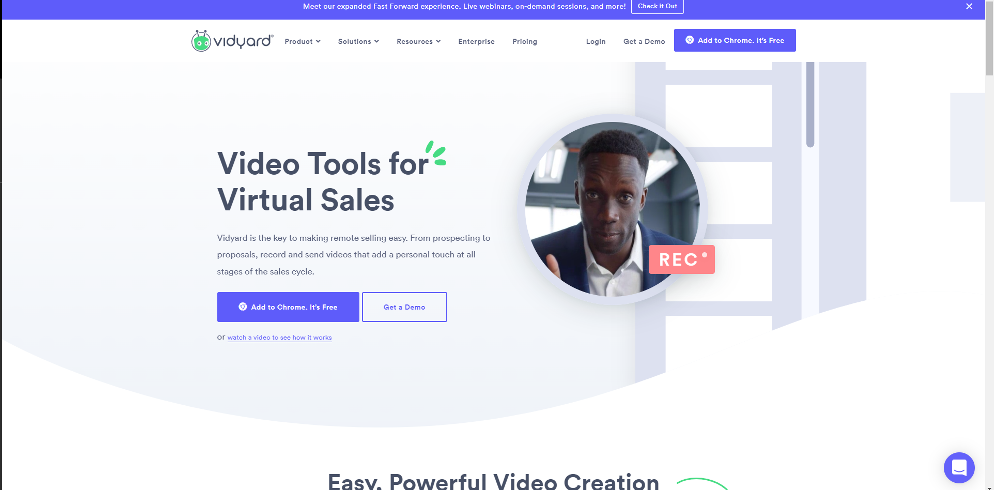 Vidyard elevates the prospecting process by allowing sales teams to create personal prospecting and proposal videos easily. With pre-made templates and tools like screen recording, this software is a must-have for sales teams who want to stand out in the remote work era.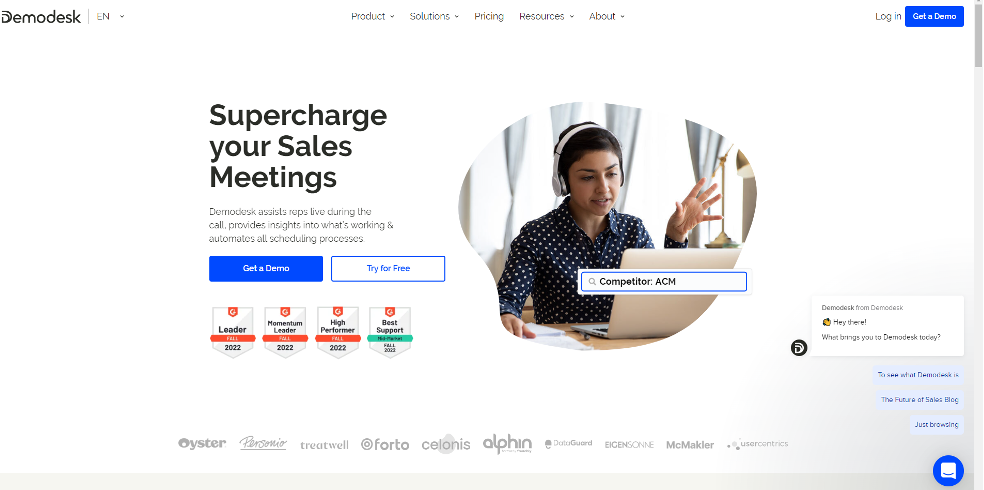 Schedule and host meetings with ease with DemoDesk. Share demos and screen shares without having to share your desktop, and automate the scheduling process. Plus, guide your sales team with interactive pitches and gain visibility into the prospecting process.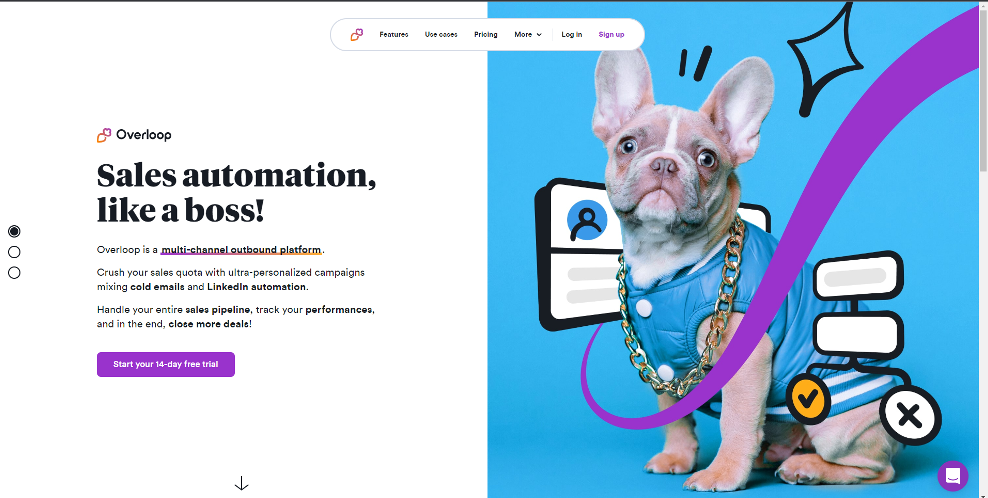 Overloop is a sales prospecting platform that builds prospect lists from LinkedIn. It also enables multi-channel campaigns to engage with prospects, pipelines, and reporting to give your sales team all the data they need to supercharge their prospecting activities.
Simplify Prospecting with the Top B2B Prospecting Tools
Sales prospecting tools simplify prospecting by automating processes, streamlining engagement, and providing hard-to-get insight. So while you might be able to operate without them, they sure make your life easier.
Here at LeadLander, we simplify targeted sales prospecting with website tracking data and audience identification, making it a breeze to identify which companies and prospects are already browsing what you have to offer.