Updated April 28, 2021
We've updated this article to include pointers on creative social media engagement for sales prospecting.
Social media and e-commerce have exploded during the pandemic. Business Insider Intelligence forecasts that social media-driven commerce sales will rise by 34.8% to $36.09 billion in 2021. With individuals avoiding stores and spending more time curled up on the couch with their devices, social media prospecting is more important than ever. Read on for our updated tips.
Generating leads is one of the most important components of running a successful business. More leads equals more sales, which means more revenue, higher profits, and a healthier business overall.
And once you have those leads, you need to have a system that allows your sales reps to systematically identify potential buyers so they can move them through the path of becoming paying customers.
This is where sales prospecting comes in.
In this article, we'll dive into the ins and outs of sales prospecting — what it is, why it's important, and how to implement it properly.
Let's get started.
What is sales prospecting?
Sales prospecting is the act of combing through leads and determining which would benefit from using your products. The leads determined to be a good fit are then called prospects. Once you've narrowed down your prospect list, that's when you can start selling.
New leads can be generated by marketing teams, through a process known as inbound marketing. Using a variety of content pieces, a marketing team will gather someone's contact information for the sales team.
In some cases, marketers can also enable website tracking to automatically gather data and create profiles of website visitors for the sales team.
They can then use marketing automation to monitor that lead's behavior and nurture an early relationship with the lead. The marketing automation system can then identify leads who may make good prospects. At that point, a salesperson steps in to begin prospecting.
The other process by which leads can be generated is outbound sales prospecting. When sales reps are outbound prospecting, they're out actively looking for leads both digitally and physically. Outbound marketing can also be an effective way to generate leads for sales reps to prospect.
Most businesses today rely on both methods to generate sales prospects.
Outbound Sales Prospecting Techniques to Generate Leads
Outbound sales prospectors need to be constantly hitting the proverbial pavement to generate a pool of leads. Here are some ideas for you.
1. Heat up dead leads.
Every sales team has a pile of leads that never closed for one reason or another. It can be worth someone having another look at these leads. There are a variety of reasons that a lead may have chosen not to close and if you find the situation has changed in your favor, go ahead and reignite that relationship
2. Attend or host events.
There are many types of events where salespeople can gather new contacts. Some of the best ways for prospecting are company hosted events like webinars, educational happy hours, or conferences. With these events, you collect contact information when people register to attend. Then a salesperson can go through the list researching which attendees are good fits.
Trade groups and publications are great sources of events to sponsor and attend. With most events happening virtually due to COVID-19, you'll likely find better sponsorship packages, so be sure to get in touch with the trade organizations in your field and seek out opportunities.
Events platforms such as Eventbrite have shifted their focus on online events, so it's worth browsing the site for webinars and online meetups that are relevant to your target audience. 
3. Gain customer referrals.
Happy clients often know someone else who could use your product. You can start by having your customer service team suggest some clients they know are healthy. Reach out to these customers and thank them for their loyalty, then ask if they know someone else in a similar bind.
Additionally, you should have a referral request built into your onboarding process. At the end of onboarding, when clients are beginning to see how well your product works, reach out and ask them for a referral while your company is still top-of-mind.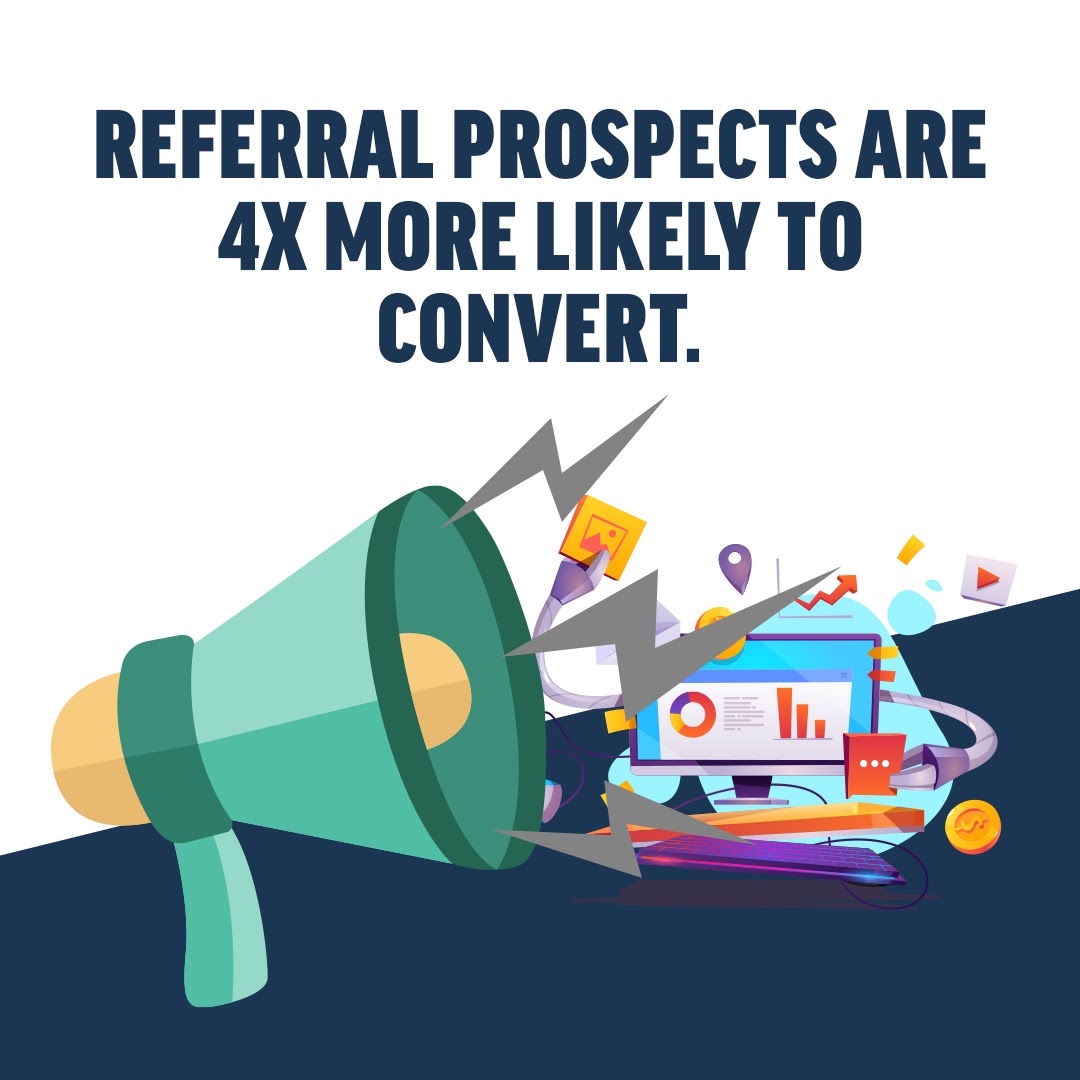 No matter which method you're using, once leads have been identified, the prospecting process looks the same.
The Sales Prospecting Process
The process of prospecting follows the sales pipeline closely and is all about working with potential buyers to mutually determine if your product is a good fit for them.
Step 1. Research
The initial research phase enables a salesperson to quickly determine if a lead is a good fit for the product. If so, that's when the lead becomes a prospect.
In order for this step to be effective, you need to have an ideal customer profile — a document that outlines who your prospect — it typically includes things like their demographic info, pain points, aspirations, and more.
When you're sales prospecting, always set your sights on individuals who fit your ideal customer profile.
Once you've surfaced these prospects, you should look for information that will help you build a connection with the potential customer and help you personalize your early conversations.
Questions to answer during the research phase:
Is the contact's business a fit from an organization perspective?
Who are the stakeholders? Which role does the contact play?
Who is the decision-maker?
Is the contact in an industry that your company has experience with?
What's their decision-making process?
Have they been in some type of contact with your company before or currently? For instance, have they attended a past webinar?
Are there any immediate constraints that jump out that would prevent them from closing with you?
At this stage, it's also important to take note of details like:
Company name
Company size
Prospect's name
Job title
Contact information
Step 2. Begin outreach to book a meeting.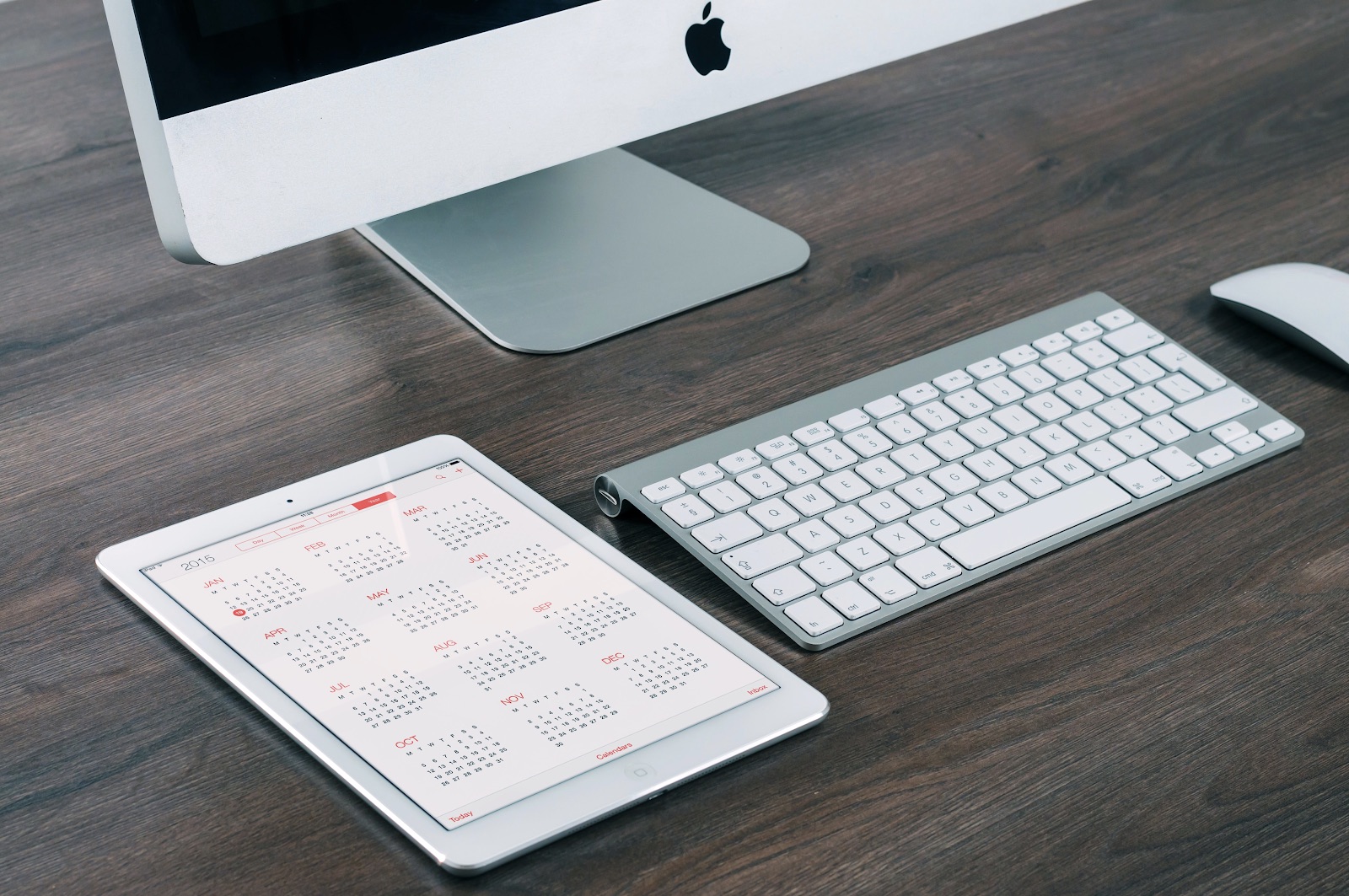 Using your newfound knowledge, it's time to reach out to the contact. There are many tools at your disposal for this (see below), but the idea with any tool you use is to initially establish trust, begin to build a rapport, and ultimately book a meeting.
In this early outreach, you do not want to go for the sale. Instead, make it clear you're only interested in exploring if your company can provide a solution to the contact's problem.
The easier it is for a prospect to book a meeting with you, the more likely you are to get one. Use appointment scheduling software like Calendly or Chili Piper to provide contacts with the ability to book right on your calendar, skipping the back and forth.
Step 3. Take the time to fully understand the prospect's needs.
Once you've opened up a conversation, it's time to start listening. When you understand exactly what the prospect is looking for, preparing for your meeting is easy. You can bring materials that address their concerns, as well as acknowledge the limitations your product might have for them.
When acknowledging limitations, you should also suggest further solutions, like how you'll have your engineering team customize the solution to their needs.
Step 4. Follow up with the prospect.
After the initial meeting, you'll need to actively engage the prospect. The follow-up process will differ for every sales rep depending on your products, but often it includes:
Reaching out directly to the decision-maker.
Sending further materials discussed in the conversation.
Setting a second or third meeting with the full panel of stakeholders.
From here, you can determine whether or not:
they're a good fit for the business; and
they're ready to speak to a sales representative.
If the answer is "yes" on both counts, prospects can be considered as qualified leads and move on to the next stage of the sales journey.
Sales prospecting methods
Now that you have a general idea of how sales prospecting works, let's look at the methods and tools you can use in your prospecting efforts. There are a variety of tools available to help B2B salespeople connect with their prospects.
1. Tap into your website visitor data
If you're looking for quality leads, one of the best places to start is on your website. Arm your sales professionals with a robust marketing analytics software to track and identify anonymous visitors. Doing so will help you uncover valuable prospects that you can qualify, nurture, and convert.
Think about it: people who already visit your website are likely already interested in what you have to offer, so it makes perfect sense to include them into your prospecting and outreach efforts.
LeadLander's software is an excellent tool for prospecting your website visitors. Our solution can help you turn anonymous site visitors into prospects and leads by giving you detailed website visitor information in real-time. LeadLander can uncover a visitor's company details including their website and phone number, which you can then use in your prospecting and lead generation initiatives. 
2. Engage with people on social media
A variety of social media networks today lend themselves really well to sales prospecting, particularly LinkedIn, Facebook, and Quora.
In fact, longtime salesman and Cofounder of FOMO Agency, Dustin Thede says that prospecting on social networks is more useful than ever in 2020. "The pandemic has reshaped prospecting in a big way – you're going to do more work than ever through the social media channels most relevant to your audience. Set up alerts to get notified when they do something new on social, then engage with them there."
Interaction on each network is different, so your approach must also shift.
LinkedIn
LinkedIn has long been the friend of salespeople everywhere. Because people post all their information about job roles, it's a great place to research your leads and go about the initial stages of the sales qualifying process.
You can find new leads organically by combing through posts that relate to your industry, but LinkedIn also offers Sales Navigator tool, a powerful sales tool that enables you to search for quality leads who fit your parameters. The sales navigator is so successful for some reps that SAP credits it as the genesis of $1B in revenue in 2017.
Here's a look at Sales Navigator in action. As you can see, the tool lets you filter your search on various parameters, including location, industry, annual revenue, and more. You can even enter keywords that prospects should have on their profile.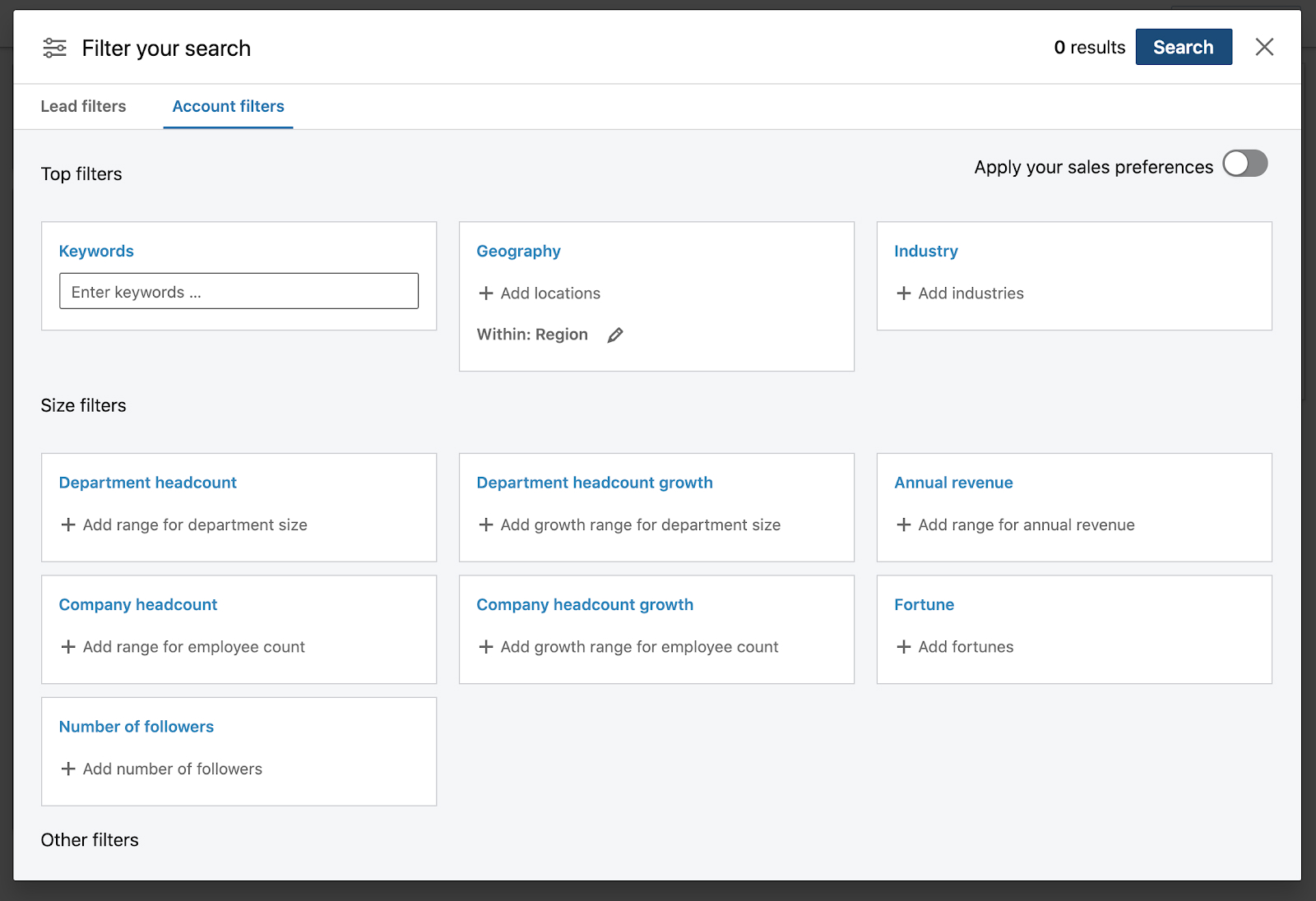 Facebook
Facebook can be an insanely useful B2B sales tool if you utilize Facebook Groups, which are community pages devoted to a particular topic. There are groups on Facebook centering on everything from beagle owners to Shopify store entrepreneurs. Within the groups, the communities share advice, photos, ask questions, and generally interact on the group's theme.
If you can find a group that is very active in the industry you sell to, it can be a real goldmine. The best thing to do in Facebook groups is to join and spend some time building up a rapport in the group. Share useful tips, offer advice on questions. Don't ask for anything at first. Once you've built your reputation within the group as an expert, you're on better footing to begin to move conversations into the inbox.
Quora
Users ask questions on Quora that can then be answered by experts. Chances are, you can find someone asking questions about things your solution solves. On these questions, you can share answers that drive leads to your website and social media accounts, which can ultimately fill your sales funnel.
When it comes to answering Quora questions, go in-depth. Share stats, real examples, etc. When linking out, make sure the link makes sense or you could be flagged.
Instagram
Instagram is a high-value medium right now, especially if you are utilizing Reels and Stories. You can portray your story, insights and solutions more powerfully through video than with photos or words.
As you develop your social media videos, never publish them before asking yourself: "Will this video be compelling enough that people will want to share it with their peers?" When the answer is a resounding "yes," your video is ready.
Here are some other things to remember:
Engage with your audience. Ask questions and open the floor to your viewers. Respond to every comment with a personalized and thoughtful reply. Use emojis, follow-up questions, and other measures to humanize each response.
Seek out the competition and engage with their pages as well as with the individuals who follow them.
Utilize the excitement of Instagram live to share big announcements, new product sneak peeks, social contents and prizes, or live Q & A sessions.
Twitter
Identify prospects on Twitter by searching for keywords or hashtags your potential buyers might use through standard Twitter search. Follow individuals that match your ideal customer profile, as well as competing businesses. Those competing businesses are followed by thousands of individuals who are probably interested in your product. You can also read what individuals are saying about your competitors – what they lack and what they're doing well, so you can assess those aspects within your own brand.
Look for buying signals like "I need a recommendation" or "Does anyone have advice on…" That's your cue to be genuinely helpful while also recommending your product or service.
To make sure you don't miss your audience's business concerns, you may want to set up a free Hootsuite account that will ensure you reply to your prospects as quickly as possible.
3. Cold Emails
Email is one of the best methods to capture someone's attention, but it is also a highly saturated channel. In order to stand out in an inbox, your emails must be highly personalized, as well as coming across as earnest. Contacts want to know that you want to help them, in particular, out of all the other businesses in the world, and that you genuinely think you can, in fact, solve their problem.
Here are some tips on how to achieve that:
Mention something your research dug up about that person, perhaps something you have in common.
Tie the reason for your outreach to something tangible about the company, like a recent feature release or issue you noticed on their website. Show the prospect that you cared enough to figure out if you could actually help them rather than just taking their money.
Don't go for the sale. Instead, seek to start a relationship. Ask questions about the problems they may be having.
For an example of an excellent cold email, check out Nutshell CRM's compilation of the best cold emails ever. Use them as email templates and inspiration for your own prospecting efforts.
4. Cold Calling or Text Messages
Cold calling allows sales reps the chance to build some rapport with potential customers in a natural way and to book the next step of the sale right away. Some tips on how to deliver your phone call:
Use a script. Scripts help guide your cold call, to make sure you touch on the things you need to. A script doesn't need to be word-for-word, and in fact, shouldn't be. It should leave room for the flexibility of personalizing each call to the contact.
Employ active listening. The great thing about a phone call is that you get immediate feedback and insight from the contact. Take the time to listen to what the person has to say and respond to what they've said. Active listening not only helps build trust between you, but it can also give you some great insight into the company's issues.
Skip the call – send a text. Often, people don't pick up an unrecognized number. Many folks, particularly in the millennial and Gen Z crowd, don't even check their voicemails. Text messages, however, still have a 98% open rate, according to TechJury.
When it comes to cold text messages, marketers can learn a thing or two from politics. Political staff often send text messages to voters they know align with their party, with the goal of getting them to volunteer, donate, or vote.
Have a look at the example below: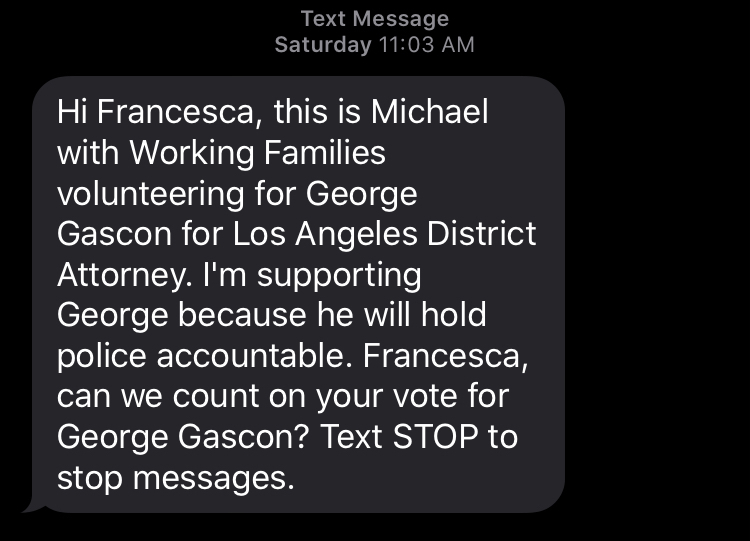 Organization tools
Prospecting requires a great deal of organization. At any one time, a salesperson may be juggling a pile of hundreds of leads to pare down. Traditionally, salespeople have relied on spreadsheets, but spreadsheets get messy really quickly when your sales process grows. So there are plenty of tools on the market to organize sales information.
Customer relationship managers (CRM) store your contact information. A CRM can store discrete data items such as a contact's email address or last website visit. They can also store your notes on a contact so that you continually have access to past interactions. CRMs can also be extremely affordable for small sales teams just breaking into technology. For instance, Hubspot's CRM is free.
There are also sales management tools, like Salesforce, on the market meant to not only keep salespeople organized, but to provide sales managers with a birds-eye view of how their team is doing, and even to automate sales processes. Sales automation, as noted by Lake One, can drastically reduce time lost to manual tasks by putting your emails, scheduling, and data management on autopilot. Salesforce, for instance, completely automates the email outreach process so salespeople can spend less time trying to land meetings and more time prospecting.
An effective sales process starts with the right prospects
Sales prospecting is time-consuming, but ultimately something that every salesperson needs to be continually doing. Start a 14 day free trial of LeadLander to make that process a bit easier.
Experience The LeadLander Difference