Sales can be a gratifying career. Salespeople can earn a ton of money, work with interesting people, and spend their days forming meaningful relationships with other professionals.
If you want to become a salesperson in 2022, then you'll need the right training to make it happen. We've put together this article to help you find the best training for your goals.
Keep reading to find our list of the top sales training programs of 2022 and for a look at why each of them could be worth your time.
Why take a sales course
Before diving into the top sales training programs of 2022, let's first think about why these courses are worth taking in the first place.
Sales courses allow you to get targeted assistance with your core sales skills. When you take one, you'll work with an experienced instructor who can identify your strengths and weaknesses and help you make improvements where they're needed most.
By the end of a good sales course, you should become more effective at selling your company's products to different types of customers, ultimately, helping you make more money and make progress toward your career goals.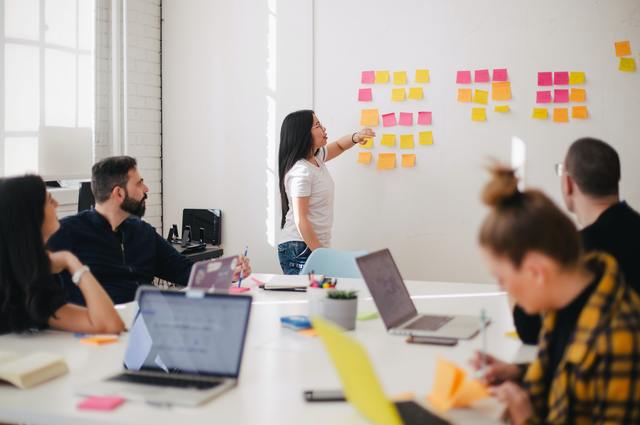 The best sales training programs of 2022
The Art of Sales – Coursera
Coursera's The Art of Sales is perhaps the most effective way to learn what it takes to become a salesperson online.
Unlike many online courses, this one covers a broad range of sales skills. So you can complete this and learn everything you need to hit the ground running instead of working through multiple courses to get to that point.
The course is offered by Northwestern University, so when you complete it, you can say that you studied sales with one of the top schools in the country.
The Art of Sales takes about four months to complete and is offered 100% online.
Introduction to Sales – GoSkills
Introduction to Sales by GoSkills is another great entry-level sales course to look at. It features 31 convenient tutorials that help you look at the real-world skills you need to excel in the sales industry.
The course covers everything from popular sales techniques to the psychology behind selling to different people. It's a good fit for new salespeople looking for a generalized course with a hands-on twist.
You can sign up for the course for $29 per month or $199 for the whole year.
RAIN Selling – RAIN Sales Group
RAIN selling is one of the most popular relationship-based selling strategies professionals use today. So if you're looking to become a master at selling through relationships, then this course from the RAIN Sales Group is one that's worth checking out.
RAIN Selling teaches you everything you need to know to use this strategy in your daily sales job. It features a mix of online and on-site instruction with clear milestone-based objectives to help ensure that you're making real progress towards your goals.
HubSpot Academy – HubSpot
The HubSpot Academy is another great resource you can use if you're looking to bolster your B2B sales skills. It's a sales and marketing site that puts out in-depth content on the most important topics for modern sales.
You can use the HubSpot Academy informally to pick up new skills now and then by browsing through the standalone content they've published. Or, you can sign up for a more intensive Inbound Sales training course.
This course is free to sign up for and takes place entirely online. It's a great one to take if you're looking to get a solid overview of the fundamentals of inbound sales.
Winning with Relationship Selling – Dale Carnegie
Dale Carnegie is one of the biggest names in sales, thanks to his record-breaking book, How to Win Friends and Influence People. Now, his organization teaches modern salespeople how to take the relationship-based principles that he first articulated in his book to new heights. The Winning with Relationship Selling course features in-person sessions that cover the ins and outs of building and maintaining relationships to hit your sales goals.
The course's prices vary based on your location and the length you choose. So you can look into your local options to learn more about how you might improve your sales cadence with this course.
Sales Training and Strategy – Marc Wayshak
Part of being a good salesperson is making sure that you use the right high-level strategies. And if you're looking for a way to improve your high-level strategy, then this course from Marc Wayshak could be your best bet.
It's an online course covering sales strategies, prospecting, and other high-level topics. Taking it can help you get a better look at the big picture of your job and help you hit your sales goals.
B2B Sales Phone Improvement Program – SalesBuzz
If you're in B2B sales, then chances are high that you spend a lot of time reaching out to prospects over the phone. If that's the case, you need to make sure you're using the best strategies for your phone conversations.
It's why you should consider taking the B2B Sales Phone Improvement Program from SalesBuzz. It's an 8-week course that provides in-depth instruction on the art of making sales calls.
The course features a graded exam after every session so you can easily gauge how well you're learning the topics. Prices vary based on individual factors, so you can reach out to SalesBuzz directly to learn more.
Iannarino Sales Accelerator – Anthony Iannarino
The best salespeople never stop learning new things. But it can be tough to commit to doing that on your own. It's why you could also benefit from signing up for the Iannarino Sales Accelerator.
This ongoing sales training program offers a new how-to lesson every month. Members also get access to live Q&A sessions with Anthony Iannarino and access to a forum where they can discuss sales techniques with other professionals.
The program currently costs $97 per month or $997 per year.
Virtual and Online Action Selling – Action Selling
If you want to improve your sales cadence and hit your sales goals, then you need to be able to alter the strategies you use based on each buyer's unique persona. Virtual and Online Action Selling is a course that helps you do that.
The course uses hands-on training strategies like roleplay to help you nail persona-based selling. It even gives you examples of what not to do so you can make sure you're not falling into common traps.
The course takes 3-12 hours to complete and costs $195 for the associate's level certificate, or $895 for the professional level one.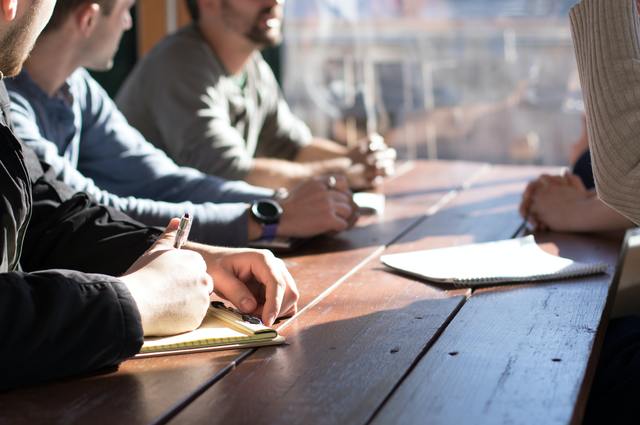 Do I really need to take a sales course?
Sales courses can be an effective way to improve your sales skills. They give you the chance to work with professional instructors who have deep insights into what distinguishes successful salespeople from non-successful ones.
That said, you don't have to take a sales course if you don't find one you love. There are multiple ways to develop your sales skills that don't involve taking a course.
For example, you could read sales books, listen to sales podcasts, or ask a more experienced salesperson at your company to mentor you.
The point is, there's more than one way to become great at sales. So if you don't think courses are suitable for you, don't let someone talk you into taking one you don't need.
LeadLander can help you hit your sales goals
As you improve your sales skills, you'll find that taking advantage of the right tools is one of the most important parts of hitting your B2B sales goals. And one of the most effective tools for improving your sales performance is LeadLander.
Our website visitor tracking software gives you a wealth of information about who's visiting your website. You can use this information to make smarter decisions about interacting with your prospects and when.
But don't take our word for it. Try a risk-free 14-day trial of LeadLander today to get a first-hand look at how much you stand to benefit.
Related Reading
---