Whether you're in B2B sales or B2C, you need to follow the right strategies if you want to hit your revenue growth goals. Sometimes you can come up with these strategies on your own. But other times, you may need some outside inspiration.
One of the best ways to discover new strategies for maximizing your sales leads is reading. Sales books are written by industry experts who can provide a unique point of view. This can be just what you need to improve your conversion rate.
That said, many salespeople have already read the vast majority of historically significant sales books. That's why we've put this list together. It highlights the best sales books of 2021. Keep reading to learn more.
The Best Sales Books of 2021
The Challenger Customer – Brent Adamson
The Challenger Customer is a book that will help you understand your customers for better pitching. The lessons in the book are based on studies involving hundreds of sales reps and thousands of customers across many industries.
Adamson explains why there are seven distinct customer profiles and what they look like. He also talks about why the highest-performing sales representatives focus their time on a specific few customers.
Reading this book can help you understand who you're selling to. And with that information, you can focus your time and energy on where it will have the most impact.
How to Be a Great Salesperson…By Monday Morning – David R. Cook
This book by David Cook covers numerous strategies for increasing your B2C and B2B sales performance. It offers targeted, real-world tips for everything, from how to approach a sales lead the first time you speak with them to shortening your sales cycle.
Here are some other things that you can learn:
How to perform the assumptive, takeaway, trial, and third-party closes
How to build a burning desire for your product in your sales leads
When it's time to stop selling and close
How to leverage open-ended questions to reach your revenue growth goals
Every Job is a Sales Job – Dr. Cindy McGovern
Every Job is a Sales Job is a sales book where anyone can glean valuable information. It's built around the premise that, even if you aren't a salesperson, you can still improve your performance at work by getting better at sales techniques.
McGovern shares a 5-step plan that anyone can follow to attract and convert more sales leads. Read this book to learn how to set attainable goals, establish trust, ask for what you want, and discover many other lessons to help you reach your revenue growth goals.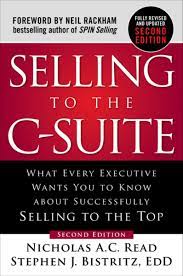 Selling to the C-Suite – Nicholas Read and Stephen Bistritz
If you've ever wanted to get better at B2B sales involving high-level executives, then this could be the book for you. The authors of Selling to the C-Suite surveyed more than 500 senior decision-makers in major organizations. They asked these executives what they look for when a salesperson calls.
Reading this book will give you a ton of real-world insight into what makes C-level executives tick. It'll show you how to do things like:
Focus on the most relevant sales opportunities
Position yourself as someone who can provide the most value with minimal risk
Close bigger deals, faster
Sales Secrets – Brandon Bornancin
Sales Secrets is another sales book that uses insights from real people to teach you how to sell. The author polled hundreds of sales experts to uncover their best sales strategies and then compiled them in this book. It's based on the popular sales podcast Sales Secrets, which has hosted famous guests like Gary Vaynerchuk and Jordan Belfort.
Here's what to expect:
Actionable advice from real-world sales experts
Examples of how to use the lessons in real life
Numerous sales strategies employed by the top 1% of salespeople
Way of the Wolf – Jordan Belfort
Jordan Belfort was the inspiration for the hit movie The Wolf of Wall Street. He opens up his sales playbook to the general public for the very first time with this book.
In Way of the Wolf, Belfort provides a step-by-step outline of the strategies he used to rise from nothing to the top of Wall Street. The book is worth reading for that alone. But you'll also learn how to:
Bounce back from devastating setbacks
Build wealth as a salesperson
Persuade anyone to buy from you
Unlock your full sales potential by embracing the right mindset
The Science of Selling – David Hoffeld
We tend to think of the sales process as an art. But in this book, David Hoffeld lays out why we should also think of it as a science. He takes cutting-edge research from social psychology, neuroscience, and behavioral economics and relates them to the B2B sales process.
The result is a sales book that's unique. It's an evidence-based approach that will help you:
Understand your buyers' emotions
Learn how to leverage human psychology to make your target audience more receptive to your ideas
Guide your buyers through each mental step they need to take before buying your product
Minimize the competition's influence over the sales lead
Additional practical science-backed sales lessons
Sell Different! – Lee B. Salz
In Sell Different!, Lee B. Salz provides a blueprint you can follow to differentiate yourself from the competition. This can be an instrumental book for anyone struggling to make themselves or their products stand out in a competitive marketplace.
There are many practical tips and tricks for differentiation that Salz outlines in his book. Some of the highlights include:
How to acquire more sales leads with a unique strategy
A 16-phase plan for reaching and engaging prospects you used to think were out of your league
How to identify and get the key decision-makers in an organization
Strategies for strengthening relationships with existing clients to achieve revenue growth goals
Surrounded by Idiots – Thomas Erikson
In Surrounded by Idiots, Thomas Erikson describes the four major types of human behavior and effectively communicates with them. This book isn't just for salespeople, but the lessons it contains can be beneficial to your sales process.
The real benefit of the book is the practical advice it offers for identifying which primary type of human behavior a person employs. Then you'll learn how to communicate with the person more effectively. If you can do that, your chances of closing a deal with the individual should be significant.
Selling Luxury – Robin Lent and Genevieve Tour
Selling Luxury is a book that outlines the strategies high-end luxury brands use to attract the wealthiest clients in the world. But the lessons it contains apply to all salespeople, regardless of whether or not your products are exclusive.
You'll learn how to offer the kind of service that sets the world's most prestigious brands apart. And if you can provide that type of service to your sales leads, you'll have a much better chance of earning their business.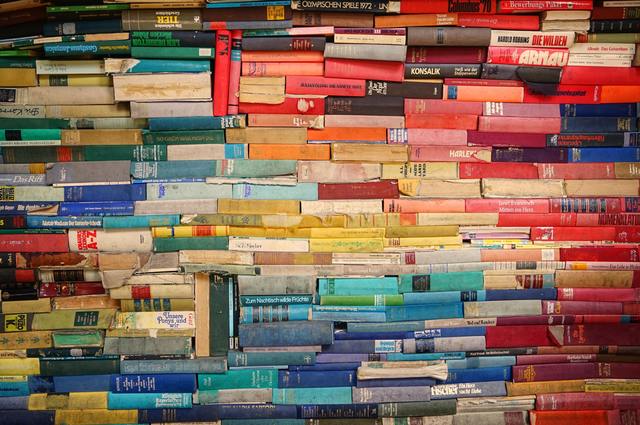 Picking the Best Sales Books For You
Our list is just a sampling of what you can learn about sales by reading books. Given the sheer number of options available, it's essential to make sure you're investing your time into the books that will give you the best chances of hitting your revenue growth goals.
The way to do that is by starting with a clear understanding of what you need to improve.
Before you go shopping, make sure you're clear about your goals for reading a sales book. That way, you ensure you pick titles that are ideal fits for your purpose.
Improve Your B2B Sales Performance with LeadLander
Books like the ones we've covered in this list are an excellent way to learn new strategies for attracting leads and closing deals. But even with optimal strategies, you still benefit tremendously from properly leveraging the right sales tools.
That's why you should take a serious look at LeadLander. Our website visitor tracking software provides a wealth of information about who's visiting your website and their activity.
You can use LeadLander to get the sales lead information you need to get as much as possible out of the lessons you learn from any of these sales books.
You can sign up for a free 14-day trial of LeadLander today to experience the value we provide without assuming any risk.
Related Reading
---