2021 was one for the record books. Many of us had to adapt our marketing and sales tactics in the wake of unprecedented changes in consumer behavior. But the skills you used to navigate through 2021 may not be the same ones you utilize to thrive in 2022. We're taking a look at the most prescient trends and insights from top industry professionals for our 2022 sales forecast. Keep reading to get insights into the year ahead and how to make the most of it professionally.
2022 Sales Forecast
Social selling will continue to boom
In 2021, we saw social selling reach new heights. People are growing increasingly comfortable with forging relationships on social platforms. That's why Kim Orlesky, a top sales leader on LinkedIn, names social selling as one of her top trends to watch in 2022.
Kim says,
"As more people find their groove with connecting, conversing, and posting, we will start to see smaller hubs of individuals congregate around micro-niche topics and under-represented industries."
This suggests there will be huge opportunities in 2022 for brands that emphasize connecting with their digital audiences.
How to take advantage of this trend
If you're looking for a way to find more warm leads, social selling could be a good strategy for you to embrace. When you connect with someone on social, you develop a relationship with them, making it easier to convert them into paying customers down the line.
If you want to take advantage of this trend, place an increased emphasis on building your social media presence. Engage directly with your audience's posts and share content you know they will find valuable.
Consumers will continue pushing back against data collection
Data privacy is a topic that's grown increasingly important to consumers. It's what led Apple to release an updated version of iOS that gives users more control over how their data is used.
Mega research firm Gartner has this to say about data privacy:
"By 2024, 40% of consumers will trick behavior tracking metrics to intentionally devalue the personal data collected about them, making it difficult to monetize."
What this means for you
Companies use market segmentation tools to split their audiences into groups with like-minded characteristics. But you need data to accomplish this. That type of data could be harder to come by in 2022 and beyond if consumers continue doing what they can to mask their data.
But if a consumer trusts you're going to use their data in a transparent and non-invasive way, they'll be likelier to give it to you voluntarily.
So entertain being more upfront about using consumers' data and providing them with an opt-out option. Doing so could allow you to continue benefitting from your audience's data while your competitors struggle to do the same.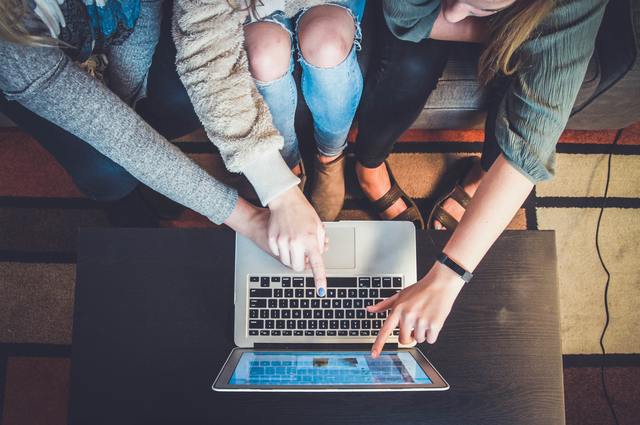 OTT advertising will see wider adoption
Jared Smith, the senior director of sales at Winmo, sees 2022 as the year OTT advertising becomes more widely adopted by central and smaller players.
Here's what he has to say about this trend:
"In 2022, CTV/OTT will balloon to new heights, and advertisers will be more drawn to this area of programmatic than ever before. The number of US homes using OTT services will cross the 100 million threshold."
Should OTT be part of your strategy?
If you're not familiar with it, OTT is an acronym that stands for over-the-top television. It includes streaming services like Hulu and other types of live and on-demand video entertainment.
OTT ads have more advantages over traditional broadcast television advertisements. One of the most important is targeting OTT ads with much higher precision. You can also retarget consumers who have seen your ads once across the entire online ecosystem.
This makes it easy to perform the focused market segmentation you need to generate more warm leads.
That means you could see a much higher ROI on your OTT ads than you would from traditional TV. So it's worth considering adding this channel to your 2022 sales strategy.
Virtual communities will become the norm
Ryan Wilkie is the VP of sales at Winmo, and he expects virtual communities to play an increased role in the marketing and sales processes in 2022. Here's what he has to say about this trend:
"Not only will we see an exponential increase in the emergence of new virtual communities, but they will become more expansive and immersive. This shift into virtualization will present massive opportunities for brands to tap into new audiences. And connect with stakeholders in a whole new, and more intimate, way."
How your company can tap into this
Forward-thinking businesses will look for ways to integrate themselves into these virtual communities. Doing so could be vital to setting your company up to succeed in the coming decade.
These virtual communities are a relatively new trend, so there's no established playbook for becoming part of them. But the key is finding creative ways to demonstrate your commitment to the community without coming across as overly sales-y.
For instance, CryptoPunk NFTs are a key status symbol in the online cryptocurrency community. Wanting to ingratiate itself with this community, Visa recently purchased a CryptoPunk for $150,000.
The free advertising it got from this move far outweighed the price it paid for the NFT. It's a great example of the type of creative marketing opportunities available in these new virtual communities.
The 'attention economy' will shift into focus
Nowadays, there's an overwhelming sea of content for consumers to interact with online. With so many options competing for consumer recognition, it's become challenging for companies to get their audiences to pay attention to their ads and content for more than a few seconds.
That's why sales expert Ash Stedman predicts the 'attention economy' will become more of a focus in 2022. Here's what he has to say about it:
"We see longer-form content as the next vital piece of the puzzle when it comes to securing customer attention. The advertising industry needs to grapple not only with the question of how to secure and measure attention but also with how it can create and distribute content, made by brands, that's so good nobody wants to turn it off."
What this means for you
This trend suggests that, as you think about generating more warm leads, it can be wise to contextualize that thought process around the idea of attention.
That is, what can you create that is so good that your audience doesn't want to turn away from it? This could be super informative videos presented in an exciting format, high-quality blog posts, meme-based content, or something else entirely.
The key in 2022 will be understanding which type of content your audience likes best and then creating so you can maximize that attention.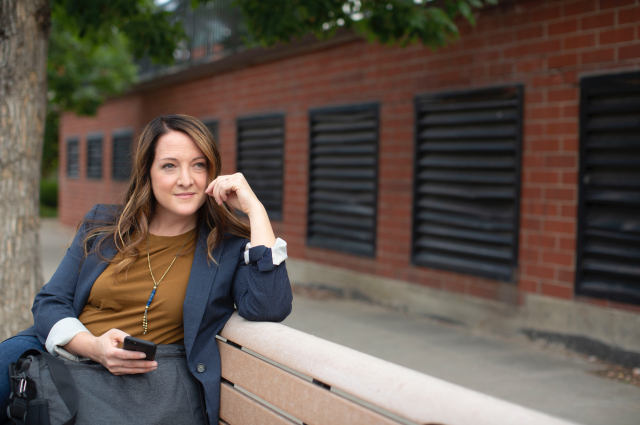 Sustainability demands clarity
Andrea Leigh is a former Amazon executive turned sales consultant who often writes for Forbes. One of her sales trends to watch in 2022 is how consumers are shifting their attitude toward sustainability in shopping.
Here's what she has to say about the subject:
"Consumers return to the sustainability movement, but they wrestle with difficult questions and unclear answers. Is it more sustainable to rent clothing (inclusive of cross-country shipping) or buy clothes and then recycle them? Which has a smaller carbon footprint: an electric car or a hybrid?"
How to interpret this trend
Essentially, this means merely claiming to be 'sustainable' may not be enough for your company. Depending on what you sell, your customers may also be looking for you to differentiate yourself from other sustainable options as well.
If you're going to market yourself as a sustainable provider in 2022, you need to be able to back it up. Consumers are clued in to greenwashing marketing tactics that claim sustainability without much substance or a gameplan to show for it.
Our 2022 Sales Forecast: Get your team ready for the future with LeadLander
Understanding the most critical sales trends for 2022 should help your team excel when the new year begins. But if you want to generate more warm leads to capitalize on your market segmentation strategies, you need the right tool.
LeadLander is a market segmentation tool that helps you get more out of your existing website traffic. It gives your sales and marketing teams the data that they need to optimize how they approach your customers in 2022.
Take the first step towards a better new year by signing up for a risk-free 14-day trial of LeadLander today.
Related Reading
---