While your 2021 was likely filled with wins and losses, closing out the year strong can prepare you for a successful 2022.
We put together this article to ensure you finish the year strong and are ready to tackle 2022. Keep reading to learn everything that you need to know about where to find leads, how to qualify a lead, email sales tools, and more so you can complete the year on a high note.
Why hitting your yearly sales goals is important
It can be tempting to put off doing the extra work to hit your annual sales goals. But that's generally not a good idea.
If you consistently hit your goals, you're seen as someone your bosses can rely on. Developing this type of reputation could help you get promoted faster, earn more pay, and bargain for superior benefits.
Start by doing a deep dive into your pipeline
The first step in hitting your year-end goals is understanding what you have to work with. That's why we recommend you start by taking an in-depth look at your sales pipeline.
Keep an eye out for any promising leads you may have missed over the year. Then, organize the prospects you'd like to pursue in order of the likelihood that they end up buying something from you before year-end.
You need to know which prospects you're going to pursue to reach your goals before you can determine the specific steps that it will take to hit them.
How to qualify a lead
A vital part of the sales pipeline research process is qualifying your leads. That's because you only have a limited amount of time to reach your annual sales goals. So you want to make sure that you start with the leads that give you the highest chances of scoring conversions. Qualifying your leads lets you do this.
Here's a simple set of step-by-step instructions you can follow to do so:
Establish an ideal customer profile
Rank your information based on how closely they fit that profile
Add points to a lead's score if they've displayed an interest in your company recently
Work your way down the list, starting with the highest-scoring leads first
Know where to find leads
Since it's the end of the year, you may find that you don't have enough viable prospects in your sales pipeline to hit your goals. If that's the case, you'll want to look for new leads as quickly as possible. Here are a few places where you can find them.
Your website
Your company's website is an excellent resource for finding new leads. If you get the correct information from these website visitors, you can quickly reach out to them with targeted pitches to convert them into paying customers.
Website visitor tracking software is the best solution for this. It gives you a ton of information about your website visitors and presents it intuitively so you can act on it quickly.
Social media
Social media is another excellent tool for generating new leads – especially if you already have a presence on platforms like Facebook and Twitter.
If you already have an audience, you can reach out to them with targeted posts or direct messages inviting them to discuss. If you don't have an audience, consider partnering with a social media influencer who can help you get your marketing material in front of an existing one.
LinkedIn is a fantastic platform for finding new leads. You can find like-minded audiences and new leads by commenting on others' posts and sharing insightful posts of your own.
With email sales tools
Email might feel like an outdated way to connect with new leads, but the data shows otherwise: The average ROI for an email marketing campaign is 122%. So you may also want to consider contacting potential leads with targeted emails. If you're going to do this, personalize the emails as much as possible. Research shows that emails with personalized subject lines get opened 26% more than those without.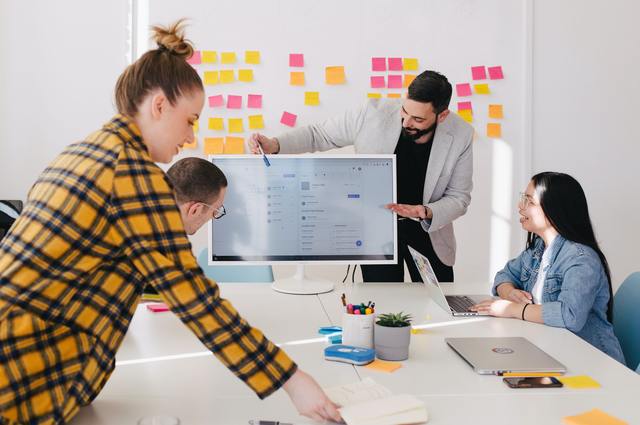 Appeal to emotion
Many salespeople excel at convincing prospects to buy something with logic and reason. But fewer can skillfully navigate human emotion to get someone to buy a product.
If you've struggled to close sales lately, it could be because you're not appealing to your prospects' emotions enough. These types of appeals can be compelling during the end-of-year holiday season.
Here are some strategies you can use to leverage human emotion with empathy to close deals:
Appeal to the personal benefits that a lead will experience by using your products, not just the business ones
Create a feeling of urgency by emphasizing the cost of inaction
Foster a sense of uniqueness by name-dropping the competition and outlining how your value props differ
Offer an end-of-year discount
Some of your prospects may be interested in buying from you but want to wait until the new year to do so when their budgets reset. One way to convince these individuals and companies to purchase from you now is to incentivize them with an end-of-year discount.
Automate what you can
Depending on how far away you are from your goals, there could be a massive amount of work left to do if you want to hit them before the year is over. So look into automating some of the more mundane parts of the job.
Maybe you think it would be smart to reach out to your prospects with a series of marketing emails. You could use an email marketing automation service to set up the optimal drip campaign and schedule the messages to be automatically sent.

Using automation features like this will help to free up your time. You won't have to spend as much of it on basic tasks, and will have more energy to focus on the conversations that matter.
Leverage your network
If you're struggling to get in touch or convert a lead that you know would be a good fit for your product, then you might want to look into getting some outside help.
Someone in your network may know the lead you're trying to convert. They may be able to make an introduction for you or give you some insight that could help you win the prospect's business.
LinkedIn is an excellent tool for this. If there's a prospect you want to meet, look at their profile and see who they know who's also in your network. Then you can reach out to that person to see if they'll help.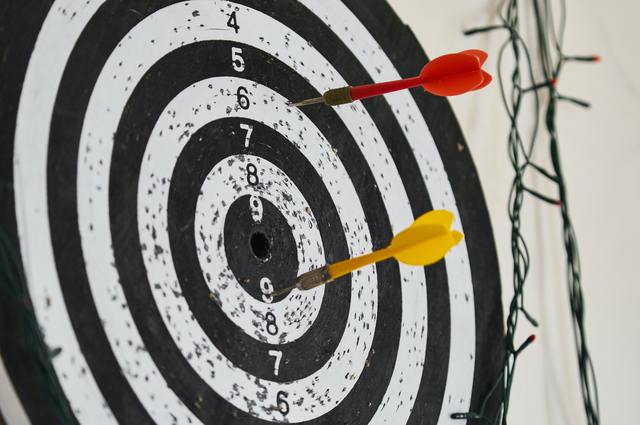 LeadLander can help you close the year on a high note
If you want to make sure you hit your sales goals this year and in 2022, take advantage of the right technology. Website visitor tracking software can help you make better use of your website data so you can leverage it to interact with your target audience in more personalized ways.
You can use LeadLander to:
Validate interest from an existing lead
Discover new prospects
Receive real-time alerts when someone returns to your website
Note how someone interacts with your site
Get the tool you need to hit your next sales target by signing up for a risk-free 14-day trial of LeadLander today.
Some Of Our Favorite Related Reading For 2021
---