Lead generation is difficult enough on its own, but constantly ensuring your warm leads stay warm can be even more challenging. That's why many marketing departments use tactics and tools to automate as many aspects of the process as possible.
Drip marketing is one of those tactics. In this article, we're covering everything you need to know about drip marketing for lead generation.
Understanding Drip Marketing
Drip marketing is the practice of sending warm leads a series of automated marketing messages. This is done via email most of the time, but it can be conducted through other channels.
Often, a company will have several different diverging drip marketing "paths." The specific path of messages that a lead receives will depend on the actions they take.
For example, you might notice that a lead requests information about one of your services. That might influence the type of content you want to show them and lead your company to place the lead on a specific drip marketing path.
You might also institute a drip marketing campaign whenever a lead:
Places an order
Signs up for a webinar
Adds an item to their cart
Reaches out to customer service
Benefits Of Drip Marketing
Drip marketing is an excellent strategy for different types of businesses.
It can automate the lead management process by enabling you to provide your customers with content that matters, saving your marketing staff time so they can devote it to other meaningful projects.
Additionally, drip marketing lets you target leads in highly personalized ways since you can customize your drip marketing campaigns based on specific actions a user takes.
Research shows that customers are 90% more likely to buy from brands that remember them. Drip marketing's personalization features enable companies to exhibit that customer recognition automatically.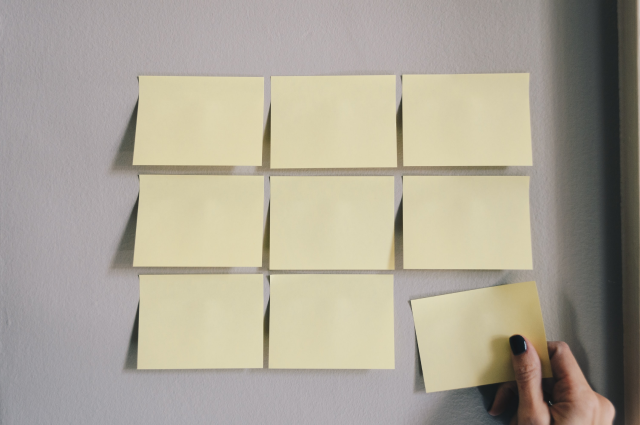 Examples Of Drip Marketing For Warm Lead Generation
Date-based automation
There are certain dates throughout the year where you'll want to be in touch with specific leads. Drip marketing campaigns let you schedule these contact points, so you don't have to remember to send the messages out yourself.
You might also want to use drip marketing to automatically contact leads when their subscription expires or when you expect they'll need to reorder your product.
For instance, you might know that the product your customer bought should last them about a month. You could create a date-based drip marketing automation to reach out to them at the end of that month.
Behavior-based drip campaigns
Many companies also bring leads into drip marketing campaigns based on actions taken, or not taken. These behavior-based campaigns can be helpful for both the lead generation process and for keeping leads warm.
Send an automatic welcome email when someone makes their first purchase. Or you could also send out product recommendations based on the type of content a user views on your website.
For example, the company OptinMonster sends out emails to users who have begun the process of upgrading their free trial to a paid subscription but stopped. The email asks users if everything is okay and gives them a simple link they can click on to pick up where they left off.
This is an example of behavior-based drip marketing that could work for your company as well. The idea is to get specific with targeted messages to users in certain scenarios.
Education-based campaigns
Drip marketing campaigns are also a great opportunity to educate new leads about the benefits of your product or service. Education-based campaigns let you do that in a more targeted way.
You might send an automated follow-up email after a lead reaches out to customer service with a question. This follow-up email could expand upon the answer they received from the customer service agent.
You could also send out drip marketing messages that touch on topics outside your products, but still matter to your leads.
Like if you sell business insurance, you might send a message about the different types of business insurance available and why they matter instead of highlighting one of your products specifically. Providing valuable information lets you forge new relationships with your leads.
Spotify is great at these types of education-based campaigns. They send out a series of emails to new users, which provide insights into some of the most useful parts of the application that they might not otherwise pay attention to. This education-based drip marketing campaign highlights the unique benefits of listening to music on Spotify.
Warm lead nurturing
Most people visiting or interacting with your company will not buy from you the first time. That's why it's imperative to easily nurture your leads. 
You can use a drip marketing campaign to stay in contact with leads still on the fence about purchasing. This can also be an excellent way to push new users through your sales funnel.
iTalki is a company that connects language learners with teachers and tutors across the globe. It sends out an automatic introductory email to users that have created a new account, which is a great sign that they are actively interested in using iTalki's services.
The message provides a simple restatement of the benefits of using iTalki for language learning, and it provides a link users can click on to immediately begin viewing tutors and teachers that would be a good fit for their stated goals.
Setting Up A Drip Marketing Campaign
If you're just getting started with drip marketing for warm lead generation, you may need some help setting up your first campaign. Here's some guidance.
Start by choosing your trigger
Decide what will trigger the particular drip marketing campaign you're setting up. Is it date-based automation? Or are you going to target users who exhibit (or don't exhibit) a particular behavior?
Define your audience
Next, you'll need to define the audience that's going to see this campaign. Your goal should be to target the group of leads you believe will be most receptive to the campaign.
You can go broad or narrow with these campaigns based on what you think will work best. For example, you could start a drip marketing effort that targets all first-time buyers, or you could only target first-time buyers that spend a certain amount.
Create your messages
Think about the journey you want to travel between the first message you send down to the last.
Level-set this by setting up an overall goal and implementing KPIs. Say you want to sell a particular product to those who will be on the receiving end of this campaign.
Begin broadly by talking about some of the challenges recipients might be facing. Then in the next message, you could talk about potential solutions to those challenges.
Toward the end of the drip marketing effort, you would want to start getting more specific by focusing on how your product would help leads address some of the earlier named problems.
Track performance and make adjustments
It's important to track the efficacy of these campaigns over time to see whether or not they're working.
If your drip marketing campaign is done via email, then one way to do this is by tracking email open, read, and click-through rates. If you ever see a drop off in these metrics or aren't where they need to be for you to reach your goals, it'll be time for you to make changes to the campaign.
Update your messages with current information
The content you cover in your drip marketing messages may also need to be updated from time to time, even if you're happy with the performance of the campaigns.
You might talk about a specific deal that's no longer valid in one of your campaigns, or perhaps you mention a study that was refuted. In either case, you would want to make sure you update the messages so you're not sharing false information with your leads.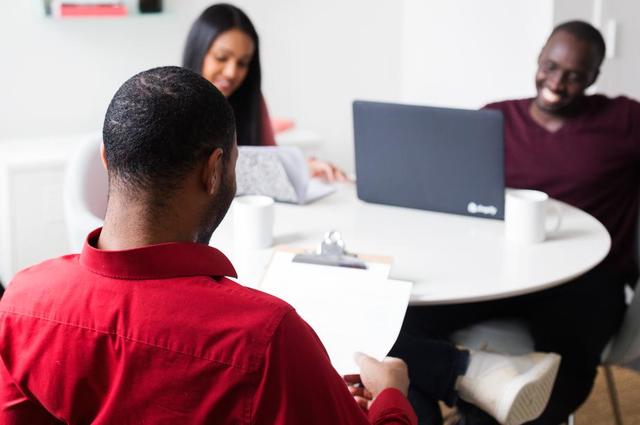 Take Your Warm Lead Generation To The Next Level With LeadLander
Drip marketing for warm lead generation can be an excellent tool for getting your business where it wants to go. However, to maximize your lead generation process, you're still going to need to track who's visiting your website and what they're doing while they're on it.
If you think you would benefit from knowing more about who's visiting your website and why then consider LeadLander. We're currently offering a free 14-day trial, so you can experience the LeadLander difference without having to spend a dime.
Related Reading
---