Every modern business needs a social media strategy as part of its marketing plan. 420 billion people are on some sort of platform, so there are countless opportunities for your business to reach its audience.
But to get the most out of your social media marketing and ad performance, you need the right analytics tools. Social media analytics tools will help you target your audience more effectively, track the performance of your campaigns, and manage the information you need to improve your bottom line.
Read on to discover our favorite analytics tools for social media.
10 Best Analytics Tools For Social Media
HubSpot
HubSpot is one resource we frequently mention – and for good reason. The social media analytics tool is part of the company's broader Marketing Hub product. This makes it a great option for businesses that want to keep their marketing analytics information in one place.
But the social media aspect of HubSpot's Marketing Hub is quite good. It makes it easy to monitor the performance of your social media campaigns across multiple channels.
The platform also includes lots of information-packed graphs and visuals, making it easier to track metrics like audience engagement, session lengths, and impressions over time.
And since the social media tool is integrated into the broader HubSpot Marketing Hub, you can plug the data you generate into other functions to help you maximize your marketing campaigns and increase your ROI.
Keyhole
Keyhole is another really useful analytics tool that should be on your radar. It can help you increase your ad performance and discover new opportunities on various social media platforms.
Keyhole shows you when your users are most active so you can easily determine your targeting tactics. The platform also helps with influencer marketing by simplifying and tracking the influencers that you care about.
Finally, Keyhole has a built-in sentiment tracker that enables your company to analyze how its online reputation changes over time. All of this is packaged in a user-friendly manner so anyone on your team can easily learn the software.
Sprout Social
Sprout Social is a tool that excels at cross-channel social media analytics. It significantly simplifies the process of tracking your ad performance across every network you're active on. This enables you to easily see what's working in your social media outreach and what's not.
But Sprout Social is also great for doing deep dives into your performance on a single social media platform. Whether you want to be more effective at tracking Facebook Page impressions, LinkedIn engagement, or Instagram follower growth, Sprout Social can help you do it.
TapInfluence
TapInfluence is all about making influencer marketing easier for companies to get a solid ROI. The analytics platform provides a wealth of information about specific social media influencers on various platforms.
Perhaps you're considering partnering with an Instagram influencer for a new ad campaign. Before paying the influencer, you could use TapInfluence to quickly look at their engagement rate, reach, and target price tag.
This removes a lot of the mystery that's typically present with influencer marketing campaigns. With TapInfluence, you can determine whether an influencer partnership makes sense before you reach out.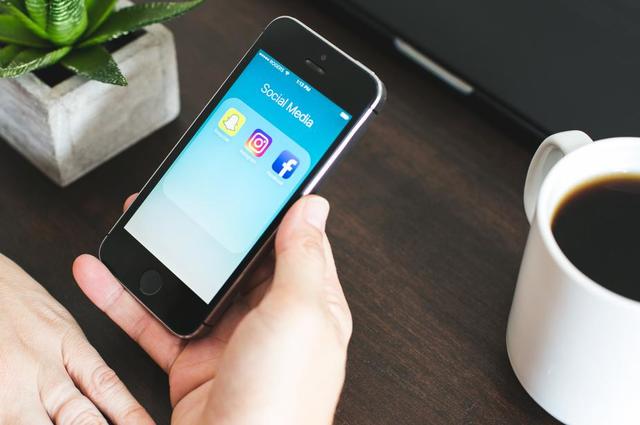 Snaplytics
Snaplytics is a social media analytics tool that brings something unique to the table. The platform focuses solely on social media posts that disappear, such as ad performance on Snapchat and Instagram Stories.
With Snaplytics, you can quickly get an in-depth look at how your ads on these services are doing. The platform provides information about your open and completion rate, as well as tracking your engagement rates.
Story-based content is becoming increasingly popular with social media users, so it's a good idea to start thinking about investing in reaching out to your target audience there. Snapyltics makes it much easier to find success while doing that.
Curalate
If your company is interested in directly selling via social platform, then consider Curalate. This is a hybrid storefront/analytics tool, which tracks user engagement with your social media storefronts.
With Curalate, you can determine which of your ad campaigns are doing best and which of your products are selling the most units. Having access to this type of data makes it easier to optimize your future campaigns.
ShortStack
Social media contests are a great way to boost your follower counts and create more engagement for your company. But running these contests manually can be incredibly time-consuming.
ShortStack is an analytics tool that's designed to make running contests on social platforms easier. It can help you handle just about every aspect of your contests, including analyzing engagement, entry data, and long-term campaign performance. ShortStack is useful because it eliminates much of the grunt work your social media manager would otherwise have to handle while running a contest.
BrandMentions
Most social media campaigns aim to increase brand awareness so that you can get more customers. That's why it can be useful to track how your brand is being talked about on various platforms. Following this data over time will reveal how your company's reputation evolves.
BrandMentions is an analytics tool that helps you do this, providing you with real-time updates anytime your website gets a new backlink or is mentioned somewhere else across the web.
You can also use the platform to gather intelligence on the competition, manage your reputation, and receive other useful information about how your brand is being received on social and beyond.
Meltwater
Meltwater is another tool that helps companies manage their reputations on social media. Like BrandMentions, you can use Meltwater to track what's being said about your business online.
But Meltwater goes a step further by also helping companies with influencer marketing. The platform makes it easier to connect with influencers and track your ad performance with them.
Meltwater has over 1 million influencer accounts already registered. If you sign up, your company can discover based on the metrics that matter instead of manually hunting for the right influencer in the wild.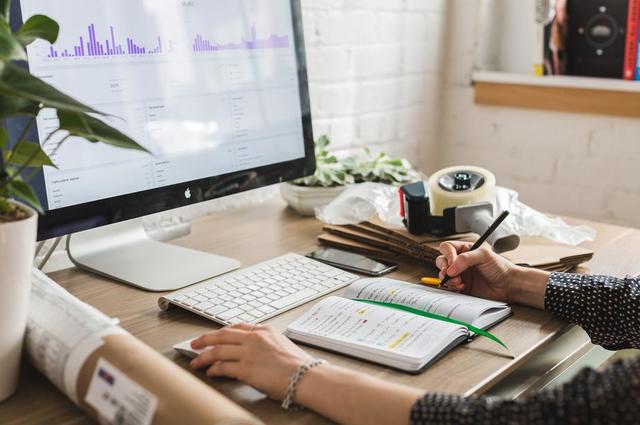 Hootsuite
Hootsuite is an analytics tool that almost doesn't need to be introduced. It's the stalwart platform that makes it super easy to schedule and publish social media posts and fully automate your campaigns.
But many social media managers don't capture the full benefits of Hootsuite's integrated analytics features. For example, you can use the platform to see which types of content that you publish are working the best across multiple social media platforms.
Hootsuite also has powerful integrations with just about any social media platform you might be advertising on. This makes it a great option for companies looking to expand their social media outreach campaigns without using multiple analytics tools effectively.
Use LeadLander To Make The Most Of New Opportunities From Social Media
Advertising your company on social media is a must if you want to maximize your marketing potential. Although social platforms are a great place to find new opportunities, most companies will still want to eventually direct those users to their website, which is a better arena for conversions.
When this transition happens, it'll be important for your business to have a powerful website analytics tool in place. This is where we come in.
LeadLander can maintain vision on leads generated from social media once you get them to your website.
With LeadLander, you'll receive real-time alerts for new and returning website visitors. Our tool will also help you sync your inbound lead flow with your marketing campaigns and help you validate interest from existing prospects.
Collectively, these features make LeadLander an excellent fit alongside whatever social media analytics tools you're currently using.

You can try LeadLander without any risk. We're currently offering a free 14-day trial, which you can sign up for by visiting our website.