Updated May 12, 2022
Companies looking for revenue growth often decide to focus on improving their marketing efforts. Because with the right marketing campaigns, a business will find it much easier to hit its lead generation goals, which is the first step toward growing revenue.
If you're interested in increasing your company's revenue, audience segmentation is a strategy you need to adopt. It will help you target your customers in more personalized and meaningful ways, making it easier for you to convert them into paying clients.
To help you get started, we've put together the following article. Keep reading to learn:
What a strong customer segmentation process looks like
Our eight favorite audience segmentation tools for 2022
How you can use LeadLander to help you reach your marketing goals
An Overview Of The Audience Segmentation Process
Before diving into specific customer segmentation tools, let's first take a look at the process:
Audience or customer segmentation is the process of dividing customers into groups based on shared characteristics. The purpose of audience segmentation is to enable businesses to target subgroups within their target audience more effectively with the ultimate goal of revenue growth.
The customer segmentation process always begins with data. You need to know who your customers are before splitting them into groups based on shared characteristics. Once you have enough data on your leads, you can split them based on a wide variety of shared features, including:
Demographic information
Business size
Behaviors
Psychological characteristics
And any other piece of data that your company finds important
There are no hard and fast rules about which characteristics you should use to segment. Instead, the answers vary from company to company based on what the business thinks is most useful for targeted marketing campaigns.
For example, imagine you run a SaaS company and have several versions of your software available, one of which is designed to support smaller companies and one designed to help enterprises.
In this scenario, it would make sense for the company to segment its leads into categories based on business size. That way, they could market the correct version of their software to each company they interact with.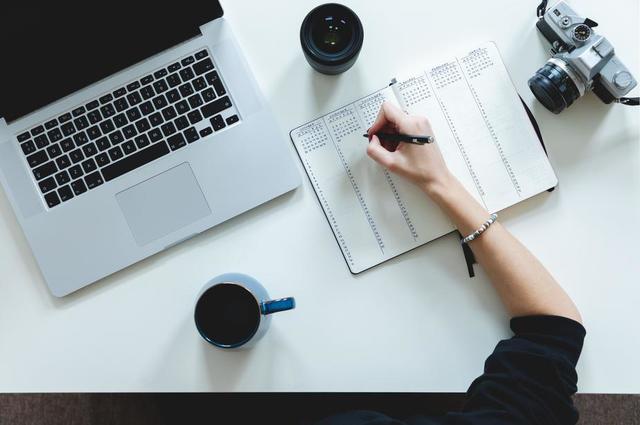 Benefits of Customer Segmentation
Why bother with customer segmentation in the first place?
More efficient advertisements: When you segment your marketing efforts to specific groups of people, you can fine-tune your message to align with that group's specific needs and increase conversion rates.
Heightened brand awareness: The more personalized your outreach efforts are, the more memorable your efforts (and your brand name) will become.
Better customer retention: It's important to meet the needs of your current client base so they stick around. Customer segmentation results in personalized messages that help your existing customers feel valued.
Optimal pricing: If you segment your customers based on spending limits, you can better understand the social and financial status of your customers, and then analyze the pricing of your products or services.
Improved channel of distribution: With customer segmentation, you can select precise channels of distribution at a minimal cost. You can also glean more information about the number of customers in each channel, and more effectively communicate with your team members about the next steps in the distribution sequence.
With better advertising and more sales, your business will achieve greater success. Segmented email messages generate 58% of all revenue for a company. Customer segmentation is a predictive indicator of behavior, which will help improve customer loyalty and the lifetime value of each customer.
Although customer segmentation can transform your business, it is also a taxing commitment. To get started, you need industry-wide data on the marketplace, and then specific information about the subsets within your own customer population. To access this information, you might use relationship surveys, product satisfaction surveys, or social listening software.
After studying correlations between various attributes and purchasing behaviors, you can determine how to best segment your customers – by geography, urbanization, family, job type, long-term loyalty, etc. – and then it's time for the real work to begin (as you update your outreach methods accordingly).
Because customer segmentation is so beneficial but so involved, it may make more sense to invest in a customer segmentation tool that will do the work for you – and do it well.
What Does A Customer Segmentation Tool Do?
Now that we know what audience segmentation is and how it works, it's time to look at where customer segmentation tools fit this process.
Generally, audience segmentation tools are built to help companies find, organize, and use the data they need to create effective customer segments. The goal is to help a business automate some of the technical processes to create strong audience subgroupings, so employees don't have to spend as much time on menial tasks.
A customer segmentation tool could pull data from multiple sources for you and then arrange it in a format that's easy to work with. This would save your employees from updating and arranging that data independently, enabling them to spend their time on tasks that are more important for revenue growth.
Features to Look for in a Customer Segmentation Tool
Organization: A good software serves as a master record of all of your customer information, from subscription information to sign-in dates. The right software will give you a unified picture of who your customers are and what they like about your business and marketing efforts.
Customizability: A good software will allow you to assess a metric, like customer satisfaction, across different customer segments. For example, if customer satisfaction drops, you should be able to look at your software and find out which customers are least happy: Customers who have purchased a specific product, who are in a particular age group, or who are enrolled in a subscription plan.
Visibility: Great customer segmentation software offers a visually friendly way to assess all of the data. Staring at a spreadsheet can be taxing, but customer segmentation software offers dynamic, shareable charts and graphs that are much easier to examine.
Scalability: A good software will be simple to use and perfect for even a small business, but capable of growing with you. Over time, you should be able to see distinctive customer segments and conduct more niche reporting.
9 Of The Best Customer Segmentation Tools For 2022
Kissmetrics
Kissmetrics is a marketing analytics tool that's popular with SaaS and eCommerce companies. It's also an effective way to segment your audience and work towards the revenue growth you're after.
Kissmetrics makes it super easy to create segmented audiences in a central dashboard space. The tool also offers integrations with essentially all of the most commonly used eCommerce websites. You can build segments based on different behaviors or characteristics of your customer groups so you can design future emails, campaigns, and products accordingly.
Collectively, these features are a huge help for anyone that wants to begin segmenting their audience. With Kissmetrics, you can quickly create the audiences you want in a centralized location and then automatically gather and interpret data about those groups with helpful eCommerce website integrations.
Baremetrics
Baremetrics is another great tool. It has a built-in customer segmentation dashboard, which offers tons of functionality for customizing and visualizing various aspects of your audience segments.
Baremetrics also automatically updates the data you're tracking with real-time data refreshes from multiple sources. The tool is similar to Kissmetrics in that it provides a centralized place for you to easily keep track of all of the subgroups you're tracking.
Google Analytics
Google Analytics can also be a very good customer segmentation tool for businesses looking for a specific kind of assistance. The platform provides a ton of website traffic data that can be invaluable to your audience segmentation process. Its Audience tool provides a great overview of your web traffic set.
However, Google Analytics is a bit limited in terms of advanced features. It's good at helping you develop customer segments based on hard data like age, gender, and household income. But the platform doesn't pull data from many sources that could be quite valuable to your efforts – it doesn't integrate data from eCommerce transactions or email marketing campaigns. So if you're looking for a customer segmentation tool that will help you use hard data to create audience groupings, then Google Analytics might be ideal.
Segment
Segment is perhaps the best customer segmentation tool for large enterprises because it enables businesses to collect valuable customer data and then send it anywhere.
When you use Segment, you can quickly and easily power all of the existing applications you're using with the same data. This can be powerful for big businesses that use a range of tools.
The software even has a built-in feature called Personas, specifically designed to help businesses deliver personalized marketing experiences to their customers.
Piwik PRO
Piwik PRO is another customer segmentation tool that should be on your radar. It stands out for a few reasons.
First, Piwik has a straightforward interface, making it possible for multiple people or departments to use the platform without requiring training to get started.
Additionally, Piwik PRO automatically tracks your website visitors and displays reports describing how they behave. This can be especially helpful for businesses that want to quickly compare their audiences across multiple websites.
Optimove
Optimove is designed to help businesses achieve revenue growth by targeting their customers more effectively. The company blends data with the best marketing practices to help companies provide personalized marketing campaigns to leads across multiple channels.
Optimove's audience segmentation tool was designed to help companies maximize customer engagement, retention, and lifetime value. Use this software to create new audience segments and make sure you're getting as much value out of each segment you create over the lifespan of the customer.
Adobe Analytics
Finally, we end our list with Adobe Analytics. This software provides enterprise-level insights into how customers and leads are interacting with your brand. You can use Adobe Analytics to track your digital marketing campaigns and their performances as well.
The tool also makes it easy to input various data types to determine the optimal way to market and remarket to your audience segments.
Finally, Adobe Analytics also offers a ton of integrations. This makes it possible for businesses to optimally leverage the data they generate, virtually regardless of where it's generated.
Mailchimp
Mailchimp has a marketing campaign segmentation tool ideal for businesses seeking to segment their email marketing campaigns. The company says that its tool results in 23% higher open rates and 49% higher click-through rates than unsegmented campaigns.
Mailchimp's segmentation tool will enable your company to begin doing each of the following things:
Target based on behavior
Use your unique insights to create customer segments
Arrange your email lists in groupings based on shared traits
Benefit from Mailchimp's built-in marketing analytics and predictions
The other cool thing about this tool is it makes it easy to scale your audience segments as you grow. Mailchimp lets you start simply and learn as you go. Then, as you grow, you can just add to your existing customer groupings instead of creating customers lifespan new ones from scratch.
Brandwatch
There are billions of conversations happening online right now. Brandwatch takes the information from those conversations and converts it into reliable insights for your business. Find out what people are saying about your business and what they're saying about your competitors.
Brandwatch offers outstanding features like smart AI, access to niche micro-influencers, crisis management, and competitor analysis. It tracks all of your online brand mentions, benchmarks your performance against your competitors, and analyzes risks before a crisis occurs.
Conveniently, this unique software integrates seamlessly with Google Analytics, Hootsuite, Buzzsumo, Salesforce and beyond. Brandwatch makes it possible for businesses to learn more about their customers' opinions about their business (and get ahead of any negative reviews).
Sprout Social
Social media is one of the fastest-growing marketing channels for companies. It's even a good way to connect with older users, thanks to the ubiquity of popular platforms like Snapchat and Facebook.
Sprout Social helps your company take advantage of this. It does so by giving you the tools to create audience segments on social media based on:
Relationship status
Interests
Age
Location
Gender
Education
Business size
Industry
You can also use Sprout to send out targeted ads to each segment you've created. This makes it a helpful all-in-one tool for anyone who wants to bring the advantages of audience segmentation to their social media campaigns.
Qualtrics
Qualtrics is a powerful analytics-based platform that can help you make more intelligent segmentation decisions. It provides segmentation tools for your products, too. You can use it to fine-tune your offerings and the segments you market them to.
With Qualtrics, you get each of the following capabilities:
Organize studies based on customized groups of users
Analyze your performance with prior segmentation intel
Learn the optimal ways to communicate with different segments
Use machine learning and AI to help you find new opportunities
Put it all together, and you get a customer segmentation tool that stands out. The AI and machine learning function can be incredibly impactful since they may help you discover the perfect way to segment your audience.
HubSpot
HubSpot is a popular CRM platform that also offers excellent customer segmentation tools. You can use it to:
Create static and active content lists
Use contact scoring
Utilize event-based segmentation strategies
HubSpot has a version of its CRM hub available for free. So this could be a good choice if you're just looking to get your feet wet with customer segmentation tools without making a large investment.
Experian
Experian is a great tool for visualizing your customer segments to feel more intuitive to your team. It helps you define your segments and manage them over time.
The tool has multiple functions that should help you get more out of your customer segmentation practice. So it's worth taking a look at if you sometimes struggle to keep a good overview of your entire customer segmentation strategy.
LeadLander
To nail your customer segmentation strategy, you need consistent access to reliable consumer information. The best place to get that data is from your website – it's free and constantly updating to give you the latest info.
LeadLander is a website visitor tracking tool that will help you take full advantage of your website data. With it, you can:
Learn who's visiting your website
Understand what content matters most to different customer segments
Identify what marketing messages and CTAs work best on different segments
Receive real-time alerts when known and unknown members of different segments return to your website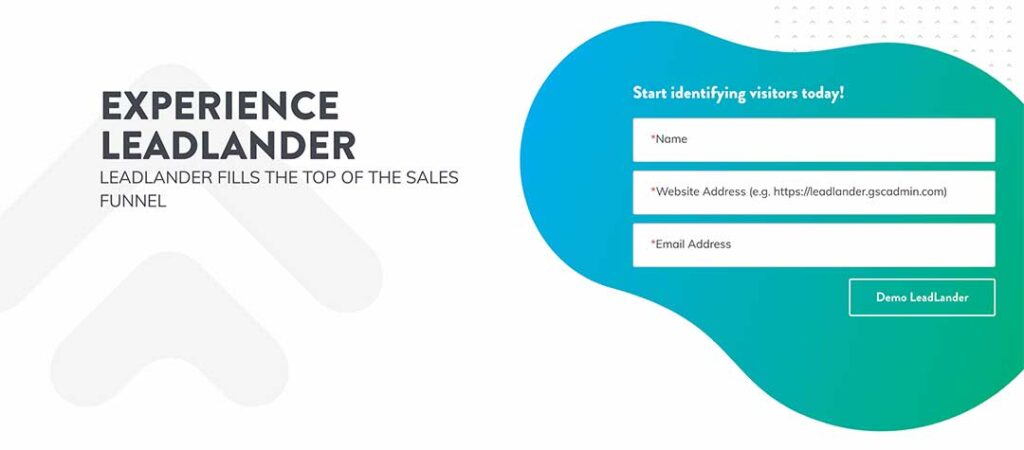 How to Get Started with Customer Segmentation
With all this in mind, here's a step-by-step introduction to implementing customer segmentation:
Determine your goals. The way you approach customer segmentation will depend on your specific goals. What about your business are you trying to improve with segmentation? Consider your business industry and size, and which departments will be involved – marketing, sales, etc.
Select your groups. Once you know your goals, you can effectively segment your customers. For example, you may have a small customer base of middle-aged women which has potential to grow. In this case, you can employ demographic segmentation to learn more about different age and gender groups, then target them effectively. Use your previous customer data to assist you.
Execute a POA. Now that your customers are segmented, how will you reach them? Make sure all of your departments understand your customer groups and how to address their unique needs. Work together to craft new content that will appeal to your targeted segments, and to identify common traits of qualified customers in your new groups.
Analyze new data. Once steps 1-3 are in motion, don't fail to check in and make changes. Collect data from your marketing and sales teams (as well as your customers) to see how segmentation is affecting business. Analyze your efforts and update customer organization based on their responses.
Fortunately, customer segmentation software can be extremely helpful throughout the process by gathering and analyzing data for you. You'll find it easier to keep all of your employees on the same page when you're all using the same intuitive segmentation tools. But how do you get the most out of your investment?
Leveraging Customer Segmentation Tools to Their Full Potential
Now that we've covered what customer segmentation tools are and some of the top products in this category, let's consider what you can do to get as much out of these tools as possible.
Look for unique segmentation opportunities
If you've ever researched customer segmentation tips online, you likely keep seeing the same segmentation guidelines. Most will tell you to split your audience based on demographics, behavior, or potential order value.
But when you use a customer segmentation tool you get a ton of extra data, which lets you go beyond the standard segmentation criteria. You can use your tool to discover new opportunities for segmentation that might be unique to your company.
This is a great way to set your business apart from competitors. No one will segment their audience in the same way you do. And that could be the secret to creating a marketing edge for your company.
Target multiple segments with the same campaign
It's also important to keep in mind that you can sometimes target multiple segments with a single campaign. When this is possible, it will help you save money since you won't have to worry about designing and tracking several independent campaigns.
That's why it's also a good idea to use your segmentation tool to search for areas in which two or more of your segments align with one another. This will boost your efficiency and maximize your marketing budget.
Track the performance of your segments over time
It's not enough to segment your audience and deliver customized ads to each group. You also need to make sure you're tracking your performance with each segment over time. You'll need to determine whether the marketing you're currently doing for a segment is working or not. Customer segmentation tools typically have built-in analytics features that make this more accessible. You can use this feature to see if one of your segments is underperforming the others.
Expand intra-organizational access to audience segmentation tools
Try not to limit tool usage to just one part of your marketing or sales team. Instead, open up access to the tool to as many people as possible. That way, every team in your organization can benefit from your audience segmentation data in the best way for it.
Doing this should help you maximize your returns from investing in one of these tools.
Create unique products and services for different segments
Segment-based marketing can be an effective way to sell more products. But if you want to maximize your company's reach, you should look into creating new products for high-value segments.
Personalization is king in marketing. If you can create a product designed around the unique needs of one of your segments, it will immediately stand out from the competition.
Once you've developed a keen understanding of your different segments, look at opportunities to create products that align with their goals. It could be the key to hitting your sales targets.
Don't over-target priority segments
As you do this work, you're likely to find that some of your segments make up a more significant portion of your sales figures than others. That may motivate you to devote the bulk of your resources to these high-value segments.
This type of resource allocation may be worth doing. But it's important not to go overboard.
If you spend too much of your budget on one or two segments, it'll be tough for you to develop new customers in other segments. This could lead to you exhausting your high-value prospects and ending up with an empty sales funnel.
That's why it's important to make sure that you allocate at least a portion of your marketing budget to every segment.
Segmentation should extend beyond the marketing department
Nowadays, pretty much every company uses segmentation to create targeted marketing strategies. So try looking for opportunities to bring segmentation out of marketing and into your broader organization. That could mean creating dedicated customer service teams or changing how you make sales.
If you can make customer segmentation a company-wide endeavor, you have a much higher chance of standing out from the competition and reaching your sales goals.
Understand the differences between behavior and motivation
Many companies that use audience segmentation tools look at their segments' behaviors as part of this process. But it's important to note that behavior isn't the same thing as motivation.
In other words, even though an audience segment is exhibiting a certain behavior now, that doesn't necessarily tell you what's motivating their purchasing decisions in the future.
That's why it's important to differentiate between behavior and motivation while using audience segmentation. You may want to look at the totality of each segment's behaviors instead of analyzing them all individually.
When you look at all of a segment's behaviors in combination like this, it becomes easier to see the common thread running through them. That commonality is typically the most accurate distillation of the segment's purchasing motivation. Targeting it could help you win more clients.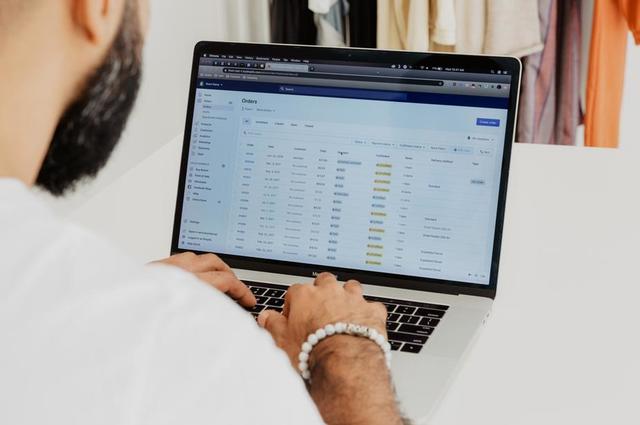 LeadLander Helps Businesses Segment Their Audiences Optimally
We saved the best for last. LeadLander is perhaps the most effective way for companies across all industries to segment their audiences and benefit from the results.
With LeadLander, you get an incredible amount of actionable insight into who's visiting your website, how they're interacting with it, and how they got to it. Our platform provides you with all of the in-depth lead information you need to create the most effective customer segments.

But don't take our word for it. You can try a free 14-day trial of LeadLander today to experience the LeadLander difference for yourself.