Companies looking for revenue growth often decide to focus on improving their marketing efforts. Because with the right marketing campaigns, a business will find it much easier to hit its lead generation goals, which is the first step toward growing revenue.
If you're interested in increasing your company's revenue, audience segmentation is a strategy you need to adopt. It will help you target your customers in more personalized and meaningful ways, making it easier for you to convert them into paying clients.
To help you get started, we've put together the following article. Keep reading to learn:
What a strong customer segmentation process looks like
Our eight favorite audience segmentation tools for 2021
How you can use LeadLander to help you reach your marketing goals
An Overview Of The Audience Segmentation Process
Before diving into specific customer segmentation tools, let's first take a look at the process:
Audience or customer segmentation is the process of dividing customers into groups based on shared characteristics. The purpose of audience segmentation is to enable businesses to target subgroups within their target audience more effectively with the ultimate goal of revenue growth.
The customer segmentation process always begins with data. You need to know who your customers are before splitting them into groups based on shared characteristics. Once you have enough data on your leads, you can split them based on a wide variety of shared features, including:
Demographic information
Business size
Behaviors
Psychological characteristics
And any other piece of data that your company finds important
There are no hard and fast rules about which characteristics you should use to segment. Instead, the answers vary from company to company based on what the business thinks is most useful for targeted marketing campaigns.
For example, imagine you run a SaaS company and have several versions of your software available, one of which is designed to support smaller companies and one designed to help enterprises.
In this scenario, it would make sense for the company to segment its leads into categories based on business size. That way, they could market the correct version of their software to each company they interact with.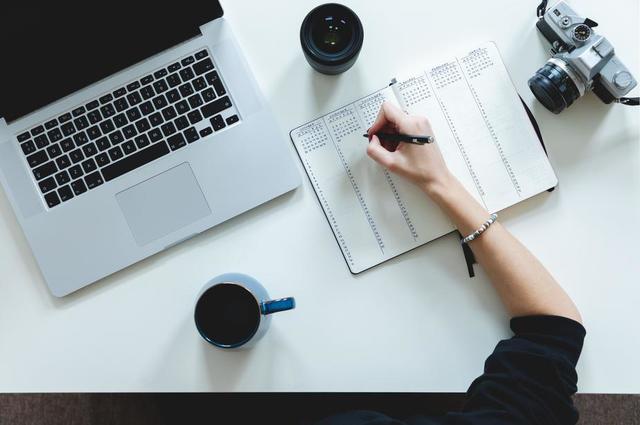 What Does A Customer Segmentation Tool Do?
Now that we know what audience segmentation is and how it works, it's time to look at where customer segmentation tools fit this process.
Generally, audience segmentation tools are built to help companies find, organize, and use the data they need to create effective customer segments. The goal is to help a business automate some of the technical processes to create strong audience subgroupings, so employees don't have to spend as much time on menial tasks.
A customer segmentation tool could pull data from multiple sources for you and then arrange it in a format that's easy to work with. This would save your employees from updating and arranging that data independently, enabling them to spend their time on tasks that are more important for revenue growth.
8 Of The Best Customer Segmentation Tools For 2021
Kissmetrics
Kissmetrics is a marketing analytics tool that's popular with SaaS and eCommerce companies. It's also an effective way to segment your audience and work towards the revenue growth you're after.
Kissmetrics makes it super easy to create segmented audiences in a central dashboard space. The tool also offers integrations with essentially all of the most commonly used eCommerce websites.
Collectively, these features are a huge help for anyone that wants to begin segmenting their audience. With Kissmetrics, you can quickly create the audiences you want in a centralized location and then automatically gather and interpret data about those groups with helpful eCommerce website integrations.
Baremetrics
Baremetrics is another great tool. It has a built-in customer segmentation dashboard, which offers tons of functionality for customizing and visualizing various aspects of your audience segments.
Baremetrics also automatically updates the data you're tracking with real-time data refreshes from multiple sources. The tool is similar to Kissmetrics in that it provides a centralized place for you to easily keep track of all of the subgroups you're tracking.
Google Analytics
Google Analytics can also be a very good customer segmentation tool for businesses looking for a specific kind of assistance. The platform provides a ton of website traffic data that can be invaluable to your audience segmentation process. Its Audience tool provides a great overview of your web traffic set.
However, Google Analytics is a bit limited in terms of advanced features. It's good at helping you develop customer segments based on hard data like age, gender, and household income. But the platform doesn't pull data from many sources that could be quite valuable to your efforts – it doesn't integrate data from eCommerce transactions or email marketing campaigns. So if you're looking for a customer segmentation tool that will help you use hard data to create audience groupings, then Google Analytics might be ideal.
Segment
Segment is perhaps the best customer segmentation tool for large enterprises because it enables businesses to collect valuable customer data and then send it anywhere.
When you use Segment, you can quickly and easily power all of the existing applications you're using with the same data. This can be powerful for big businesses that use a range of tools.
The software even has a built-in feature called Personas, specifically designed to help businesses deliver personalized marketing experiences to their customers.
Piwik PRO
Piwik PRO is another customer segmentation tool that should be on your radar. It stands out for a few reasons.
First, Piwik has a straightforward interface, making it possible for multiple people or departments to use the platform without requiring training to get started.
Additionally, Piwik PRO automatically tracks your website visitors and displays reports describing how they behave. This can be especially helpful for businesses that want to quickly compare their audiences across multiple websites.
Optimove
Optimove is designed to help businesses achieve revenue growth by targeting their customers more effectively. The company blends data with the best marketing practices to help companies provide personalized marketing campaigns to leads across multiple channels.
Optimove's audience segmentation tool was designed to help companies maximize customer engagement, retention, and lifetime value. Use this software to create new audience segments and make sure you're getting as much value out of each segment you create over the lifespan of the customer.
Adobe Analytics
Finally, we end our list with Adobe Analytics. This software provides enterprise-level insights into how customers and leads are interacting with your brand. You can use Adobe Analytics to track your digital marketing campaigns and their performances as well.
The tool also makes it easy to input various data types to determine the optimal way to market and remarket to your audience segments.
Finally, Adobe Analytics also offers a ton of integrations. This makes it possible for businesses to optimally leverage the data they generate, virtually regardless of where it's generated.
Mailchimp
Mailchimp has a marketing campaign segmentation tool ideal for businesses seeking to segment their email marketing campaigns. The company says that its tool results in 23% higher open rates and 49% higher click-through rates than unsegmented campaigns.
Mailchimp's segmentation tool will enable your company to begin doing each of the following things:
Target based on behavior
Use your unique insights to create customer segments
Arrange your email lists in groupings based on shared traits
Benefit from Mailchimp's built-in marketing analytics and predictions
The other cool thing about this tool is it makes it easy to scale your audience segments as you grow. Mailchimp lets you start simply and learn as you go. Then, as you grow, you can just add to your existing customer groupings instead of creating customers lifespan new ones from scratch.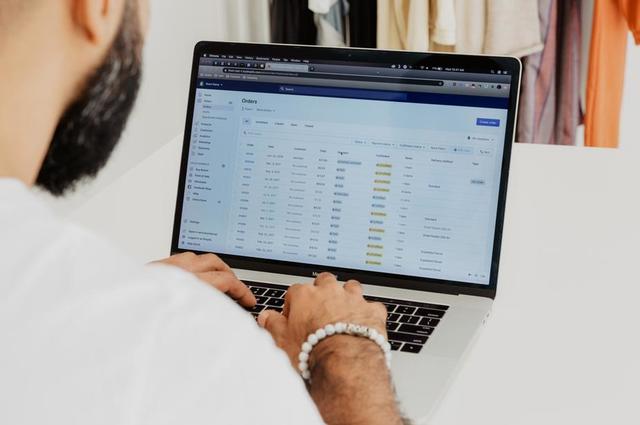 LeadLander Helps Businesses Segment Their Audiences Optimally
We saved the best for last. LeadLander is perhaps the most effective way for companies across all industries to segment their audiences and benefit from the results.
With LeadLander, you get an incredible amount of actionable insight into who's visiting your website, how they're interacting with it, and how they got to it. Our platform provides you with all of the in-depth lead information you need to create the most effective customer segments.

But don't take our word for it. You can try a free 14-day trial of LeadLander today to experience the LeadLander difference for yourself.