Updated May 25, 2022
Commissions are a huge part of the compensation plan for the average salesperson. But if you're in management, then you may be responsible for tracking and accurately paying out dozens of commissions in a single month. To do that effectively, you may need a little help. That's why many in sales management use sales tracking templates for commissions. Keep reading to learn more about why using these templates could be a smart move – and find five of our favorite sales commission tracker templates to get you started.
Why track sales commission data?
It's important to keep track of your sales commission data for a few reasons. We'll take a look at each of those in this section.
More accurate payouts
Perhaps the best reason to track your commission payouts is to increase the accuracy of those payouts by doing so. Fewer errors are likely to occur when you have a repeatable process for tracking commissions and paying them out.
Greater transparency
Your salespeople work hard to generate sales leads and close deals for you. So you want them to know you're keeping track of how much they're earning in an ongoing and accurate manner.
Sales tracking templates achieve this because you can show them to a salesperson if there's ever any doubt in their mind about their commission payout. You can even give your sales team viewing access to the commission tracking technology you use so they can keep an eye on their commissions over time.
Less work for you
It might sound like more work to track commissions with a spreadsheet, but over time, embracing this practice should decrease your workload.
That's because it typically takes longer to calculate someone's commission payout when you have to go back and tabulate all of their sales manually at the end of the month.
Additionally, you could make more mistakes if you're not tracking sales commissions as they're earned. And having to go back and fix these mistakes will eat up even more of your time.
So it's often better to spend a few minutes adding commissions to a spreadsheet every day instead of a few hours at the end of the month.
Improved insights
Lastly, you should understand your commission payouts and how they evolve when you track them. You can use the extra data you generate to learn more about your sales team's performance over time.
This gives you a better sense of whether changes need to be made to improve your bottom line.
How do sales tracking templates help?
Sales tracking templates make it easier to record and track your commission data over time by giving you a single place to do these things.
Whenever a new sale takes place, you simply go to the same tracking spreadsheet and enter the information. You won't have to go back and forth between multiple platforms just to get the data you need to make your payouts.
Instead, you'll be able to quickly take a look at your spreadsheet and make an accurate payout right away.
Templates are essentially spreadsheet files filled out with headings and formulas specifically for commission tracking. So when you use one, all you need to enter is the sales information. This saves you from manually calculating payout percentages yourself.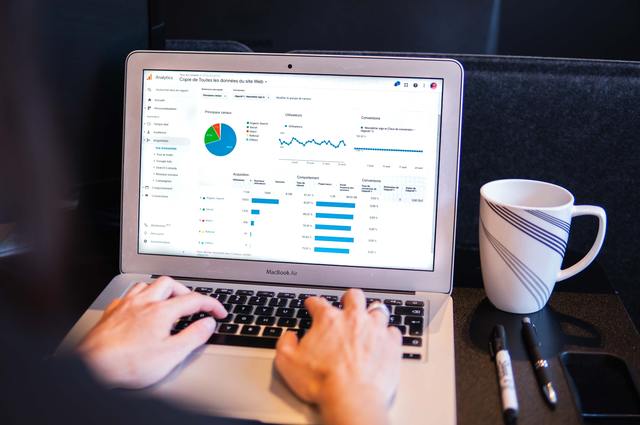 Five sales commission tracker templates to get started
Let's look at some templates to get you started. Here are five of our favorites.
Monday.com's Comprehensive Sales Tracker Template
Suppose your company pays out commission on a sliding scale or with different variable and fixed plans for other employees. In that case, you need a comprehensive sales tracker to keep your data accurate.
This comprehensive sales tracker template from Monday.com is perfect for that. It lets you use many different formulas for calculating commissions on an employee-by-employee basis. It also has helpful sections like payment dates and sent payment tracking to keep you organized.
Monday.com has also made it easy to integrate this sales commission tracker template with other technologies. You can set up payment automation, turn the sheet into a board on Monday.com, and customize how you interact with the template in other useful ways.
If you're searching for a sales commission tracker template that can do it all, this may be your best bet.
ExcelTemplates.com
Some of these templates have a lot of bells and whistles. While useful in some situations, they can also get in the way of recording your sales commissions.
If you're looking for a simple solution to track your sales commissions, this template from ExcelSpreadSheets.com could be a great option. It's easy to use because it focuses entirely on a great interface for recording sales commissions and calculating how much you owe your employees. If that's all that you're looking for, then this could be the right selection for you.
Adnia Solutions
The best things in life are rarely free, which could be true of sales commission tracking templates. This one from Adnia Solutions is one of the very best we've seen. But it carries a $60 price tag while the others on this list are free to use.
That said, $60 for a tool that can make your life significantly easier in the longterm is a small price to pay – especially since this template features an interactive and dynamic dashboard that summarizes your key metrics in an easy-to-read way.
The other cool thing about this spreadsheet is that it automatically automates tasks to increase efficiency and reduce work on your end – and it has a highly visual reporting feature.
Fixed Revenue Commission Tracking
If you only pay out one type of commission, then choosing a tracking template with more features than you need could only complicate things. That's why, if you only use fixed revenue commission tracking, this spreadsheet could be right for you. It's a straightforward spreadsheet that's built to give you an easy way to track your fixed revenue commission payouts.
Variable Revenue Commission Tracking
Similar to the last example, this spreadsheet is for variable revenue-based commission tracking instead of fixed revenue. Its low profile makes it an excellent fit for anyone searching for a simple way to keep tabs on their variable revenue commission payouts.
Do sales commission tracker templates help generate sales leads?
It's worth noting, sales commission tracker templates aren't meant to help you generate sales leads.
There are other general sales tracking templates used to generate leads that keep track of your performance in key marketing and sales areas. But commission tracking spreadsheets are only for tracking your commission payouts to sales representatives.
If you're a startup looking for more ways to record information and gain insight into your processes, check out our post on the same topic. It highlights 13 templates that are perfect for startups.
Find Out How LeadLander Can Help You Generate More Leads
Other types of tracking templates to improve your sales processes
Sales commission tracking is just one type of tracking you can implement to get more out of your sales processes. Here are five other templates to use in addition to get even more out of your sales team.
Sales lead tracking
Lead tracking is a great practice to get in the habit of doing. It helps you stay on top of the most important information you need to know to convert new leads. This includes data points like:
Name and contact information
Region and source of the lead
The estimated value of converting the lead
Your percentage chance of closing the lead
With this information, your sales team can make smarter decisions about how it allocates its time to different leads, which could increase productivity.
Sales cycle tracking
When you're managing multiple prospects, it can be tough to stay focused on where each of them is at in your sales cycle.
That's why it's also good to use sales cycle tracking sheets. These keep you informed about:
Your last point of contact with a lead
What their next step in the sales cycle is
Important information you've gleaned throughout their sales cycle up to this point
Contact information
Any other data points that will help you move the prospect closer to conversion
Sales goal tracking
Setting goals is an integral part of improvement – that's true in sales and in life. But if you're a manager or supervisor, it can be tough to stay on top of every salesperson's individual goals.
You may also want to start using sales goal tracking sheets. These help you keep track of:
What each salesperson's goals are on a daily, weekly, monthly, quarterly, or annual basis
The progress that each salesperson is making towards those goals
Customer retention tracking
Research shows that keeping an existing customer is 5-25 times more cost-effective than getting a new one. That's why customer retention tracking could be one of the most valuable types of sales tracking overall.
The specifics of this tracking sheet will vary based on what your company sells. But the general idea is to keep track of:
The number of plan cancellations you have over a set period of time
The reasons behind those cancellations
The different types of customers that are canceling their plans with you
This tracking sheet aims to make it easier for you to identify meaningful trends in your customer retention failures. That way, you can take action to resolve the issues more quickly.
Sales coaching tracking
Finally, if you've got a large sales team, it could also make sense to start using tracking sheets to stay on top of your sales coaching sessions.
These are designed to help you keep tabs on:
The skills that each salesperson is working on
How efficiently they're improving
What your next step is, as a coach, to help them get even better
Other Tips for Improving Your Sales Process
Ultimately, sales commission tracker templates are just one method for improving consistency and performance in your sales process. If you're looking for other ways to improve your sales process, you can try some of these methods instead of commission tracker templates, or use them alongside.
Create a map of your current process from start to finish
You probably have a sense of what your current sales process looks like. But it can be beneficial to map it out and onto a piece of paper. Creating a sales process map is an excellent first step in improvement because it helps you visualize and scenario-plan.
Depending on how detailed you want to get, you can even break down each major step into the minor processes. Doing this should give you a fantastic overview of your best growth opportunities.
Define the metrics that matter to you
It's essential to be clear about the specific metrics you will use to measure your success as a salesperson. Raw revenue may not always be the best metric for capturing your performance.
Instead, you may want to use one of the following metrics:
Average sales price
Average time in the sales cycle
Customer acquisition cost
Closing rate
Churn rate
It's essential to be super clear about the metrics that matter. Otherwise, it's easy to emphasize one metric over another based on personal biases, which could influence your evaluation of your performance and limit your opportunity for growth.
Leverage technology to simplify your monitoring and analyses
There's also a ton of technology out there that can help you automate your performance tracking.
For example, CRMs are good for more than just keeping all of your client data in one place. They can also help you automate your tracking of KPIs. That way, you don't have to waste time manually entering and tracking the data on your own.
Website visitor tracking software from LeadLander can help out with this. Our software gives you a ton of information about the people who visit your site and how they interact with it. It also presents that data in a straightforward dashboard.
This makes it easy to keep tabs on the online marketing data you need to become a more effective salesperson.
Look for areas of weakness and adapt
Ultimately, if you want to improve your sales processes, the most important thing you can do is keep track of your progress over time. Doing this is the only way to discover hidden weaknesses in your process.
You can do this with sales commission tracking sheets, CRMs, and other types of tech. However you do it, just make sure you look at your performance over time and assess how different processes fit into that performance.
You may even want to try out something like A/B testing for your sales processes. That way, you can figure out which strategies will be most effective in the future.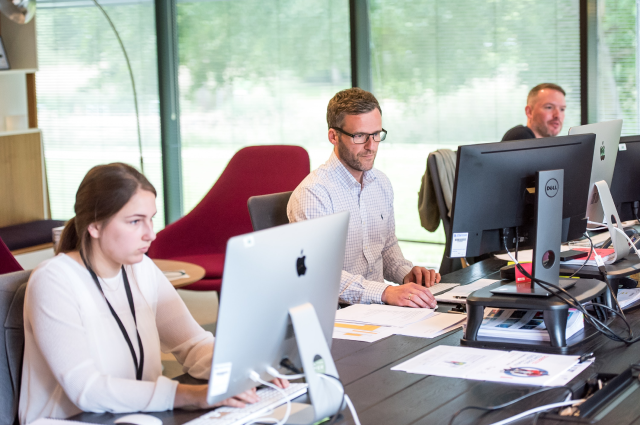 Invest in a sales commission tracker software
If you have a small business with simple commission structures, you may be able to track your data on your own with a template. In more complex sales plans, however, manual tracking will become more difficult.
Even if it's possible to manually track your data, the process will eat up a lot of your time. There's also always a chance that human error will soil your data. Other reasons you should be using commission tracking software include:
Save money: Although you have to spend money on software upfront, you'll save in the long run. Between time spent on calculating commissions, communicating with sales reps, and sales reps missing valuable sales time, you'll save countless hours with an automated alternative.
Sell more: Your software will regularly remind your team about their goals and earning potential.
Be transparent: With sales commission software, everyone is on the same page. Your sales team will see the commission they earn from each deal in real-time. Anyone can see why they make what they make on any given deal.
What to look for in a commission tracker software
If you decide a software package makes more sense for you, here are some important features to consider.
Integration into current human resources and customer relations management software. Some platforms seamlessly integrate with Quickbooks and other popular tools.
Customizable commission structure. Most business owners want flexibility in their commission structure, so they can dictate when and how often they pay the commissions, as well as how they're calculated. Your software should mold to your plan, not the other way around.
Scalability. As your business grows, you will need to add more members to your sales force, but not all software will scale with you.
Motivational visuals. A great tracking system can keep your salespeople motivated, which may result in more sales.
Visitor tracking software can help you get more out of your sales process
The right sales commission tracker template can help you unlock hidden opportunities for improvement in your sales process. But that's not the only way to get more out of your resources.
Investing in visitor tracking software gives you greater insight into who's visiting your website. It can tell you things like when a new lead interacts with you for the first time and sends you real-time alerts when a known prospect revisits your site.
Best commission tracking software of 2022
Commission tracking software automates the arduous process of calculating sales. Choose software that offers features like secure commission management, sales forecasting, and payment processing. If you want to make commission tracking easier, here are some of the best options in 2022.
Performio: This software allows businesses to drive a high-performance culture by:
Quickly and easily calculating sales commissions
Collecting data and delivering insights to help with decision-making processes
Eliminating commission errors
Building a confident sales force
QuotaPath: Say goodbye to those hours of manual data entry. QuotaPath is the right choice for rapidly scaling organizations that want to automate commission systems. It offers customizable compensation plans, real-time commission data, and more.
Spiff: Spiff connects with your current CRM systems to automate all commission processes. Spiff makes it easy with no need for custom code. It allows you to:
Have real-time visibility into every aspect of the commission process
Design motivating commission plans
Easily overwrite data so you have the space to scale
NextAgency: NextAgency is a top choice for health and life agencies, and keeps your CRM, marketing, andcommission management tools in one convenient place. Sync your emails and calendar events with the software and save valuable time with various automated workflows.
Blitz: Take a break from spreadsheets and human error. Blitz guarantees to manage your teams' efficiency levels while building trust and communication between management and salesmen. Blitz provides analytics, real-time calculation, integrations, and dynamic dashboards.
LeadLander: How would it change your business if you had a steady stream of leads to fill your sales funnel? LeadLander offers a powerful and intuitive dashboard with real-time data collection. It is the perfect tool for business owners who want to generate new leads, achieve pipeline accuracy, and sync inbound lead flow with marketing campaigns.
Unlocking this information can be useful for your sales team: They can use the data to optimize their approach and close more deals. Sign up for a risk-free trial of LeadLander today.
Related Reading
---