For B2B sales teams, LinkedIn is a pivotal platform for prospecting, lead generation and nurturing. An instrumental part of these efforts is a strong LinkedIn company page. This page serves not just as a digital footprint, but as a dynamic hub to showcase your brand's story, highlight talent, and engage with prospective clients and employees.
The thing is, a Company page shouldn't be a set-it and forget-it thing. A high-performing LinkedIn company page is only the first step — ensuring it's seen by the right audience is where search engine optimization (SEO) comes into play.
A 6-Step Process for LinkedIn SEO Optimization
Here's how to ensure your LinkedIn Company Page is prominent in relevant web searches and help support your marketing and sales teams' efforts on LinkedIn:
Step 1: Craft a Keyword-Rich Tagline
Your tagline is at the forefront of your LinkedIn presence. It's vital to make it keyword-rich so that your page appears in search results when potential clients are searching for the services or products you offer.
Get started optimizing your tagline by:
Conducting thorough keyword research specific to your industry and offerings. Tools like Ahrefs or SEMRush are useful tools to help you identify ideal target keywords.
Incorporating the primary keyword naturally into the first 156 characters of your tagline.
Making it attention-grabbing yet informative. Ensure that your tagline captures your brand value proposition.
Let's take a cybersecurity firm as an example. A strategically optimized tagline might read, "Advanced Cybersecurity Solutions to Fortify Your Digital Assets" — incorporating the target keyword "advanced cybersecurity solutions" right at the beginning.
Step 2: Create a Compelling "About" Section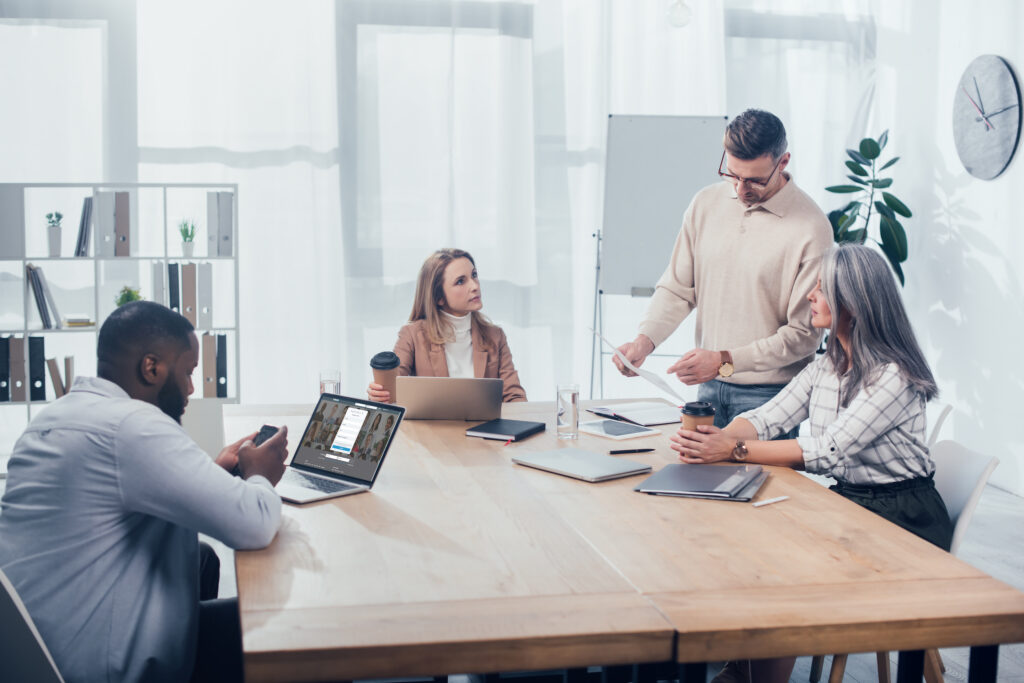 The About section is the meat of your Company page. Here, you have the space to go into more detail, telling the story of your brand and naturally incorporating relevant keywords throughout. Here are some components to consider including in your About section:
Your brand vision. Articulate the impact your company aspires to have.
Mission statement. Use action-oriented language to describe how you plan to achieve your vision.
Company values. Articulate your brand values to showcase your company culture and principles.
Brand differentiators. Clarify your brand's positioning to differentiate your company and its offerings from competitors.
Products and/or services. Provide short overviews of your main offerings using clear, searchable terms.
Here's an example of the beginning of an About section for a data analytics company:
At ABC Company, we democratize data analytics, enabling businesses of all sizes to unlock insights through our intuitive, AI-powered analytics platform.
Step 3: Complete Your LinkedIn Profile
A comprehensive profile is more likely to appear in searches across LinkedIn and Google. Make sure to complete all sections of your company page, and keep that information updated as your business evolves. LinkedIn research shows that companies with complete profiles receive 30% more views every week.
Some action steps to complete your profile include:
List all your business details, including location, industry, and company size.
Enable the Workplace module and fill out that information if you're actively recruiting employees.
Ensure every section of your LinkedIn Page is filled out, including specialties and the About section.
Regularly review your profile to update any changes in your company's information.
Step 4: Publish SEO-Friendly Long-Form Content
Publishing insightful articles on your Company page can increase your visibility both on LinkedIn and general search engines. Think of LinkedIn articles as blog articles that are simply published on the LinkedIn platform. In terms of a content strategy, we recommend taking a similar approach as the rest of your content marketing program.
Get started by:
Identifying topics of interest by researching what your target audience is searching for online.
Strategically incorporating keywords into your article, especially in the title and headers.
Writing in-depth articles that provide value and showcase your expertise.
For example, the cybersecurity firm from above might write a LinkedIn article titled "5 Emerging Cybersecurity Trends for 2024" with the focus keyword of "cybersecurity trends."
Step 5: Enhance Your Visual Branding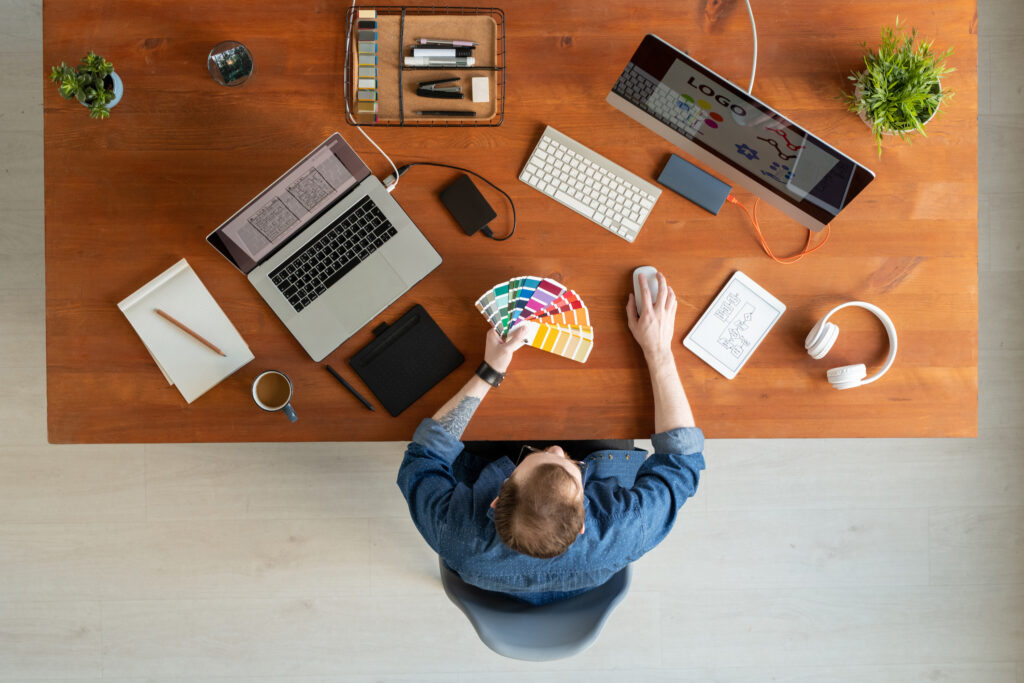 A strong visual brand on LinkedIn can significantly impact how long visitors stay on your page and whether they take the time to stick around and explore your content. Keep them interested by:
Designing a banner that communicates your brand's mission or showcases your team.
Ensuring the logo and banner reflect your current branding and are visually appealing.
Aligning the color scheme and imagery with your brand's style and values. Consistency with your branding on other channels like your website and email helps build brand recognition.
Step 6: Keep Your Page Active
Regular activity on your LinkedIn page is crucial for SEO. When your page is being updated and added to frequently, this signals to search engines that it's a current and authoritative source of information. Keep your page active by:
Developing a content calendar for your LinkedIn updates.
Sharing company news, industry insights, thought leadership articles, and other relevant content.
Engaging with your followers by responding to comments and participating in relevant conversations.
Here's a simple LinkedIn engagement strategy:
Share posts that offer quick tips, industry stats, or insights into our company culture twice weekly
Publish an informative LinkedIn article once a week
As your company page gains more followers and there's more activity on your page, you might add a third item to your strategy that involves spending 10 minutes daily engaging with followers.
Drive Results with LinkedIn SEO Optimization
By enhancing the different components of your LinkedIn company page with a strategic approach to LinkedIn SEO optimization, you'll be much more likely to appear in search results. This will go a long way toward increasing your visibility and helping drive more business opportunities. Remember that SEO isn't just a one-time effort, but rather an ongoing process that requires regular attention and updates to deliver your desired results.