Updated August 17, 2022
In our original article, we highlighted some of the best daily sales tracking templates for startups. Now we're outlining strategies you can use to get as much out of your daily sales tracking templates as possible.
To perhaps state the obvious, sales is a competitive industry. Those in the industry often need to outperform their competitors to be successful. In situations like these, it's important to take advantage of every opportunity you have to get better. Embracing this mindset is key to reaching your goals in sales.
That's what makes daily sales tracking templates such a good tool for salespeople. These spreadsheets help salespeople keep track of their daily performance and provide insight into various aspects of the sales process. Having access to this data could be just what you need to continue improving and beat out the competition.
We've put together this article to help you get started with daily sales tracking templates. Read on to see our picks for the top daily sales tracking templates of 2021.
Understanding daily sales tracking templates
A daily sales tracking template is a spreadsheet that a salesperson uses to track some aspect of their daily sales process. There are multiple types of templates, which track different aspects of the sales cycle.
Daily sales forecasting templates help salespeople forecast their future sales more accurately by updating with daily data. Daily sales goal tracking templates also help salespeople keep on pace to hit their overall goals with daily sales data.
Why they're worth using
The specific ways a sales tracking template supports a salesperson will vary based on the template's purpose. People use daily sales forecasting templates to make it easier to maintain a high-level view of future sales expectations. It can be challenging to do this without a dedicated tool, which is exactly what daily sales forecasting templates offer.
People use sales tracking spreadsheets because they help them keep tabs on how they're progressing with their sales efforts on a day-by-day basis.
Using a sales tracking template can help you accomplish these goals
Sales tracking templates are much more than a simple document you add data to. When used correctly, they can help you achieve the following key sales goals:
Identify weaknesses
Even if you strive to be 100% honest with yourself about your performance at work, it's not always easy to do. Weaknesses can fly under the radar and impact your performance without you realizing it.
Sales tracking templates can help you fix this. They give you a simple way to analyze your performance objectively.
Become a more efficient salesperson
Sometimes, being a successful salesperson is a numbers game. The more people you contact and have a conversation with, the likelier you will hit your sales goals.
But each time you contact a new person, you need to pull up information about your last conversation and figure out what needs to be said. That can be a time-consuming process when you don't have a single source of truth to pull from.
When you have a template that acts as a single source of truth, you'll waste much less of your time on administrative tasks that don't get you closer to your goal.
Meet your sales goals
No matter your sales goals, you can design a sales tracking template that helps you reach them. That's because the best way to work toward your goals is methodical. And sales tracking templates give you an easy way to create a plan you stick to.
For example, you could use your sales tracking templates to:
Reduce the number of contacts it takes to close a deal
Interact with your prospects more consistently
Improve the content of your conversations with leads
The bottom line is that you can create a sales tracking template that tracks any type of data you think is important. That makes this tool a versatile way to work toward your sales goals.
Discover the highest-performing sales staff
It's worth mentioning that sales tracking templates can be very helpful for leaders. If you're a sales leader, you want to have a clear and objective understanding of your best people. That way, you can deploy them strategically to give your company the best chances of closing the highest-value deals.
Sales tracking templates can help with this by giving you a simple way to compare the performance of every salesperson on your team in an objective manner. That'll make it much easier for you to identify top-performers and deploy them accordingly.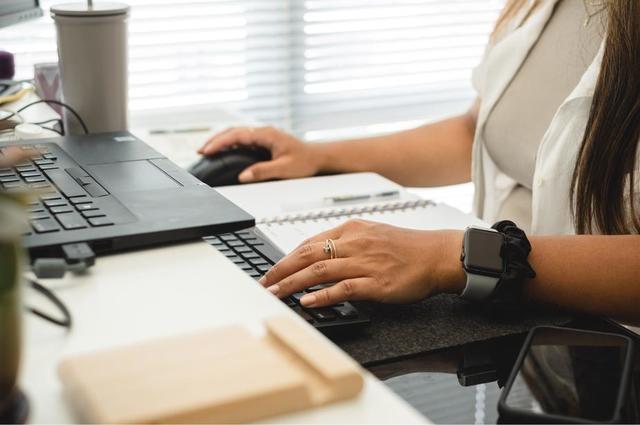 Top daily sales tracking templates of 2022
Sales Goal Tracking Template
This Sales Goal Tracking Template is the perfect way to break your sales goals down into actionable daily steps. It's an excellent fit for companies selling products rather than services.
The template will help you automatically calculate a ton of helpful information, which you can then optimize your sales approach. For example, you can use the template to forecast sales based on unit prices and track the percentage of your total sales from each product.
With this information, you can make more informed decisions about how you spend your time and energy. You can identify trends and corrections that need to take place in your sales strategy. This template is perfect for keeping multiple team members on the same page. We recommend using this tracking template both during one-on-ones and team meetings.
Sales Tracker Spreadsheet
This Sales Tracker Spreadsheet offers beneficial visualization tools that make it stand out from others. With so much data to collect and review during the sales process, including contacts, deals, and quotas, you need one place where you can see everything. This template essentially takes the data you input and displays it as a visualized graph.
You can determine which aspects of your daily sales are going well and what might need improvement. This ease of use is what makes this sales tracker spreadsheet one of our favorites.
Some things you might want to track with a sales tracker spreadsheet include:
Number of calls made
Number of emails sent
Meetings conducted
Deals closed
Projected revenue
Sales Funnel Spreadsheet
This Sales Funnel Spreadsheet helps salespeople understand what's happening in each stage of their sales funnel at any given time. It has a tracking table that breaks down the number of deals in each part of your funnel.
The spreadsheet also has some integrated graph features that provide a visual overview of your funnel, another handy feature. This sales funnel spreadsheet provides important insights about your customers' buying journey. With the right spreadsheet, you can keep a closer eye on new website visitors, channel-specific traffic, total acquisition conversions, signup ratios, customer acquisition costs, and more.
Daily Planner Template
Part of hitting your daily sales goals is setting yourself up with the right plan. That's what makes this Daily Planner Template so useful. It gives sales representatives an easy way to plan their days, so they're primed for success.
This daily planner template also includes helpful tools for management. More specifically, it provides statistical information about the performance of each salesperson. Management can use this to figure out which of their salespeople are doing well and may need additional support to meet their potential.
Keep yourself and your team productive by organizing each day and marking off items from your daily planner. By keeping your agenda manageable and prioritizing the most important goals, you'll see greater long-term success.
Sales Pipeline Template
Creating a successful sales pipeline requires daily attention. That's what makes this Sales Pipeline Template another excellent daily sales tracking template to check out.
It gives you a bird's eye view of your entire pipeline on a quarter-by-quarter basis. This makes it easier to keep track of what's coming next and maintain a high-level overview of your long-term sales. It allows you to maintain an awareness of where every lead is always so you can track them throughout the buying journey. Keep tabs on each part of the process, from generating leads to closing deals.
Sales Forecast Template
To hit your daily sales goals, you first need to set those goals and verify what they are whenever you want. This Sales Forecast Template is perfect for that.
The template helps salespeople set, track, and work toward clear goals at whatever intervals they prefer. Use this template to create a daily goal for yourself and track whether or not you hit it. If you want to project performance, budgeting, and growth, or you want to clearly see how to obtain financing and attract investors, you need a reliable sales forecast template.
But you can also use the template to create long-term goals. That's the beauty of this: it's flexible enough to be used however you need it.
SLA Calculator Template
A service-level agreement (SLA) defines the level of service expected by a customer from a supplier, or between two different departments in the same company. It determines whether or not expectations are being met with a group of valued metrics.
This free SLA calculator template can help departments like marketing and sales become aligned. When marketers and sales representatives agree on what a qualified lead is, both teams will spend their time more effectively, and more deals will close.
Sales Report Spreadsheet
A sales report spreadsheet can help you assess your team's progress and track the growth of your business. This free template will help stakeholders understand what sales are made and the revenue that is generated with each deal. This spreadsheet will help you compare projected revenue to actual revenue and make more informed business decisions.
Sales Call Planner
A sales call planner is an effective way to manage your outreach activities. In addition to planning who and when will make calls, you can also collect other data. What leads to a successful sales call? Detailed sales call planning will give your sales representatives an understanding of each client's buying motives. It helps you track connections between your sales professionals and clients to promote good customer relationships.
Sales Lead Follow-up Tracker
Similar to a sales call planner, you will need to track your follow-up plans. By organizing information about your follow-up plans, you can:
Track your communications with customers
Plan for future contacts and follow-ups
Evaluate potential sales
This free tracker template will help you remember the outcome of each call and make plans for following up with each lead. Keep the date of the first contact, business name, business category, contact name, lead scores, and status, all in one convenient place. You might also want to jot down topics you want to mention during the follow-up call based on the initial conversation.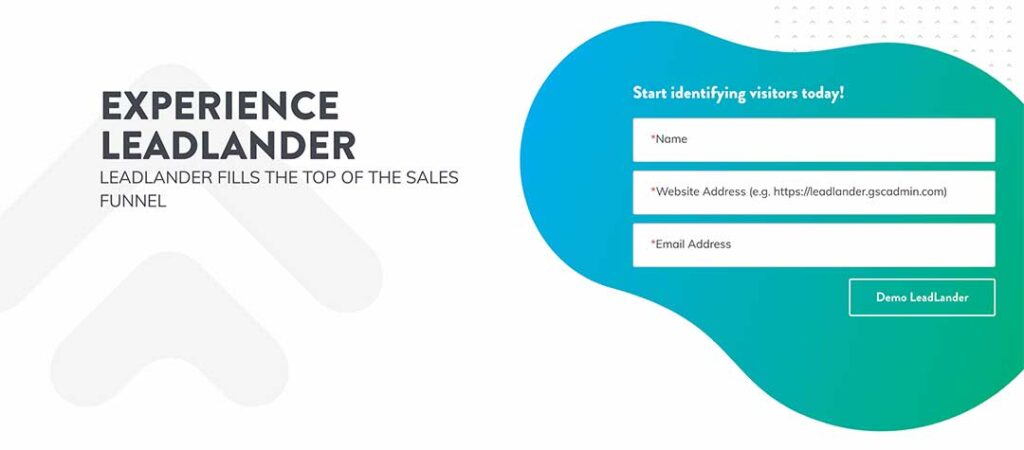 Tips for getting as much out of sales tracking templates as possible
Update daily
The most important step in getting as much out of your tracking templates as possible is to update them every day. The only way that these tools can offer you value is if you feed them daily data.
If you truly want to leverage these templates effectively to improve your sales outcomes, keep your updates consistent. If updating your templates daily becomes too time-consuming, remember that the process is still essential to your success. Consider creating a team to input and analyze data, or invest in a reliable tracking software like LeadLander to do the work for you.
Don't skimp on data
Daily sales tracking templates are only as effective as the quality of data they have to work with. That's why you must take the time to enter all of your data and make sure it's entirely accurate.
If you do this every day, your daily sales tracking templates will provide insights into your sales processes that can help you improve them.
Don't be afraid to use multiple tracking spreadsheets
As we've shown in the section above, there are tons of really impactful tracking spreadsheets available. So don't be afraid to start using more than one. That's especially true if you would like to improve or get more insight into multiple parts of your sales process. Doing so could be just what you need to start hitting your goals.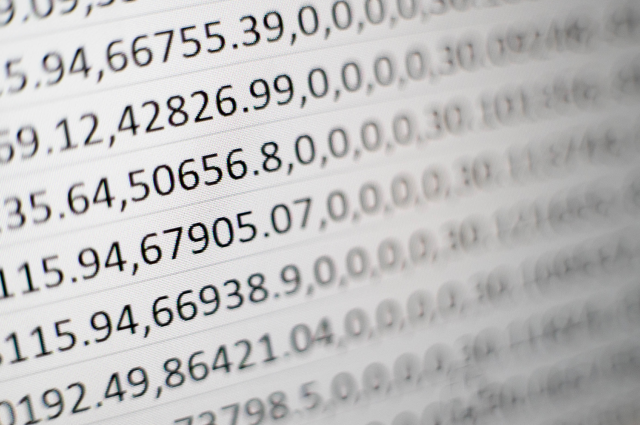 Commit to them
Daily sales tracking templates are meant to help you gather data you can learn from. The quality of the data will determine how much you're able to get out of it, and your data's quality won't be very high if you aren't consistently recording. That's why the first step to maximizing the potential of your sales tracking templates is to make sure you're recording data at a set frequency.
Take time to go back and analyze your data at set intervals
Even if you use the best data entry practices, it's not enough to record data on sales tracking templates. You'll need to analyze that data. The interval at which this makes sense will vary based on what you're hoping to get out of your tracking templates.
Maybe your goal is to improve your daily performance. If so, it would make sense for you to review your tracking templates more often than it would if your goal was to improve your monthly performance. The key here is understanding what you hope to achieve.
Know which templates are worth your time
It's also important to keep in mind that you likely won't want to use all of the templates featured on this list. Doing so would be time-consuming, and you would struggle to use all of the data you collected in practical, actionable ways.
That's why it's essential to pick and choose which sales tracking templates you use. You should only use one of these if you know that the data you collect in it will help you improve. If our basic sales templates don't work for you, you can explore more template options on Google. You might start with Monday.com or Template.net.
Compare your sales tracking templates to others
You can get even more out of these templates if you do them alongside several of your peers. Just having access to your data can help you make improvements to your sales process. But comparing your data to others will contextualize it and give you a better sense of how well you're performing.
More ways to organize big data sets
Tracking your profits and revenues can be challenging whether you run a large or small business. You can find dozens of templates online that will help you manage and maximize your data. Here are just a few templates you might consider using to amp up your organization:
Time Tracker
Time is a priceless resource. Beyond keeping your typical timesheet, consider tracking a list of milestones and events and/or daily activities to keep team members on track.
To-Do List
Imagine how your business can grow when the whole team is on the same page. Upgrade your to-do list by adding project tasks, priority levels, due dates, assignments, and status updates.
Annual Marketing Tracker
Try a 6-month or 12-month marketing plan tracker to help you track your target customer, business goals, specific strategies, and budget.
Social Media Content Tracker
Nowadays, businesses don't grow without good social media management, which is a full-time gig on its own. You can find content calendars online to help you track when, where, and what you're posting on a daily basis.
World Meeting Planner
If you regularly have Zoom or Teams meeting with people around the country or even the globe, a world meeting planner can help you convert time zones and coordinate a time for meetings without all the confusion.
Business budget tracker
You can forecast your spending and track your spending in real-time with a good business budget tracker. It can be easy to overspend with endless categories like marketing, shipping, phone lines, business licenses, inventory, etc. It's essential to keep all of your numbers in one place.
You can find any of these templates online, and most of them can be downloaded free. On the other hand, you can custom-design the trackers yourself to best suit your business.
Other tools you can use to improve your sales figures
Daily sales tracking templates are a great way to optimize your sales processes, but they're certainly not the only tool that can help you achieve your goals.
You may also want to consider investing in one of the following types of sales tools.
Customer relationship management (CRM)
If you're not already using a CRM, you should consider getting started with one. They're helpful for organizing and understanding your interactions with leads and clients.
A good CRM will automatically record every contact you have with a client. With this capability, you can zoom in on your sales tactics to figure out what's working.
Automation
It would be easier to close deals if you had all of the time in the world to devote. That's why a key part of excelling in sales is optimizing how you spend your time. This is where sales automation tools come in.
These tools save time and complete basic tasks like answering straightforward questions, sending out emails, and pre-qualifying leads.
When a salesperson uses an automation tool, they free up a sizeable portion of their schedule to focus on their most important sales tasks.
Lead handling and prospecting
Prospecting and lead handling tools can also help you improve your sales figures. These provide a better lead experience during your first interaction and determine which new prospects are worth devoting the most time to.
Live chat tools are a great example of this. These website add-ons let new prospects reach out to your sales staff directly with any questions they may have. Providing an excellent first experience to a prospect is a great way to earn their loyalty.
Analytics and reporting
If you're serious about improving your sales numbers, then you'll also want to take a look at analytics and reporting tools – they help you do more with the data you have at hand.
For example, your website visitors generate a lot of data when they visit your site. But it's time-consuming to put that data together in reports you can analyze.
Market intelligence
Investing in the right market intelligence tool could also be a smart move. These essentially take what you know about a prospect and use that information to determine if they're a qualified buyer.
A market intelligence tool can help you save time by directing you away from leads you aren't likely to convert.
Sales productivity
If you're trying to increase productivity with sales tracker templates, consider a sales productivity tool. There's a huge variety of productivity tools out there with different features like:
Lead generation
Automatic sales calls
Meeting scheduling
Proposal creation
Pipeline reports
Salespeople invest a lot of their time in these repetitive tasks when they should be spending more time talking to prospects. By automating some of that manual busy work, your salespeople can become more productive.
Sales acceleration
A sales acceleration tool can go hand-in-hand with sales productivity. This type of software includes anything that facilitates sales outreach, including coaching tools, predictive analytics, outbound sales dialing, and email tracking.
Paperless paperwork
If you really want to organize your business, consider using an eSign tool like Hellosign, DocuSign, or Adobe Acrobat Pro. Now you can finalize deals and contracts in seconds without scheduling an in-person meeting. Many tools will also collect and track all of your documents so they are in one accessible place.
Not only can you sign legally binding documents with a tap and swipe, but you can also take advantage of other features like:
Reusable templates
Payment collection
PDF editing
Pre-built integrations
Flexible routing
Customer success software
You can use customer success software to ensure your buyers are getting the experience they expected with your products or services. Customer success software is a way to build relationships and improve the customer experience.
This type of software can analyze a customer's behavior to determine their overall satisfaction. Other features include:
Customer profile building
Customer feedback collection
Automated customer engagement
Future customer growth prediction
Identification of red flags throughout the sales cycle
To make things easier, most customer success tools will integrate with your existing CRM and social media management tools. If you're interested in improving customer retention, check out ChurnZero, Totango, or GainSight.
Getting your team on board with daily sales tracking
If you're a sales manager, then encouraging your team to use daily sales tracking sheets may improve their performance. But that can sound like a lot of work to salespeople who are already busy. And you may encounter some pushback.
With that in mind, here are a few strategies you can use to get your team on board so you can unlock its full potential.
Explain the benefits clearly
First, people are much likelier to do something when they know its reasoning. That's why it's a good idea to begin by clearly explaining the benefits of sales tracking templates to your team.
To recap, those include:
Helping to identify opportunities for improvement
Enabling a more accurate visualization of the future
Make it more likely to hit their sales goals
Become more effective overall as a salesperson
A good starting point is to craft an email that you will send to your salespeople that covers all this. You don't have to be super in-depth in this initial communication. But it's good to mention every potential benefit at least once so your team knows why you will be pushing them to begin using these.
Connect improved performance to their paychecks
It's not difficult to make the case that daily sales tracking can help a salesperson become more effective. It makes it easier for them to identify strong or negative trends to build around or adjust from.
But what's not as obvious is that this will also impact your salespeople's paychecks. Sales tracking templates help salespeople perform better. And when they perform better, they earn a higher commission.
It should be a lot easier for you to convince your team to be diligent about daily sales tracking after making this point.
Offer incentives
You may even want to go beyond the first point to offer explicit incentives for salespeople who are consistent about sales tracking daily.
These can include things like:
Extra paid time off
Bonuses
Special privileges at work (such as reserved parking)
You don't necessarily need to keep these running forever, though. They can be a useful push when you're first making your team transition to daily sales tracking. Then, once your team gets used to it, you won't have to push as hard to convince them to keep going.
Listen to feedback
Your salespeople are the ones who are going to be using whatever daily sales tracking templates you've selected. Ensuring they're comfortable with those tracking sheets should be a top priority.
The best way to do that is by allowing your team to give you feedback and responding to it when you identify trends. It'll be hard for your team to continue complaining about using these sheets if you can do that consistently.
LeadLander makes sales easier
Daily sales tracking templates exist to make the sales process easier. But they aren't the only option to keep you and your team on track. Utilizing website tracking software like LeadLander can help you meet your sales goals faster.
Our platform provides a wealth of information about who's visiting your website. With LeadLander, you can discover new prospects, validate interest from existing ones, and learn which parts of your website your target audience cares the most about, among many other things.

You can sign up for a free 14-day trial of LeadLander today to get started.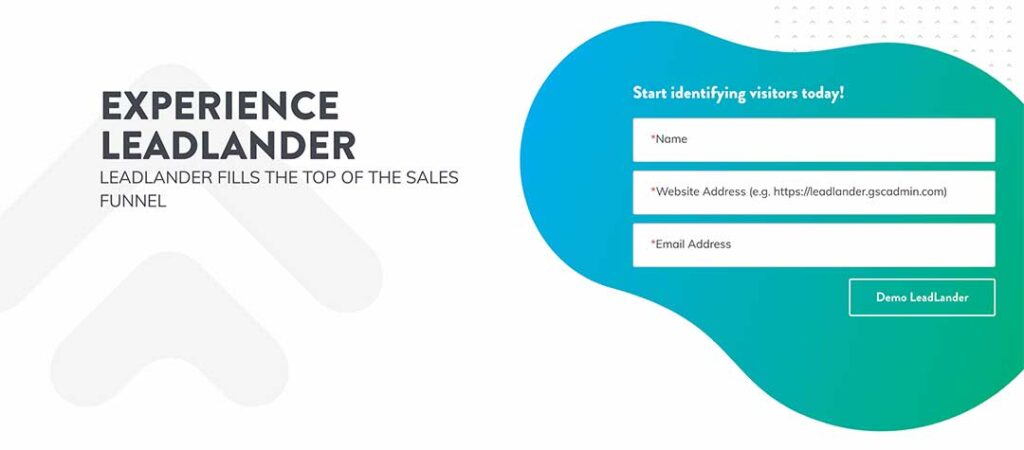 Related Reading
---