Updated October 8, 2021
In our original article, we highlighted some of the best daily sales tracking templates for startups. Now we're outlining strategies you can use to get as much out of your daily sales tracking templates as possible.
To perhaps state the obvious, sales is a competitive industry. Those in the industry often need to outperform their competitors to be successful. In situations like these, it's important to take advantage of every opportunity you have to get better. Embracing this mindset is key to reaching your goals in sales.
That's what makes daily sales tracking templates such a good tool for salespeople. These spreadsheets help salespeople keep track of their daily performance and provide insight into various aspects of the sales process. Having access to this data could be just what you need to continue improving and beat out the competition.
We've put together this article to help you get started with daily sales tracking templates. Read on to see our picks for the top daily sales tracking templates of 2021.
Understanding daily sales tracking templates
A daily sales tracking template is a spreadsheet that a salesperson uses to track some aspect of their daily sales process. There are multiple types of templates, which track different aspects of the sales cycle.
Daily sales forecasting templates help salespeople forecast their future sales more accurately by updating with daily data. Daily sales goal tracking templates also help salespeople keep on pace to hit their overall goals with daily sales data.
Why they're worth using
The specific ways a sales tracking template supports a salesperson will vary based on the template's purpose. People use daily sales forecasting templates to make it easier to maintain a high-level view of future sales expectations. It can be challenging to do this without a dedicated tool, which is exactly what daily sales forecasting templates offer.
People use sales tracking spreadsheets because they help them keep tabs on how they're progressing with their sales efforts on a day-by-day basis.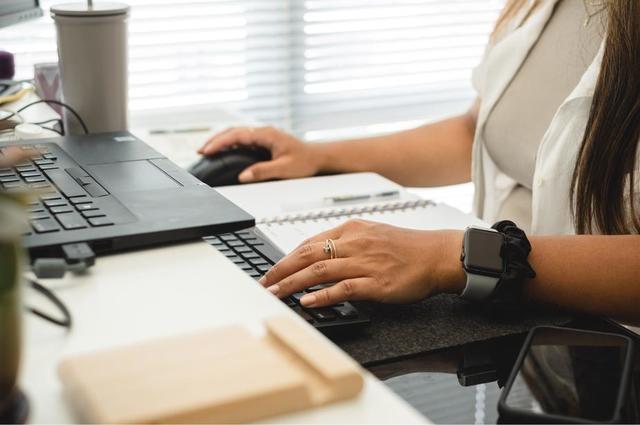 Top daily sales tracking templates of 2021
Sales Goal Tracking Template
This Sales Goal Tracking Template is the perfect way to break your sales goals down into actionable daily steps. It's an excellent fit for companies selling products rather than services.
The template will help you automatically calculate a ton of helpful information, which you can then optimize your sales approach. For example, you can use the template to forecast sales based on unit prices and track the percentage of your total sales from each product.
With this information, you can make more informed decisions about how you spend your time and energy.
Sales Tracker Spreadsheet
This Sales Tracker Spreadsheet offers beneficial visualization tools that make it stand out from others. It essentially takes the data you input and displays it as a visualized graph.
You can determine which aspects of your daily sales are going well and what might need improvement. This ease of use is what makes this sales tracker spreadsheet one of our favorite.
Sales Funnel Spreadsheet
This Sales Funnel Spreadsheet helps salespeople understand what's happening in each stage of their sales funnel at any given time. It has a tracking table that breaks down the number of deals in each part of your funnel.
The spreadsheet also has some integrated graph features that provide a visual overview of your funnel, another handy feature.
Daily Planner Template
Part of hitting your daily sales goals is setting yourself up with the right plan. That's what makes this Daily Planner Template so useful. It gives sales representatives an easy way to plan their days, so they're primed for success.
This daily planner template also includes helpful tools for management. More specifically, it provides statistical information about the performance of each salesperson. Management can use this to figure out which of their salespeople are doing well and may need additional support to meet their potential.
Sales Pipeline Template
Creating a successful sales pipeline requires daily attention. That's what makes this Sales Pipeline Template other excellent daily sales tracking template to check out.
It gives you a bird's eye view of your entire pipeline on a quarter-by-quarter basis. This makes it easier to keep track of what's coming next and maintain a high-level overview of your long-term sales.
Sales Forecast Template
To hit your daily sales goals, you first need to set those goals and verify what they are whenever you want. This Sales Forecast Template is perfect for that.
The template helps salespeople set, track, and work toward clear goals at whatever intervals they prefer. Use this template to create a daily goal for yourself and track whether or not you hit it.
But you can also use the template to create long-term goals. That's the beauty of this: it's flexible enough to be used however you need it.
Tips for getting as much out of sales tracking templates as possible
Update daily
The most important step in getting as much out of your tracking templates as possible is to update them every day. The only way that these tools can offer you value is if you feed them daily data.
If you truly want to leverage these templates effectively to improve your sales outcomes, keep your updates consistent.
Don't skimp on data
Daily sales tracking templates are only as effective as the quality of data they have to work with. That's why you must take the time to enter all of your data and make sure it's entirely accurate.
If you do this every day, your daily sales tracking templates will provide insights into your sales processes that can help you improve them.
Don't be afraid to use multiple tracking spreadsheets
As we've shown in the section above, there are tons of really impactful tracking spreadsheets available. So don't be afraid to start using more than one. That's especially true if you would like to improve or get more insight into multiple parts of your sales process. Doing so could be just what you need to start hitting your goals.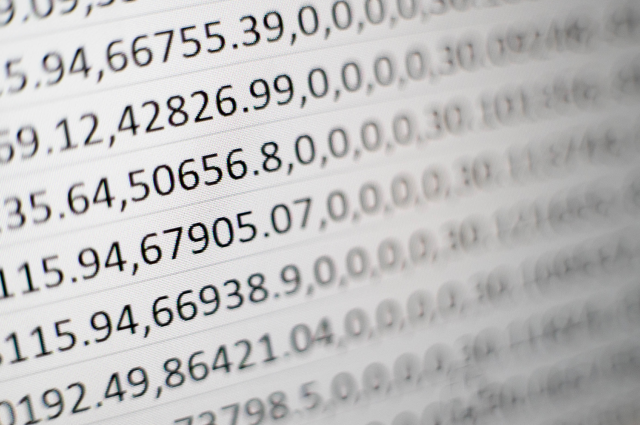 Commit to them
Daily sales tracking templates are meant to help you gather data you can learn from. The quality of the data will determine how much you're able to get out of it, and your data's quality won't be very high if you aren't consistently recording. That's why the first step to maximizing the potential of your sales tracking templates is to make sure you're recording data at a set frequency.
Take time to go back and analyze your data at set intervals
Even if you use the best data entry practices, it's not enough to record data on sales tracking templates. You'll need to analyze that data. The interval at which this makes sense will vary based on what you're hoping to get out of your tracking templates.
Maybe your goal is to improve your daily performance. If so, it would make sense for you to review your tracking templates more often than it would if your goal was to improve your monthly performance. The key here is understanding what you hope to achieve.
Know which templates are worth your time
It's also important to keep in mind that you likely won't want to use all of the templates featured on this list. Doing so would be time-consuming, and you would struggle to use all of the data you collected in practical, actionable ways.
That's why it's essential to pick and choose which sales tracking templates you use. You should only use one of these if you know that the data you collect in it will help you improve.
Compare your sales tracking templates to others
You can get even more out of these templates if you do them alongside several of your peers. Just having access to your data can help you make improvements to your sales process. But comparing your data to others will contextualize it and give you a better sense of how well you're performing.
LeadLander makes sales easier
Daily sales tracking templates exist to make the sales process easier. But they aren't the only option to keep you and your team on track. Utilizing website tracking software like LeadLander can help you meet your sales goals faster.
Our platform provides a wealth of information about who's visiting your website. With LeadLander, you can discover new prospects, validate interest from existing ones, and learn which parts of your website your target audience cares the most about, among many other things.

You can sign up for a free 14-day trial of LeadLander today to get started.
Related Reading
---