Updated May 3, 2022
The benefits of working in sales are numerous. Those in the field develop skills that employers find extremely valuable – and let's be honest, sales consultants tend to earn a good living. But if you're interested in transitioning into a sales career, you need to make sure you approach the change in the correct way if you want to optimize your chances of success. Planning on making the move? Consult our 20 practical tips for a sales career and how to make the jump as smooth as possible.
Should you consider a sales career in 2022?
Sometimes salespeople get a bad rap, but sales careers have improved in recent years. Between Google search and live chatbots, people are doing their research before selecting a product or service. Today, when individuals reach out to sales reps, they are seeking expertise, and are often close to making a purchase already. In 2022, sales reps are first and foremost advisors, especially in the B2B space.
Here are a few more reasons why you might consider transitioning to a sales career in 2022.
Greater independence. Many sales jobs offer a flexible schedule, as long as you're making sales, you can work anytime you like. If you're an intrinsically motivated person, you might enjoy setting your own schedule. You may be able to travel more and lead a more active social life.
More opportunities. We've had a few economic scares recently, and sales is an avenue with some security. There are so many sales opportunities out there that you can always find a new position (if you're good at what you do). Sales can also be a stepping stone into other careers, because salespeople master various in-demand skills like social and communication skills.
More power over income. Many sales careers offer unlimited commissions, and others still offer a very high-income potential. Sales is one of the few careers where the amount you make is linked to how well you perform. If you want that kind of control (as well as the cash and prizes that come with it), sales may be a good fit for you.
You'll acquire new skills, insights and connections through sales, so whether it's your lifetime calling or a stepping stone, transitioning to sales can be an intelligent move.
20 tips for transitioning into a sales career
Start building your network now
Networking is an important part of sales. The bigger your network is, the greater your opportunity to receive referrals, build a positive reputation for yourself, and discover new leads.
That's why, if you're serious about a career change to sales, there's no time like the present to start building your network. Getting started can be as easy as making more of an effort to communicate with other professionals in your industry and adjacent ones.
Get started with in-person networking by asking the people in your circle for introductions. Most importantly, get yourself out there. Attend networking events with different chambers of commerce, industry-specific associations, and local chapters of industry associations. Don't forget about:
Professional conferences
Training events
Job fairs
Public speaking events
Alumni events
Charity events
Volunteer opportunities
Cultural or community events
While in-person networking is usually best, there are also plenty of virtual networking events nowadays, so networking is easier than ever. To find in-person or virtual opportunities, here's what we recommend:
Ask alumni or affinity organizations
Join pertinent Facebook, LinkedIn, and Slack groups
Create your own event!
Assess your strengths and weaknesses
Great salespeople aren't born overnight. You may already have some of the traits of an excellent salesperson. But you will likely also have some weaknesses that you need to address as you grow.
The first step in doing this is figuring out what your strengths and weaknesses are. Once you identify your weaknesses, you can begin focusing on improving them.
The Harvard Business Review has an excellent guide for assessing your strengths, which you can find here. You can also ask trusted mentors, friends, family members, or previous employers if they wouldn't mind pointing you in the right direction. Once you are familiar with your own strengths and weaknesses, you'll be able to proceed to the following steps.
Choose the right training program
If you've never worked in sales before, then there's a good chance that you'll want to complete some type of training before getting started. Just keep in mind, not all forms of sales training are the same.
Each training program will have its own unique focus, which may or may not be applicable to the type of sales you want to do. That's why it's important to take your time reviewing your training options before committing.
HubSpot created a great list of sales training courses from "Introduction to Sales" to "Strategic Social Selling." They have both virtual and in-person options, so you can find a good fit for you. Alternatively, university education courses are always reliable; even if you don't want to attend locally, online university courses are also available through schools like Southern New Hampshire University or University of Phoenix.
Research to master your niche
Researching the niche you're going to operate in is essential before transitioning into a sales career. You need to be an expert on the industry and have a keen understanding of the types of things your target audience cares about.
You may already have this understanding if you want to work sales in an industry you're already a part of. But if you don't, make sure that you give yourself enough time to master your niche.
What if you still need to find your niche? First, make a list of your 10 top interests and passions. You'll perform much better if you relate to the product or service you're selling. Next, we recommend finding out which of those passions you're most equipped to sell for. You can do this by:
Having conversations with people in your target market and see if you can answer their questions
Do your research online to find common pain points and questions to test your knowledge on the subject
Work on your relationship-building skills
In many ways, sales is really about building and maintaining relationships. Although an actual sale involves your business selling something to their business, that doesn't happen unless you have a workable relationship with the buyer.
So make sure to spend some time working on your relationship-building skills as well. If you have any friends who are in sales, consider asking them what they do to create strong relationships with their buyers.
Study popular sales techniques
Every salesperson has their unique way of closing deals. But before you can customize your own strategy, you need to understand what works and why. That means studying popular sales techniques and trying them out.
The more you try, the more you'll understand what works for you and what doesn't. Then you can come up with a strategy that optimizes your sales process.
Shadow an experienced salesperson in your desired role
It's one thing to learn about sales through books, videos, and articles. But it's another thing altogether to see a salesperson work in real-time.
If you're serious about improving your sales skills, then it could be beneficial to shadow someone who is an expert in your desired field. Doing so could help you learn practical tips and tricks to knock your next sales assignment out of the park.
Rebuild your resume
If you've never previously worked in sales, you may worry your resume will fall flat when you apply for sales positions. However, it's very likely that the work you've done in the past has helped you develop skills that will be highly relevant in your sales job.
More specifically, try reframing your descriptions of previous roles to focus on how they prepared you for what you want to do as a salesperson. Hubspot's published a helpful list on some of the most common sales job interview questions and how to best respond.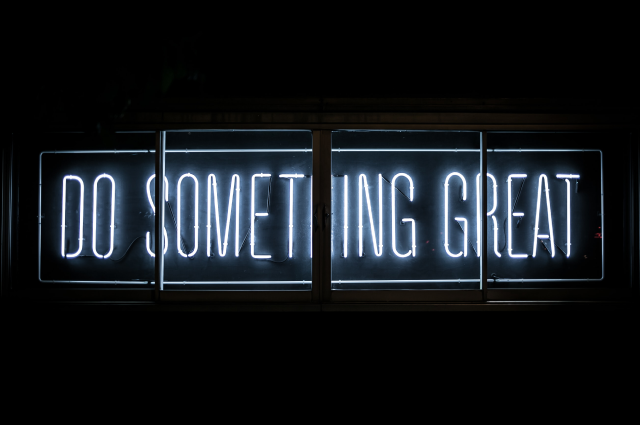 Outline your goals
Once you get into your new sales position, you may not have the time that you do now to assess where you hope to go in the industry. That's why it's a good move to outline your goals for your career change now. Think about what you hope to achieve by the time you retire and list each of those objectives in a clear, concise way.
Create a step-by-step plan for your goals
Now that you know what your goals are, it's time to create a step-by-step plan for reaching them. Try to parcel each goal out in a series of realistic steps. That way, you can take things one step at a time and still know that you're making progress toward your goals.
Understand the value of resources
Salespeople use a ton of different resources to convince prospects to buy from them. These include things like webinars, infographics, studies, social media posts, and more.
Resources help salespeople close deals by providing prospects with the information they need to make a buying decision. Resources also help salespeople build stronger relationships with their clients. So make sure you understand how to use these properly before transitioning into a sales position.
Approach the right supervisor with your career change request
Depending on the type of company you already work for, you may be able to make an internal move into a sales career. If that's something you're interested in doing, it's important to think carefully about which supervisor you speak with.
Some supervisors will be supportive and give you opportunities that help you prepare for the change. Others will dismiss your requests and leave you to fend for yourself. So make sure that you're approaching the right person in management with your career transition request to ensure you get as much support as possible.
Start building an online presence
Today, the vast majority of the sales process usually takes place online. That's why it's imperative for salespeople to establish online brands for themselves. Doing so can be as easy as being more diligent about posting, particularly on LinkedIn – especially if you have thoughts to offer on the sales industry.
Whatever you do, just make sure that you're putting yourself out there online so that buyers in your industry can start getting familiar with you. And perhaps most importantly…be yourself and be authentic.
Practice pitching
Pitching can be a really difficult thing to do if you're not seasoned. Take some time to practice pitching now while you don't have a stake in the outcome.
Trusted friends and colleagues will often be willing to listen to your practice pitch, but you can also just do these in front of the mirror. Give yourself some repetitions so you can get into a flow when the time comes to make your real pitches.
Develop strategies for dealing with rejection
Rejection is, unfortunately, a very big part of sales. If you want to transition into this industry, you'll need to be prepared to face rejection and move on without allowing it to derail you.
This is a purely mental game. Simply being conscious about reminding yourself that rejection is a normal part of the sales process can be enough to keep your spirits upbeat.
Learn how to successfully deal with rejection now, and you'll be well-positioned to succeed as a salesperson once you make the transition.
Start a blog
Part of getting established as a salesperson is creating a brand for yourself. You want your target audience to get familiar with your name and develop a baseline trust level. Starting a blog could be just what you need to achieve that.
Your target audience will read your blog if it covers important topics to its members. And then the next time you reach out to a lead, they may already recognize you from that interesting blog post they read.
This can be a great way to stand out from other salespeople because it establishes you as someone who can provide value for your prospects right away.
Schedule your time
Sales is a demanding job that will require attention to many different things over an average day, week, and month. You need to manage your time effectively if you want to make more efficient progress towards your goals in this industry.
That's why it's also a good idea to create a detailed schedule for yourself. Set aside dedicated time blocks for tasks like reading and responding to emails, which can eat up large portions of your day if you're not careful.
Work on your communication skills
If you could point to a single skill that matters most for a salesperson, communication would likely be. The best salespeople can communicate effectively with many different personality types.
Even if you already think that you're a strong communicator, it doesn't hurt to brush up your skills, emphasizing how they relate to your sales process. Reading sales books, such as How to Win Friends and Influence People by Dale Carnegie, can help.
Focus on helping customers, not selling to them
New salespeople, rightfully, spend a lot of time focusing on how to turn their interactions with prospects into sales. It's good to have that goal. But leading your conversations in the direction of attempting to make a sale every time isn't a good way to build relationships.
Ultimately, you need to build relationships to have a lasting career in sales. And one of the best ways to do that is by focusing your energy on helping prospects instead of selling to them.
Practice the art of the follow-up
Another important part of sales is following up with prospects who don't respond to your sales efforts right away. Statistics show that 44% of salespeople give up after one follow-up attempt. That means you could be close to above-average in your new sales role immediately just by not giving up so soon.
When following up with a lead, keep the conversation going. You need to get them engaging with you again before you can sell them something. Do that by asking the right questions, checking in, and providing value in the form of things like blog posts and case studies.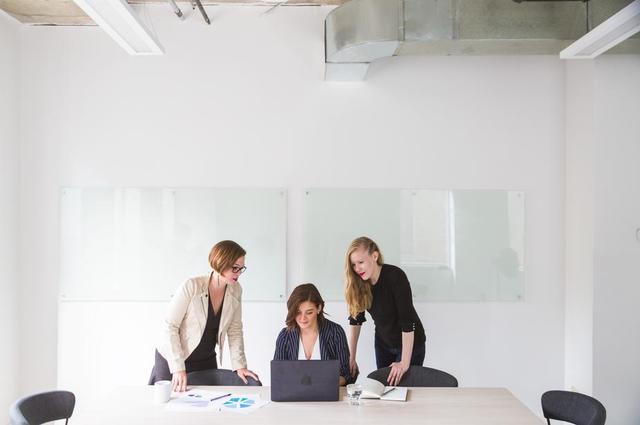 Transitioning to a Sales Career in 2022 – with No Experience
With a significant number of businesses diverting towards ecommerce, is it even possible to transition to a sales career without significant sales experience? Here are a few tips for starting your sales career in 2021 or 2022, especially if you have limited or no experience.
Demonstrate your initiative and commitment. You can show potential employers that you are committed to a new sales career by enrolling in and completing online sales courses. Sites like masterclass.com and coursera.org have high-quality courses, and will give you something to show that you take initiative to become better even when nobody is pushing you.
Be open to humility and working hard. You want to secure the best position possible, but in today's era of freelancers and online hiring, competition can be stiff. You might have to swallow your pride and take a lower starting position than you envisioned, but every opportunity is an opportunity to prove your sales skills and work ethic. Build upon your experience and make connections so that you can secure promotions or better positions in the future.
Update your social media. As we often mention, a LinkedIn presence is essential, especially in today's career landscape. It's time to take your social media presence to the next level by composing a thoughtful profile and adding relevant posts. Make sure you have a professional profile photo, and that you share your accomplishments and skills on the platform. It can be helpful to have credible friends tagging you and commenting on your posts.
Use all of your resources. In today's day and age, you can look for sales jobs on Indeed, SalesJobs, Rainmakers, SalesTrax, and other sales opportunity sites.
Be the best version of yourself. Our final tip for transitioning to sales in 2022 is as old as time – have a great personality. Brush up on your active listening skills, practice a positive attitude, and make steps to be someone that people love to be around. You might start reading human psych literature, or you might ask family and friends about the strengths and weaknesses of your personality. Whatever you do, remember – people hire people they want to work with, and that get along with other people, especially in sales.
The Best Tools For Transitioning Into A Sales Career
Transitioning into a new sales career isn't easy. But you don't have to go through it alone. By leveraging the right technology, you can expect an easier transition.
With that in mind, here are four types of tools that every new salesperson should familiarize themselves with.
CRM
Customer relationship management (CRM) software makes it easier to manage relationships with your customers. Maintaining positive relationships with existing clients is perhaps the most crucial step in keeping their business.
With the right CRM, it becomes easier to stay on top of where you're at with every client you have. You can even use this technology to automate some messaging when prospects or clients hit certain milestones. This takes some work off your plate and gives you more time to prove your worth.
Sales Intelligence
Sales intelligence software can also be really useful for a new salesperson. It tells you who you should be talking to, when, and what you should say.
Historically, experienced salespeople relied on their intuition to guide them in these areas. But a new salesperson won't have time to develop this intuition in the early days of their job.
With this software, you leverage the power of data analysis to conduct your sales business in optimal ways.
Sales Acceleration
As a salesperson, you only have a certain number of hours in the day to interact with clients and prospects. The key to success in this role is getting as much out of those hours as possible.
Sales acceleration software helps you discover strategies for speeding up the sales process and sales cycle. It should help you get more out of a workday and allow you more time to interact with new prospects. That could help you improve your closing rate.
Website Tracking Software
To be a successful salesperson, you need deep insight into your customers and what they care about. But it's tough to develop that knowledge as a newcomer to this industry.
That's why website tracking software is so valuable. It doesn't just tell you which customers and prospects are visiting your website, but it shows you the type of content they're looking at while on it.
You can use this information in your marketing and sales calls to frame how you describe your product to prospects and clients. You can always be sure that you're highlighting the specific benefits you know they care about.
Try LeadLander Today
Should you transition to a sales career in 2022?
Making the jump from your current position to a sales job can be tough enough on its own. But it can also be a challenge to figure out if a career in sales is right for you.
If you're still trying to make this decision, read on. We're covering four things that you can think about to determine if you should transition into a sales career in 2022.
Think about what you enjoyed most about your previous jobs
Consider what made you happy in previous positions. Do you enjoy forming relationships and teaching people about the benefits of products? If so, sales could be perfect for you.
Alternatively, maybe you get joy out of working out challenging problems on your own, and you're not keen on servicing others.
The bottom line is that if what you've enjoyed about work in the past is something that you would get to do a lot of in sales, then the chances are sales might be a good fit for you.
Take a personality test
These are great for zeroing in on what makes you tick. There are also lots of good online career aptitude tests and you can see what you're naturally good at and what would come in handy as a salesperson.
Know what skillsets excel in sales
While it's always good to learn new skills, you want to have at least some of the skills that a salesperson needs before you make this career switch. Here are some of the most important skills to have in sales:
Storytelling
Persuasion
Verbal communication
Relationship building
Extroversion
Self-motivation
If you already possess a lot of these skills, great! There's a good chance you'll hit the ground running as a salesperson. If you don't, you may want to spend some time developing them before jumping into this career.
Try it out
There are lots of different thought exercises and tests you can do to predict whether or not you'll enjoy sales. But the only real way to verify whether sales is for you is to try it out. There are ways to do this without committing to a career change upfront. You could talk to a supervisor at your current job about your interest in sales and ask about opportunities to explore. Or, you could shadow another colleague in the sales department or in a different company.
Terms every new salesperson should know
Sales is an industry with many terms you won't encounter elsewhere. Here are five that you should familiarize yourself with before transitioning into a sales career.
Lifetime customer value
Lifetime value is a measurement of how much you can expect to earn from customers throughout your entire relationship. The formula for calculating this is straightforward:
Annual revenue from customer x customer relationship in years
This measurement is super important for determining what you'll do as a salesperson. With it, you can figure out the amount of time and money you can invest in pursuing a lead while remaining profitable.
Customer relationship management (CRM)
Customer relationship management is another major point of emphasis for most salespeople. It's just another way of managing your relationships with clients. But it's a phrase used so often you should know what it means.
This acronym also refers to CRM tools, which is software that helps you manage relationships with clients through automation.
BANT
BANT is a popular sales framework that IBM created. It helps salespeople figure out how likely a lead is to become a customer.
To do that, BANT looks at four factors:
Budget
Authority
Need
Timeline
Each of these components plays a crucial role in determining how likely someone is to buy from your business. So if you understand BANT well, you should also have a good idea of how much time to spend pursuing different leads.
Lead scoring
Lead scoring is another primary tool you'll use quite often as a salesperson. It's the idea of assigning every lead you're working with a score based on how ready they are to be converted into paying customers.
There are tons of different ways to score leads. Companies use demographic information, online browsing data, psychographic profiles, number of previous interactions, BANT factors, etc.
However, when you score leads, you'll likely use at least one of these strategies as a salesperson. That's why it's a good idea to develop a solid understanding of the following:
Sales pipeline
A sales pipeline helps companies and salespeople visualize the process of converting a new client.
Your first goal is to get a new lead into your sales pipeline. Then, you gradually push them to each successive pipeline stage until the lead becomes a paying client.
Sales pipelines generally include 4-6 stages, which cover:
Initial contact
Lead scoring and qualification
Meeting with the lead
Negotiating with the lead
Closing the deal
But there are many ways to customize your sales pipeline, so you may or may not use all of these stages.
Becoming a sales manager
Even if you decide to become a salesperson now, that may not be your ultimate goal. You may, eventually, want to find a job as a sales manager – especially since these professionals tend to earn much more than the average salesperson.
If this is your ultimate career goal, then it can help to begin your sales career with an understanding of what it takes to go from seller to leader. Here's what you should be thinking about as you get started with your sales job.
Take on more responsibility
Sales managers stand out from the rest of the sales team. One of the best ways to make yourself stand out is to assume more responsibility. This can be especially effective when you take on administrative tasks that other people on the team are reluctant to do.
Sales managers tend to handle a lot of administrative tasks, so you'll get practice while also making yourself stand out as a hard worker.
Build a reputation as a team player
Sales managers also need to have strong communication skills and be capable of working well within a team environment. You can start building your reputation as a team player the moment that you get hired for your first sales job. That way, leaders will already have that impression of you when they consider you for a sales management position.
Analyze current leaders
Every company values something a little different in their sales managers. That's why it's also a smart decision to begin looking at what the current leaders of your sales team do on a day-to-day basis. This will help you identify their most valuable traits and begin adopting those as you work to achieve your ultimate career goal.
Don't stop networking
Getting hired as a sales manager is all about convincing the right people that you're the person for the job. You may be able to do that during the hiring process itself. But your time for it will be limited.
Networking gives you the opportunity to establish relationships and show your value before your company even considers hiring a new sales manager. That way, when the time comes, you'll already have the relationships in place that you need to give yourself the best chance of getting the job.
Ask for the job
Finally, once you've spent some time working as a salesperson and a new sales management position opens up, don't be afraid to ask for the job. The only way to get what you want is to make it clear that you want it.
You may even want to begin the process by announcing your intentions to a senior leader before a sales management position even opens up. That way, the person knows your intentions and will think about you the next time an opportunity arises.
When you ask about sales management opportunities early, the people who hire for them within your company may also give you some things that you can work on to become qualified for these jobs. That way, you've already fixed your weaknesses before the hiring process begins.
Get more out of your sales process with LeadLander
Salespeople use all sorts of different software to make the sales process easier – consider LeadLander your secret weapon to success.
LeadLander specializes in industry-leading website visitor tracking software. It gives you an edge with valuable information about who's visiting your company's website and what they're doing while on it.
With LeadLander, you can:
Discover new leads
Validate interest from existing ones
Receive real-time alerts when prospects return to your website
Learn which parts of your product a lead cares most about
Use all of the above to improve your sales career opportunities
You can sign up for a free 14-day trial of LeadLander today to experience the value yourself.
Related Reading
---