The benefits of working in sales are numerous. Those in the field develop skills that employers find extremely valuable – and let's be honest, sales consultants tend to earn a good living. But if you're interested in transitioning into a sales career, you need to make sure you approach the change in the correct way if you want to optimize your chances of success. Planning on making the move? Consult our 15 practical tips for a sales career and how to make the jump as smooth as possible.
15 tips for transitioning into a sales career
Start building your network now
Networking is an important part of sales. The bigger your network is, the greater your opportunity to receive referrals, build a positive reputation for yourself, and discover new leads.
That's why, if you're serious about a career change to sales, there's no time like the present to start building your network. Getting started can be as easy as making more of an effort to communicate with other professionals in your industry and adjacent ones.
Assess your strengths and weaknesses
Great salespeople aren't born overnight. You may already have some of the traits of an excellent salesperson. But you will likely also have some weaknesses that you need to address as you grow.
The first step in doing this is figuring out what your strengths and weaknesses are. Once you identify your weaknesses, you can begin focusing on improving them.
The Harvard Business Review has an excellent guide for assessing your strengths, which you can find here.
Choose the right training program
If you've never worked in sales before, then there's a good chance that you'll want to complete some type of training before getting started. Just keep in mind, not all forms of sales training are the same.
Each training program will have its own unique focus, which may or may not be applicable to the type of sales you want to do. That's why it's important to take your time reviewing your training options before committing.
Research to master your niche
Researching the niche you're going to operate in is essential before transitioning into a sales career. You need to be an expert on the industry and have a keen understanding of the types of things your target audience cares about.
You may already have this understanding if you want to work sales in an industry you're already a part of. But if you don't, make sure that you give yourself enough time to master your niche.
Work on your relationship-building skills
In many ways, sales is really about building and maintaining relationships. Although an actual sale involves your business selling something to their business, that doesn't happen unless you have a workable relationship with the buyer.
So make sure to spend some time working on your relationship-building skills as well. If you have any friends who are in sales, consider asking them what they do to create strong relationships with their buyers.
Study popular sales techniques
Every salesperson has their unique way of closing deals. But before you can customize your own strategy, you need to understand what works and why. That means studying popular sales techniques and trying them out.
The more you try, the more you'll understand what works for you and what doesn't. Then you can come up with a strategy that optimizes your sales process.
Shadow an experienced salesperson in your desired role
It's one thing to learn about sales through books, videos, and articles. But it's another thing altogether to see a salesperson work in real-time.
If you're serious about improving your sales skills, then it could be beneficial to shadow someone who is an expert in your desired field. Doing so could help you learn practical tips and tricks to knock your next sales assignment out of the park.
Rebuild your resume
If you've never previously worked in sales, you may worry your resume will fall flat when you apply for sales positions. However, it's very likely that the work you've done in the past has helped you develop skills that will be highly relevant in your sales job.
More specifically, try reframing your descriptions of previous roles to focus on how they prepared you for what you want to do as a salesperson. Hubspot's published a helpful list on some of the most common sales job interview questions and how to best respond.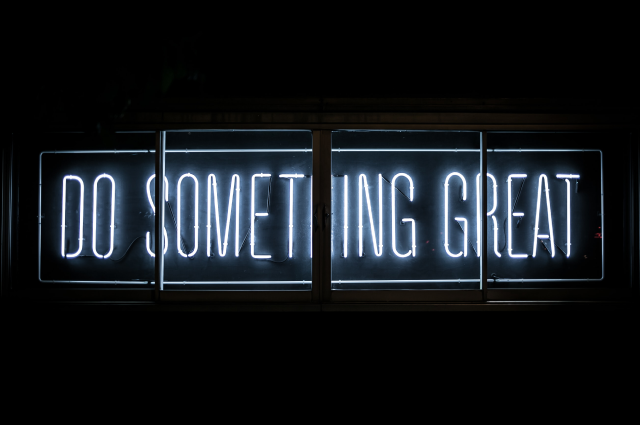 Outline your goals
Once you get into your new sales position, you may not have the time that you do now to assess where you hope to go in the industry. That's why it's a good move to outline your goals for your career change now. Think about what you hope to achieve by the time you retire and list each of those objectives in a clear, concise way.
Create a step-by-step plan for your goals
Now that you know what your goals are, it's time to create a step-by-step plan for reaching them. Try to parcel each goal out in a series of realistic steps. That way, you can take things one step at a time and still know that you're making progress toward your goals.
Understand the value of resources
Salespeople use a ton of different resources to convince prospects to buy from them. These include things like webinars, infographics, studies, social media posts, and more.
Resources help salespeople close deals by providing prospects with the information they need to make a buying decision. Resources also help salespeople build stronger relationships with their clients. So make sure you understand how to use these properly before transitioning into a sales position.
Approach the right supervisor with your career change request
Depending on the type of company you already work for, you may be able to make an internal move into a sales career. If that's something you're interested in doing, it's important to think carefully about which supervisor you speak with.
Some supervisors will be supportive and give you opportunities that help you prepare for the change. Others will dismiss your requests and leave you to fend for yourself. So make sure that you're approaching the right person in management with your career transition request to ensure you get as much support as possible.
Start building an online presence
Today, the vast majority of the sales process usually takes place online. That's why it's imperative for salespeople to establish online brands for themselves. Doing so can be as easy as being more diligent about posting, particularly on LinkedIn – especially if you have thoughts to offer on the sales industry.
Whatever you do, just make sure that you're putting yourself out there online so that buyers in your industry can start getting familiar with you. And perhaps most importantly…be yourself and be authentic.
Practice pitching
Pitching can be a really difficult thing to do if you're not seasoned. Take some time to practice pitching now while you don't have a stake in the outcome.
Trusted friends and colleagues will often be willing to listen to your practice pitch, but you can also just do these in front of the mirror. Give yourself some repetitions so you can get into a flow when the time comes to make your real pitches.
Develop strategies for dealing with rejection
Rejection is, unfortunately, a very big part of sales. If you want to transition into this industry, you'll need to be prepared to face rejection and move on without allowing it to derail you.
This is a purely mental game. Simply being conscious about reminding yourself that rejection is a normal part of the sales process can be enough to keep your spirits upbeat.
Learn how to successfully deal with rejection now, and you'll be well-positioned to succeed as a salesperson once you make the transition.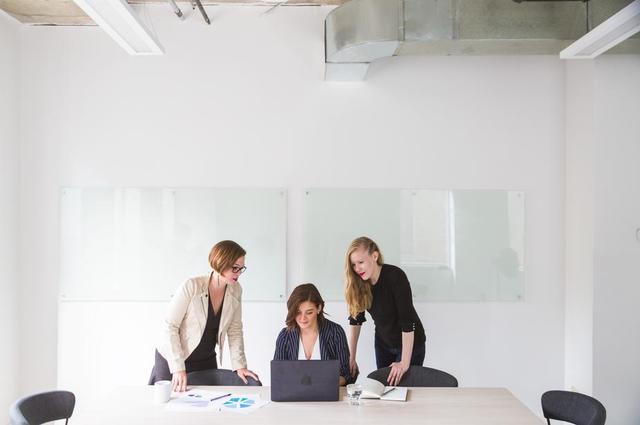 Get more out of your sales process with LeadLander
Salespeople use all sorts of different software to make the sales process easier – consider LeadLander your secret weapon to success.
LeadLander specializes in industry-leading website visitor tracking software. It gives you an edge with valuable information about who's visiting your company's website and what they're doing while on it.
With LeadLander, you can:
Discover new leads
Validate interest from existing ones
Receive real-time alerts when prospects return to your website
Learn which parts of your product a lead cares most about
Use all of the above to improve your sales career opportunities
You can sign up for a free 14-day trial of LeadLander today to experience the value yourself.
Related Reading
---