The B2B sales landscape is competitive. You need to stay up-to-date on the latest trends, tricks, and techniques to come out on top. But sifting through dozens of articles to sniff out those trends can be time-consuming.
That's why we've put together the following article. It highlights what the future of B2B sales will look like and offers several strategies you can use now to get ready for it.
The Future of B2B Sales: Four Trends
While the complete future of the B2B sales process is hard to predict, we can look at some of the most influential trends of the present and project how they might play out in the coming years. That's what we've done while exploring the four following trends.
Digitization is coming
It's no secret that the world is becoming increasingly digitized. But many B2B companies underestimate just how significant this will have on their sales processes.
Even the companies prioritizing digitization often do so in a piecemeal way rather than investing in a comprehensive digital solution.
If you think that you could be doing more with digitization, here are some areas to focus on:
Digitizing burdensome administrative tasks
Investing in guided online selling to improve lead qualification
Investing in digital cross-selling and up-selling to maximize the value of each customer interaction
Advanced analytics is another key aspect of the digitization of the B2B sales process. Companies that use big data to inform their sales approach typically see a 5-7% revenue increase. That could be all it takes to close the gap on the competition.
Sales and marketing will be seamless
We also see the border between sales and marketing grow gradually smaller. It's a trend that will only become more pronounced in the future.
McKinsey says this is similar to what happened recently between marketing and IT, as marketing became more analytically driven.
The trend suggests that marketing and sales teams need to move beyond mere alignment and closer towards total integration. Doing so will help companies create the curated B2B buying experience that the modern client has come to expect.
Collaboration technology is here to stay
COVID-19 forced companies to adapt quickly to collaborate in a fully digital environment. Don't expect that trend to dissipate anytime soon.
Instead, the rise of digital collaboration technology, such as Microsoft Teams and Zoom, appears to be here to stay.
Meeting customers where they are will be key
Gartner's Future of Sales 2025 report predicts that 80% of B2B sales will be digital by 2025. But digital doesn't just mean one thing. It includes email, social media, web browsing portals, and anywhere else your prospects spend time online.
Moving forward, companies that prioritize only one or two digital channels during the B2B sales process will likely fall behind. To keep pace with the competition, your company will need to seamlessly engage with customers no matter where they prefer to do business in the digital landscape.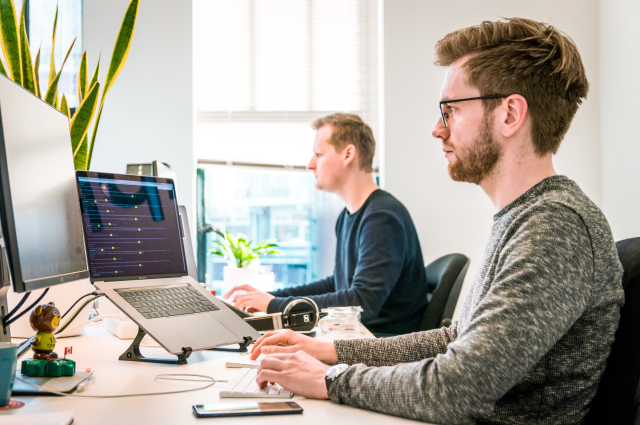 Rebuilding Your B2B Sales Process With An Eye To The Future
Digitization is the keyword to keep in mind while rebuilding your company's B2B sales process with an eye to the future. But what does that mean?
In this section, we'll outline specific actions your company can take today to successfully digitize its B2B sales branch so it's prepared to thrive in the future.
Make buying as easy as possible
One of the most important parts of a successful B2B digitization strategy is removing as many sources of friction as possible between your company's products and your buyers.
Your goal should be to reduce as many reasons as possible for your customers to choose another company.
To do this successfully, you need to map out your buyer's typical journey between discovering your product and purchasing it. Then, determine what might annoy or frustrate a buyer at each stage of that process and fix it.
Sales without selling
B2B companies can also prepare themselves for the future by generating new demand for their products and services. To do that, you often need to educate your target audience on the specific features your product provides and why they matter.
The key here is redefining what your prospects find valuable. Kearney says that companies that do this outperform their competitors.
Influencer marketing can be an effective method for this. But you might also try reaching out to end-users instead of directly to your B2B customers to build a groundswell of support for what you're offering.
Consider embracing experiential technology
One of the best ways to build support for your product within a company is to give people a chance to try it.
For example, companies like GE are using VR and AR to put new prospects in lifelike rooms that replicate what they would experience if they purchased a new grid control center.
This may or may not work for your company, depending on what you sell. But it's certainly worth considering the investment if you think that a buyer who experiences your product firsthand would be much likelier to buy from you.
Invest in automation and AI
Automation and AI technologies will also play an increasingly important role as we move towards the future of B2B sales.
Automation can be especially helpful during the B2B prospecting process. You can use it to do things like:
Send cold emails at set schedules
Automatically personalize each prospect's sales funnel
Automate how you engage with the world through your social media accounts
Automation is effective because it frees up your sales staff to focus on other important matters. That essentially means you can do more with the same amount of resources that you have available.
Additionally, McKinsey says that AI-backed data-driven decision-making can add a 2-5% boost in B2B sales figures. Even more impressive is that AI tools can help optimize how you prioritize accounts and scale sales. This can add up to a 5 to 10% boost to your baseline B2B sales figures.
The Bottom Line On The Future Of B2B Sales
We've covered a lot, and we don't blame you if the idea of embracing all of these B2B sales upgrades sounds overwhelming. If you're just looking for an easy place to get started with future-proofing your B2B sales process, Kearney says to start with these four things:
Eliminate as many sources of friction for your customers as possible
Drive out unnecessary costs (AI and automation software can help with this)
Automate back-office tasks as much as you can
Re-deploy your sales force to increase your digital footprint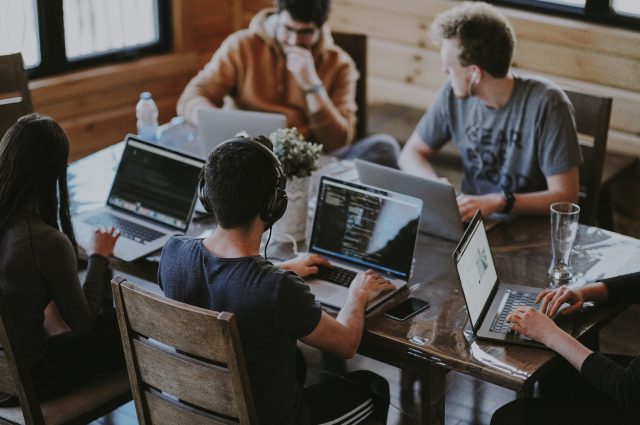 LeadLander Can Help You Prepare For The Future Of B2B Sales
As the B2B sales landscape – and process – shifts, your website is more of an asset than ever. You need to make sure that you're leveraging your site to get all of the data you can. Doing this will ensure you're not missing out on fresh leads and that you're optimizing each of your pages to boost their performance.
LeadLander makes all of this incredibly easy to do. Use our platform to:
Discover new leads
Validate interest from existing prospects
Optimize your web pages to improve conversion rates
Try a free 14-day trial of LeadLander today to see exactly what we can do for you.
Related Reading
---