Updated August 24, 2021
Data is everything. It enables you to track your progress over time and make adjustments where they're needed to achieve optimal growth. Otherwise, you're stuck guessing what your startup needs to do to achieve its goals.
That's why we've decided to update this article with a few additional sales tracking templates. They'll make it easier to record your startup's most important sales data so you can make more efficient progress towards your revenue growth goals.
Original Article
More startups fail than succeed. So if you want your company to survive and thrive, you need to nail your B2B sales process and make sure you're consistently hitting your sales goals.
However, this is difficult in practice. Running a startup is more than a full-time job, and you don't necessarily have time to pay as much attention to every aspect of your company as you want.
That's why you should consider using sales tracking templates. These are helpful for startups because they make it easier to manage your B2B sales process without investing more time and energy.
To help you out, we've put together the following article. It highlights eight sales forecasting templates that can help your startup succeed. Keep reading to learn more.
How Sales Tracking Templates Help Startups Reach Their Goals
Templates can help your startup reach its business goals in a few different ways. First, they help you save time by creating a repeatable process for important business tasks.
On top of this, sales tracking templates can also help your sales team members become more effective at their jobs. For example, a sales tracking template can help a consultant manage their time more effectively or help them keep track of all of the prospects they're in communication with.
Some sales tracking templates can also help you keep track of important metrics for the long-term health of your company. Then, if you keep that information in a template, you can adjust to various inputs and see how that would impact your pursuit of growth and other business goals.
It's another example of how many different things you can do with a sales tracking template.
13 Best Sales Tracking Templates For Startups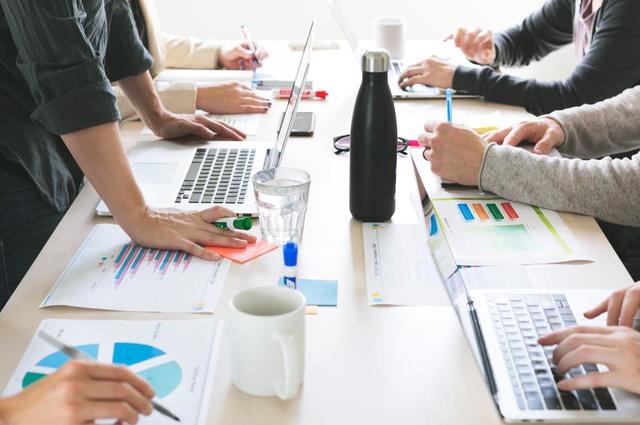 Best Sales Forecasting Templates
Sales forecasting is the practice of projecting your startup's revenue in the future. It's a really good practice to get into for a few reasons.
First, sales forecasting is a great way to manage your growth expectations. With it, you can see exactly how much you think you'll grow given real-world and current-day inputs. This makes it easy to see whether you're on track to reach your growth goals on a day-to-day basis. And if you're not on track, your sales forecast will tell you exactly what you need to change about your operations to get back on the right page.
So with that in mind, here are our two favorite sales forecasting templates for startups like yours.
Three-year sales forecast
This three-year sales forecast from vertex42 is one of the best we've seen for projecting long-term sales figures. And this is exactly what a startup should be doing while it's in the early phases of its growth trajectory.
If you use this template and adjust it as you grow, you'll have all of the data you need on hand whenever you need to seek financing from banks or investors. The template's formulas will help you make graphs that present the data you collect in simpler ways.
Sales pipeline template
If you're looking for a great pipeline template, then Sales Hacker has one that you have to check out. It's a great way to get a birds-eye view of your entire pipeline in an organized way.
You can use the template to generate a sales forecast for your company and make adjustments to it based on probability-influenced changes within each stage of your sales funnel.
Best Sales Outreach Templates
Sales can be overarching, which typically occurs over multiple channels of communication. For example, you might first make contact with a lead on your website. Then you might interact with them on social media, over the phone, or via email.
The point is, you need a way to keep track of all of this so you can make sure your salespeople are meeting their daily outreach goals.
Templates are perfect for this. They enable you to keep track of who your salespeople are talking to, when, and through which channels so you can keep your warm leads warm and heat up your cold ones more effectively.
Here are some sales outreach templates we've found to be effective for startups.
Tech press outreach template
A huge part of B2B sales is building a reputation for your startup so that it gains the respect of the market you're targeting. And media is one of the best ways to build this reputation.
With that in mind, check out this tech press sales outreach template. It's got all of the info you need to reach out to the right media outlets and start building relationships with them.
Sequence builder template
Building a powerful sequence is another key step to reach your long-term sales goals as a startup. That's why this is another template that gets a spot on our list.
It's a template that completely simplifies the process of putting together your sales sequence. You can even customize the different variables in the template to fine-tune the spreadsheet for your startup's unique purposes.
Best Activity Tracking Templates
Activity tracking templates like the ones we've included below help sales teams in startups operate more efficiently. They're a super useful daily tool best completed at the beginning of the day. Keep reading to see why that's the case.
Daily attack planner
If you want your startup to excel in the world of B2B sales, you've got to have a powerful and consistent attack plan. With one, you'll make sure that you're making incremental progress towards your goal every day instead of just hoping that you are.
This daily attack planner from Sales Hacker will help with that. It's a super useful template that you can get your sales staff using every day.
The template has space for both broad-level goals and hour-by-hour actions. So, for example, if a salesperson fills this out at the beginning of their day, it will likely be a much more efficient one.
Sales activity tracking template
This is another great template for helping your sales staff keep track of their daily activities. It's built to help them keep track of their daily, weekly, or monthly sales numbers.
If your salespeople are filling a sheet-like this out over time, they're going to be able to quickly identify when they're successful and when they're not. With that information, the sales agent will be able to more easily determine which factors impact their success rate.
This can lead to considerable growth and better outcomes for your startup.
Best Sales Management Templates
Finally, our last section is for sales management templates. These templates will help your management oversee the sales staff that they're responsible for more effectively. Here are two of our favorite templates in this category.
1-on-1 coaching planner
To reach your sales goals, your sales staff must continuously get better at what they do. But you shouldn't just expect that to occur naturally. Instead, it's important to make time to sit down with each part of your sales staff to offer them targeted guidance.
This 1-on-1 coaching planner is a great way to keep track of all of that. In addition, it'll help your management focus the feedback that they provide to sales agents to prime them for continued growth.
Performance improvement plan template
This performance improvement template is meant for sales agents that simply aren't getting the job done currently. It's an easy way to provide underperforming staff members with a structured improvement plan.
The template even has a section that notes the "required results" of the improvement plan that you're putting into place.
This is great because it makes what you're asking super transparent and ensures that you and the underperforming agent are on the same track about what they need to do to keep their job.
HubSpot Sales Forecasting Template
This excellent sales forecasting template from HubSpot could be just the thing you need to get a clearer picture of what your future sales should look like. You can use it to simplify the process of calculating your future pipeline numbers and your likelihood of successfully closing a deal.
Weekly Sales Tracking Template
It's often a smart decision to track your sales data across different time frames. It can be helpful to look at daily sales data to make sure you're making the most of your daily working hours. But it's also important to take a longer view of your data to uncover meaningful trends. That's why this weekly sales tracking spreadsheet should be on your radar.
It makes it easy to keep track of your weekly progress so you can quickly identify whether you're on track or need to make changes to meet management's expectations.
SLA Calculator Template
Alignment between marketing and sales is critical. That's what makes this SLA Calculator Template one that's worth checking out.
The template helps marketing and sales teams stay aligned by tracking shared goals. You can use it to quickly and painlessly perform the calculations you need to improve your alignment with marketing and increase your success rate.
Sales Tracking Spreadsheet
This sales tracking spreadsheet is an excellent way to keep track of your sales data. It has pre-filled columns for the vast majority of data categories. For example, you can use it to store information about:
Deals closed
Number of products sold
Revenue
And much more
The other cool thing about this spreadsheet is that it has pre-programmed graphs already built into it, so you can simply input your data as it comes in, then quickly swap to a graph view whenever you want to visualize it.
Sales Call Planner
Do you have trouble keeping track of all of your sales calls? If so, you have to check out this Sales Call Planner. It's a tracking template that's ideal for staying on top of all of the phone calls you need to make throughout the sales process.
Just get yourself into the habit of updating this after each sales call you make to save time down the line.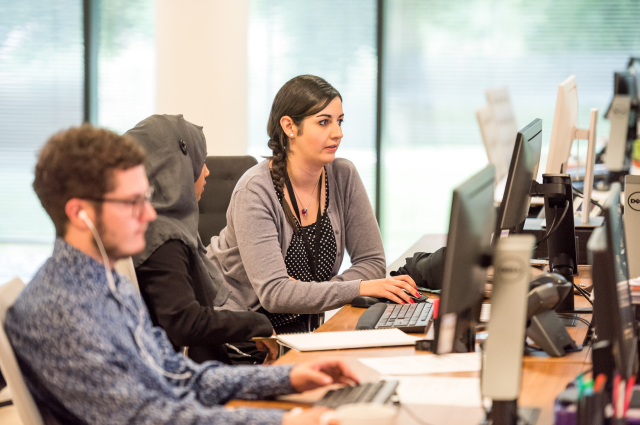 LeadLander Can Help Your Startup Reach Its Sales Goals – Faster
B2B sales is a tough field. If your startup isn't doing as well in it as you think you could be, then you might be looking for tools that can help you close the gap. That's exactly what LeadLander is.
Our unique platform gives you tons of actionable insight into your website visitor history. With it, you can discover new leads, confirm interest from existing leads, and determine how various parts of your site are performing.
The best part is anyone in your organization can use LeadLander. It puts valuable information in a simple format that marketing, sales, and management can benefit from.

We're currently offering a free 14-day trial so that you can try LeadLander without any risk.