Despite the naysayers, the age-old sales tactic of cold emailing is still an essential tool in the B2B marketing and sales playbook. It can actually be quite effective—if you catch people at the right time and say the right thing. In fact, 78% of decision-makers have engaged in a conversation or scheduled an appointment as a result of a cold email. But in a world where automation is becoming the norm, how do we keep the human touch?
Though it may seem counterintuitive, Artificial Intelligence (AI) can help. With AI cold emails, the idea is to use generative AI platforms like ChatGPT as a tool to scale your outreach efforts without losing the personalization. In a time where generic messages are often disregarded, it's important for sales professionals to learn how to harness AI's power without missing out on the personal connection that makes outreach so impactful.
If you're a sales leader looking to leverage AI in your cold email strategy, you've landed on the right page. Today, we're sharing actionable tips for customizing instructions to generative AI systems to support your AI sales efforts and ensure that your cold emails resonate with prospects. And don't worry; we have examples and real prompts to help your team unravel the secrets of effective AI-driven cold email outreach.
But make sure to stick around to the end, because we'll also show you how to use LeadLander's very own AI Message feature so you can do cold outreach from within our web visitor identification platform.
Understanding Your Audience
Before diving into the mechanics of AI cold email outreach, let's make sure you have a good understanding of your target audience. Crafting a message that resonates begins with knowing exactly who you're speaking to.
If your team hasn't gone through the process of building ideal customer profiles yet, now is the time to do so. Once you have a clear profile of your target customer, you'll be able to cater your messaging to that audience, and then segment from there.
Segmentation is at the core of a successful AI cold outreach campaign. Go one step beyond the ideal customer profile and tailor your message further by breaking down your target audience into categories like:
Industry
Role
Company size
Geographical location
Mailchimp found that segmented email campaigns achieve a 14.64% higher email open rate and a 59.99% increase in clicks versus email campaigns that aren't segmented. That's a strong reason for your team to incorporate segmentation into your email outreach strategy.
Keep in mind that targeted personalization goes deeper than simply addressing the recipient by name. It involves understanding their needs, pain points, and interests to create a message that feels like it's written just for them. Organizations have found that personalization can deliver five to eight times the ROI on marketing spend and lift sales by 10% or more. This drive for personalization is important to keep in mind when crafting your instructions for your AI cold email copy.
Defining Your Message and Value Proposition
Crafting an effective cold email requires a clear articulation of what you're offering and why it matters to your recipient. Here's how to ensure your message is aligned and communicates unique value propositions, and how AI can tailor these for various B2B industries.
First, make sure to craft a clear message that aligns with your brand and offering. The core of your email should reflect your brand's voice and what you're offering. Learn how to accurately describe your brand's voice and tone; is it formal and professional, conversational and friendly, bold and frank, or warm and supportive? These are just a few examples, but the options are nearly endless. Try to find multiple adjectives to describe the voice of your brand so that you can clearly articulate it in your AI prompts.
In addition to your brand voice, your unique value proposition also helps set you apart. A company's value proposition is a short statement that describes the unique benefits and value that your offerings (product or service) deliver to customers. If you can clearly articulate your company's value proposition, then you can easily incorporate it into your AI cold email outreach.
3 Examples of AI Cold Outreach Prompts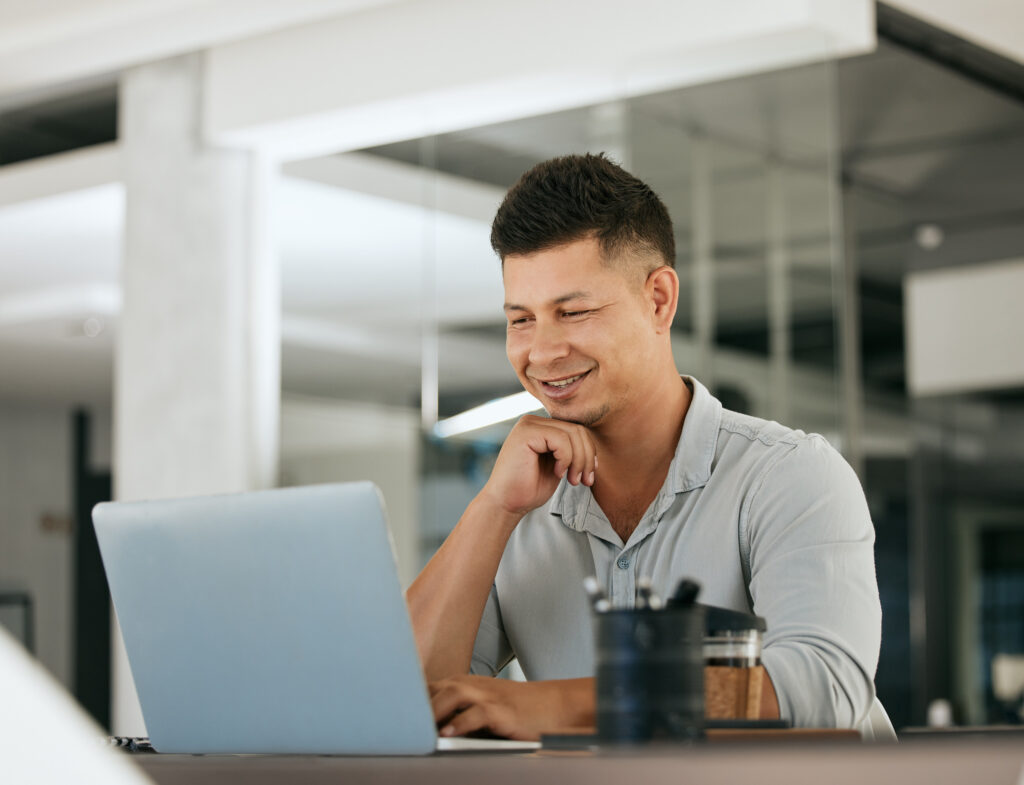 There's nothing better than a concrete example to help guide your efforts. But first, let's break down our recipe for AI prompt success. Make sure to include these ingredients in your AI instructions:
What type of message it is
The desired tone of the copy
The preferred length of the copy
The main information you want to convey
Your company's unique value proposition
The target audience and their pain points (if relevant)
A call-to-action
With this in mind, here are three AI prompt examples that follow this recipe for different B2B industries:
Marketing Agencies
Instructions: Write 2 short sentences for a sales email in a confident, expert tone that highlight our agency's expertise in innovative digital strategies and our success in boosting ROI by 40% for companies struggling with revenue growth in the commercial real estate market with the goal of getting them to reply.
AI-Generated Message:
With our expertise in innovative digital strategies, we've transformed the commercial real estate market, delivering solutions that boost ROI by an impressive 40% for companies grappling with revenue growth. Trust in our proven success and let us propel your business to new heights. Are you interested?
Product Manufacturers
Instructions: Write 2 short sentences in a friendly, conversational tone for a cold sales email to boutique retail brands looking to scale efficiently that highlight our cutting-edge manufacturing processes and commitment to sustainability, resulting in a 20% reduction in production costs with the goal of getting them to schedule a call.
AI-Generated Message:
Hey there! Did you know our cutting-edge manufacturing processes are all about sustainability and efficiency, helping boutique brands like yours slash production costs by 20%? Let's chat about how we can make your growth journey both green and profitable.
Software Companies
Instructions: Write 2 short sentences in a professional, helpful tone for a cold email to Chief Technology Officers (CTOs) at large corporations looking to streamline operations that emphasizes our enterprise resource planning (ERP) software's user-friendly interface and 24/7 customer support that have led to a 95% customer satisfaction rate with the goal of scheduling a software demo.
AI-Generated Message:
I'm excited to introduce our enterprise resource planning (ERP) software, designed with a user-friendly interface that seamlessly integrates with your operations. With our dedicated 24/7 customer support, we've proudly achieved a 95% customer satisfaction rate and are confident we can contribute to your company's streamlined success. I'd love to schedule a demo to show you how it works.
Sure, these messages aren't perfect, but they offer you a solid draft to work with. Now you can put your own knowledge of the target customer to work and edit and refine the email copy to get it into final, polished form and ready to send out.
5 Steps for Effective AI Cold Outreach
Using AI for cold email outreach can be a game-changer, but as you saw in the examples above, it requires careful customization to deliver optimal results. Here's our cheat sheet with step-by-step instructions for customizing prompts for a generative AI tool:
Identify Your Goal. Determine the objective of the email, whether it's to introduce a new product, invite people to a webinar, or request a meeting.
Choose the Tone. Decide on the tone that fits your audience and message, whether formal, conversational, or energetic (be as specific as possible).
Instruct the AI Tool. Input detailed instructions including type of message, tone, length, information, value proposition, target audience, and call-to-action.
Review, Edit, and Adjust. Review the generated content and make necessary adjustments to align with your brand voice and the specific message you're trying to convey.
Test and Iterate. Consider A/B testing different versions to identify what resonates best with your audience.
3 Examples of AI Prompts and Their Outputs
Yep, we've got more examples for you! Here are hypothetical examples of AI cold outreach prompts for other types of B2B companies:
Formal Tone for a Law Firm
Instructions: Compose an email for our boutique law firm to introduce our new compliance service to financial institutions, using a formal and authoritative tone. Include subject line, greeting, email body (2-3 lines), call-to-action, and signature.
Here's the output from the AI tool:
Subject Line: Introduction of Comprehensive Compliance Service Tailored for Financial Institutions
Greeting: Dear [Recipient's Name],
Email Body:
We are pleased to announce the launch of our latest specialized compliance service, exclusively designed to meet the unique regulatory requirements of the financial sector. Our expert legal team, with a proven track record in navigating complex compliance landscapes, is ready to offer you an unparalleled solution to ensure complete alignment with all pertinent legal standards.
We invite you to explore this sophisticated offering to fortify your institution's compliance framework.
Signature:
Sincerely,
[Your Full Name]
Partner, [Law Firm Name]
[Contact Information]
Conversational Tone for a Marketing Agency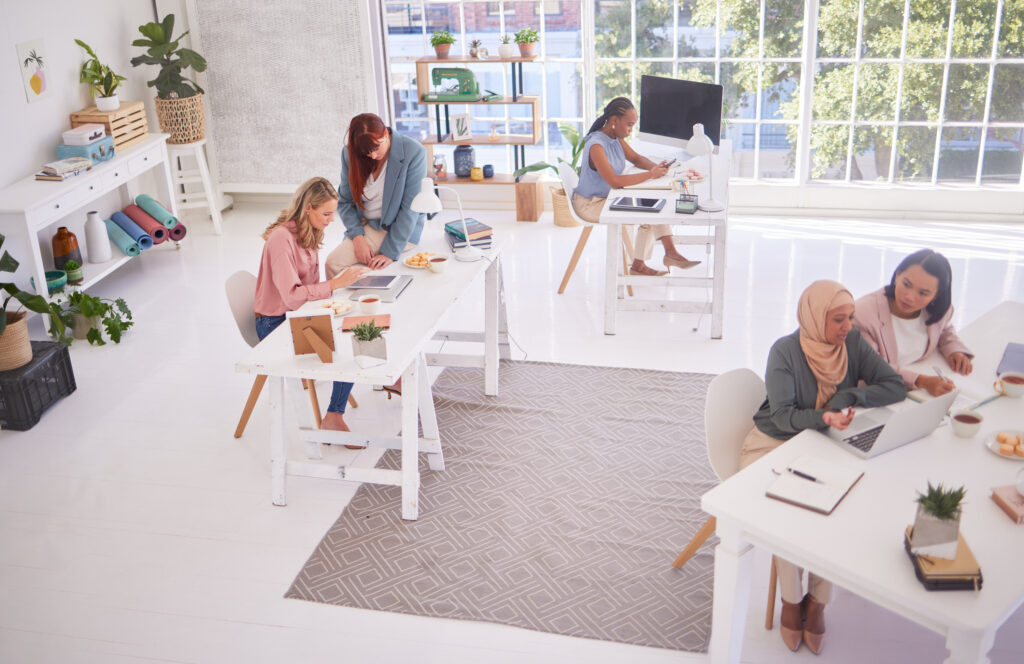 Instructions: Write a friendly, conversational email to small business owners, highlighting our marketing agency's affordable SEO packages. Include subject line, greeting, email body (2-3 lines), call-to-action, and sign-off.
Here's the output from the AI tool:
Subject Line: Boost Your Online Presence with Our Affordable SEO Packages!
Greeting: Hi [Recipient's Name],
Email Body:
Guess what? We've crafted some amazing SEO packages, specially designed for small businesses like yours. We know how important it is to stand out online, and our pocket-friendly options are just the ticket to get you noticed.
With our team at your side, you'll climb those search engine ranks, reach more customers, and grow your business—all without breaking the bank!
Call-to-Action:
Ready to make some online magic? Click [here] to explore our SEO packages, or simply reply to this email. We can't wait to hear from you!
Sign-Off:
Best,
[Your Full Name]
[Your Title, Marketing Agency Name]
[Contact Information]
Energetic Tone for a Fitness Equipment Manufacturer
Instructions: Craft an energetic email targeting gym owners, promoting our latest line of eco-friendly fitness equipment. Include subject line, greeting, email body (2-3 lines), call-to-action to test out the equipment at our event next month, and sign-off.
Here's the output from the AI tool:
Subject Line: Unleash the Power of Green Fitness with Our New Eco-Friendly Equipment Line!
Greeting: Hey [Recipient's Name],
Email Body:
Get ready to elevate your gym with our latest line of eco-friendly fitness equipment! Crafted with sustainability in mind, these cutting-edge machines offer both high performance and planet-friendly features. Energize your members with the best in green fitness.
Call-to-Action:
Join us at our special showcase event next month and be the first to test out this game-changing gear. RSVP [here] and get ready to experience fitness innovation like never before!
Sign-Off:
Stay Strong and Green,
[Your Full Name]
[Your Title, Fitness Equipment Company]
[Contact Information]
Notice that in these instructions, we listed the different components that we wanted the AI tool to provide. This gave us the full email, including subject line, greeting, and sign-off. Now, what if you could generate this type of message inside your web visitor identification software?
Introducing LeadLander's AI Message Feature
Now you can! We're excited to announce the release of a groundbreaking feature inside the LeadLander web visitor tracking platform – the AI Message Feature. Designed to simplify and streamline your outreach efforts, this addition takes the hassle out of crafting personalized emails.
How It Works
LeadLander's AI Message Feature is intelligently integrated into the Contacts window. Here's how you can use it:
1. Customize Your Business Information: Before you start drafting messages, you'll want to give the AI tool as much information as possible to ensure that the message aligns perfectly with your business image and goals. You can do this in your Business Profile, accessible to all account admins. Fill in specific details in the provided fields, including your industry, target audience, product/service details, value proposition/differentiator, and outcomes/benefits of your offering. This input guides our AI tool in crafting messages that reflect your unique brand and value proposition.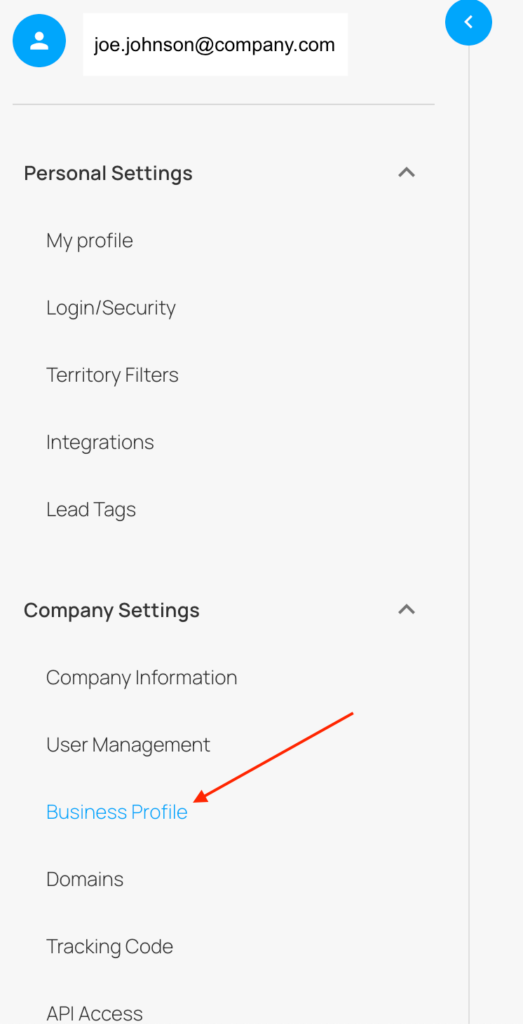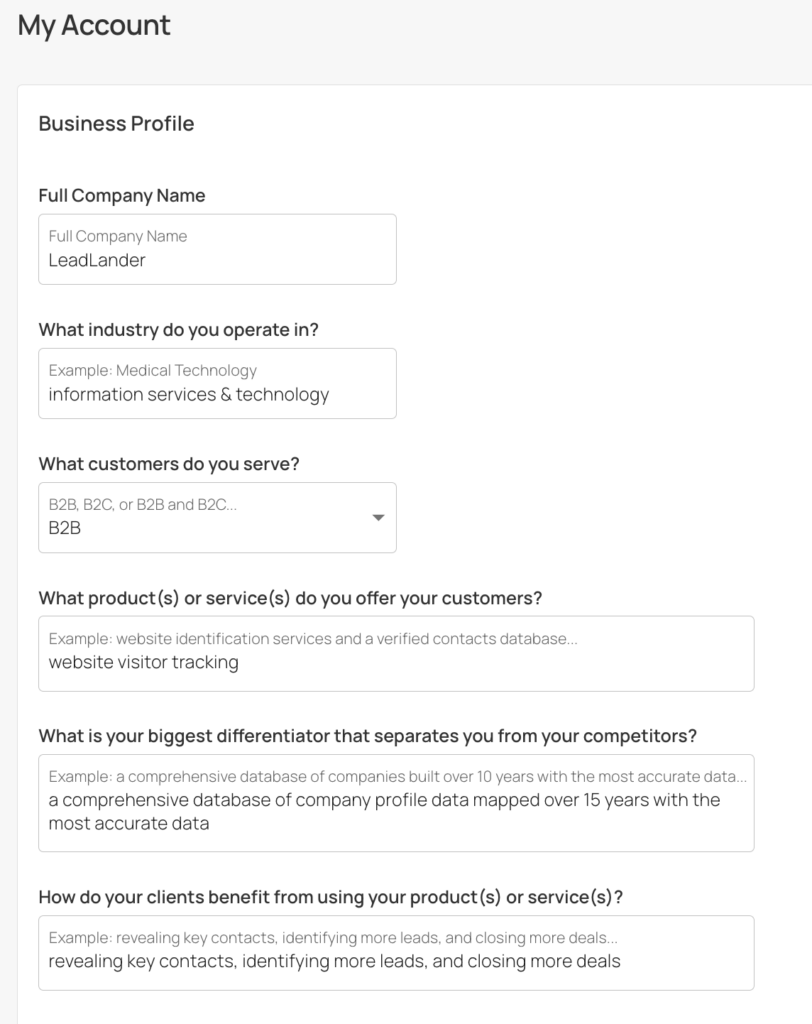 2. Select an Email Address: Now you're ready to start crafting AI cold emails. From your list of contacts, simply choose the email address of the target customer you want to reach.
3. Click "Generate AI Message": Find this option in the dropdown menu and click it. Instantly, our tool will generate a fully personalized message that resonates with your target customer's needs and interests.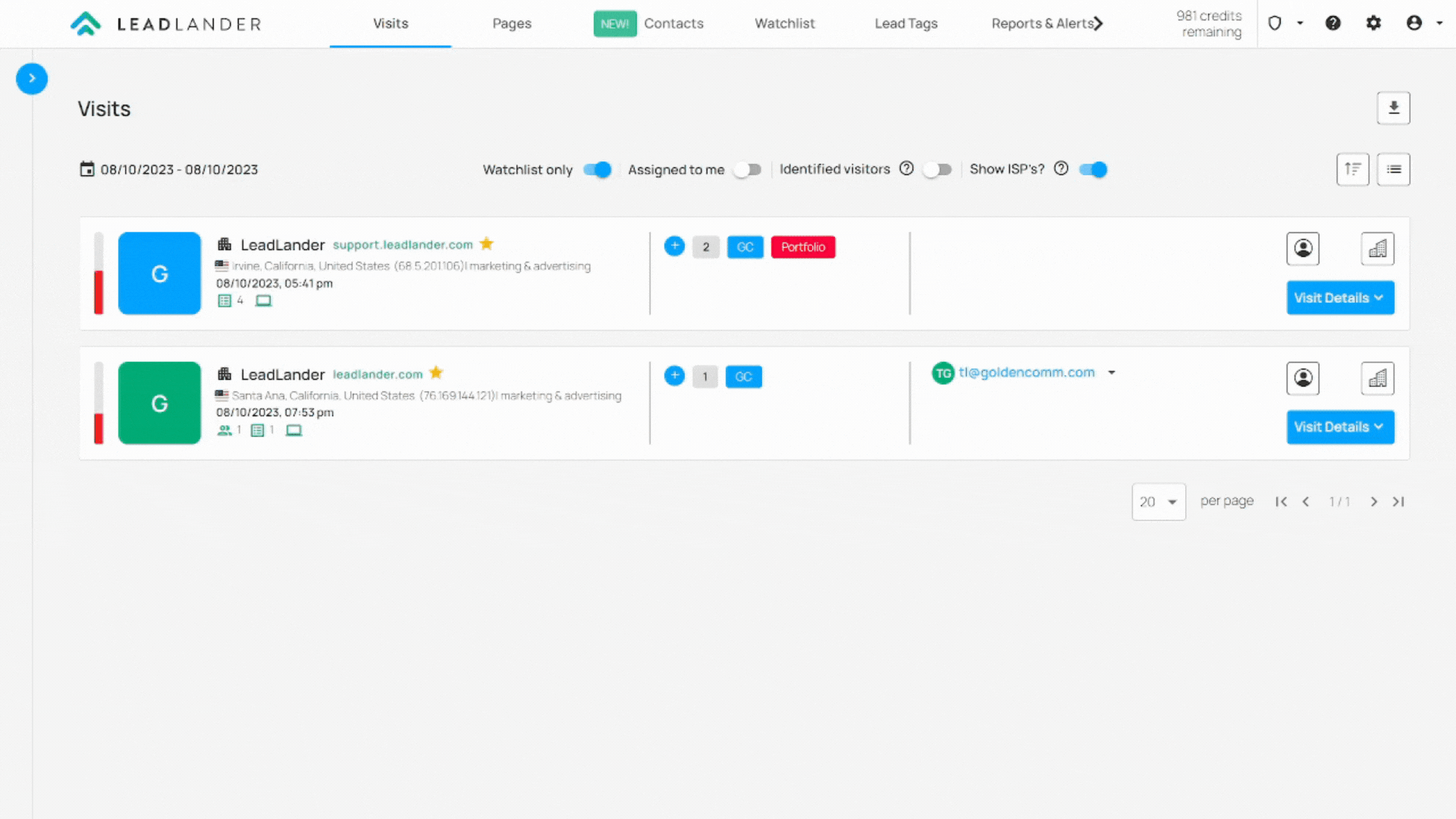 LeadLander AI Message Example
Imagine you're targeting a decision-maker in a tech company. By selecting their email and clicking "Generate AI Message," you receive:
Dear [Name],
As a forward-thinking tech leader, I know you'll appreciate our latest product designed to enhance your team's productivity. With features tailored to the tech industry, it's the perfect match for your goals.
I would love to speak with you further about how our software can benefit your team. I look forward to hearing from you soon.
Sincerely,
Ann Anybody
ABC Company
Best of all, you can edit and send this AI-generated email right from the LeadLander platform.
Get Started with AI Cold Outreach Using LeadLander
We encourage you to explore this feature with our free 14-day trial. Witness firsthand how our AI Message Feature can transform your email outreach strategy, saving you time while enhancing personalization. Sign up today, no credit card required.