So you have a few sales reps on your team. You hired them because they're skilled salespeople with a great track record at previous companies. They're making calls and sending cold emails for you everyday, but you aren't getting much traction with leads. A lack of B2B sales enablement might be the culprit.
Sales isn't done in a vacuum, and supporting your sales team's efforts is critical to achieving success. One of the most effective ways to do this is by establishing sales enablement processes that provide your team with the tools, resources, and guidance they need to close more deals. We're diving into all things B2B sales enablement to help you empower your sales reps to thrive in your organization.
What Is Sales Enablement?
Sales enablement is the process of providing sales teams with the resources and support they need to close more deals and drive revenue growth. This can include a variety of initiatives, like providing sales training, developing sales collateral, implementing technology solutions, and establishing a clear sales process.
A well-developed B2B sales enablement strategy can be a difference-maker in a number of ways:
Increases Sales Productivity: Improve the productivity of your sales team by giving them the tools they need to work more efficiently — from software to cold call sales scripts. This can result in higher sales volumes and better performance overall.
Improves Customer Experience: With consistency across messaging and positioning guided by your sales enablement materials, you can improve the overall customer experience. When everyone across the company is on the same page, building stronger relationships with customers comes more easily — and improves customer satisfaction over time.
Increases Revenue: The right tools and resources can help your sales team close more deals, leading to increased revenue for your business. For example, when the sales reps on your team know how to pitch the products you manufacture in simple language focused on the customer's pain points and outcomes, chances are they'll become more effective at selling and driving revenue growth.
Enhances the Sales Process: Improve your entire sales engine by providing your sales team with clear guidelines and best practices, so everyone is following the same process and working toward the same goals.
Provides a Competitive Advantage: With higher sales and more consistent revenue, your business can easily gain a competitive advantage over competitors and give you an edge in the market.
Sales enablement goes a long way towards improving the success of your sales team, as well as the entire customer experience. Thankfully, there are some concrete sales enablement strategies you can put in place right away to start better supporting the work of your sales team.
5 Sales Enablement Strategies to Put in Place Now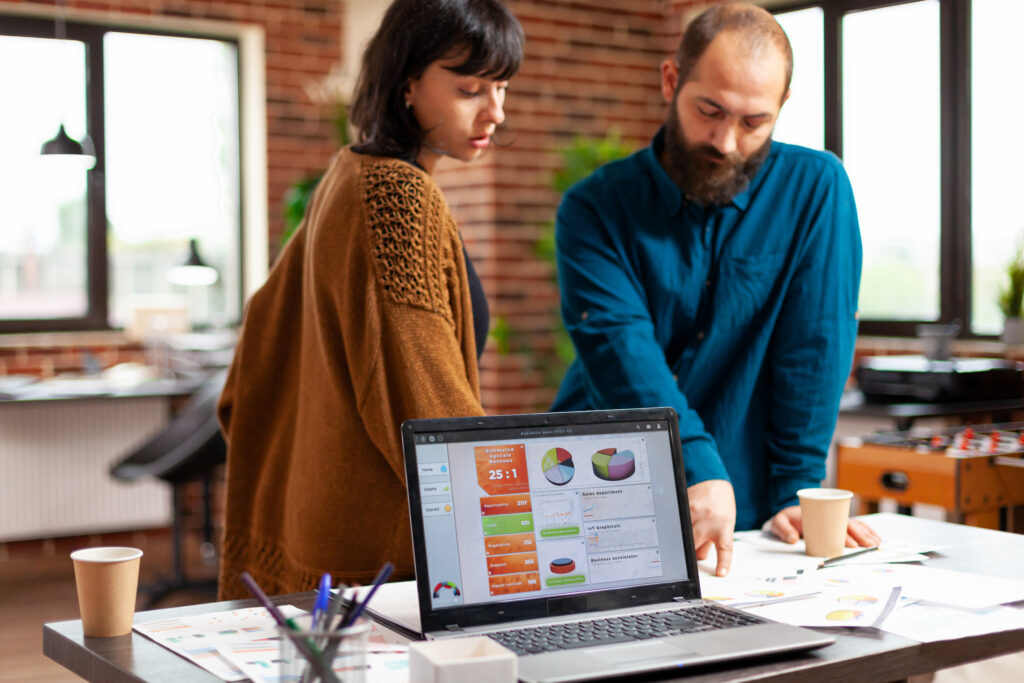 Get started shoring up your sales enablement strategy with these tips:
1 – Establish a Sales Playbook
A sales playbook is a comprehensive document that outlines your company's sales process, buyer personas, sales scripts, and objection-handling techniques. It should act as your sales team's authoritative guide for how to excel at sales in your company. When your leaders put in the effort and thought to develop a comprehensive sales playbook, it will help your sales team stay on track, understand what to expect from each stage of the sales process, and prepare for any objections they might hear from prospects.
Say you're a real estate marketing agency; your sales playbook would include detailed information on your services, case studies detailing successful campaigns with previous clients, and a prospecting script that outlines your unique value proposition, in addition to suggestions for overcoming common sales objections related to your services.
2 – Provide Sales Training
Offering regular sales training to your sales specialists can not only help them stay up-to-date on the latest sales techniques and technology, but also keep them informed about any changes to your company's products or services or adjustments to buyer personas and brand positioning. It's important to continually analyze the data your business gathers, including website traffic data, the types of new customers you're closing, and won and lost opportunities to refine and adjust your sales process — and then train your people on these adjustments. 
For example, a manufacturer might provide quarterly sales training to their team about new competitors in the market and changes to the company's brand messaging to better differentiate their organization and help increase conversions during sales conversations.
3 – Develop Sales Collateral
Sales collateral like brochures, case studies, and whitepapers can be invaluable resources for your sales reps. Not only can these assets help communicate the value of your products or services and overcome objections, but they can also showcase social proof and demonstrate the results you've achieved for other customers.
We've seen ad agencies have excellent success with brief, at-a-glance case studies that quantify how they've helped previous clients with hard-hitting stats showing the clear value of an ad campaign, from cost-per-click to total sales and more.
4 – Implement Technology Solutions
Sales automation and marketing automation technology, including sales prospecting technology, can be critical in enabling your sales team to work more efficiently and effectively. For example, a CRM tool can help reps manage their leads, track their sales pipeline, and automate certain sales processes.
Say you're a product manufacturer and you have a warm leads list that you want sales to engage with. With a marketing automation platform, salespeople can send targeted drip email campaigns to prospects and track the performance of the campaigns.
5 – Encourage Collaboration
Encouraging collaboration among your sales team as well as with different departments in your company — especially marketing and product/service delivery — helps you share knowledge and insights, learn from each other, and improve performance. For example, if your branding agency's project managers discover that new clients don't understand the logistics of the retainer arrangement they signed, communicating this feedback to sales is crucial to help avoid hiccups and disgruntled clients at the beginning of a new client relationship.
Empower Your Sales Team to Thrive
Your sales people are only as good as the training and resources you offer them. Driving more sales and revenue for your company starts by laying a solid sales enablement foundation for your sales reps to take and run with. A well-developed sales playbook, regular sales training, frequently updated sales collateral, right-fit technology solutions, and ongoing cross-team collaboration will go a long way to help them work more efficiently and effectively. 
If you're on the lookout for more technology to support your sales efforts, consider a website visitor identification tool like LeadLander. Easily identify and engage with leads that visit your website, so you can turn them into customers. Start a free 14-day LeadLander trial today, no credit card needed.