Consumers across the globe care more about data privacy these days. According to a recent survey conducted by Cisco, 84% of respondents said they care about the privacy of their own data and the data of other members of society. This growing consumer sentiment has caused legislative bodies to draft legal requirements for companies engaging in – and profiting from – data collection. One of the latest examples of this type of legislation is the California Consumer Protection Act (CCPA). If your company operates in California, then it's going to have to abide by the law in order to avoid fines. This could have a significant impact on how you gather leads and move them through your lead funnel. Keep reading to learn what CCPA means for B2B leads, complete with a guide that covers everything you need to know about the legislation, and how you can continue using website analytics tools to generate new leads.
What Is the CCPA And What Does It Do?
The California Consumer Protection Act (CCPA) was passed by the California Congress in 2018. It's a piece of legislation that grants new rights and protections for the collection and distribution of personal data. Essentially, the purpose of the law is to give people more control over their data.
There are several different methods that the CCPA uses to achieve its goal. For example, it places new limits on the rights that businesses have to collect, use, and sell personal data. It also beefs up the protections against the illegal collection of data from users under the age of 16.
The CCPA encourages transparency in how companies use the data they collect. The law asks that companies share how they use data to perform automated profiling tasks in areas like politics, credit, housing, and employment.
Who Does The CCPA Apply To?
You might think that the CCPA only applies to companies that are based out of California, but that's not actually the case. The legislation applies to any company — whether they're inside or outside of the state — that meets certain characteristics.
For the CCPA to apply to your company, it needs to collect personal information from California residents. If you do that, then you also need to exceed at least one of the following thresholds:
Collecting data from more than 50,000 residents of California per year
Earning at least $25 million in gross revenue
Earning at least 50% of revenue by selling California consumer data
Keep in mind, exceeding just one of these thresholds is enough to trigger the requirements of the CCPA. You do not need to exceed all three of these numbers for that to occur.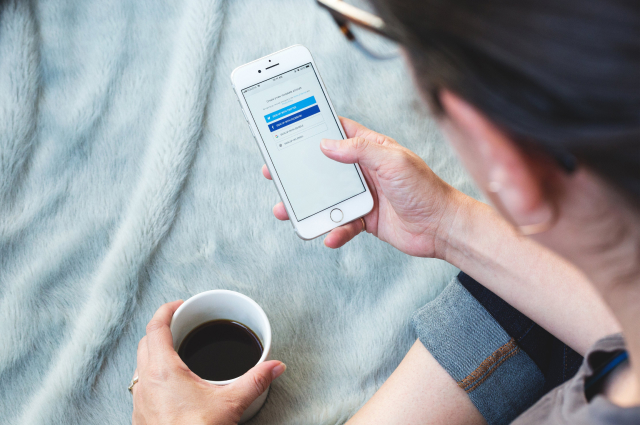 What Happens If I don't Comply?
The CCPA may feel restrictive if your company is used to collecting B2B leads and moving them down your lead funnel in an existing way. But it's important that your business complies with all of the legal requirements. Failing to do so could put your company at risk.
The good news is that if your company is found to be non-compliant with the CCPA, it will get a warning. You will get 30 days to rectify the issue and become compliant. If at that point you're still non-compliant, then you'll face hefty fines.
If you break the CCPA, you can be fined up to $7,500 per intentional violation. But if your violations are deemed unintentional, then the maximum amount you can be fined for each is $2,500. Either way, these fines can add up really quickly, especially when you consider how much B2B data most companies collect nowadays.
What CCPA Means For B2B And Your Lead Funnel
The CCPA could seem very daunting if your company engages in the collection of B2B leads in the state of California. You're right to be concerned about the legislation. But it doesn't mean that you need to put an end to your lead collection process in-state.
Instead, companies will just need to adapt the processes and website analytics tools that they use to bring B2B companies through their lead funnels. Ideally, you want to put checks in place at every phase of the lead collection process to ensure that your company remains compliant at all times.
What CCPA Means For B2B: A Step-By-Step Process For Verifying Leads For CCPA Compliance
It can be tough to figure out where to start if your company needs to revamp its data collection processes to comply with the CCPA. That's why we've put together the following guide. It should help you get a better sense of the step-by-step actions your company should be taking to keep itself safe from CCPA fines.
1. Place someone responsible in charge of CCPA compliance
Data collection can be a complicated thing. The first thing you'll need to do is make sure that someone's in place who can verify that your practices are CCPA compliant at all times.
Designating a single, responsible employee for this role will make it much less likely that you overlook critical requirements of the CCPA. You can even create a process for them to follow so that you're continually protecting your CCPA compliance in a systematic way.
2. Train your sales, marketing, and content teams on the new requirements
Companies also need to make sure that their staff members understand and recognize the importance of your new data collection processes. Your goal should be to make sure that everyone who interacts with consumers' personal data is well-trained on the CCPA. You may even want to create a checklist for your employees to follow so that they can verify their work is CCPA-compliant at all times.
3. Update your website's security policy
Transparency is more important than ever when it comes to your site's security policy. You should be explicit about the practices you use to collect data and what you use that data for. The specific information you include in your security policy will vary based from company to company. But your goal should be to create a clear and transparent security policy that can be accessed easily by anyone who wishes to see it.
4. Create a systematic procedure you can follow to process requests for consumer data
Many companies that operate in the B2B space receive requests for access to consumer data from time to time. It's important to have a procedure in place that outlines which types of data you're able to share and to whom. You can create templates that allow you to process these requests in a procedural way. This is preferable to an ad-hoc approach, which could be more susceptible to inadvertent violations of the CCPA.
5. Allow users to opt-out of the sale of their personal information
The CCPA requires companies to give users the opportunity to opt-out of the sale of their personal information, so you need to make sure you have the option available wherever you collect data. Doing so may seem like a bother, but adding this capability to your website could save you thousands of dollars in fines.
6. Update client contracts to ensure CCPA compliance
Companies may also need to go back over existing contracts to make sure that they're CCPA compliant. For example, you may need to update your contracts to ensure that they explicitly say how your company will go about collecting and using consumer data. If you don't have an in-house legal team, then you may need to hire a lawyer to make sure that you get this right.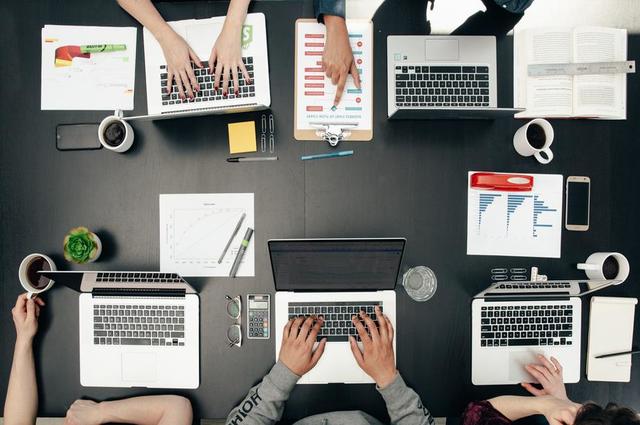 Use A CCPA-Compliant Website Analytics Tool Like LeadLander
Website analytics tools like LeadLander are a fantastic way to generate new B2B leads and move them along your sales funnel. But you need to be careful about which tools you use because of the CCPA. You can verify this by contacting the company directly or by reading the privacy policy.
One website analytics tool you'll never have to worry about is LeadLander. We give companies the ability to fine-tune how they collect and process the data that's generated by their websites. In fact, you can also use our platform to start getting more out of the data you do collect.
LeadLander goes beyond traditional web analytics systems to provide you with specific details about your anonymous website visitors. We also provide useful data that gives your company real-time alerts for new and returning prospects, as well as the validation of interest from cold calls and sales outreach.
LeadLander's easy reporting and integration feature is an excellent way to give your sales and marketing teams a leg up in the marketplace. It could be just what you need to start getting more out of your data.
If you want to give LeadLander a try, you can do so for free. We're currently offering a 14-day trial that you can sign up for without a credit card. Visit our website and see how much you can benefit from LeadLander with your own eyes.