Digital marketing outreach can be a great way to make progress towards your company's sales goals. Developing a strong digital presence is especially important when you consider that 78% of internet users conduct product research online. In the early days of digital marketing, it was a bit like the wild west. Companies could do just about anything to get an edge over the competition. Now, legislative bodies are passing comprehensive legal requirements that businesses must follow if they want to advertise and sell their products online. The most recent example of this type of legislation is the GDPR. If you're unfamiliar, don't worry: We've put together a guide that will tell you everything you need to know about how GDPR impacts your B2B marketing and sales efforts. Keep reading to learn more.
What Is The GDPR?
GDPR is short for the General Data Protection Regulation. It's a massive data privacy and security law that was passed by the European Union. The law has brought into effect hundreds of pages' worth of new requirements that organizations across the globe need to follow when operating in the European Union.
The legislation was developed in recognition of the need for more stringent regulations to protect the data security and privacy of citizens. The GDPR imposes obligations and requirements on companies that collect consumer data in the EU.
What can happen if you're not GDPR-compliant
If you do any business in the EU, then you absolutely want to make sure that you're GDPR-compliant before continuing to do so. The penalties for violating the GDPR can be quite severe.
The most egregious breaches of the GDPR can incur fines up to the greater of:
20 million Euros
4% of the firm's global turnover
Less severe violations will still be punished quite harshly. For these, you should expect to pay up to the greater of:
10 million Euros
2% of the firm's global turnover
There's also a reputational cost of GDPR non-compliance. Consumers are becoming increasingly aware of the data collection habits of corporations. If you fail to comply with laws designed to protect consumers, you could quickly develop a poor reputation, which could damage your sales.
Does The GDPR Protect B2B Data Also?
If you operate in the B2B sales space, then this is the question that you're probably the most curious about: The answer is yes. The GDPR does apply to B2B data, so you need to make sure that your GDPR-compliant if you collect it.
The regulations of the GDPR apply to all types of personal data that you collect. This can include different types of data, including:
Name
Email
Address
IP address
Phone number
And more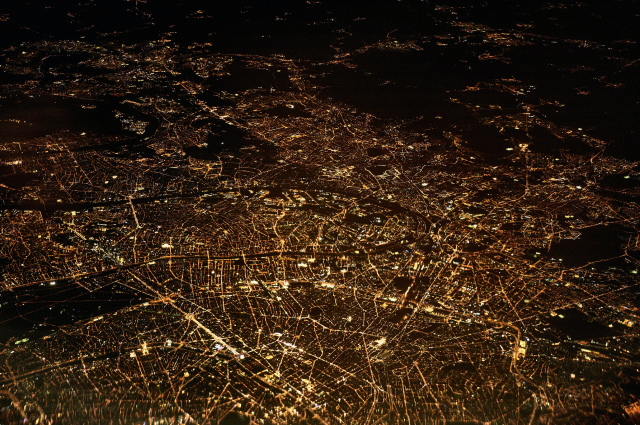 Two Questions To Answer Before Using B2B Data
B2B marketing and B2B sales teams rely heavily on the use of B2B data to generate targeted sales plans. This data needs to be handled carefully in the wake of the GDPR. But you can absolutely continue using it. Before using this type of data, just ask yourself the following two questions.
Who are you reaching out to?
This is the key question you will need to answer in order to determine whether your data usage falls under the scope of the GDPR or not. Essentially, you only need to worry about the GDPR when you're reaching out to a company or a person that's located within the EU.
If you're not, then you don't need to follow the requirements outlined in the GDPR legislation. However, there may be other data privacy or security legislation that applies to the territory that you're target is located in. So make sure that you do some quick legal research to verify whether your practices are kosher.
How are you securing their data?
This is the next question to ask yourself once you've determined that the person or company that you're going to contact is within the EU. The GDPR outlines the specific data collection and storage practices that companies are legally allowed to utilize when operating within the territory. It's important to make sure that your practices fit into this framework.
This is true regardless of whether you're collecting data yourself or using a third-party supplier of B2B data for your sales plans. Either way, you need to make sure you're keeping all of the personal data you handle safe and secure at all times.
You can check out this guide on the EU's website to get a closer look at what these requirements mean for your data collection practices.
How Does The GDPR Impact B2B Sales?
To answer this question, we need to split your B2B sales process into outbound and inbound sales. Your inbound B2B sales efforts should be largely unchanged by the GDPR. When someone provides you with their information voluntarily, you won't have to worry about whether or not your data collection processes align with the GDPR's mandates.
But your outbound B2B sales process could be impacted significantly by the GDPR. Companies can still market their products and services to interested parties. But they need to verify that they have a legal right to contact the party under the GDPR. This is established under Article 6 of the legislation.
There are six different ways to establish this right. These are by:
Consent
Contract
Legal obligation
Vital interests
Public task
Legitimate interest
The only one of these bases that you really need to worry about is legitimate interest. The others won't apply to companies operating in the B2B sales space.
Your company can use B2B data to contact an outbound sales target if doing so aligns with either your company's legitimate interests or the interests of the sales target. This type of interest can be established when a prospect visits your website or expresses their interest in your company's products or services in another way.
How GDPR Impacts Your B2B Marketing And Compliance
There are a few key points to keep in mind when verifying whether your B2B marketing practices comply with the GDPR. First, people have the right to data permission. This means that your leads, customers, and partners need to actually confirm that they want to be contacted before you do so.
Second, people have the right to be forgotten. Users of your website have the right to request outdated or inaccurate personal data be removed if they wish.
Third, the data you collect needs to be focused in its scope. The GDPR requires you to legally justify the processing of the personal data that you collect. So make sure that you keep all three of these points in mind before you continue marketing your products to consumers and B2B prospects.
A checklist for B2B marketing that complies with the GDPR
The GDPR has brought about a lot of changes to how companies are able to market their products and services. If you're not sure whether you're compliant, you can work your way through these steps to make sure that you are.
Audit your mailing list to make sure that the data you have meets all GDPR requirements. If you started building the list before the GDPR was instituted, you may need to delete a sizable portion of it.
Review your data collection practices. You need to make sure that all of your strategies align with the GDPR's requirements.
Add new ways for site visitors to provide you with their consent. Make sure you have explicit consent before collecting and utilizing B2B data.
Educate your sales and marketing teams. Following the requirements of the GDPR at a managerial level is a good first step. But you also need to make sure that the relevant teams are aware of the requirements of this legislation. They may need to change some of their practices to ensure compliance.
Update your privacy statement. The GDPR has instituted specific requirements that all companies need to include their privacy statements. So if you haven't updated yours since the legislation was passed, now is the time to do so.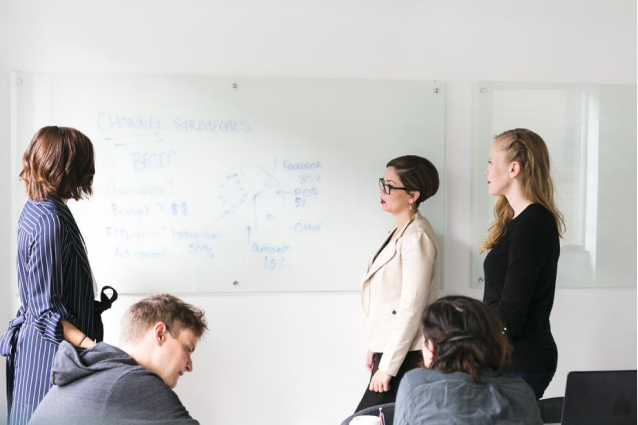 Leadlander Can help
You may need to make significant changes to your sales plan in order to retool your B2B marketing and sales efforts to ensure they comply with the GDPR. If so, consider using Leadlander to assist with that process.
Our platform provides you with actionable information about the people who visit your website. You can use it to gain valuable insights that can enable your sales and marketing teams to thrive despite the restrictions of the GDPR.
If you think that your company would benefit from having a tool like this, then reach out to us today. Leadlander is currently offering a free 14-day trial of our platform so that you can give it a chance without having to invest a penny.
Signing up for the trial is easy. Just visit our website and fill out this simple form. Doing so could be just what you need to successfully rebuild your B2B sales and marketing efforts in the wake of the GDPR.