People who visit your website already have some interest in what you offer, and website visitor tracking data allows you to get detailed information about who's visiting your website, when they visited, where they visited from, and more.  
Most businesses are aware of how impactful identifying anonymous website visitors can be. But many organizations don't know how to leverage this information to improve their processes, close hot leads, and ultimately, boost revenue.
With the right approach, you can use web visitor tracking data to get the most out of these insights and help improve sales. Let's look at some best practices for making the most of your website visitor tracking data.
Make the Most of Your Website Visitor Tracker: 13 Tips to Maximize Your Data
Here are thirteen of our top tips for leveraging your visitor website tracking data:
1. Uncover Your Target Audience
One of the best ways to utilize web tracking data is to uncover your target audience. While you might already know your target demographic, you can use your website tracking data to uncover which companies are actually interested in what you have to offer.
2. Prioritize Your Prospects
Use your visitor tracking data to find your best prospects. For example, see which visitors visited your site several times, visited several pages, stayed on the website longer, as well as which organizations had multiple people visit. Then, prioritize those leads.
3. Increase Conversion Results for Cold Leads
Data from website visitors tracking tells you what pages and services your leads are looking at before they reach out. As a result, you can start the conversation by hitting the pain points related to their inquiry instead of poking around in the dark with a standard cold-call sales script.
4. Uncover Your Most Important Website Pages
When you track website visitors, you can see which pages they visit and for how long. This information enables you to quickly identify your most important pages (blogs, resources, etc.) and create more like them—or direct more traffic toward them.
5. Discover Your Most Important Access Points
When you track website visits, you're also tracking visitors' access points, or where they came from. This information can help you determine which marketing channels are working and which aren't, and adjust your strategy from there.
6. Understand Your Bounce Rate
Just like you can uncover your best pages through visitor tracking for website, you can also discover your lowest-performing pages. Use your website tracking data to figure out the bounce rate for various pages on your site and improve your weak spots to get better results.
7. Increase Your SEO Ranking
Tracking website visits reveals which search terms direct the most traffic to your website. With that information, you can determine how to improve your SEO strategy to generate more organic traffic.
8. Improve Account-Based Marketing Efforts
If you have an account-based marketing team, you can use insights from your website visitor tracker to refine and improve your efforts. For example, you can see when your target accounts visit your site and land on certain pages. You can also uncover who is visiting from each company using LinkedIn integration data.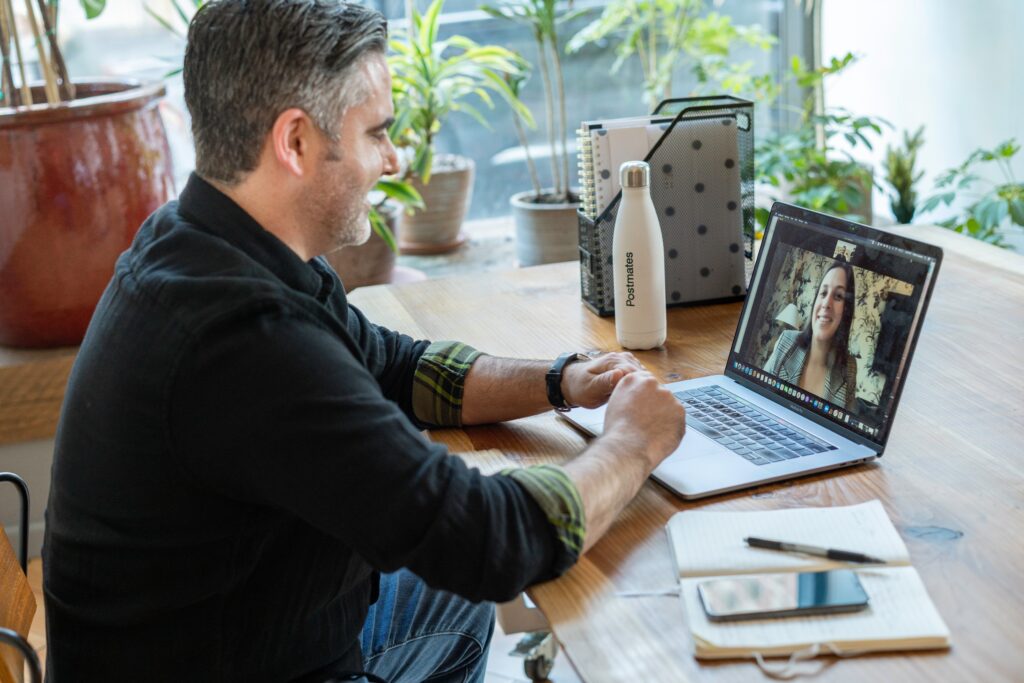 9. Validate Interest Level for Existing Leads
You can also use website visitor tracking to validate the interest level of your existing leads. For example, you might send your leads to a particular resource on your website, and you can track whether they actually visit it and how long they spend looking at it. If they visited it, they're likely very interested. In contrast, if they didn't visit it, they may not be as interested as you thought.
10. Level Up Your Sales Funnel
Tracking website visits gives you more information about how leads act during each stage in the sales funnel. As a result, you can take that information to develop a more impactful email drip campaign and sales funnel.
11. Segment Your Leads
You can also use your website visitor tracker to complete more effective audience segmentation. For example, you can use your website visitor tracking insights to break your visitors up by geographic location, actions, intentions, and more.
12. Group Visitors by Company
With data from a visitor tracker for websites, you can group your website visitors from the same company together. So, rather than having to keep up with multiple contacts, you can track all contacts from a single company at once.
13. Get Real-Time Alerts When High-Priority Prospects Visit Your Website
How nice would it be to know the moment a prospect visits your website? With visitor website tracking, you can know exactly when that important prospect visits certain areas of your website. For instance, if you pitch a company on a particular product, you can receive a real-time alert if they visit that product page on your website.
Start Tracking Website Visits With High-Quality Website Visitor Tracking Software
With the right approach, you can leverage your website traffic to drive more sales. Website tracking insights are incredibly useful for understanding your prospects, knowing when to reach out, uncovering performance information about your website, and more.
If you follow the best practices from this guide, you'll be on your way to leveraging your website visitor tracking for improved revenue in no time.If you don't already have a website visitor tracker, consider LeadLander. We're one of the longest-standing website visitor tracking software solutions on the market, and we know how to quickly get you the results you want. Try us free for 14 days.