Updated October 27, 2021
Without a marketing plan in place, you'll likely find yourself flying blind while attempting to win new clients for your company. But with the right plan, you can optimize your processes to ensure your team uses its resources well. Creating an excellent marketing plan is even more important in 2021, given the past year's events. If you're ready to build your plan, consider sales tracking with website traffic. This strategy will help your marketing staff be more effective while also improving your sales tracking process. Keep reading to learn more.
Understanding Website Traffic Tracking
Let's level-set with a quick definition. Website traffic is a person or company that visits a specific website. When they visit that website, the person or company leaves a trail of data behind. This data provides insights into who they are, how they're interacting with the website, and what got them to the site in the first place.
Just a few of the things you can track in your day-to-day website traffic include:
Number of users visiting your website
Popular referral sources
How long users are interacting with your website
Most popular content on your website
You can use the information you glean from website traffic (like customer demographics, the success of various marketing strategies, and popular content) to better inform your marketing strategy.
This is the basic premise behind the idea of website traffic tracking. Having access to visitor data is incredibly valuable.
5 Ways Tracking Web Traffic Will Help Your 2021 Marketing Plan
Discover new leads
A decent marketing strategy aims to generate valuable leads for your company's sales team to pursue. But if you're not tracking the people and companies that visit your website, you'll miss out on potentially the richest source of new leads available.
Most prospects will visit your website once, twice, or even more before they ever fill out a form or reach out to your team. When you track your website traffic, you know exactly when these visits occur. This can clue you into a potential new lead preemptively.
The best part is, you don't have to devote a ton of time or resources to make this happen either; tools like LeadLander will automatically notify you whenever a valuable new prospect visits your site.

After you've identified a new lead, you can begin marketing earlier in their decision-making process. This could be the difference between them buying from you or one of your competitors.
Get to know your target audience better
To create effective marketing campaigns, your team needs to first have an excellent understanding of its target audience. Maybe they do already. But they still could have blind spots that may be limiting the overall impact of their campaigns.
One way to address this is by learning more about how your target audience interacts with your website. This is where web traffic comes in. It provides your marketing team with the information they can leverage to improve their marketing plan. This is a list that includes:
The devices that users are using to access your site
The age and interest categories of your website visitors
The language and location of your visitors
The industry that your business visitors come from
Find your best-performing web content
Tracking your site's website traffic will also help you figure out which pieces of content your users are interacting with the most. Tools like LeadLander can also show you the average duration that someone spends reading a piece of content and the bounce rate for each of your pages.
Giving your marketing team access to this information can greatly impact the quality and relevance of the content that they produce for you. This data will help your staff understand what works and what doesn't. They can then use that information to create content that your target audience cares more about.
Boost your site's SEO
SEO marketing is a major component of many companies' 2021 marketing plans. Website traffic tracking can help you with this, too.
First, the data you receive will help you understand your users better to create superior content for them that ranks higher on search engines. Second, tracking your website traffic will give you insight into backlinks and exactly how they influence your SEO ratings.
You can even use the data you receive to figure out which search queries are driving traffic to your top pages. Then your marketing team can focus on those queries to optimize the team's results.
Understand which of your marketing strategies are performing best
The data you get from tracking your website traffic will also tell you how people get to your site. This sounds like a simple piece of information, but it can have a massive impact on your 2021 marketing plan.
If you know how people are getting to your site, you can determine which outbound campaigns are seeing the best results. With that information, your marketing team will invest even more in the top-performing strategies while also taking steps to fix underperforming campaigns.
The net result for your company could be a more effective outbound marketing branch.
Sales Tracking With Website Traffic: Keeping Tabs Will Aid Your Process
The line between sales and marketing teams within an organization can often be razor-thin. But the general rule is that marketing unearths new leads, gets them ready for a sales conversation, and then passes them off to a company's sales department.
That said, the lead transfer process between marketing and sales isn't always a straight line. Often, a prospect will continue browsing your website while they're in conversation with your sales team.
That's why staying on top of your website traffic could also have a big impact on your sales tracking process. It gives your team the ability to keep tabs on each prospect it identifies no matter where they're at in the sales process.
For example, imagine your sales team is in the process of pitching a new lead. As they prepare their pitch, they need to know what aspect of your company that prospect cares about.
If you've tracked their web traffic, you'll be able to quickly identify the pages they're looking at and the content they're reading and engaging with. Your sales staff can use that intel to create more personalized pitches, ultimately, boosting your chances of success.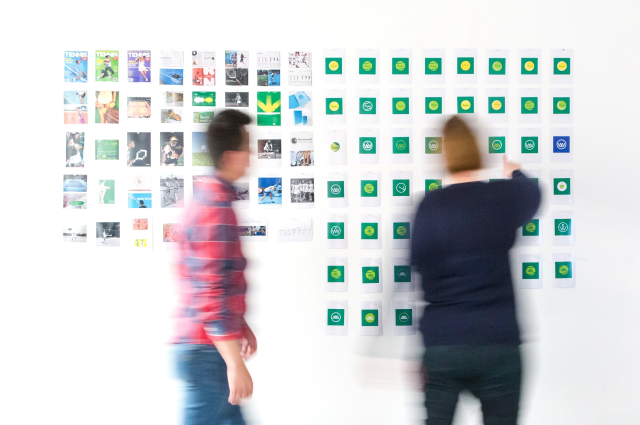 Other Tips For A Powerful Marketing Plan
Your marketing plan for 2021 needs to be comprehensive to be effective. Website traffic tracking should be a part of it. But it's not the only thing you need to do to have a great year of marketing.
Here are some other tips you may want to consider implementing into your plan:
Prepare for Google's next update now (at time of writing, Google announced that they will end cookie tracking in early 2022, so you should be boosting your CRM and tracking tools accordingly)
Start focusing on selling your products or services on social media
Consider focusing more on local SEO keywords to boost your regional results
Create partnerships with complementary companies in your industry
Find the right tools to automate as many marketing processes as possible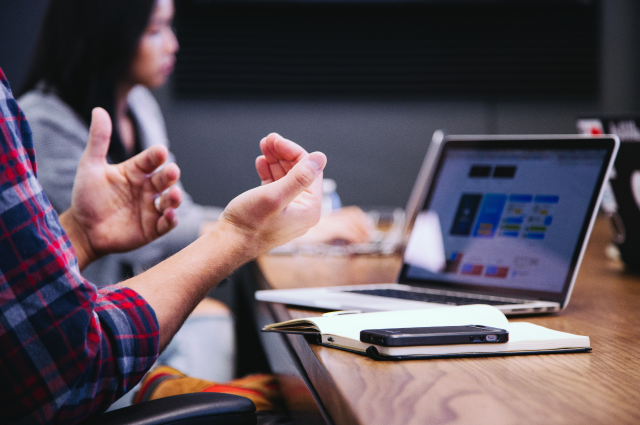 Upcoming Marketing Trends for 2022
Since we're nearing the end of 2021, you should shape your marketing plan with 2022 trends in mind. Here are a few strategies that can take your business to the next level after New Year's.
Online Events: Since the onset of COVID-19, online webinars, Q&A sessions, product launches, and other online events have completely taken off. Companies provide value to their prospects through online events, and in return, they gather data directly from the attending audience. Some creative online events that your leads might like include virtual concerts, leaderboard challenges, virtual photo booths, or virtual expos.
Direct Contact: With social media so overrun with businesses now, you should be pairing your social media efforts with your own data in 2022. While Facebook, Google, and Twitter have a lot to offer, you don't own those platforms, and you may get lost in the sea of advertisements. If you haven't already, consider establishing a newsletter or other content that you send directly to your prospects.
Story Telling: With so many products and services online, it is critical that you use storytelling to prove to your prospects you can help them with their problems. People looking for solutions don't want to read or hear metaphors – they want a practical example of exactly how you have solved their specific problem before. Instead of claiming statistics (like increasing productivity by 75%), prove it with a real-life example.
With a fresh marketing plan, all you need is the right tracking software to maximize your success in 2021 and 2022.
Take Advantage Of Your Existing Website Traffic By Using LeadLander
It's technically possible to track your website's traffic without any tools. But doing so is complex. You would have to sift through a ton of unimportant data to manually find IP addresses that align with real prospects. This would take your team so much time that the benefits likely wouldn't be worth the costs.
That's why LeadLander exists. Our platform will complete this job for you to don't have to do any of the work yourself. Instead, you can simply log into LeadLander and quickly see who's visiting your website and how they're interacting with it.
This way, you can focus on using that data to achieve your business goals instead of spending an excessive amount of time collecting it.
With LeadLander, you can:
Discover new prospects you haven't even identified yet
Improve the accuracy of your sales pipeline
Receive real-time alerts for new and returning prospects
Validate interest from cold calls and sales outreach efforts
We're making it super easy for you to get started. You can do so today by signing up for a free 14-day trial on our website. We look forward to hearing from you.