When done well, your sales pipeline meeting can help your team optimize its sales cadence and capitalize on its leads.
The problem is (and perhaps this doesn't come as much of a shock), most meetings aren't run correctly. Leaders get distracted from their intended topic, and the meetings end up being more of a waste of time than a help.
So the question is, how do you lead meetings that enhance your sales lead management practices instead of bringing down your efficiency? We put together this article to answer that question. Keep reading to learn more.
Why sales lead management meetings are worth having
Here are the main reasons why sales pipeline meetings are worth having.
Bring together marketing and sales
Research shows companies that align their marketing and sales teams are 67% more effective at closing deals. That means if you want to improve your bottom line, getting employees from these two teams working together should be a top priority.
To do that, you need to consistently get members from the two teams in the same room. In this way, meetings help companies improve their sales results by bringing together groups that likely wouldn't communicate otherwise.
Opportunity to create and share concrete goals
Meetings are also the ideal time for keeping your teams appraised of your latest goals. Use them as an opportunity to brainstorm new goals as well.
Allow staff to contribute
About 75% of employees say that collaboration and teamwork are extremely important to them. Meetings provide the perfect medium for facilitating this.
Track progress
Meetings are also a great opportunity to check in with your staff about the goals they've been working on. You can use them to assess the rate of progress that's made and figure out new tactics if the results you're seeing aren't cutting it.
Improve team cohesiveness
People are busy. During a normal workday, they get into their silos and rarely step out to interact with coworkers they aren't interfacing with.
That's one of the biggest reasons why meetings are valuable. They take people out of their routines and get them talking to one another.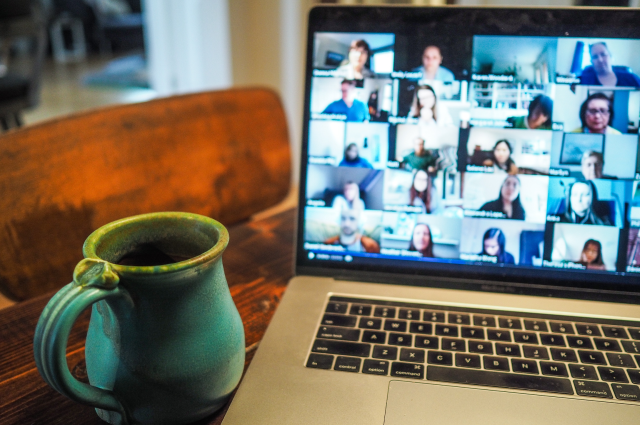 Before the meeting: Know your goals
When you're going to run a meeting, it's crucial to have a clear goal. Leaving your goals undefined is a surefire way to waste your employees' time. Here are some questions to ask yourself during this planning phase.
What challenges do you need to conquer?
You might host a meeting to focus on the challenges you need to conquer as a company. Define those challenges clearly. Consider what success and failure look like so you can share them with your team during the meeting.
What successes can you build on?
Spend some of your meeting time on what your company is doing well. It's human nature to want recognition for our hard work, so make sure you give your team praise when you notice them doing something well.
Do any changes need to be made to your strategic vision?
You may also want to consider changing your strategic vision during your next meeting. Make sure you're clear about what changes you'd like to make before the meeting begins. Clarity is key.
How does this meeting contribute to your overall goals?
It's also important to think about how the meeting you're holding will help you get to where you want to go. If you can't answer this question convincingly, you probably don't need to host the meeting.
Understand when meetings are needed
Finally, keep in mind that meetings aren't always necessary. You may be able to accomplish what you want with an email. If you can, it's not worth interrupting your employees' days with a gratuitous meeting.
Tips for running a more productive sales pipeline meeting
Know what your ideal sales pipeline looks like
You run meetings to get closer to your goals. So it's important to have a clear understanding of your sales pipeline goals before engaging with your team.
Maybe you want to expand your pipeline. Or perhaps you'd like to increase conversion rates at certain steps of your sales cycle. Regardless, you have to know what you want to accomplish before effectively communicating that to your team and getting them motivated to do it.
Use your meetings as an opportunity to practice
Sales are all about strategy. With the right communication strategy, your team can knock its pipeline goals out of the park. But like most things in life, excelling at sales requires lots of practice.
So why not use your meetings as an opportunity to develop sales strategies and practice pitching with one another? Doing so could give your team the confidence to be more productive in future sales calls.
Use polling to keep remote teams engaged
In today's world, many sales teams are entirely remote. This can make it tougher to keep everyone engaged with meetings. One idea to fix that is to start polling your team throughout the meeting.
Many virtual meeting applications have built-in polling software. Using it will both give your team the chance to contribute and redirect their attention back to what you're talking about when they get distracted.
Share your agenda
Create and share an agenda with your team pre-meeting. This way, they have the chance to review and think about questions and comments around the topic, which they may not think about in the meeting itself.
Ask your team members if there's anything they would like to discuss
Meetings are one of the only tangible opportunities that team members will have to discuss company goals and contribute. So it's important to set aside some time for this to happen during meetings in which it's appropriate.
Remember, employees whose opinions are valued are generally happier than those who don't feel like they have a say in the company's direction. So making time for this should help your business out with employee retention as well.
Take a closer look at a specific sales topic each week
Sales are a complicated practice, which involves a lot of different skills working in combination with one another. An excellent way to ensure that your team is continuously improving is to pick a weekly sales skill to focus on during your meetings.
For example, make one week all about cold calls. Then, dedicate a little time in each of your meetings to discuss tips and take feedback about that skill. Do this every week, and by the end of the year, your team will have dedicated time to improving 52 different skills.
Finish with a clearly defined plan of action
Lastly, it's a good practice to end each meeting with a summary of what you've talked about and a clear plan of action. Be explicit about what you want each part of your team to focus on and accomplish post-meeting. And try to get them to give you a timeline for delivering on whatever that may be.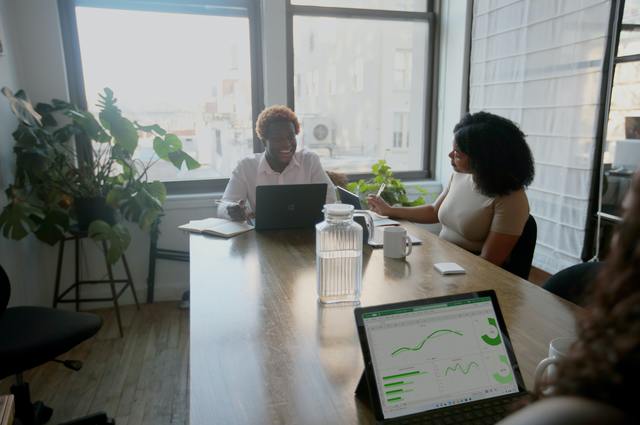 Optimize your sales cadence with LeadLander
Meetings can help your company with sales lead management to get as much out of its sales pipeline as possible. But this is just one strategy for boosting your sales figures. Another strategy is to invest in the right technology.
LeadLander can help you do more with the resources that are already at your disposal. Our website visitor tracking software tells you everything you need to know about who's visiting your website, how they're getting there and the type of content they're interacting with.
With this information, you can fine-tune your sales pitches, boost the impact of your marketing materials, and improve your bottom line.
You can try a free 14-day trial of LeadLander today.
Related Reading
---