The pandemic has impacted all of us in too many ways to count. In business, it's made it impossible to network at conferences, events, and other in-person functions. Thankfully, things are starting to open up again, and in-person conferences are officially back.
That makes now the perfect time to check out a digital sales thought-leadership event. Whether you're looking to improve your online marketing strategies, reach decision-makers, or drive revenue growth, learn about the biggest upcoming events in this space.
Why it's smart to attend thought leadership events
Let's take a beat to remember why conferences are worth attending in the first place (aside from combatting remote event zoom fatigue).
Build your network
Conferences are one of the few places you can go where attendees will be looking to expand their networks. 
Learn new things
Conferences also typically have panels and discussions that feature industry leaders discussing the topics you care about most. You can use this as a chance to learn new things and expand on your skillset.
Get inspired
If you've been waiting for your next big idea, attending a digital sales thought leadership event could be just what you need to get inspired. These events are intellectually stimulating since they give you the chance to interact with people from a variety of backgrounds.
You never know what conversation will be the one that gets you going. So make the most of your time!
Make sales
Conferences can get you facetime with decision-makers at major companies, so they're also a great opportunity to work towards revenue growth.
Just don't be too pushy – people expect to be approached by salespeople but if you try the hard sell too early, it'll turn your leads away.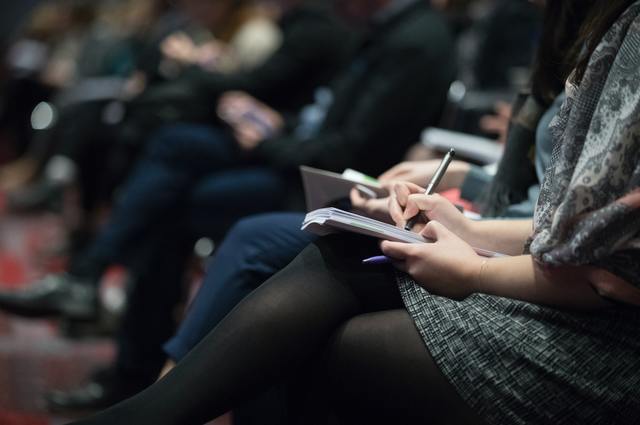 The top digital sales thought leadership events of 2022
DigiMarCon – New York, NY – April 21st-22nd, 2022
DigiMarCon is the largest global conference for digital marketing in the world. Events occur in multiple locations, but the upcoming conference in New York is set to be massive.
Here's what to expect:
Insights on emerging online marketing strategies from industry leaders
Plenty of opportunities to network with digital marketing thought leaders
Talks from some of the biggest names in the digital marketing industry
And here are some of the topics on the roster at DigiMarCon:
Email marketing
Account-based marketing
Mobile marketing
Paid search marketing
Predictive analytics
B2B Marketing Expo – Los Angeles, CA – April 6th – 7th, 2022
If you're on the West Coast and sell primarily to B2B buyers, then the B2B Marketing Expo is worth checking out. It promises over 250 speakers and more than 5,000 attendees to interact with.
By attending, you'll get to hear talks from industry leaders at companies like:
Interact Conference – Columbus, OH – May 18th-19th
The Interact Digital Conference could be another great option if you're located in the Midwest. Like the other events on this list, it promises to be a great opportunity for networking.
Here are some of the topics for the keynote speeches:
How marketers can find differentiation
Using behavioral marketing to drive sales
Big ideas from marketing and sales books that every marketer needs to know
Expect multiple breakout sessions on a variety of topics.
DMO Maui Mastermind – Maui, HI – February 8th-11th, 2022
If you're going to attend a sales conference, you might as well go to one in one of the most beautiful places in the world. Location is reason enough alone to check out DMO Maui Mastermind in early 2022.
The conference offers four days of connecting with industry thought leaders in marketing. It's as much of a retreat as it is a conference, thanks to events like sunrise yoga and poolside chats in addition to breakout sessions.
This conference, in particular, presents the opportunity to connect with other attendees in unique settings, which could help you forge stronger connections.
DigiMarCon Silicon Valley – San Francisco, CA – June 2nd-3rd, 2022
Here's another flagship DigiMarCon conference to check out if you're on the West Coast. This one should have a different focus than the New York conference, given its location in the tech hub of Silicon Valley.
Here are some of the topics that you can look forward to exploring at the conference:
Growth hacking
Programmatic advertising
Geo-targeting
Video marketing
Making the most of the events you attend
If you're going to take time out of your schedule to attend a thought leadership event, make sure you're getting as much out of it as possible.
Here are some tips to help you achieve that goal.
Start before the conference begins
Your conference success story begins before the event even starts. You can get so much more out of these conferences if you take the time to set up meetings and make introductions before it starts.
You might reach out to other people in your industry who you know will be in attendance a few weeks prior. Simply saying "hi, hope to see you there!" should give you the introduction you need to have a great conversation at the event.
Go with a goal in mind
It's worth planning out what you hope to achieve at the conference in advance. That way, you know how you should be spending your time once you get there.
There are a few different goals you might have while attending one of these conferences. For example, you might want to improve a certain skill: Make a point of attending breakout sessions and talks that focus on that.
Perhaps you're interested in expanding your network. If so, you can develop a game plan for how you're going to do that before the conference begins.
Pick the right sessions
If you're attending a large digital sales conference, like the ones highlighted above, you're probably not going to be able to attend every session. Create a schedule for yourself that allows you to make it to the sessions likeliest to provide you the most value.
Get out of your comfort zone
Conferences can be a bit uncomfortable – especially if you're not the most outgoing person in the world. Try to set a goal for yourself while there. It might be introducing yourself to a certain number of people each day, or swapping a certain number of business cards before the event's concluded.
Regardless of what it looks like, getting out of your comfort zone is an important part of utilizing these conferences.
Follow up after the conference
You could have an excellent conference and meet a ton of incredible people, but if you don't follow up afterward, you won't glean as much value.
You want to make sure you reach out to the people you meet at an event after it's over. Doing so will prevent you from losing some of the networking gains you made at the conference.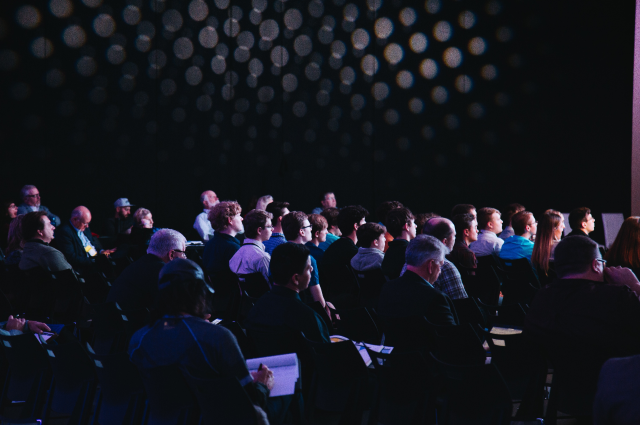 Optimize your online marketing strategies with LeadLander
Digital sales thought leadership events are a fantastic way to glean new insights within your industry, enhance your online marketing strategies, and network – especially when used in tandem with tools that can leverage your leads and networking efforts.
LeadLander arms your team with actionable data regarding who's visiting your site and why. You can use that to make more personalized pitches and serve up more targeted marketing content.
Need further convincing? Learn more about LeadLander today.
[contact-form-7 404 "Not Found"]
Related Reading
---