Salespeople are some of a company's most important employees. The work they do is directly tied to the amount of revenue their employer makes – and that's why successful salespeople tend to earn a lot of money. Perhaps you're interested in transitioning into a sales career because it would allow you to earn a higher income. Or you're interested in a career change and want a challenge.
Either way, if you want to transition into a sales career, the first company you work for will have an impact on your career trajectory. That's why we've highlighted the top 10 startups, B2B, and B2C sales companies to work for below.
Why the company you work for matters
Maybe you're unconcerned about the company you work for, so long as you're getting into sales. But here's why the company that you work for matters.
Pay and benefits
Some B2B companies and startups are more generous with their pay and benefits packages than others. If part of why you're getting into this line of work is to make more money, then you want to pick a company that offers the best chance of earning your desired salary.
One thing to keep in mind is that many sales jobs use a commission-based pay structure. That means the amount you earn will be directly tied to how well you perform as a salesperson.
If you're confident in your sales abilities, go with a company that offers a higher commission rate but a lower starting salary. The opposite may be true if you're not confident in your sales skills yet.
New opportunities for growth
The other thing to think about when searching for a first sales job is the opportunity for growth in that business.
Upward mobility may be limited at a small company, but you may get to play a more significant role in the sales process. You may have to make these types of trade-offs while searching for your new position.
When evaluating decisions like these, it's essential to keep your long-term career goals in B2B sales in mind. Clearly define your goals and use them as a guide for evaluating job prospects.
Work-life balance
Maintaining a healthy work-life balance is not just important for your mental health and happiness. It will also make you more productive: Research shows that employees with a positive work-life balance are about 21% more productive than those without one. So if you want to maximize your performance and feel better while doing it, look for sales jobs that will allow you to maintain a healthy work-life balance.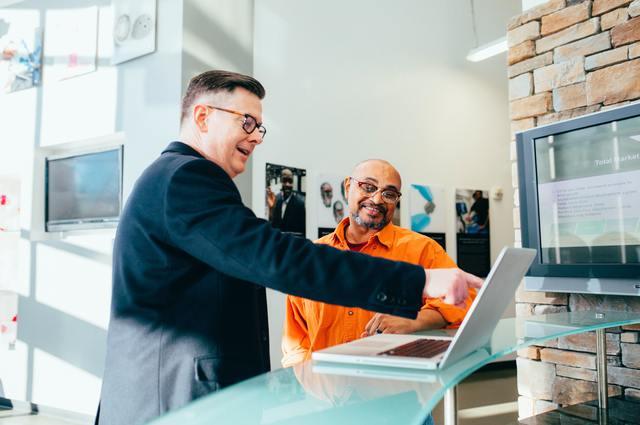 The best companies and startups for transitioning into a sales career
Before diving into the top companies to sell for, we should note that we're basing these rankings on evaluations made by Selling Power. They've used objective criteria to rank the top companies for salespeople for each of the last 21 years. Here's what their data says about 2021.
1. AMAROK
AMAROK took home the number one spot on Selling Power's list of the top 50 companies to sell for in 2021. It's a business that sells solar-powered electric fences to keep properties free of trespassers.
The company says that salespeople are the foundation of its success. So it rewards its sales staff with excellent compensation and benefits packages. They also scored highly in sales enablement, onboarding, and training.
2. Datasite
Datasite is another excellent company to work for if you're interested in getting into B2B sales. It describes itself as the leading SaaS provider for the mergers and acquisitions (M&A) industry.
Datasite scored ok in compensation and benefits, but it has the highest score for sales enablement, onboarding, and training of any company on Selling Power's list. That makes it an excellent fit for new salespeople seeking extra training.
3. Justworks
Justworks is a startup that sells software and expert support for various business functions, including payroll, benefits, HR, and compliance. If you have a background in one of these industries, then transitioning to a sales job at Justworks could be ideal for getting into sales.
The company earned an exceptional ranking for sales onboarding, enablement, and training and scored just below Datasite compensation and benefits.
4. Prudential Overall Supply
Prudential Overall Supply provides uniforms, cleaning products, and other types of supplies to companies. It's a business you may want to take a look at if you're interested in getting some B2B sales experience with a business that takes the time to train its sales staff well.
5. Whirlpool
Whirlpool is a brand that has more than 100 years of experience helping Americans enjoy their home life. If you're interested in finding new opportunities in sales that involve working with a highly recognizable brand, then this could be the company for you.
Like each of the other companies covered on this list, Selling Power ranked Whirlpool highly in onboarding, enablement, and training in addition to compensation and benefits.
6. Cintas
Cintas is a supplier that helps companies with uniforms, training, fire protection, facility services, and more. It earned one of the highest scores for compensation and benefits on Selling Power's list.
So if you're looking for a B2B sales job that gives you the potential to earn a lot of income, you may want to look for a position with Cintas. The business also sells a variety of products, allowing you to gain experience working with multiple companies.
7. Aramark
Aramark is a hospitality company that specializes in food services, facility services, and uniform services. It's one of the largest hospitality brands in the country, which makes it a good fit for someone looking to gain experience with a nationally-recognized brand.
Aramark earned one of the highest rankings for sales training, enablement, and onboarding as well.
8. Hilti North America
Hilti North America could be a great fit for any new salesperson who has experience with tools, the DIY industry, construction, or engineering. The company sells tools, training services, fleet management, business optimization services, and more.
Selling Power gave Hilti North American high marks for onboarding and training, so salespeople should have a smooth transition.
9. Waste Management
Waste Management is another great company for professionals who are transitioning into a sales career. It provides residential and businesses waste removal services and are one of the biggest brands in its industry. Working for a nationally-recognized brand like Waste Management is a smart way to build a compelling sales resume.
10. Opengear
Opengear is a company that sells network resilience, remote access, security, and automation services. Its products and services keep critical infrastructure running at some of the largest companies in the world. Its clients include names like Tesla, Amazon, and Cisco, just to name a few.
This company could be a great fit if you're interested in working on B2B deals with some of the largest businesses in the world. The experience that you gain from working at Opengear could set you up for a very successful long-term career in sales.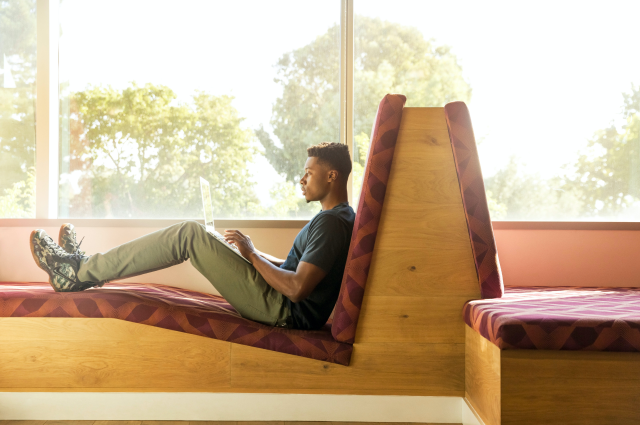 Improve your sales performance with LeadLander
Getting your dream sales job is just the first part of becoming a successful salesperson. You will also need to use the right strategies and tools to unlock your full potential in this industry.
LeadLander is one tool you should consider using – while job prospecting and once you've landed that new role. Consider it your secret sales weapon.
With LeadLander, you get in-depth insights into who's visiting your website, which company they work for, and the content they're interacting with. You can take this data and use it to craft the perfect pitch.
Take the first step towards improving your sales performance by signing up for a free 14-day trial of LeadLander today.
Related Reading
---