If you're interested in sales jobs, you may also be looking into what it would take to qualify for sales manager jobs. Moving into leadership can offer you a consistent income and provide you with a better work-life balance.
But not everyone can get hired for the best sales jobs. So you're going to need to take steps that will differentiate you from the competition.
Keep reading to learn what you can do to finally get hired for the sales manager job you've dreamt of.
Baseline qualifications for sales manager jobs
On average, there are 118 applicants for every job – and that number will likely be higher for the best sales jobs. Because of that volume, hiring managers can't do a deep dive into every application they receive. Instead, they use various baseline qualifications to immediately screen out the least qualified applicants.
1. Earn your degree
Most sales managers hold at least a bachelor's degree. There isn't a specific major you need to have to become a manager. But taking courses on economics, law, and leadership can help you develop the skills you'll need to do well in this position.
2. Gain experience
Employers looking for sales managers typically prefer to hire applicants with at least 1-5 years of sales experience. So you'll need to spend some time in a lower sales position before you apply for management.
3. Look into further training opportunities
Many hiring managers also like to see that an applicant has gone above and beyond to develop their sales and management skills. You can demonstrate that by earning a:
Certification
Master's degree
MBA
Or by completing some other type of sales or management training beyond your college degree
Develop these skills to move up the ladder
If you want to continue moving up the ladder into increasingly important sales leadership positions, you'll need the right set of skills. Here are five that are worth focusing on as an aspiring sales manager.
Leadership
Leadership is perhaps the essential skill for a sales manager to have. You'll need it in spades to organize your employees around a common mission and motivate them to give it their all.
You don't have to wait until you get hired as a leader to develop these skills. Here are some ways you can seed these traits into your current position:
Start acting as a positive support system for your colleagues
Step out of your comfort zone and volunteer to work on new projects
Focus on becoming a more vital critical thinker
Practice predicting future needs – and preparing for them now
Training and mentoring
As a sales leader, your success or failure will typically come down to how well your team members can execute the plan you give them. That's why it's extremely important also to develop your ability to train and mentor people.
If you excel at helping people get better at their jobs, then you're always going to have a place as a sales leader.
Identifying and recruiting skilled employees
As we touched on in the previous point, a sales leader is only as strong as their team. That's why two additional must-have skills are identifying and recruiting talented individuals.
Doing this is all about understanding the specific skills someone needs to excel on your team and identifying those skills when you see them.
Communication
Communication is another important skill for someone in a sales management position. You'll need it to convey your expectations to your team accurately and build stronger relationships with the employees you oversee.
Organization
If you want to be a sales manager, you're going to be responsible for overseeing many different people, groups, and strategies. Unless you're organized, it's impossible to keep tabs on all of these things.
So if you'd like to become a sales leader one day, now is the time to develop your organizational skills. You can do that by:
Starting to think about how you should prioritize different types of tasks
Keeping a written calendar
Being intentional with your time and how long you devote to your tasks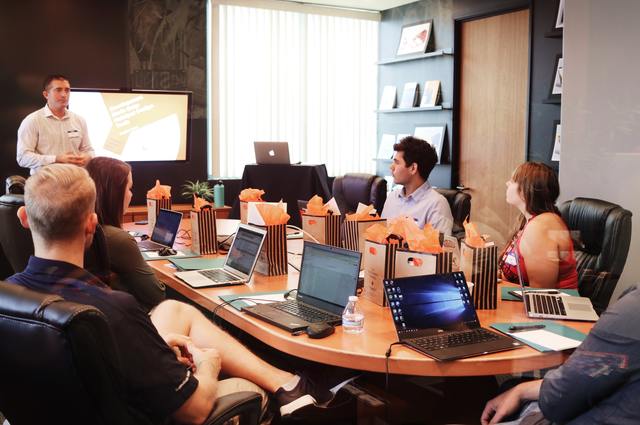 Best industries for growing as a sales manager
The industry you choose to get into can have a big impact on how easy or difficult it is to become a sales manager. This section will cover four of the industries that have the most opportunity for these professionals.
Technology and software
The global software market is already in the hundreds of billions. But it's still expected to increase at an annual rate of more than 11% from 2021 to 2028.
Even the best technology in the world won't sell itself. Massive companies that create it need to hire sales leaders who can build and lead powerful sales teams.
Healthcare
Healthcare is another great industry to get into as an aspiring sales manager. The U.S. has both an aging population and a population that's sicker than ever, COVID aside. That's why the demand for skilled healthcare sales leaders is only expected to rise in the years to come.
Financial services
With a total value of over $1.4 trillion, financial services are one of the most significant components of the United States' GDP. That means there's plenty of opportunity in this field for sales leaders who understand economics.
Emerging markets
The other industries on this list are all firmly established already. But if you're looking for a rapidly-expanding sector that you can still get in on at the ground floor, going into emerging markets might be your best bet.
The GDP for emerging markets is expected to grow three times faster than developed markets over the coming years. That makes this industry a smart one to get into as an up-and-coming sales leader.
Other tips for progressing in your sales career
Set goals
Setting goals can do wonders for your career progression. That's because it gives you something concrete to work toward, which should help boost your motivation during every phase of your journey in becoming a sales leader.
To take full advantage of your goal-setting, establish both short and long-term ones. These should be realistic but still lofty enough to give you a sense of satisfaction when they're accomplished.
Ask questions
No matter how skilled you become, you'll never know everything. Nobody can. That's why it's important never to stop asking questions as you work toward your sales career goals.
The best salespeople ask both their customers and their coworkers lots of questions. So the next time you encounter something you don't know the answer to, don't hesitate to ask.
Treat others with respect
It's always important to treat other people with respect. It might seem like a no-brainer, but failing to do so could limit your sales career progression.
For example, you might brush a coworker off one day only to find out that you need their help the next.
Ask for feedback
It's difficult to be truly objective with ourselves. That's why asking your supervisors, colleagues, and customers for feedback can be so valuable. Doing so can help you identify new opportunities for improvement that you might have otherwise overlooked.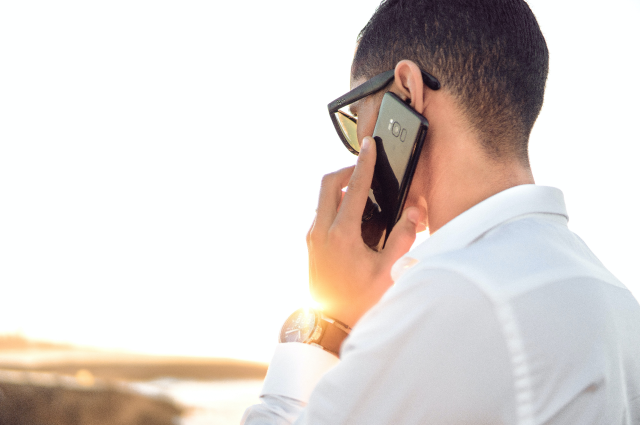 LeadLander can help you become a more effective sales leader
Whether you'd like to become more effective as a sales leader or a sales professional, leveraging the right technology can help you achieve your goals.
That's why you should check out LeadLander. Our website visitor tracking software can give you a ton of insight into your audience. You can use that information to make more informed decisions about how to interact with them.
You can try a demo of LeadLander today to experience our value.
Related Reading
---