Research shows that 80% of new leads never translate into sales. That's a massive pool of potential customers who you're allowing to walk out the door. But you can bring that number down by implementing a well-designed lead nurturing campaign.
This is why lead management should be a priority. Read on for some actionable tips and step-by-step instructions for converting more of your leads into customers.
Understanding lead nurturing campaigns
Lead nurturing is the process of developing and maintaining relationships with leads at every stage of the sales cycle. When you launch a lead nurturing campaign, your goal is to generate leads and move them efficiently towards becoming one of your paid customers.
Tips for planning an effective lead management campaign
Before diving into step-by-step instructions for creating a lead nurturing campaign, here are some general tips.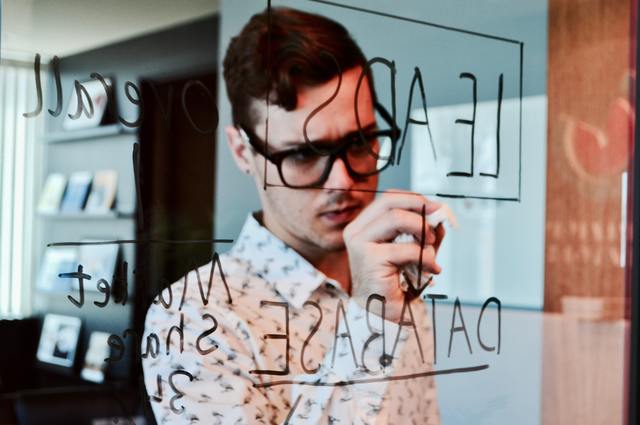 Create and use targeted content
The content you share with leads will significantly influence how likely they are to become a paying customer. If you want to get as much out of your content as possible, it needs to be targeted to address each segment of your audience's unique goals, concerns, and interests.
Rely on multiple channels
Data suggests that companies that use a multi-channel marketing strategy are 3x more effective than those that don't. So if you're not already reaching out to your prospects over at least two channels, now is the time to get started.
The most popular marketing channels are:
Email
Social media
Websites
Blogs
SEO
Each can be effective in its own right, so it's a good idea to do some trial and error testing to see which of these channels your company wants to invest in long-term. Your decision will also depend, to a certain extent, on your target audience and the channels they use most frequently.
Personalize as much as possible
Personalization is extremely important to your lead nurturing process. Even though it's smart to build a system that can work on any lead, it's important to remember that every prospect is their own person or company.
According to McKinsey, personalization can increase revenue by 5-15% and boost marketing-spend efficiency by 10-30%.
You don't have to get crazy with your personalization, either. There's no need to create customized content for every lead you receive. Instead, doing something as simple as adding a prospect's name to the subject line of an email you send out can make them more likely to open it.
Consider using lead scoring
Most companies cannot deploy maximum resources to appeal to every prospect they interact with. That's why your brand may want to consider using lead scoring.
This lead qualification strategy involves prioritizing the amount of money you spend on a lead based on how likely you think they are to convert into a paying customer.
Lead scoring can be a great strategy for figuring out which type of content you should spend the most on creating. It can also dictate how you deploy your sales staff to ensure it's functioning as efficiently as possible.
Generate leads more consistently by leveraging technology
There's great tech out there that can help you get more out of your lead nurturing plan. Look into it now so you can figure out which tools could be worth investing in for your company.
How to plan an effective lead nurturing campaign in 2022
1. Know your audience
If you want to nurture leads from the time you first meet until they become your customer, you need to know what will get them there. That requires having a keen understanding of who your audience is and what they care about.
For example, you can use the data from a website tracking tool to generate leads more consistently and learn more about the type of content they care about. Then you can focus on delivering that content to that segment of your audience.
You can also use tools like AmericanFactFinder. This uses census data to help you learn more about what different demographics value.
However you do it, the first step to creating a lead nurturing campaign that will last is having an excellent understanding of your target audience.
2. Focus on providing value, not closing the deal
In the early stages of your lead management process, you shouldn't focus on closing the deal. Most people aren't ready to make a purchasing decision when they're just starting to research what you offer.
A better strategy at this early point in the sales process is to establish yourself as a source of value during the deliberation process. You can also subtly position your product as the best option among the competition.
Put together ebooks and webinars that cover important topics for your leads. And highlight why the specific benefits that your product offers are some of the most important. That way, when the lead is ready to make their purchasing decision, they'll remember you and feel comfortable buying from your brand since you've taken the time to establish a relationship.
3. Set an objective for every point of contact
If you want to get as much out of your lead nurturing plan as possible, it'll be important to optimize each aspect. That's why it's smart to set yourself an objective for every point of contact you have with a lead.
These objectives should gradually help you move the person or company from showing an initial interest in your product to purchasing it.
For instance, you may begin the lead management process by sending out a welcome email. Your objective could be to establish a relationship with the prospect and provide them with basic information about your company so they get to know you.
Your objective for the next email could be to introduce them to their product options. Then in another email, attempt to start a sales dialogue by giving them the chance to get a free consultation from someone on your team.
4. Find your perfect timeline and stick to it
Your timeline for nurturing leads can significantly impact your success at lead management. But the perfect timeline can vary considerably based on the industry you're in and the type of product you sell.
So you may need to do some experimentation to see what sales timeline is the most effective for you. Once you find that timeline, stick to it – it'll give you the best chance of converting each new lead you generate.
5. Evaluate your performance and optimize
You should be able to put together a compelling lead nurturing process that helps you get the most out of the leads you find. But you don't want to set it up and forget it once this happens.
Instead, it's important to evaluate how your lead nurturing is constantly going. You can use data and analytics to identify new opportunities to boost your effectiveness and areas where you can still make improvements.
Additionally, your target audience's preferences, needs, and goals will likely change over time. You'll be able to spot these trends faster and capitalize on them if you have a built-in system for evaluating your lead nurturing performance and optimizing it.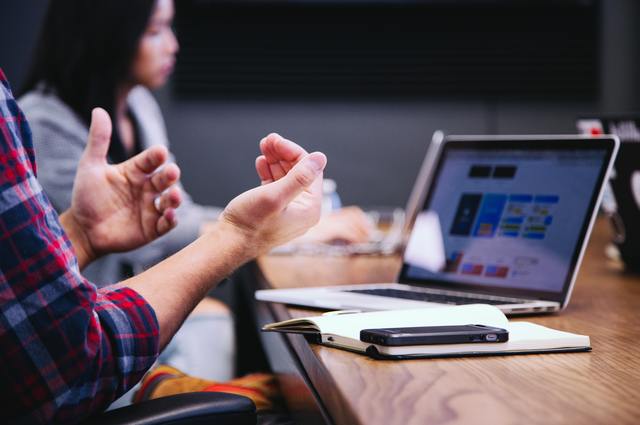 LeadLander can help you get more out of your lead management efforts
Creating an effective lead nurturing campaign can help you generate leads and convert them more efficiently. But to do that, you need to fully understand what your leads care about.
That's where we come in. Our website visitor tracking software gives you a wealth of information about the people who visit your website. You can use those insights to make better decisions about how you reach out to them.

You can try out our demo today to learn more about how we can help.
Related Reading
---