Companies use consumer data to find new leads, market products to them accordingly, and close deals. But for several years now, there's growing consumer sentiment against things like data-based visitor tracking and remarketing.
Now, legislation like Europe's General Data Protection Regulation (GDPR) is popping up and changing how companies interact with consumer data. The GDPR could completely change how you're able to sell to your target audience.
Read on for an overview of the regulation and navigating sales with GDPR.
The General Data Protection Regulation
To remain compliant with the GDPR, you must first understand it. We'll provide you with an overview of the need-to-know facts.
What it is
The EU describes the General Data Protection Regulation (GDPR) as the toughest privacy and security law globally. In basic terms, it places restrictions on how organizations can collect and use consumer data.
The legislation arose as a response to the growing consumer demand for data privacy. It uses the threat of monetary fines to ensure companies use consumer data in measured, transparent ways.
How it changes the sales process
The GDPR legislation impacts web-based sales in pretty significant ways. It outlines specific ways to collect and use consumer data while outlawing any other data usage practices.
Most modern companies rely on consumer web data to sell products to new customers. But many of the visitor tracking practices that businesses have grown accustomed to using are no longer possible under the GDPR.
This means that companies must alter their sales processes to remain compliant without sacrificing their revenue goals.
Who is impacted by it
You may think that the GDPR only impacts companies based in the European Union. But any company that does business with EU nationals must abide by the legal requirements codified in the GDPR.
That means if you have a U.S.-based company that also sells products to EU countries, you would need to follow the GDPR or risk incurring a hefty fine.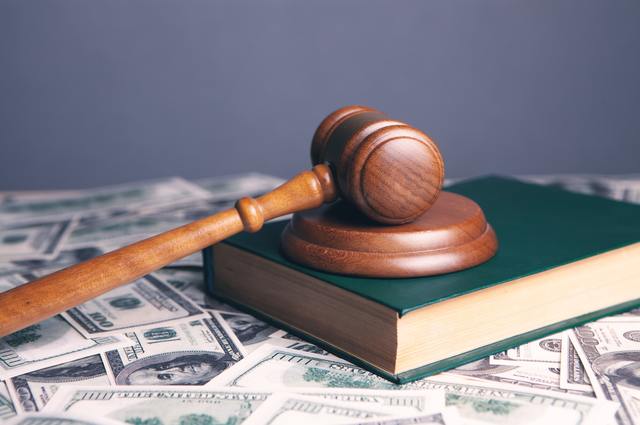 How to navigate sales with GDPR
The GDPR has had a significant impact on web-based sales processes. But you can still hit your sales goals as long as you change your practices to reflect the new legal requirements.
Here are eight tips to keep in mind while navigating sales under GDPR.
Stop sending cold emails without consent
Perhaps the most significant change to your sales process will be the restrictions placed on cold emails. Under the GDPR, you need to get a prospect's permission before you can send a cold email.
That applies to every type of cold email you can think of, regardless of whether it sounds like a sales email or not.
If you want to continue sending cold emails, you'll need to be very careful about how you do it. The legislation says you need a 'legitimate interest' to contact the person and have collected their data in a targeted way.
If you're not sure whether a cold email that you're about to send will be GDPR compliant, don't send it. We'll tell you another point about why it's not worth the risk.
Start spending more time selling on social media
GDPR applies to social media, too. But only if you've been using cross-site social media platform tracking and retargeting.
That means you can still connect with your customers through your social media accounts and with targeted ads that remain siloed on each platform. Focusing on this can be an effective way to boost your sales numbers in a post-GDPR world.
Just remember, you won't be able to run remarketed social media ads to EU customers who haven't given their consent. But you can work on attracting new leads with targeted, platform-specific social media outreach on your accounts.
You could even send 'cold messages' to people who follow you on platforms like LinkedIn, as these aren't covered under GDPR.
Reach out to prospects with cold calls
The good news is that you can make a cold call without having to worry about getting any GDPR-related blowback, as calls aren't protected under the legislation. That means you may want to start making cold calls a more significant part of your sales process as you scale back your usage of cold emails.
After you make a cold call to a prospect, you may be able to begin sending them cold emails. You'll just need to request their consent during the call and document that consent in some way.
One way to document consent is by recording the phone call, but even that's not always necessary. You can also write a follow-up email to the prospect that summarizes the consent they gave you on the call.
Focus on references
Another good thing to know about GDPR is that you can continue reaching out to prospects with cold emails and cold calls based on references from existing customers. So if you're looking for new ways to fill your sales pipeline without violating GDPR, you may consider asking some of your clients for references.
Update your web forms
You'll also likely need to update your website's contact information request forms if you haven't already. The GDPR is pretty specific about how you can ask for a website visitor's data. You want to ensure compliance, or you won't use the data you get for sales outreach.
The key is that you need to be specific about what you're going to do with the lead's information. For instance, when a customer fills in their information, you may include a checkbox they can click to indicate their willingness to receive marketing materials from you. You would want to list everything you might do with their data here to make sure it's clear enough to pass a GDPR test.
Consider buying lead lists that have documented consent
You might be surprised to read that it's still possible to purchase and use lead lists without breaking your GDPR compliance. You just need to be careful about which lists you choose to get.
More specifically, you need to find lead lists that have documented consent from all prospects. These lists may cost you a bit more, but they can also be a fantastic way to boost your sales numbers in a post-GDPR world where finding new leads can be challenging.
Understand that consent is specific
This is another general rule you'll want to keep in mind as you navigate sales under GDPR. The idea is that, even if you get consent from a lead, that doesn't mean you can bombard them with every marketing message you create.
If someone gives you their email address to sign up for a webinar, you can't use that to start sending cold emails unless they also give you consent for that.
It's another reason why updating your web contact forms is a good move; you want to ensure your leads are allowed to provide you with consent as often as possible.
It's better to be safe than sorry
If you're ever unsure about whether something you're doing is GDPR compliant or not, best to err on the side of caution. Penalties for breaking the GDPR can be severe. Regulators have the ability to fine non-compliant companies up to 4% of global revenue. That has the potential to be massive, depending on how large your company is.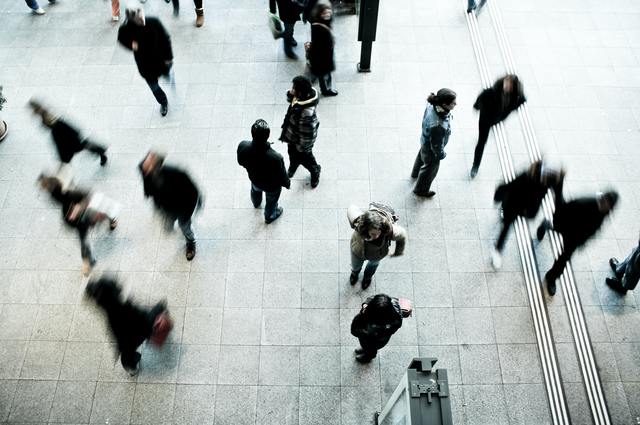 LeadLander is a GDPR-compliant strategy for getting more out of your website
While you may think it's impossible to use website visitor tracking and remain GDPR compliant, rest assured: You just need to make sure you choose visitor tracking software designed to abide by all GDPR requirements.
That's why you should take a look at LeadLander. Our tracking software is 100% GDPR-compliant, so you can continue taking advantage of your website data without worrying about fines or compromising your relationship with your customers.

You can try a free 14-day trial of LeadLander today to see exactly how useful our software can be for your company.
Related Reading
---