We are now living in the era of social selling – and it's been that way for a few years. Whether you're familiar with the term or not, you've likely seen this practice at work: using social media to build relationships, engage with prospects, and close deals. It isn't just a buzzword, though; it's a fundamental shift in how we approach sales in today's interconnected world. And it's ripe with potential to help your sales program thrive.
Social selling, or social sales, is where the world of sales and social media intersect, where sales professionals can find, connect with, and nurture potential customers online. It combines the tried-and-true principles of good selling with the power of social media to provide a more effective, holistic approach to sales. 
There are many benefits to this sales strategy. From gaining real-time insights into your prospects and personalizing your interactions, to reducing the length of the sales cycle, selling on social can open up a world of opportunities. In fact, LinkedIn found that 78% of social sellers sell more than salespeople who don't use social media.
But how do you make social sales a success? In this guide, we're sharing best practices, social selling examples, and concrete action items to help you excel at social media selling. Let's get into it.
Social Selling, Defined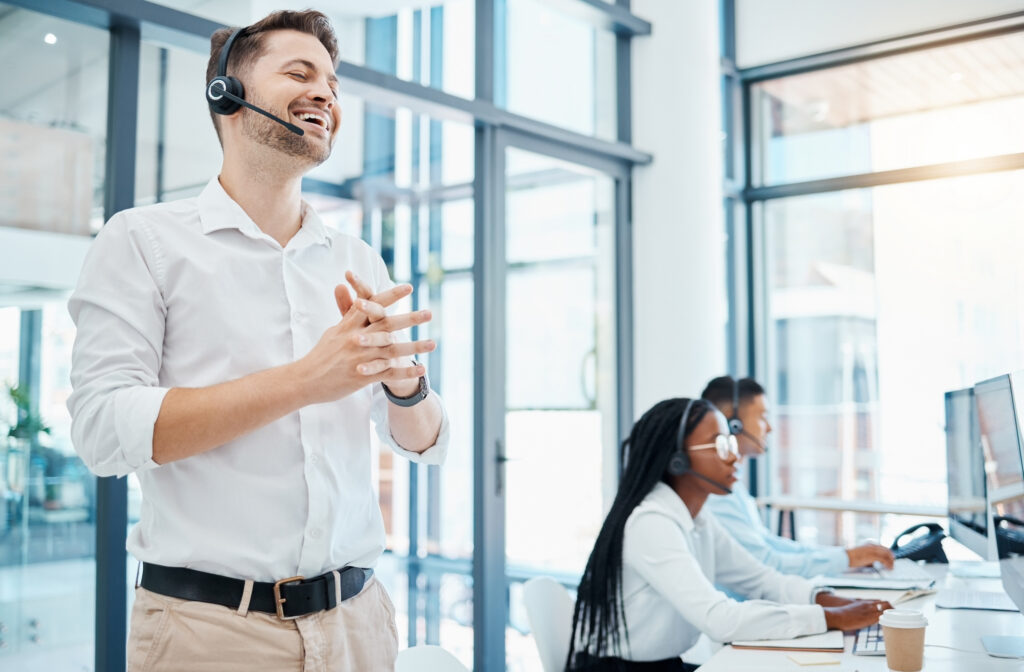 First, let's clear up what social selling is — and what it isn't.
Social selling is not: about bombarding strangers with unsolicited pitches on social media.
Social selling is: about using social networks to locate, understand, and engage prospects in a meaningful and personalized manner.
In a nutshell, selling on social involves using social media platforms like LinkedIn, Facebook, and Instagram to provide value to your potential customers — answering questions, responding to comments, and sharing relevant content — until they see you as a trusted leader in your industry.
The traditional sales tactics of old, like cold calling and mass, impersonal emails, just don't cut it anymore. Today's customers are digitally empowered and want to be treated as such. They do their own research, seek out opinions, and want to engage with salespeople on their terms. Social sales enables salespeople to meet customers where they are — on social media — and build relationships that foster trust and eventually lead to sales.
Your choice of social selling platform(s) will depend on where your prospects spend their time and which platform aligns best with your offering. Here's a quick rundown of popular social platforms:
Understanding social selling and its integral role in the modern sales process is the first step towards mastering it. Let's move on to explore how you can lay your own foundation for social selling success.
Best Practices for Social Selling: Examples and Action Items
Follow these best practices to help you build a strong social selling strategy.
1. Build a Powerful Personal Brand
A robust personal brand is the cornerstone of effective social media selling. Your online presence should communicate who you are, what you do, and how you can provide value. Here are some action items to get you started:
Optimize Your Profile: Whichever platforms are the best fit for your audience, ensure your social media profiles are complete and professional. Include a high-quality headshot, a bio that speaks to your experience in the industry, and details about your expertise and accomplishments.
Showcase Your Expertise: Regularly share posts that demonstrate your knowledge and thought leadership in your industry. From tips and tricks to curated articles and short videos, what you share will build a foundation of credible content that reflects on your brand.
Show Your Personality: People aren't just buying the product or service that you're selling, they're buying the human behind it — you. Let your personality shine through your online interactions so people feel like they're building an authentic connection.
Example: Serial entrepreneur and influencer Gary Vaynerchuk has built a strong personal brand through consistent content and a strong social media presence, including on Discord.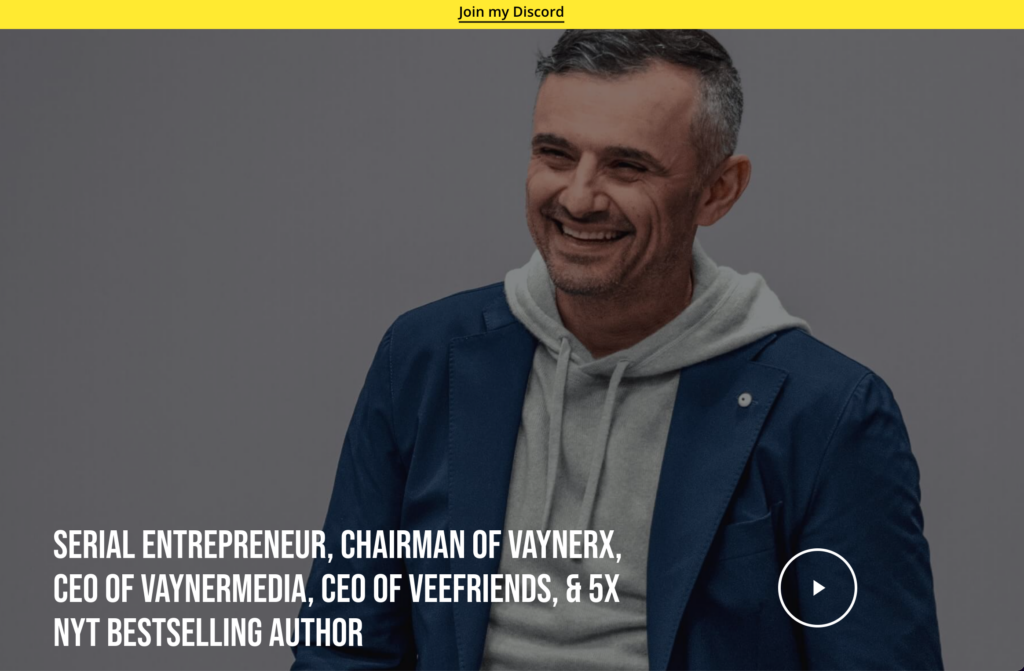 2. Share Valuable Content
Content is the currency of social selling. It's what you offer in exchange for your audience's attention. Here are some actions to get things rolling:
Curate Relevant Content: If you don't already, sign up for industry publications and newsletters that are relevant to your niche. Review them regularly for content that will be of interest to your audience — and then share away on your social platforms.
Create Original Content: Content curation is great, but showcasing your unique insights through content marketing is even better. Creating your own content doesn't have to be cumbersome; consider starting by writing short tips and tricks and publishing them as social posts. Then take it a step further by writing short articles to publish on LinkedIn. Record short selfie videos of yourself sharing product tips or dos and don'ts with your audience.
Mix Up the Format: Use videos, live streams, slide shows, carousels, and other interactive content formats to engage your audience. Consider co-publishing posts with other thought leaders to maximize your reach.
Example: Marketing Brew, the popular marketing and advertising newsletter, does a great job of sharing a mix of curated and original content, catering to their audience's interests.
3. Build and Nurture Relationships
Social selling is about building relationships, not just making connections. Here's how you can foster these relationships:
Engage Daily: Go beyond liking posts. Spend 5-10 minutes a day leaving thoughtful comments and engaging in conversations with your followers.
Follow Up Consistently: Keep in touch with connections, even when you're not selling, to nurture the relationship. Tools like a social CRM can help you automate this process.
Personalize Your Messages: Tailor your interactions based on your connection's interests and needs. Keep notes about your high-value contacts so you can easily incorporate personalization into your communications. Again, a social CRM can be helpful here.
Example: Celebrity entrepreneur Barbara Corcoran regularly makes herself available to her social media followers through her "ask me anything" (AMA) live sessions on Instagram. But rest assured, you don't have to be a celebrity to host live sessions or AMAs for your audience.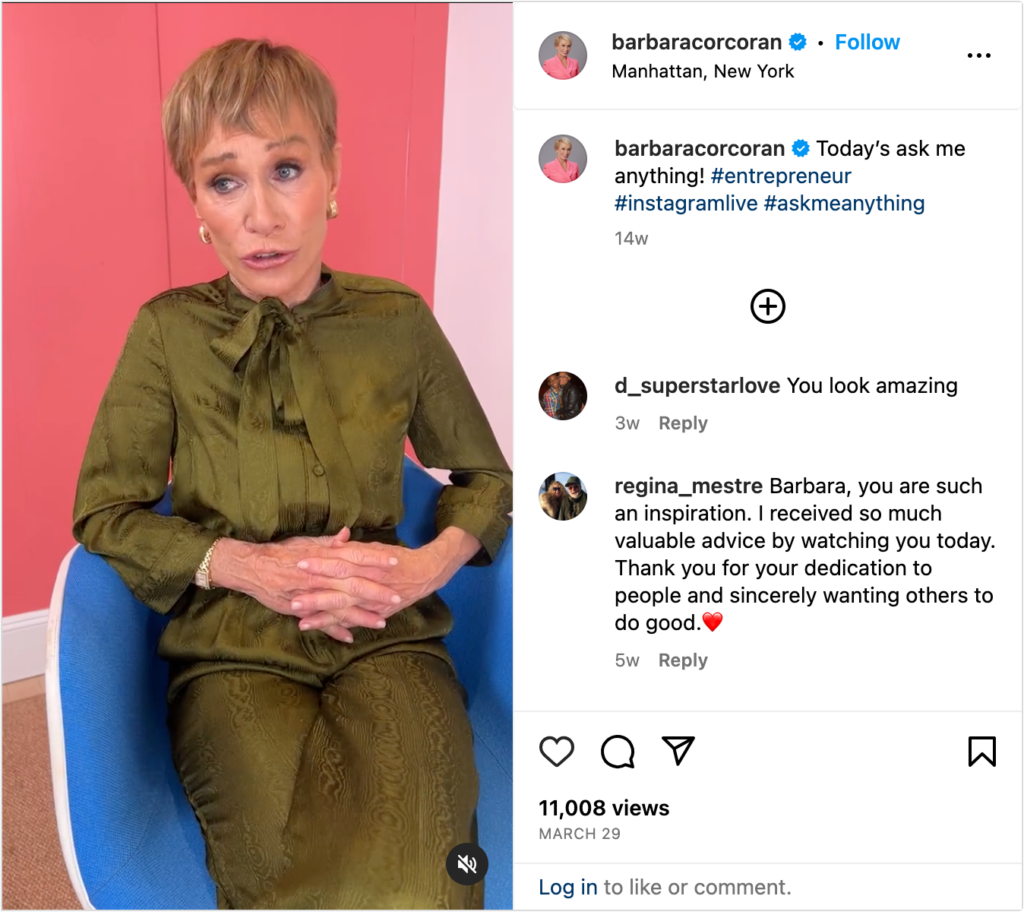 4. Social Listening and Engagement
Social listening — monitoring mentions and tags of your brand on social platforms — is crucial for understanding your prospects and customers. Here are a few actions to try:
Monitor Relevant Conversations: Use social media tools to monitor conversations around relevant topics, brands, or keywords. Social media management platforms and social listening tools like HubSpot can be helpful here.
Respond Timely: Timing is everything when it comes to social listening. Quickly respond to mentions, comments, and direct messages — within minutes if possible.
Track Competitors: Keep an eye on competitors to understand their strategies and customer feedback.
Example: Social media management platform Hootsuite proactively responds to mentions and comments, even when the customer posts are lighthearted or silly, not specifically business related. This makes them a more approachable, human brand.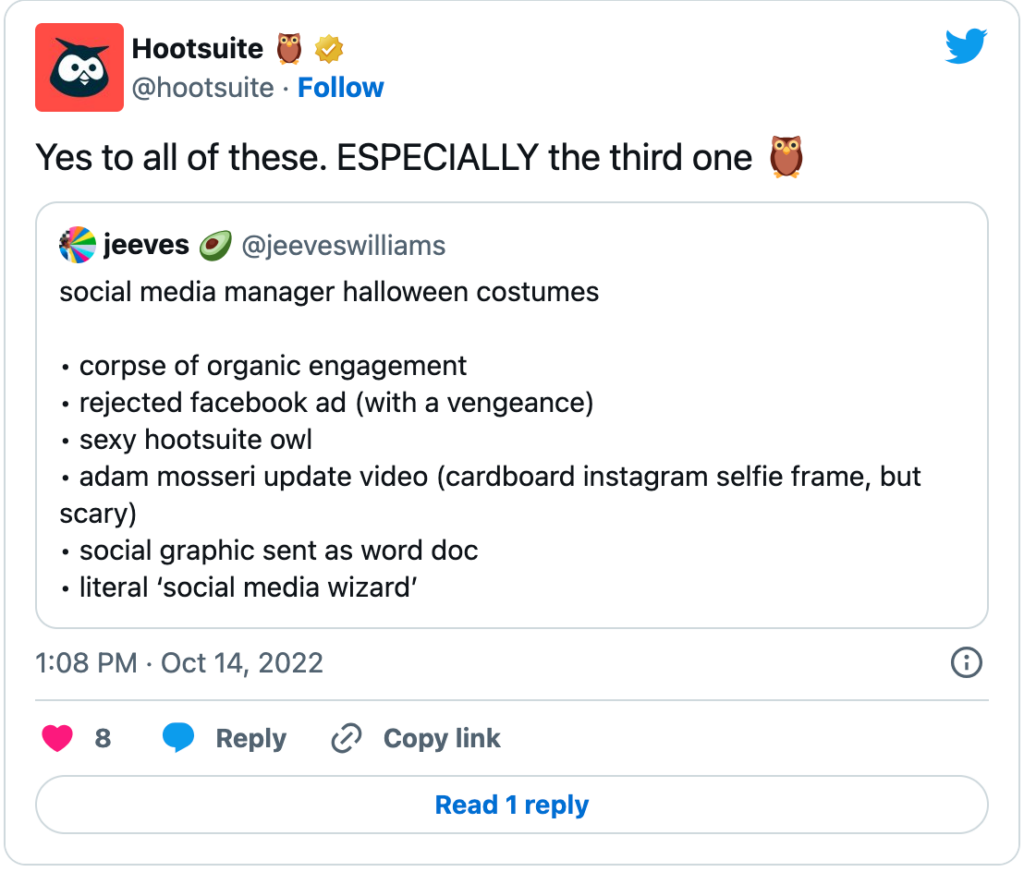 Adopting these best practices can go a long way to enhance your social selling efforts. Just remember that social sales isn't a one-size-fits-all approach. Experiment with different strategies to see what works best for you and your audience.
Social Selling Tools
Using the right tools can supercharge your social selling efforts, making the process more streamlined, data-driven, and effective. Here are a few categories to consider:
Consider your business needs and objectives when deciding on the right social selling tools for you.
Embrace the Power of Social Selling
Social selling has transformed the way we approach sales, offering a more dynamic and engaging way to connect with customers. Consumers have the power to choose when and how they interact with brands — and social selling helps you meet prospects where they are, on their terms.
For sales leaders looking to stay ahead in the ever-evolving sales landscape, incorporating social selling into your strategy is a must. If you're looking for more prospect data to inform your social selling strategy, consider adding LeadLander's web visitor tracking software to your toolkit. Sign up for a free, 14-day trial today.