Research shows that referrals have a 16% higher lifetime customer value and convert into paying customers 30% more often than leads generated through other channels. Statistics like these suggest you should add it to your strategy if you're not using referral marketing already. But how exactly do you do that? Keep reading to learn how to get sales referrals and learn more about why this strategy is so effective.
The value of referrals
Ultimately, here's why referrals are worth pursuing:
Free leads
If you're looking for a new way to generate free leads, spending more time on referrals could be a smart move. Although you may want to use an incentive to drive more referrals, you often don't need to.
Efficiency
As far as efficient prospecting methods go, referral marketing is up there with the best of them. That's because you don't have to do much work to get a referral. The process is often as simple as sending out a single email to an existing client.
Strengthen relationships
Asking for referrals also strengthens your relationships with your existing customers, because referrals are often a reciprocal transaction. You ask for one in exchange for a discount or an incentive. And when you have these types of mutually beneficial interactions with clients, their trust in you tends to go up.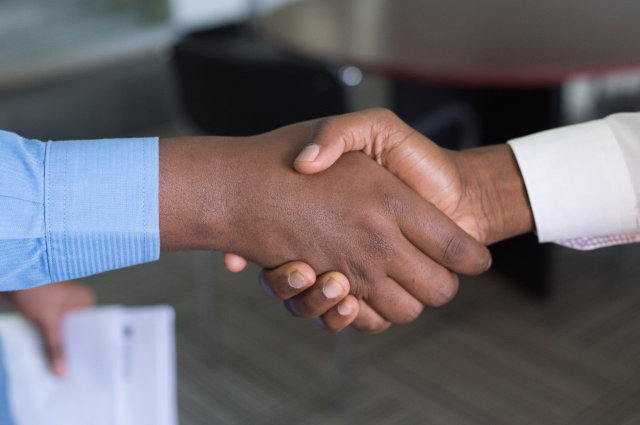 How to get sales referrals
Be a great partner
Of all of the strategies you can use to get sales referrals, perhaps the most important is simply being a great partner to your existing clients.
People will only recommend you to someone else they know if they feel like you're doing an excellent job. So any referral strategy that you create needs to start with doing right by your existing clients.
Go above and beyond for them in whatever ways make sense. Provide a service that stands out from the other companies your client works with. If you do so, there's a much higher chance they'll be willing to provide referrals.
Create a referral program
It can also be beneficial to incentivize your clients to give you referrals. The best way to do that is by creating a referral program.
Your referral program should reward whoever gives you free leads. This could involve giving them a discount on their next purchase or even offering them a commission based on the sale value that they lead you to.
Creating an overall referral program can also be a good way to offer specific incentives in situations that call for a more personalized touch.
Let's say you have a client you'd like to get a referral from. You could give them a free month of a desired service in exchange for the referral instead of only offering them the standard rewards from your referral program.
Give referrals
It's human psychology to want to reciprocate when someone does something nice for you. That's why giving referrals can be another excellent strategy for getting more for yourself.
When you refer someone, they're much likelier to do the same for you when you ask. And you'll solidify your relationship with that person when you help each other in a mutually beneficial manner. That's what we in the business call a win-win.
Use LinkedIn to find opportunities for referrals
Start using your activity to generate new referrals. Maybe you've identified a new lead you'd like to get an introduction to before approaching.
You could go to their LinkedIn profile and see which connections you two have in common. Then, ask your mutual connection to make the referral (and incentivize them if you think it would impact their response).
This can be effective when targeting high-value clients since a lead is four times likelier to buy from you after a referral.
Say thank you
Once you've got a referral from someone, show your gratitude. You can do that through an incentive or a referral program, but reach out with a more personalized touch to show your gratitude.
Offer alternative ways to give a referral
Some of your customers may not be comfortable attaching their names to a referral even if you do everything correctly. That's okay. You may still be able to get a referral out of these individuals by giving them an alternative way to recommend your company.
For example, you could ask for a testimonial instead of a direct introduction to another lead. Or provide the opportunity to participate in something like a case study, which you could then share with prospects.
Wait for the right opportunity
Your chances of scoring a valuable referral can go up if you wait for the correct time to ask an existing client for one. Examples of a good time to ask include:
After delivering a successful experience
After you've seen them post about your product or service on LinkedIn
After you've seen them interact with your brand online
Understand your target customer profile
You also want to make sure that you clearly understand your target customer profile before spending too much time on your referral strategy. That's because a referral is only valuable if it's made to someone who's ready to buy from you.
Create valuable content
Regularly creating valuable content for your blog, website, and social media accounts is another way to receive more referrals. When you put resources together your target audience finds valuable, you can ask an existing client to share it with someone you want to be introduced to.
This is a good move because it introduces your brand to the new lead and sets you up in their minds as a source of value. That's one of the healthiest foundations for a long-term business partnership.
Just ask
Though this seems obvious, it's important to keep in mind that the only way to get a referral is to ask for one. Don't let the fear of rejection keep you from talking with your existing clients about giving you a referral.
Making the ask should never impact your relationship with a client – and the worst they can do is say no. So don't hesitate to create an approach if you see an opportunity for a valuable referral.
A note about incentives
As far as efficient prospecting methods go, incentives can be a cost-effective way to increase the number of referrals you get. But one thing to keep in mind when it comes to incentives is that bigger isn't any better.
Research from the American Marketing Association shows that although rewards help drive referrals, the size of the reward does not matter. So don't mistake giving away too much value in exchange for a referral since it won't increase your likelihood of success.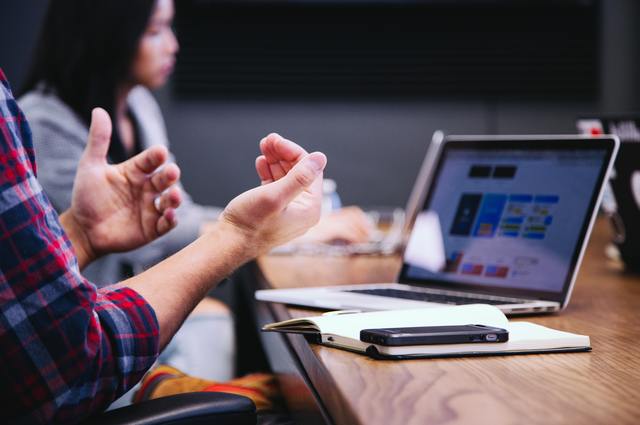 Boost your sales and identify website visitors with LeadLander
Referral-based marketing is an efficient way to generate free leads for your company. But it's not the only strategy that works. Another idea is to use your existing website traffic more effectively.
LeadLander sells website visitor tracking software that makes this easy to do. With our software, you'll get a ton of data showing who's visiting your website.
This can be an efficient way to generate more leads without paying for ads. Consider signing up for a free 14-day trial of LeadLander today.
Related Reading
---