Consistently generating warm leads is vital to the health of your company. Most businesses already use popular lead generation methods, but if you can start taking advantage of a strategy your competitors don't use, you could outpace them.
That's why you should look into generating leads with custom visitor experiences on your website. It could help you replenish your sales funnel more efficiently than other players in your industry.

Keep reading to learn more about using methods like UTM parameter tracking to generate leads online with custom visitor experiences.
Why custom visitor experiences matter
Website personalization provides your website visitors with an individualized version of your site. The idea is to deliver a more tailored web-browsing experience for your audience.
When you provide a lead with a personalized marketing experience, you increase their chances of finding and interacting with the most relevant content on your site. This, in turn, improves your chances of turning the average website visitor into a warm lead.
To put this into perspective, 78% of marketers say that personalization has a strong or very strong impact on advancing customer relationships.
How to generate leads online with UTM parameter tracking
UTM parameter tracking is one of the best ways to deliver personalized web experiences to your target audience. We'll explore it in this section.
What is UTM parameter tracking?
UTM parameter tracking is a way to create personalized experiences that persist across a client's journey on your site. It involves placing a special UTM value in your HTML based on the type of personalization you'd like. This special tag remains tied to web visitors for 24 hours after they leave your site.
This enables you to get specific with how you display content to different segments of your audience. It's a straightforward way to use website visitor tracking data to generate more leads.
Understanding your options
UTM parameter tracking opens up many possibilities for personalizing what different types of website browsers see on various parts of your site.
You can create UTM tags that segment your audience into different groups and sub-groups to target them in highly individualized ways. For example, you can split your audience based on:
How they get to your website
The marketing campaign they responded to
The behavior they've exhibited on your site
Matching SEO keyword intent
Businesses can create as many different groups as they need to address every significant segment of their audience. This may have the net impact of reducing your bounce rate and increasing the number of warm leads you generate.
How to add it to your website
Adding UTM parameter tracking to your website is a three-step process that looks like this:
Create a new personalized experience for your audience
Select 'UTM Targeting' while creating the content
Configure your UTM parameter settings
Google has a good guide for this to fill you in on the technical details.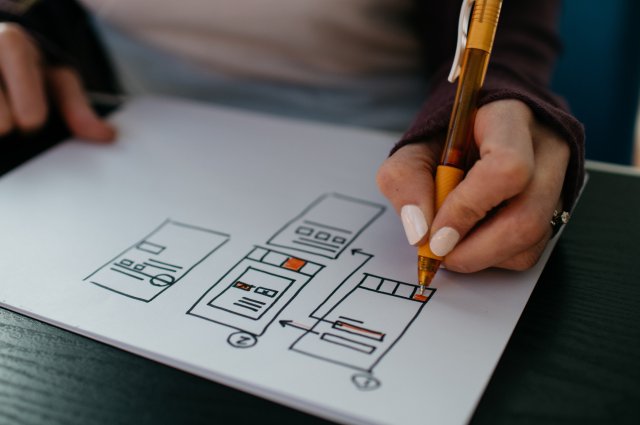 Different ways to personalize your website
UTM parameter tracking is just one way to curate a more personalized web browsing experience. We'll cover some other options in this section.
Explicit personalization
Explicit website personalization is another way to generate more leads. It involves explicitly asking a customer to provide a piece of information when they get to your site.
The idea is that when someone visits one of your landing pages, you prompt them to answer a question that helps you determine the type of personalized content to show them.
You might ask a website visitor to check a box that tells you which products they care about most. Or you could prompt them to provide their zip code so you can reveal personalized content based on geographic factors.
Behavior-based personalization
You can also show personalized content using data generated by a person's browsing history on your site. For instance, Amazon's recommended product section is filled in a highly customized way by showing the type of product a user's searched for in the past.
This strategy allows you to continuously refine the type of content your visitors see over time. So if their preferences change, you won't be locked into showing them content that's no longer relevant to their interests.
Contextualized personalization
You can also personalize content you show users based on the context around how they view your site. This can include things like:
The time of day that they visit your site
Weather
How the person interacts with elements on your website
Seamless vs. interruptive personalization
This is another distinction that's worth thinking about as you come up with your personalization strategy. The type of individualization can either be seamless or interruptive.
Seamless personalization happens in the background. Your guests won't see it occurring. They'll still receive individualized content but will browse your website the same way they would if you weren't personalizing their results.
Interruptive personalization is more obvious and involves features like pop-ups, info bars, guided purchasing instructions, and other explicit types of personalization. The critical difference is your audience sees this, whereas they don't with seamless personalization.
Each of these can be effective. The best option for your website will depend on the type of experience you want to provide and the products you sell. You might also use both of these styles of personalization for different segments of your audience.
Leveraging personalization to generate more warm leads
Now you have a good overview of the different types of personalization that are available to you. So how do you use these to start generating more leads? Here are some ideas
Create individualized purchase pathways
When you begin using personalization on your website, creating numerous different pathways to purchase becomes possible. You can personalize everything from how you greet a particular type of visitor on your site to the type of content you show them and even the CTA you use to seal the deal.
The idea here is to map each audience segment's journey from first visiting your site to buying something from you. Then you can personalize the content that you show users from each segment to push them closer towards that purchasing point.
Serve users personalized blog content
Blogs can effectively generate leads, especially when you end them with a targeted call to action. Using the personalization methods above will enable you to consistently show your visitors the blog posts that are the most relevant to their goals.
Recommend the most relevant products and services
You also want to make sure that you're recommending the most relevant products and services to your users. And you can only really do that if you're basing your recommendations on the individual characteristics of each website visitor.
Doing this can help you generate more sales and leads. Because when someone finds the products or services most relevant to them, they become much likelier to reach out to you about them for more information.
Highlight the most relevant benefits
You only have a website visitor's attention for so long. That means you have to be sure that you're showing them content they find valuable if you want to keep them on your site.
Website personalization helps you achieve this by showing targeted content on all of your main pages. This ensures that no matter where a new visitor goes, they're going to see information that's directly relevant to why they decided to visit your site in the first place.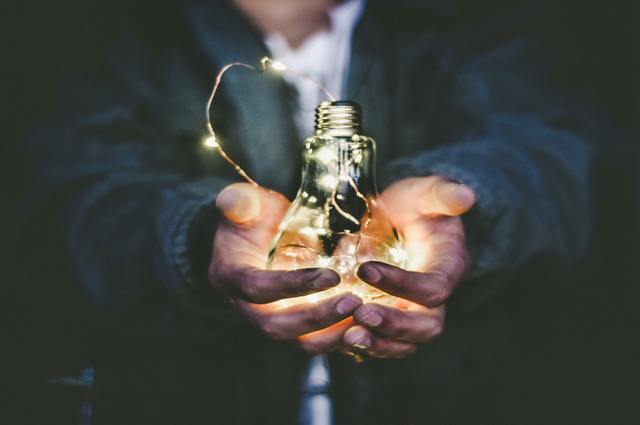 LeadLander provides the data you need to deliver custom visitor experiences
If you're tired of searching 'how to generate leads online, then getting started with custom visitor experiences on your website could be the solution. But to do that effectively, you're going to need easy access to high-quality website visitor data.
That's why you should consider using LeadLander. Our platform provides you with a simple way to track, search, and analyze all of the essential data about your website visitors. It could be just what you need to start generating more leads with custom visitor experiences.
So why wait? Take the first step towards getting the data you need by signing up for a free 14-day trial of LeadLander today.
Related Reading
---