Most sales teams use online data as a key part of their lead generation process. There's a good reason for that: it's effective. The average return on investment for a digital marketing campaign is 122%. So if your company wants to make the most of its sales processes, then it should absolutely be generating leads by using online data. However, the sales practices you've used online might need a revamp soon. Google has just begun trialing its new cookie alternative for Chrome, which could impact how your online lead generation process works. Keep reading to learn how the Chrome update affects sales and might change the way you sell your products or services online.
How Have Sales Teams Used Online Data In The Past?
Consumers generate data whenever they use the internet. This data is collected in something called "cookies", which are essentially small bits of data that get stored as text files.
Companies have traditionally used this information to generate profiles of internet users. These profiles can be used to identify which internet users belong to a company's target audience. Once that identification has been made, the company can use what they know about the internet user to sell products or services to them in targeted ways.
For instance, an internet user might repeatedly visit websites that sell cars. This behavior is tracked through cookies. Currently, companies can access those cookies and make the determination that the internet user is interested in buying a new car. Then a company could serve that user targeted content and advertisements designed to influence them to purchase their new car through the company.
This is a framework that sales teams use today. But Google Chrome's new update will likely change that in several key ways.
What Is Google Chrome's New Update? How The Chrome Update Affects Sales
Google recently announced that it plans on ending the use of third-party cookies in its Chrome browser. This is significant because Chrome accounts for nearly 65% of the global internet browser market. It means that sales teams that wish to continue using user data generated through Chrome won't be able to use third-party cookies to do that anymore.
But Google isn't eliminating its support of third-party cookies without providing companies with an alternative. Instead, the company is beginning to roll out its Federated Learning of Cohorts, or FLoC.
How does FLoC work?
FLoC is a new way for companies to sell their products and services online. It's an alternative to the traditional, third-party cookie approach.
The general idea behind FLoC is that consumer data will no longer be analyzed on an individual basis. Instead, users will be placed into cohorts with other users who display similar browsing behavior. Most of these cohorts will be made up of thousands of people.
Each cohort created by FLoC will be given its own unique identifier. Companies will be able to use their own technologies to identify which cohorts align with their target audience. Then they can market their products or services to the cohort instead of to individual internet users.
Why the change to FLoC?
FLoC is one part of Google's upcoming Privacy Sandbox initiative. This project signifies a shift in how Google plans on interacting with user data moving forward. The company started this initiative in response to the changing consumer sentiment toward data privacy.
Today, most are informed about how their data is being collected and used by companies online. There's been an increasing demand for more transparency in this area. Governmental bodies are passing legislation designed to protect consumers' online privacy. FLoC and the broader Privacy Sandbox initiative is Google's response to this.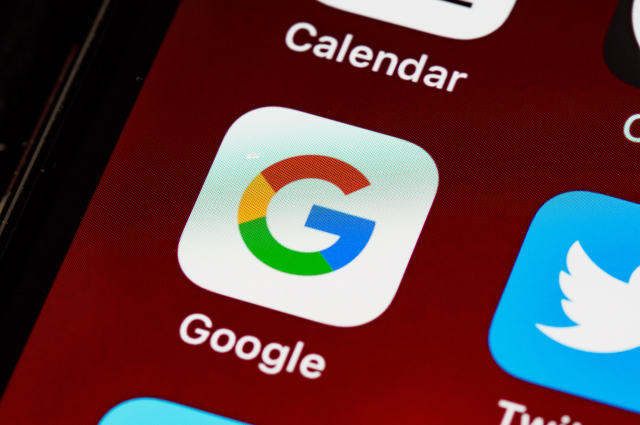 How The Chrome Update Affects Sales: How Will It Impact The Lead Generation Process?
FLoC represents a big shift in the types of data that sales teams will get to work with. Instead of creating and interacting with individual user profiles, companies will now be dealing with large groups of internet users who share similar interests.
This is new ground. FLoC is a brand new initiative and there isn't a track record that we can refer to in order to see precisely what works and what doesn't. But we can make some assumptions about how FLoC may impact the lead generation process.
For example, with FLoC, your company may need to place a greater emphasis on getting internet users to provide their personal data themselves. Previously, some of this could be generated automatically by third-party cookies. But FLoC will make it more difficult to get your hands on this.
Instead, you may want to look into creating more content that your target audience will find valuable. For example, you might create webinars, how-to guides, or long-form analysis pieces that you place behind informational walls.
If this content is valuable to your target audience, then they'll likely be willing to provide you with their email and some personal information to access it. This could be the type of work-around your company needs in order to continue marketing its products or services on an individual level after Google eliminates third-party cookie support.
It's important to mention that you'll still be able to use individual user data to sell your products. FLoC isn't a piece of legislation that you need to follow in order to avoid fines. So essentially, your company may just need to find a new way to collect the data it's been using. The example above is just one way that your sales team might achieve this.
Will FLoC Be As Effective As Traditional Lead Generation Tactics?
Nobody really knows exactly how effective FLoC will be at this point. Of course, Google projects confidence. And it says that advertisers should expect to see at least 95% of the conversions per dollar when comparing FLoC to cookie-based advertising. 
FLoC has only just begun trials across North America, the Philippines, New Zealand, and Japan, among other countries. If Google's statements hold up, then the outcomes should be nearly identical in effectiveness. However, only time and testing will tell.
How The Chrome Update Affects Sales: Will Sales Teams Need To Adjust?
Sales teams will need to learn how to be effective with a different approach. They won't be able to rely on the previous strategies they've used to convert leads into sales. Instead, they will have to be adaptable and capable of using analytics to determine the best approach as FLoC becomes more widespread.
This could entail several different strategies. For example, sales teams may need to rely less on web advertising and more on social media outreach to generate leads. Or maybe your marketing staff will need to put together a strong blog that can bring leads to you. Similarly, companies might also need to start utilizing new tools to help them collect the personal user data they've grown accustomed to using.
Ultimately, no one quite knows exactly how sales teams will need to adjust when the FLoC API becomes widespread. It's new, which means that it's certain to present unexpected challenges and opportunities to those who use it. The key will be to develop a sales team within your company that is capable of identifying those opportunities when they present themselves.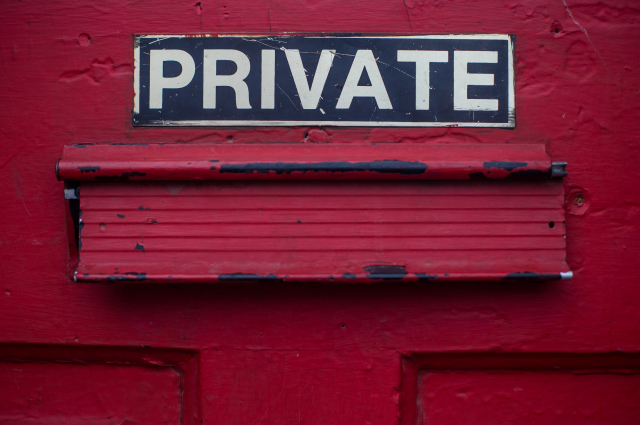 LeadLander Can Help Your Company Take Advantage Of These Changes
Google plans on phasing out support for third-party cookie advertising in Chrome by 2022. It's not a good idea to wait until then to make a decision about what you're going to do with FLoC-based advertising. Instead, you should be proactive to get ahead of the changes and prepare your company's sales teams for whatever these changes bring.
One way that you can do that is by signing up for LeadLander. Our platform was built around the simple idea of delivering more leads to your people. It achieves that by providing you with actionable insights about new and returning web visitors. For example, you can use LeadLander to:
Validate interest from cold calls
Identify new leads
Improve your pipeline accuracy
Sync inbound lead flow with marketing campaigns
Investing in a tool like LeadLander can help you generate the individual user data that your sales staff needs to continue converting leads at a high rate. It could be just what you need to prepare your staff for FLoC-based advertising.
But you don't have to take our word for it. Instead, you can try LeadLander for free. Visit our website to sign up for a free 14-day trial. You won't have to input your credit card information and you'll be free to cancel anytime.
Or you can contact us directly to learn more about what we can do to help your company thrive among all these changes. We look forward to hearing from you.