Sales are everything to your company. But there's no one-size-fits-all approach to the process. Some companies will favor the soft sell, others the hard, and solution selling will be the first choice of another group. Ultimately, there is no right or wrong way to go about generating revenue for your company. The only requirement is to use an approach that's effective and results-driven.
Still, it's worth exploring some alternative sales methods to see if doing things differently could increase your revenue growth. Consultative selling is one new method that you may want to look into. It offers some unique benefits that can help you get more out of your online marketing strategies.
We've put together all of the information that you need to know about the topic in the sections below. Keep reading to learn more.
What Is Consultative Selling?
Consultative selling is a sales process that places a big emphasis on the unique needs of every prospect you work with. It prioritizes relationship-building and open dialogue above all else. The goal of a consultative selling strategy is to become hyper-focused on the customer, rather than on the product you sell.
Why would I practice this online marketing strategy?
There are a few reasons why you might want to try this strategy. The first is that consultative selling will help you understand the unique needs of every customer you work with. By focusing on these needs, you'll be able to better position your products or services in a way that paints them as a compelling answer to the prospect's problems.
This sales tactic of understanding pain points and showing how your product addresses them isn't new. But consultative selling makes it more authentic and accurate. You won't be using the same rehashed sales lines with every prospect. Instead, the goal of this approach is to fully understand the customer and tweak your pitch until it rings true in their ears.
Also, it's worth keeping in mind that 84% of buyers think that sales reps are too pushy, despite the fact that 50% of sales reps think they aren't, according to Mailshake.
Consultative selling is an approach that can help you avoid this disconnect. Your focus will be on understanding your prospects, not on trying to sell them your products the first chance you get. In that way, the sales approach can feel refreshing. It may even make your prospects more likely to hear you out.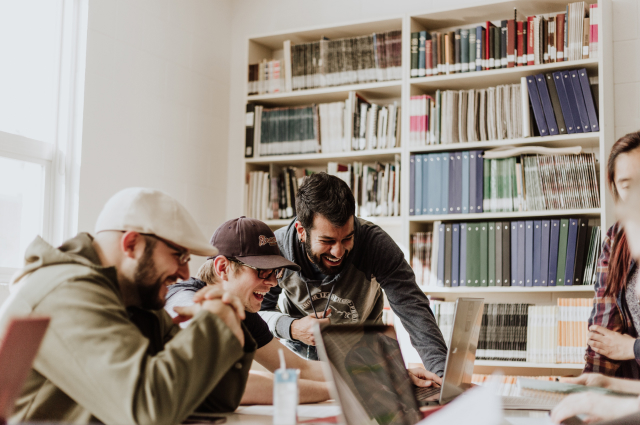 What's a framework for consultative selling?
Now that we understand consultative selling and why you might practice it, let's take a look at what that process should look like. Here's a six-step framework you can follow to get the most out of the approach.
Prepare
Before you meet with a new prospect, you need to take some time to prepare. Spend some time learning about who they are, the niche they occupy, and how they might benefit from using your product.
You should also prepare for what you want the first contact to look like. Your early calls with a new prospect will go smoothly if you have a predetermined plan you can follow to keep the conversation productive.
Connect
Your next goal is to connect with the prospect you're speaking with. You want to create a positive impression and set the tone for a strong relationship. You can do that by ad libbing based on your impression of the moment. Or you can rehearse a few openings to make sure you get it right.
Understand
Now you need to understand the goals and needs of the prospect. This is the heart of consultative selling. The process won't usually begin and end in the same phone call. Instead, it may take some time for you to fully understand your prospects.
You need to ask a wide variety of questions and ensure that you really do understand the person and their business completely before moving onto the next phase. This can take time but your prospects will absolutely appreciate (and hopefully reward) the effort.
Recommend
Recommendations should always wait until the understanding phase of this process has been completed. The language that you use to describe the product that you're recommending should be highly-targeted to the unique needs of the prospect. So make sure that you're speaking in terms that you know will gain their attention.
Commit
After the recommendation has been given, you're ready to work on getting a commitment. The goal here should be to move the relationship forward. Don't be overly pushy. But do try to get the prospect to commit to some concrete action, even if it's spending additional time reviewing your proposal.
Follow Up
Once you've gotten a commitment from a prospect, your job isn't over. You still need to follow up with them to ensure that the integration process moves along smoothly. Internal reflection and action planning are two big components of a successful follow-up.
How To Use Consultative Selling: Tips
Consultative selling can be a bit tricky to nail when you're first starting to use it. So keep reading to review a few more tips that will help you get it right.
Avoid seller-centric behaviors
The key to consultative selling is to avoid coming across as a "typical" salesperson. It would be a mistake to try and strong-arm customers into agreeing to a deal. Similarly, you wouldn't want to speed past any concerns that a prospect may express about your product or service.
Instead, treat the potential buyer like you would want to be treated if you were in their shoes. Focus on understanding them and clearly identifying their needs. Treat these factors as more important than closing the sale early in the process and your chances of actually closing the sale should seriously increase.
Be authentic above all else
There's a stereotype for salespeople that classifies them as dishonest, pushy, and only concerned about the bottom line. You're more than that – you're a person, just like the prospect you're pitching to is a person. Reveal that when you speak with them. Show your interest and that you're interested in getting to know the prospect.
Create a plan and lead with it
You want to set a direction for your conversations with prospects early in the process. Doing so will help you gain an early indication of the buyer's expectations. This can help you make adjustments to your approach if you anticipate that it's not going to align with what the buyer has in mind.
Ask questions
Questions are key to the consultative sales process. Ideally, you would start general and ask progressively smarter questions. The purpose of this is to guide your buyer through the questions to the solution that you have in mind. Insightful questioning will also demonstrate that you understand them and are keen on understanding their needs.
Focus on facts, not assumptions
We're all guilty of making assumptions. But it's a mistake for sales staff to focus too heavily on theirs. For example, if a prospect gives an early indication that they're not interested in your product, you shouldn't shut down and assume that the conversation is going nowhere.
Instead, keep your ears open for additional bits of information that they might be revealed. This could give you a new strategy to try and may turn an otherwise losing situation into a winning one.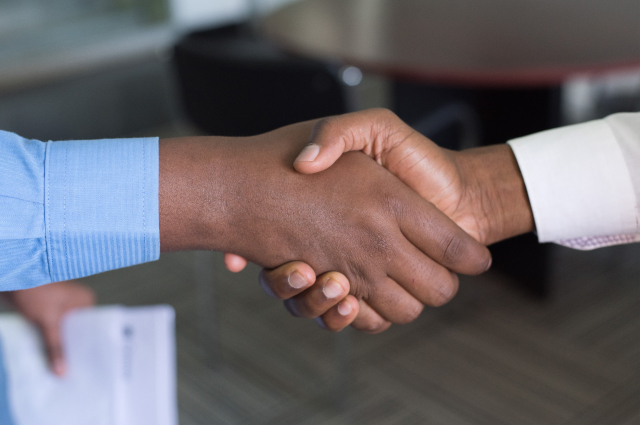 LeadLander Makes Consultative Selling Easier
Information gathering is an important part of consultative selling. The more you understand a prospect before reaching out, the better. You'll be able to use the knowledge you have on-hand to put together the right plan for your first conversation. It could be the difference between winning a new prospect's business or losing it.
LeadLander can take your information-gathering process to the next level, which can benefit all of your online marketing strategies and lead to increased revenue. Our platform provides you with detailed information about how your prospects are interacting with your website. It will also reveal otherwise unknown prospects to your sales and marketing teams.
Even better, our system won't bog you down with unnecessary, complicated information. Instead, you'll get real-time alerts, access to dynamic website visitor history, and much more.
But you don't have to take our word for all of this. You can try LeadLander yourself by signing up for our free 14-day trial. No credit card will be needed to do so and you'll be free to cancel anytime you want. We look forward to hearing from you.