The holidays are upon us again. And while it's a busy time for many personally, it can also be a hectic time professionally as the year draws to a close. For sales teams, staying motivated while converting remaining business leads and hitting sales goals by the end-of-year can be a challenge. So read on for some of our most useful strategies for identifying leads and hitting professional goals during the holiday season to finish out 2021 strong.
How the holidays change things
The end-of-year holiday season can shake things up professionally. Here's what you should be aware of.
Some businesses boom
Some industries see massive spikes in revenue during the holidays, such as retail, online shopping, and food and beverage. Some companies will earn up to 40% of their total annual revenue in November and December.
Others see a dip
Other industries aren't as lucky. Restaurants see nearly a 30% decline in sales on average during December. That's because people choose to spend their money on holiday plans and are more likely to cook at home with family and friends.
People have less time for work
The holidays take up a lot of time. This can make it challenging for a salesperson to get business leads because prospects spend less time visiting business websites and interacting with your brand.
Stress levels are higher
The holidays are fun – but we all know they can be very stressful. From a business perspective, this means some of your prospects may not be as open to engaging if they're feeling overwhelmed by the holidays.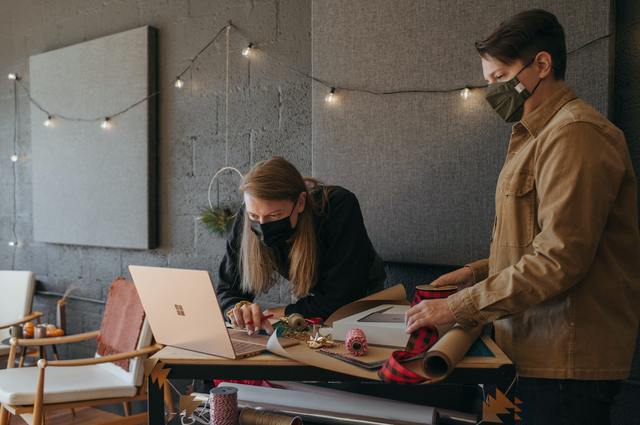 Tips for staying motivated
It can be a real challenge to stay motivated during the holiday season since there can be a lot going on. It's okay to take extra time for family during this part of the year. But you don't want to sacrifice your goals entirely during November and December.
So with that in mind, check out these tips for staying motivated during the holiday season.
Keep your work and home life separate
It's impossible to stay motivated when you don't allow yourself any downtime. If you're struggling with motivation, create a firmer boundary between work and home life.
If you can avoid taking your work home with you, it'll allow you to recharge every night and over the weekend. That way, you're ready to get after it again on Monday morning and won't waste as much time throughout the rest of the week.
Plan some days off for yourself
For the same reasons covered in the previous tip, it's also a smart move to plan some days off for yourself. You may even want to use this time as an opportunity to plan your next trip.

Research shows that people can feel the positive effects of a trip up to eight weeks before it happens. And if you feel calm and relaxed during the holiday season, it'll be much easier for you to keep yourself motivated to get your work done.
Start year-end projects early
Many professionals have special year-end obligations at work. If you have some of these projects to complete, consider getting an early start. Doing so will give you more time to focus on the things that matter during the holidays.
Cultivate a positive outlook
We have a lot more control over our experiences in the world than we think. Cultivating a positive outlook during the stressful holiday season can make all of the difference.
For example, don't spend your days worrying about everything that you need to get done. Staying proactively positive during the holiday season can significantly impact your motivation.
Getting business leads during the holidays
If you're in sales, you need to identify business leads year-round — even during the holidays. Of course, this can be a challenge given how different the holidays are from the rest of the year.
That's why we've included the following tips on how to continue getting business leads during the holidays:
Host a themed networking event
There's nothing like celebrating the holidays. So why not bring that sense of fun to the workplace? You can even host a virtual happy hour networking event with a holiday twist. This is a great way to connect with potential leads during a time when it's normally tough.
Offer holiday deals
Many businesses also decide to offer their customers special deals during the holiday season. This can be a great way to incentivize them to shop with you instead of your competitors.
You might offer a discount, a free trial, or even a particular free add-on product when someone buys from you. There are multiple ways to do this, so get creative.
Add seasonal content to your blog
Use the holidays as an opportunity to connect with leads over topical blog posts. People like to read content about the holidays, especially regarding their professional interests.
Consider writing a few blog posts that cover how the holidays impact your industry to attract the attention of your target audience – this could be useful during a time when the competition for readership is high. Many are getting a head-start on their goals by reading up on industry trends and whitepapers for 2022 and beyond.
Consider sending a 'Year In Review' newsletter
If warm leads and other interested parties previously signed up for your marketing emails, consider sending them a year-in-review newsletter. Include a recap of your wins, level-set company goals, and include any other missions your company has for the year ahead. You could also use this as an opportunity to tease new announcements or launches for the new year.
Use visitor tracking software
You may want to invest in the tools that can help you get it all done this season. Visitor tracking software is perfect for this. It gives you all the information you need to procure and follow up with warm leads.
Leverage visitor tracking software to:
Learn about what content your leads care about most 
Optimize your website
Improve your sales pipeline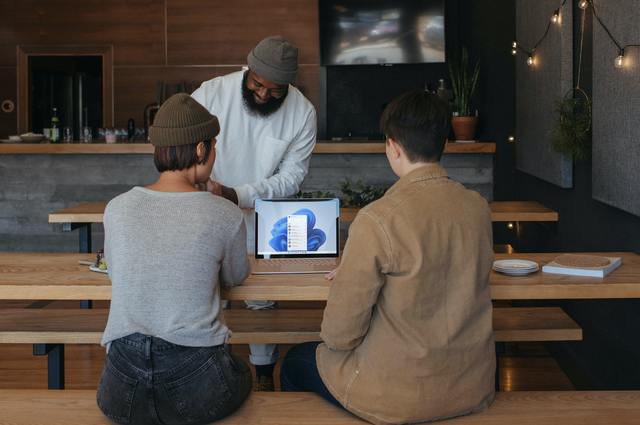 Visitor tracking software from LeadLander can help you excel during the holidays
If you're considering investing in website visitor tracking software for a productive holiday season, consider LeadLander your holiday elf. Our software reconciles a higher percentage of anonymous website visitors to boost the number of leads you get.
It supports your integration and analytical data so you have the information you need to convert your leads into paying customers.
The best part is you can try LeadLander without assuming any risk. Sign up for our trial today to get started.
Related Reading
---