The COVID-19 pandemic was an unprecedented event that touched nearly every aspect of our lives. Its impact on the United States' economy was especially catastrophic: Nearly $4 trillion in projected economic growth was lost due to the problems presented by the pandemic. However, thankfully, the world is beginning to get back to normal. More than half of workers say they'll be back in the office by June. This shift away from working from home and back to the office represents an important opportunity for your company. Position your B2B sales and marketing teams correctly and you could leverage the return to normalcy to your company's benefit. Keep reading to learn how the end of WFH impacts B2B strategies and tactics to help you navigate.
How The End Of WFH Impacts B2B: A Short Review Of How We Got Here
Let's take a moment to appreciate the sizeable journey that it took to get to this point. The CDC confirmed the first U.S. coronavirus case on January 21st, 2020. About a month and a half later, the WHO declared COVID-19 a pandemic and the president declared COVID-19 a national emergency.
Fast-forward through one of the most challenging years in recent memory and people are finally getting vaccinated and returning to the workplace. But this is a movement that's only beginning to gain steam now.
Goldman Sachs plans on returning its employees to the office by June 14th. Tech companies like Microsoft and Uber welcomed their employees back on March 29th.
As the weeks go by, more and more companies will begin asking their employees to return to the office. And that's a trend that your business can capitalize on.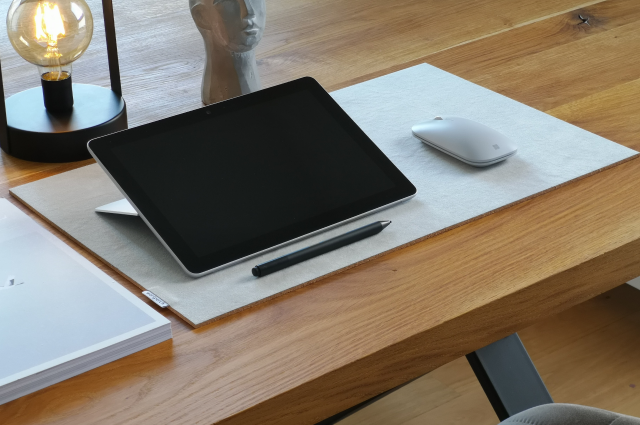 A Problem Presented By B2B Marketing During The Pandemic
A successful B2B marketing campaign will lead to a company identifying new prospects and getting those prospects into a sales pipeline. But B2B marketing is a complicated field that presents advertising experts with some unique challenges.
One challenge that's especially noteworthy in this era of transition is trying to tie an individual prospect to a company. Let's look at an example to figure out why this is important.
Imagine that a new prospect visits your websites and spends time looking at what you have to offer. This type of behavior is commonly viewed as a sign that the website visitor may be a prospect who you can convince to buy your products or services.
However, if you operate in the B2B space, you're not actually going to be selling to the individual that interacts with your website. Instead, you're going to sell your product or service to the company that the individual works for.
Because of this, it becomes essential to tie that individual to their company. Otherwise, you won't really be able to do anything useful with the data you've gathered.
However, this was incredibly tough to do during the pandemic when everyone was working from home. During that time, a company's employees were visiting your website from their home addresses.
You had almost no way to figure out who they were actually working for and whether that company was worth targeting with your marketing efforts.
Visitor Tracking Software As The Resolution To Your Marketing Problems
Now that workers are going back to the office, it will become much easier to tie them to a specific company that you can get into your sales pipeline. That's because they'll be accessing your website from an IP address that can be tracked to an office building that's known to host a particular company.
That's why now could be the ideal time to invest in visitor tracking software for your website. Picking the right one could help you begin to use the data that your website generates every day to achieve your B2B marketing goals.
If you were delaying purchasing a visitor tracking software until the pandemic subsided, the time has definitely come to give one a chance. It could be the exact tool your company needs to position itself for success in the post-pandemic landscape.
How The End Of WFH Impacts B2B Sales Goals
The COVID-19 pandemic expedited an already growing shift in the way that B2B sales are done. McKinsey sums up the trend nicely. According to the company's research, between 70 and 80% of B2B decision-makers now prefer remote human interactions or digital self-service over meeting with a supplier in person.
This has important implications for how you'll want to position your sales teams moving forward. More specifically, it means that you should consider allocating an increasing percentage of your total sales resources to service clients in the virtual spaces where they wish to be met.
This trend is most noticeable when it comes to the processes that B2B companies prefer for evaluating new suppliers.
According to the same McKinsey study, 49% of decision-makers prefer remote communications when evaluating new suppliers and 22% prefer digital self-service. Compare that to just 29% of decision-makers who still want to meet with a sales rep in person.
This matters because it suggests that, even though workers are headed back to the office, you may not need to change the sales strategies you adopted during the pandemic entirely.
The data suggests that placing an emphasis on in-person meetings isn't what's best for achieving your sales goals. Instead, you'll want to continue providing remote and digital self-service sales opportunities for the prospects you're attempting to convert.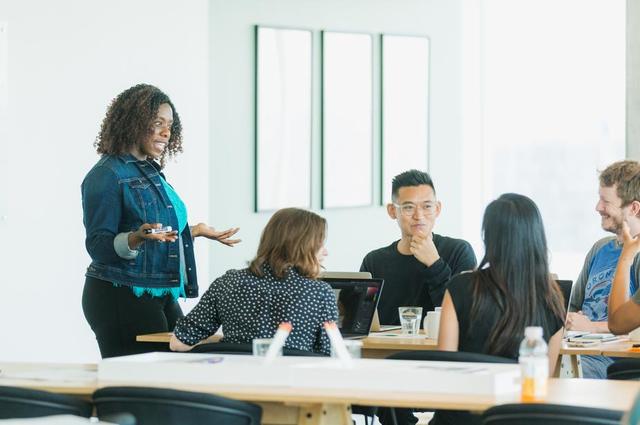 Additional Strategies For Optimizing Your Performance During This Time
The problems and solutions discussed above aren't the only way you should reposition your sales and marketing strategies as workers return to the office. In regards to how the end of WFH impacts B2B, here are a few tactics that are worth considering.
Re-time your targeting window
During the pandemic, many remote workers logged up to three extra hours of work per day. This shift gave you an expanded window of time to reach your target audience, which you might have taken advantage of.
However, don't expect this trend to continue for much longer. As workers get back into the office, we should see the workday retreat back to its normal hours. That means you may want to reset the targeting window for your advertisements back to what they were before the pandemic interrupted things.
Be bold with your advertisements
During the pandemic, most remote employees began completing their work on their personal computers and phones. For many, this led to an increase in the amount of time spent scrolling through social media feeds and browsing web pages that weren't entirely related to the task at hand.
This may have created a kind of numbness to advertisements in many former work-from-home employees as they were bombarded with ads while using their devices.
It means that you may need to do more to make your ads stand out to attract attention. That's why you may want to consider getting bolder with your ads.
You can use bold visuals, strong messaging, and clear and concise call-to-actions to ensure your ads continue getting the recognition you want them to get as workers readjust to life in the office.
Invest in brand awareness initiatives
Now is the time to begin reinvesting in initiatives that build your brand's awareness. Nearly every company was forced to entirely digitize its offerings during the pandemic. That may have eroded away any competitive advantage you had before COVID.
To combat this effect, it may be worth launching new initiatives designed to reestablish the edge you once had in the digital space. The important thing to note is that your ads don't always have to be focused on conversions alone.
You should obviously still run ads that target conversions, but it may also be worth running ads that are purely meant to establish brand awareness.
How The End Of WFH Impacts B2B: A Case For LeadLander
If there's one thing that's clear about the end of working from home and the transition back into office life, it's that there's never been a better time to try visitor tracking software.
Visitor tracking software like LeadLander helps you make the most out of your existing web traffic. And the data that tracking software can generate for you will be much more valuable now than it was during the pandemic when workers were accessing your site from their personal devices and home addresses.
LeadLander was designed to improve your sales and marketing efforts by providing a wealth of information about the people who visit your website and the companies they work for. You can use our platform to:
Identify new leads you haven't discovered yet
Validate interest from sales outreach initiatives
Improve the accuracy of your sales pipeline
Sync your inbound lead flow with your marketing campaigns
We're so confident that LeadLander can be a solution for your company that we'll let you try it for free. Visit our website to take advantage of a free 14-day trial that you can sign up for without having to put in your credit information