Lead generation, or the process of identifying and cultivating potential customers, is always a top priority for sales teams and marketers. Paid lead generation techniques — like pay-per-click advertising and paid media — can yield results, but it's often the business with the biggest budget that wins. 
Here's the good news: There are plenty of sales and marketing strategies you can use to generate free leads while maintaining lead quality.
In this article, we'll go over seven free lead generation tactics and tools to implement them. First, let's unpack the importance of free leads.
The true value of free leads
Creating a steady stream of leads is essential for growth and profitability, but it can be expensive work. According to one analysis, the average Cost Per Lead (CPL) for B2B companies is $198. It may cost businesses nearly $200 to acquire someone who isn't a paying customer yet.
If we take a closer look at this dollar amount, we'll see the most common types of lead generation costs:
Advertising costs
Media distribution and outreach costs
In-house labor or third-party agency costs
Incentive costs, like discounts, samples, and coupons
Contact list purchasing or renting costs (not recommended if you want high-quality leads)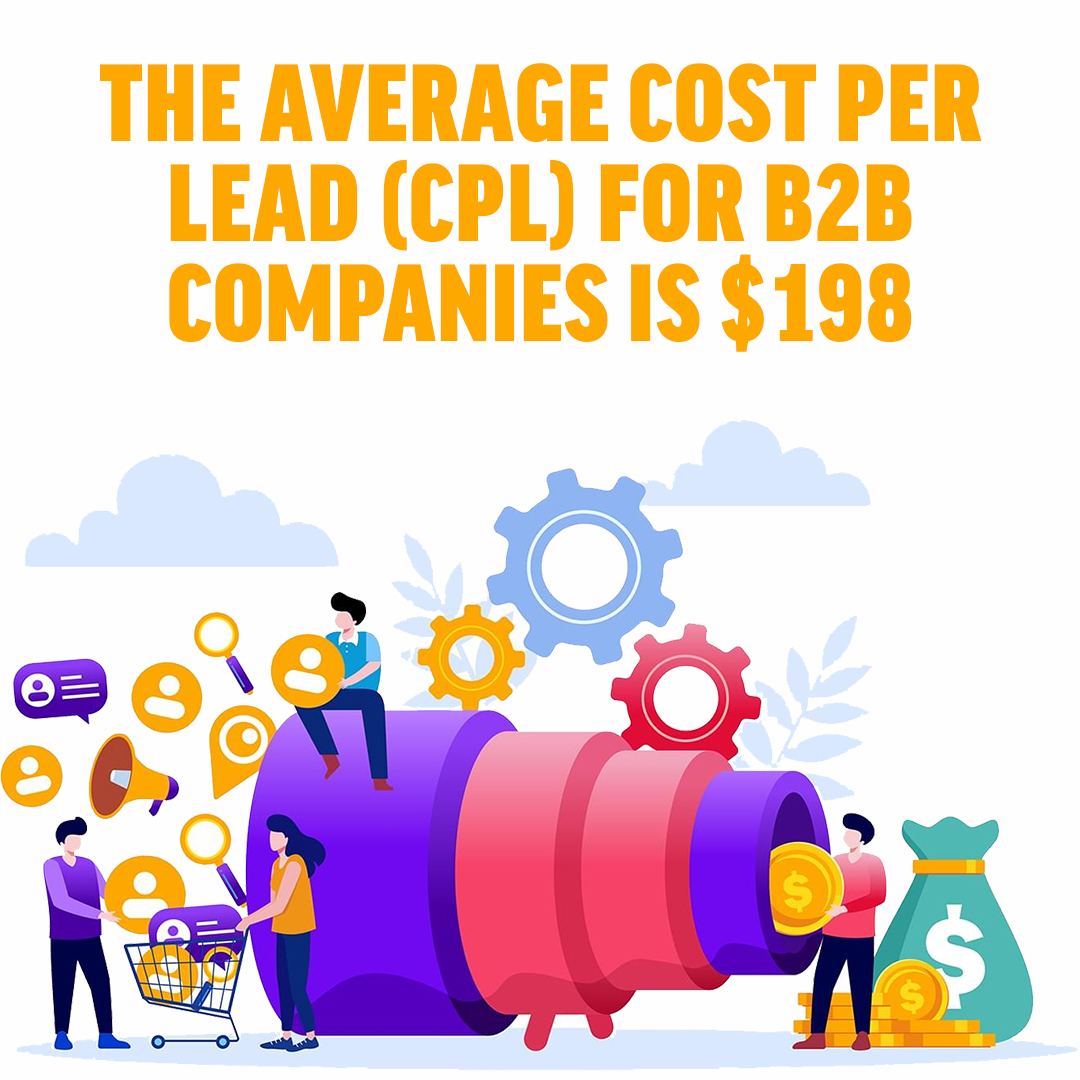 So, is it really possible to have a free lead? A lead is simply someone who's demonstrated an interest in your product or service. They may have visited your website, clicked a link in your email, or filled out a form at an event.
You can absolutely generate a cold, warm, or hot lead without breaking the bank on the above costs — we'll explain how below. 
Top strategies and tools to generate free leads
Whether you're trying to lower your marketing costs or test a new sales approach, it's hard to go wrong with these free lead generation tools and ideas.
1. Send effective emails
Email is arguably the most popular channel for lead generation, and for good reason. Email produces an estimated $38 for every $1 spent, or a whopping 3,800% return on investment (ROI). It's consumers' preferred method of communication with businesses, making it ideal for introductions and follow-ups. 
Here are some time-tested techniques for a better sales email:
Grab readers' attention early by leading with the problem or opportunity.
Personalize your message with details or insights about the prospect.
Reach out to the decision-makers whenever possible.
Make sure your call-to-action (link, button, phone number, etc) stands out.
Add value to every email by including helpful materials, resources, tips, etc.
For inspiration, check out Yesware's handy list of 10 cold email formulas. You can start sending quickly with free email marketing tools like HubSpot, Omnisend, or Mailchimp. If you need to grow your email subscriber list, add an opt-in form as a pop-up on your most popular landing pages.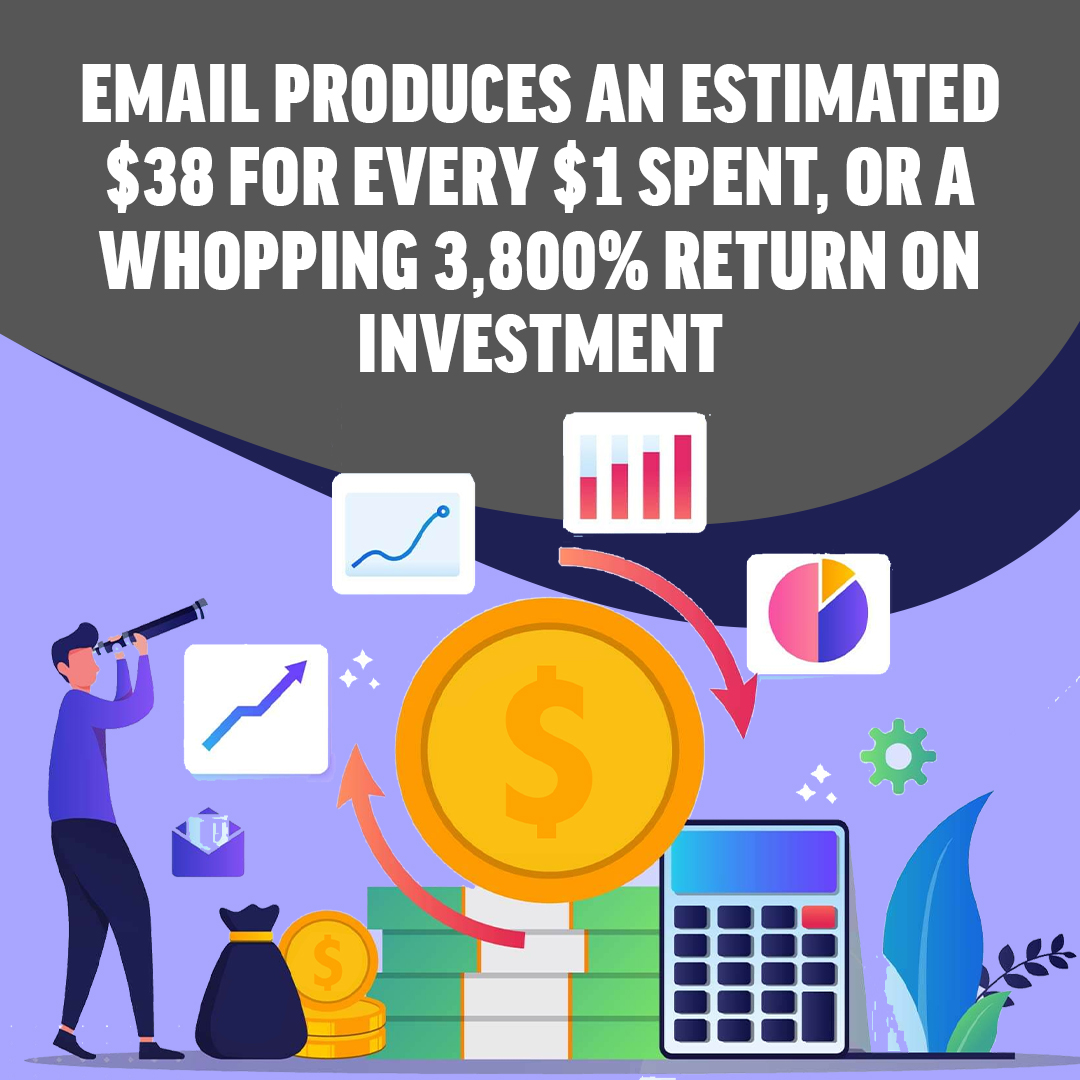 2. Track your website visitors
Consider this: The people who visit your website are likely interested in your product or service, so they definitely deserve a spot on your list of prospects. But if they leave before signing up or making a purchase, they remain anonymous forever.
There's a better way. Site-tracking software like LeadLander helps you turn unknown visitors into qualified leads by giving you detailed contact information in real time. It uses the IP addresses of web visitors to uncover details like company names, email addresses, phone numbers, and even LinkedIn profiles, letting you build a deep pool of potential leads. You can integrate it with your customer relationship management (CRM) software for easy lead scoring.
Take advantage of the LeadLander's free 14-day trial to capture the leads already visiting your site.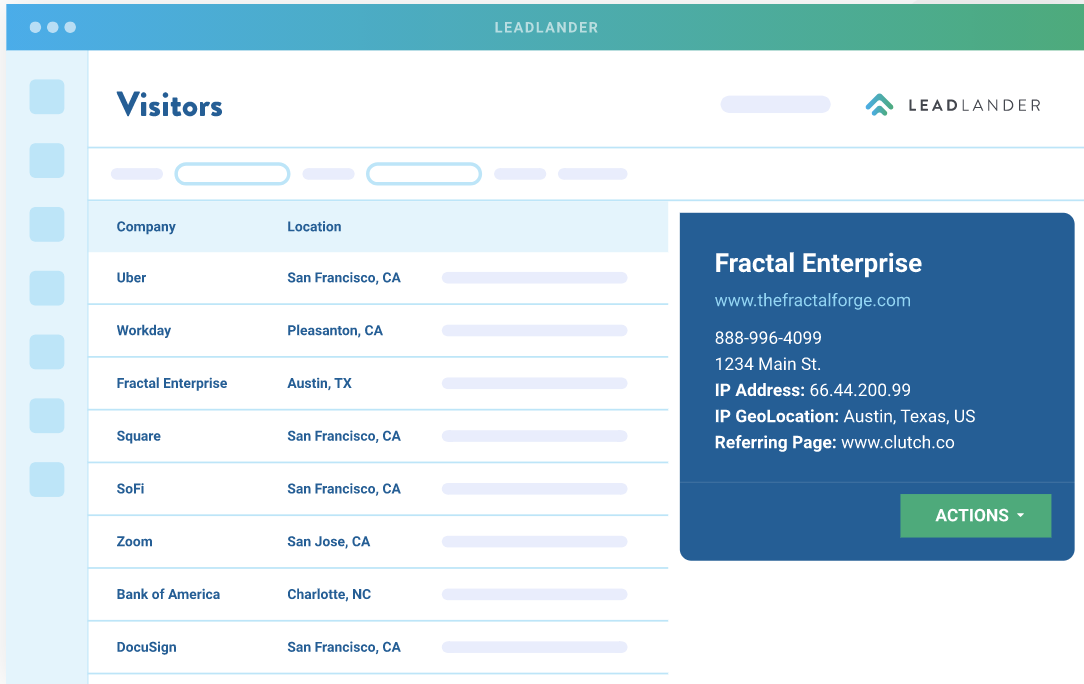 3. Leverage social media
Many businesses think of social media as a brand-building tool, but it's also a lead generator. This is due to the wealth of information social media users readily share, and the sheer number of users on Facebook, Instagram, Twitter, LinkedIn, and YouTube. Here are some ways to attract new leads:
Host a live event featuring notable speakers, like a Q&A, Ask Me Anything, or Twitter chat.
Run polls or surveys that ask about a pain point or relevant topic.
Share gated content, like an e-book or infographic.
Try a giveaway or contest with a donated prize to increase your profile's reach.
Use social media automation tools to schedule posts and earn leads on autopilot. 
4. Optimize your blog content
As the heart of inbound marketing, blogging is an excellent source of free leads. In fact, leads who progress through the inbound process are some of the most qualified and engaged. It's effective as long as you keep one keyword in mind: value.
With every piece — article, webinar, podcast, etc — you need to address your audience's challenges. If they struggle with razor-thin margins, you could create a guide called "5 Proven Steps to Maximize Revenue." Visit forums like Quora, Reddit, or AnswerThePublic for ideas, and most importantly, ensure the next step after reading is clear.
Finally, use Search Engine Optimization (SEO) best practices so that your content is visible in search engine results. 
5. Utilize guest posts
Guest posts offer a powerful combination of impact, ease, and affordability for your lead generation efforts. Companies will often agree to an article exchange for a mutual readership boost.
Whether you request posts or submit them, they create instant brand exposure to a new audience. Each post helps you position yourself as an industry authority, either by featuring thought leaders or becoming one yourself. This is particularly important with B2B marketing, where personal relationships can be crucial to winning and keeping customers.
In one incredible example, Buffer co-founder Leo Widrich said he reached 100,000 customers by regularly guest blogging. Not only did this strategy stir up sales leads, but it quickly earned backlinks that boosted their website's ranking and credibility.  
6. Partner with an influencer
Influencer marketing is a textbook example of "social proof," or the idea that consumers will adopt the opinions or actions of people they trust. It's also a rapidly growing lead acquisition channel. 
You can use the voice of a thought leader, expert, or influencer to bring your brand's message to your audience, often in exchange for social media mentions or free samples or services.
One mistake businesses make is controlling the influencer's voice or creativity, damaging the most valuable element — authenticity. Share clear guidelines for your brand and goals, then let them come up with content that fits their voice and style.
7. Increase customer referrals
People trust user reviews and word of mouth much more than outbound marketing tactics like cold calls or ads. So, one of the best ways to generate new business is to mobilize your existing customers.
Create a customer referral offer that's compelling for both the referrer and the referee, like gift cards or discounts. To keep costs low, you can also unlock access to premium features or exclusive content. This could be the nudge your customers need to recommend you to their inner circle.
For an easier ask that still produces new leads, ask your customers and subscribers to refer their friends to your email list instead.
Feed your sales funnel
We've covered a variety of simple ways to generate free leads in this article. However, if these strategies aren't paired with a proper lead nurturing strategy, converting them will be an uphill battle. Learn everything you need to know in our in-depth guide to nurturing and closing leads.