Updated October 26, 2021
Every business has the same goal: finding high-quality leads and converting them into paying customers at broad levels. But achieving this isn't just about tracking down as many prospects as possible. Timing plays a huge role in determining how likely you are to win a new lead's business.
Buyer intent data tools help companies in this arena, and using one could be precisely what your business needs to achieve its revenue growth.
Keep reading to learn more about what these tools can offer you and discover the best buyer intent data tools of 2021.
Understanding Buyer Intent Data Tools
Buyer intent data tools help companies understand the best time and method to reach out to particular prospects. They do so by monitoring a lead's online behavior and analyzing it against behavior from known buyers.
The idea is that a person's online activity can signal their intent to make a purchase. And if a business knows that a lead who fits their target profile is ready to make a purchase, then they can target them at exactly the right time.
Example: A company hires a new chief technical officer who specializes in cybersecurity. This might signal their intent to upgrade their security capabilities, which would make it an ideal moment for a cybersecurity provider to target the company.
Other behaviors that may signal buyer intent include:
Someone frequently visiting your website or spending a lot of time on your site
Several people from one company visiting your website
Someone regularly interacting with your newsletters or ads
Someone asking questions on your live chat
Someone visiting competitors' websites
Someone attending similar industry events
Someone searching high-intent keywords online
This information will inform your timing and approach, but how can you possibly collect and maximize all of this data? Many business owners don't have the time or resources to track all of these signals on their own. You can purchase third-party data or invest in data tools to find prospects who are ready to take the next step.
First vs third-party buyer intent data
It's important to keep in mind, these are data tools first and foremost. They need access to rich sources of real-time data to offer effective intent signals consistently. So where do they get the data?
Buyer intent data tools pull data from both first and third-party sources. First-party data comes from your company's website and any other external-facing in-house applications you're running.
Third-party data comes from other companies that track user behavior, often across many different platforms. They can track behaviors across their clients' websites, publisher co-ops, domains they own themselves, and other sources. You will have to buy this data, making third-party buyer intent data tools more expensive than first-party data.
Keep in mind that there are different sources and types of buyer intent data. For example, one source might monitor monthly consumption events for users, while another could be tracking exchanges occurring on online ads. You'll need to ask yourself which types of signals are most important to you (geography-specific, ad-related, real-time, etc.) and select your third-party buyer intent data source accordingly.
This may all sound intimidating, but buyer intent data tools make things simple for business owners. However, this extra charge is often worth paying. Third-party buyer intent data can be an extremely effective way to promote revenue growth.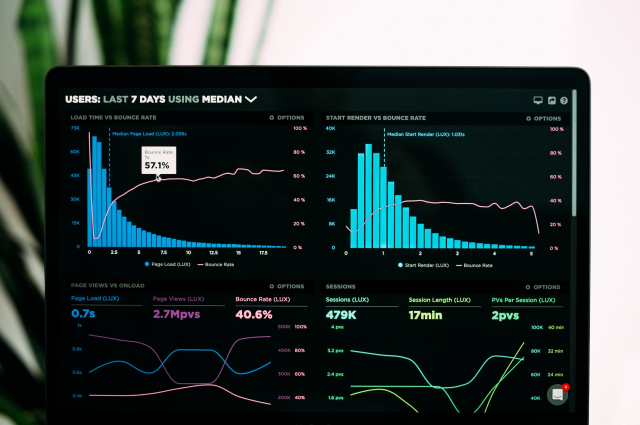 How Buyer Intent Data Tools Lead To Revenue Growth
Tracking buyer intent data often leads to revenue growth for several reasons. Here are four reasons why implementing this practice at your company could boost your profits.
Improve your lead qualification process
Qualifying your leads is important in determining which ones you should spend the most time and money pursuing. Buyer intent data tools help companies rank their leads more precisely.
They do so by acting as another valuable data point, which you can use to refine your most promising prospects. These tools collect and analyze your leads' product research activity so you can use it to determine how good of a fit they are for what you offer.
Fine-tune your timing
Intent data is all about tapping prospective customers at the right time. The best way to get a leg up on your competitors is to identify intent signals, and reach the prospect before they do. Buyer intent data tools can provide critical information regularly or in real-time, so you can deploy your sales force with the best chance of success.
Deliver more targeted messaging and content
Buyer intent data tools help companies target their leads in more precise ways as well. Once again, the key is that these data tools track your prospects' behaviors across multiple platforms.
This gives you significant insight into the type of content your leads care the most about. You can use that information to serve up the same type of content to the prospects, which will increase your brand engagement.
Not only will the right information enable you to craft better content, but it will also help you time your content correctly. Buyer intent may include signals based on a particular time of day, week or year that can help you plan your content schedule more effectively.
Optimize your deployment of resources
Investing in a buyer intent data tool will also help you get the most out of your limited marketing and sales budgets. The data you receive from the tool will help you understand where you have the best chances of succeeding. You can then strategically deploy your resources to ensure you're always getting as much out of them as possible.
The Best Buyer Intent Data Tools Of 2021
Now that we know what buyer intent data tools are, where they pull data from, and how they lead to revenue growth, let's look at some examples.
LeadLander
LeadLander is a buyer intent data tool that helps you make the most of first-party data from your website. It's a platform that identifies your web visitors, tells you how they got to your website, and shows you what they do while browsing.
You can use LeadLander to:
Discover new leads
Validate interest from existing prospects
Fine-tune your marketing strategy based on visitor history
Improve the efficacy of your website
Identify a steady stream of warm leads to feed your sales funnel
The other cool thing about LeadLander is that it's really easy to use. We organize everything you need to know on a simple platform that won't bore you down with unnecessary details. Everyone in your organization can use LeadLander to begin targeting prospects more effectively.
ZoomInfo
ZoomInfo is another excellent choice for buyer intent data tracking. It features a proprietary intent engine that tracks consumption patterns to unearth buying signals. The result is a simple platform that tells you when and how to target companies that want to buy what you're selling.
One cool distinguishing feature for ZoomInfo is the company's delivery of real-time intent data. This differs from many other data tools, which collect intent data in real-time but only distribute it to their customers in weekly batches.
That means if you use ZoomInfo and a competitor uses an alternative, there's a good chance you'll be able to target active buyers before they even know they exist.
LeadSift
LeadSift is a data intent tool that should be on your radar as well. It's a third-party intent platform that collects its data from millions of unstructured public web data. The company essentially tells you when a prospect is starting to show an increased interest in one of your competitors.
When LeadSift identifies a buy signal, it maps it out thoroughly. The platform will tell you everything you need to know about who the prospect is and where they work so you immediately know if it's a lead worth pursuing.
With features like these, LeadSift is powerful. The downside is, you have to pay for that power. The company's plans start at a whopping $1,000 per month.
Cliently
Cliently is a data tool that uses real-time engagement metrics to promote revenue growth. Its main function is to help companies create and deploy automated flows to target prospects when they display interest in what you have to offer.
The platform claims to help companies increase their lead engagement numbers by as much as 50%. Cliently also packages all of this in a platform that's super easy to use. Once you set it up, you will be able to track new leads, deploy automated targeting flows, and more in the same web app.
Cliently is also priced affordably (especially compared to competitors like LeadSift). A free version of the data tool is available, and plans start at just $39 per user per month.
DemandJump
DemandJump is another buyer intent data tool that's worth paying attention to. The company says that the platform removes the blind spots that often exist in a customer's journey.
You can use DemandJump to track how your leads are interacting with the internet as a whole. This can be valuable as it will let you know which type of content you should be serving to specific B2B leads.
DemandJump is also great for companies that are looking to gain additional insight into the competition. It tells you how your prospects are interacting with competitors and will even show you which keywords, content, and ads your competition uses to drive traffic to its website.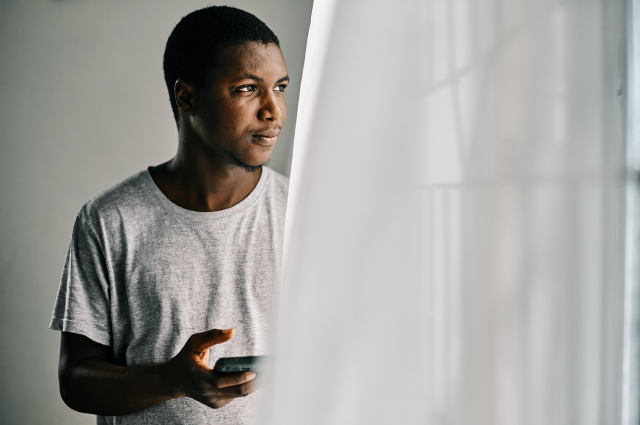 The Bottom Line On Buyer Intent Data Tools
Investing in a solid buyer intent data tool is an excellent way to promote revenue growth for your company. These data tools track how prospects move across the internet and analyze the data to tell you how and when to target them.
The results speak for themselves: 99% of large companies use intent data somehow, and more than half of all marketers are already combining first and third-party intent data to optimize their campaigns.
Figures like reinforce the idea that buyer intent data is something that every company that prospects for leads online should be using. Investing in one of the software options covered above is a great way to start leveraging this data to your advantage.

When you're ready to begin using buyer intent data, consider giving LeadLander a try. We're currently offering a free 14-day trial, so you can experience the full benefits of our powerful platform without assuming any financial risk.
Related Reading
---