Hosting a B2B sales webinar can be an excellent way to attract new inbound leads for your sales consultants to convert. But putting together a webinar that your target audience actually cares about can be a challenge.
That's why we've put together the following guide. It covers everything that you need to know about hosting a webinar, including information on digital resources, topic selection, and more. Let's get started.
B2B Sales Webinars And How They Help Your Sales
The goal of a webinar is to educate an audience on a particular topic or set of topics that they care about. When a business hosts a webinar, it's typically doing so because it wants to attract more inbound leads.
Webinars, when done well, can be very valuable sources of information for the companies that you want to sell your products or services to.
The marketing angle looks something like this. You produce a webinar that covers topics that your B2B clients want to learn more about. They give you their information when they sign up for the webinar. You can then use that information to serve them targeted advertisements and move them through your sales funnel.
Hosting Tips And Digital Resources For B2B Sales Webinars
There's a lot of information to consider when preparing a B2B sales webinar. So here are some tips to think about while considering how you're going to host the webinar.
Be thoughtful about how you prepare your room
It's really important to host the webinar in a space that is quiet, free from distractions, and professional. Otherwise, you risk giving potential inbound leads the wrong impression about yourself and your company. Here are some tips to make sure you're prepared:
Mute your devices before booting up and remove any potential sources of unexpected noise from the room
Mute and close any unnecessary background applications on your computer
Choose the right hosting platform
There are also lots of different platforms that you can choose to use to host a webinar. Microsoft Teams and Zoom are two of the most popular options, but you may also consider using WebEx or even FaceBook Live.
Generally, it's best to go with the platform that you believe your audience is already the most familiar with. It'll be easier for your audience to get set up and there will be less friction between them and your webinar.
If you want to offer a pre-recorded, or hybrid (part pre-recorded, part live) webinar, then you might use a platform like Demio. Or, if you want to integrate your webinar with marketing tools like Salesforce or Hubspot, you could host it on Livestorm to do that.
There are also plenty of platforms that allow you to interact with your audience in ways that will boost engagement with your presentation. For example, you can run polls and add a virtual whiteboard to your webinar with WebinarJam.
Or you could use WebinarNinja to integrate your presentation with more than 1,000 applications (many of which can help you boost engagement).
Create a presentation schedule
When you host a webinar, you're asking a group of professionals to give you an hour or more of their time. You need to make sure they feel that the time is well-spent. Otherwise, they will be very unlikely to maintain a relationship with your business, which means you'll have a very tough time converting them.
The best way to do this is by coming up with a presentation schedule before you begin. Make sure you know exactly how much time you'll spend on each point you want to cover and you'll avoid running out of time and speeding through topics too quickly.
Engage your audience with these strategies
Keeping your audience engaged will help you boost the impact of your webinar by making it more likely that your audience pays attention to everything you have to say.
You might run a poll with an icebreaker question at the beginning of the presentation to get the room involved early. You could also switch back and forth between multiple presenters to keep things fresh for your audience.
Or, let your audience pick what they want to learn about. You could prepare presentations on a handful of topics, then run a poll to see which of them matter most to that group.
It's also important to keep checking back in with your audience throughout the presentation. You can do that by running live polls at the end of important sections or by giving your audience time to ask questions every so often.
Pick the right time
You also want to make sure you're hosting the webinar at a time that works for your audience. Generally, it's best to host webinars in the middle of the week (Tuesday – Thursday). It's also a good idea to schedule them for the late morning, around 11:00 AM.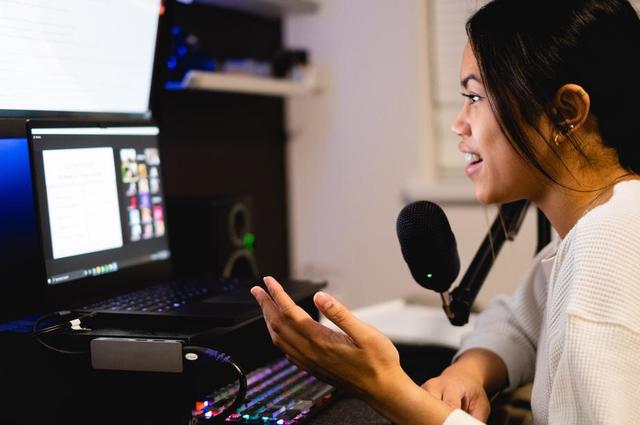 How Sales Consultants Can Select Topics
Start with an understanding of why your audience is attending the webinar
As your sales consultants start considering topic options for a webinar, they need to begin by understanding what the target audience cares about.
Are the members looking for ways to optimize their companies' marketing strategies? Do they want to learn how analytics can help them manage their supply chain? Or is there something else that matters most to them?
The key is understanding what your audience's goal is in attending the webinar. Then you can select your topics based on what helps them move closer to that goal.
Explore the most popular posts on your blog
One way to figure out what your audience cares most about is to see which posts on your blog are performing best. The more engagement, the more likely your target audience is to care about the topics it talks about.
Consider the questions your sales consultants get asked most
This is another solid way to figure out what your audience would like to see in a webinar. If there's a question sales consultants are constantly asked, expand upon the answers. It's an excellent way to provide your audience with a valuable presentation.
Here are some webinar topic ideas that could be really helpful for a B2B sales audience:
Host training sessions that help B2B clients get more out of your service
Host live chats with thought leaders in a B2B niche that your audience cares about
Lead an interactive demo of a new product or host an educational series on your flagship offering
Share your company's roadmap and talk about updates that are coming soon
Share the results of a B2B sales case study that highlights the impact that your product or service can have
Turn an existing piece of content into a webinar
You might also think about repurposing an existing piece of content into a webinar. For example, maybe you have an ebook that's packed with valuable information but not getting a lot of traction. Turning it into a webinar could be a great way to make it more accessible to your target audience.
Other Tips For Maximizing The Impact Of Your B2B Sales Webinar
Keep your slides simple and to the point
When delivering a webinar, you want to make the information in it as easy to follow as possible. It's rarely a good strategy to bog your audience down with complex, detailed slides. Instead, stick to highlighting one or two important pieces of information in the slide itself.
Design your presentation to be accessible on all types of screens
Your audience may engage with your webinar in a variety of ways. Many will watch it on their computers, but some will choose to access the webinar with a mobile device. Additionally, try to keep the engagement that's required from the audience to get through the presentation as simple as possible.
Some of your audience members will likely be listening to your webinar without wanting to have to interact at all. If you make them answer questions, click through different web pages, and pause and play videos, some members of the audience will give up on following you altogether.
Longer isn't always better
While creating your webinar, you may feel tempted to pack a lot of valuable information into a single presentation. However, you don't necessarily want to ask too much of your audience in any single session. It's often a good idea to keep the length of your webinar to an hour or less so you don't limit your audience to only people who have a significant amount of time to spend watching the presentation. It's likely that you'll reach fewer people if you try to do too much.
Consider making the webinar available on-demand
Even if you create the most valuable webinar in your industry, the size of the audience that you can reach with it will always be limited by who's able to attend at the time it's scheduled for.
A good way to get around this is by making the webinar available to watch on-demand. By doing so, you'll significantly increase the audience that you can reach with it. And you can still grab meaningful information from, such as email addresses, company affiliation, and names even if they're not watching live. Link to the webinar within a call to action to further entice new leads.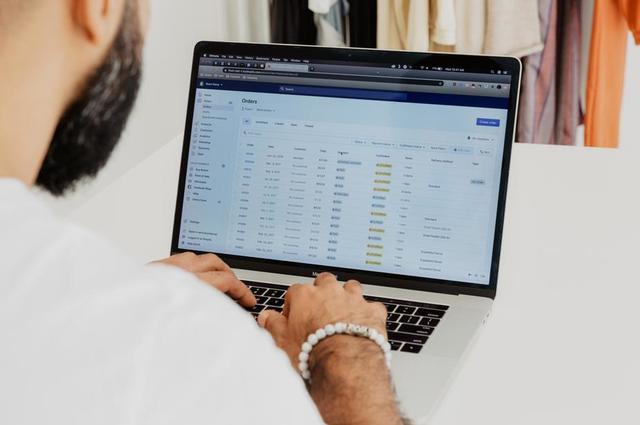 Get The Most Out Of Your Inbound Leads With LeadLander
Hosting a B2B sales webinar is a great way to market your business and expand your pool of inbound leads. But once you get those new inbound leads, you still need a way to market to them in targeted ways that push them closer to converting into paying customers.
LeadLander provides a wealth of information about the people who are visiting your website. With LeadLander, you'll get:
Real-time updates about new and returning website visitors
Detailed information about which parts of your site are getting the most traction
The data that you need to improve your pipeline accuracy
Validation of interest from cold calls and sales outreach
We're currently offering a free 14-day trial so you can experience the LeadLander difference for yourself without having to assume any risk.