Updated March 30, 2022
TikTok has quickly grown into one of the largest social media networks in the United States. More than 90 million Americans are on the platform every month. According to Startup Bonsai, recent industry estimations predict that the platform could see 1.2 billion monthly active global users by the end of 2021. And another stat said the average user consumes about 46 minutes of TikTok videos daily – making it a huge source of potential sales leads for your company. And now may be the perfect time to leverage the opportunity, because the popular social media platform recently launched a new sales lead generating tool that's made it easier than ever to discover new leads on TikTok. Read on to learn everything you need to know about TikTok's sales lead generation tool and how to use it alongside other strategies to support your sales pipeline.
Why Look For Sales Leads On TikTok?
Social media advertising is incredibly widespread. In 2021, 91.9% of companies larger than 100 employees were using social media to market their products and services. That's everyone.
But legacy social media platforms like Facebook, Twitter, and even Instagram are highly competitive. You may have to spend more to advertise on these sites.
TikTok is an alternative that could you save money since the platform is still in a growth phase. On top of that, the vast majority of people who use TikTok are below 30. So advertising on the platform is a great way to get in touch with younger consumers who can be hard to target elsewhere.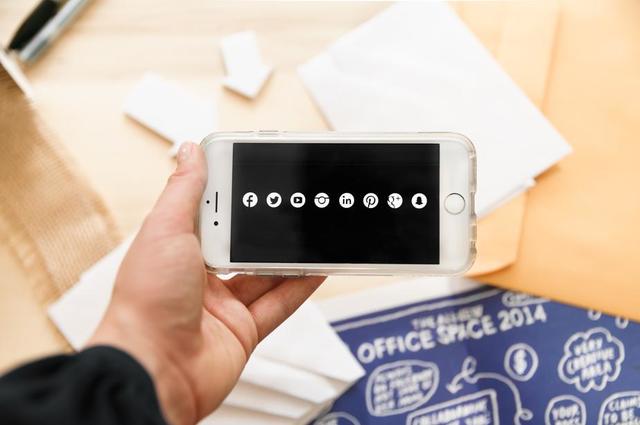 Breaking Down TikTok's Sales Lead Generation Tool
TikTok's aiming to make it easier for companies to generate leads for their sales pipeline. This led TikTok to create a new sales lead-generating tool that we'll walk you through:
What It Is
TikTok's new tool was created to help platform advertisers get more direct information about their target audience. Essentially, the tool adds a call-to-action to the existing TikTok ads interface, which leads users to a form they can fill out to express their interest in a particular product.
Imagine your company ran an ad on TikTok and a user was interested in what they saw. Before this update, you wouldn't have a direct way to get that user into your sales pipeline. Now you do.
With the new tool, a user interested in your product or service would be able to click on the CTA link on your ad. Users navigate to a form that asks for information like their name, email, and phone number, which will go to your company.
TikTok lets users auto-populate this data with information from their account profile as well. This makes it easy for you to start a direct relationship with a new lead.
How Companies Can Customize It
Companies can customize TikTok's new CTA-linked forms to suit their unique purposes. First, you can customize the background header image that your CTA form starts with. Second, you can customize the profile image that gets displayed on the form. Finally, and most importantly, you can customize the questions you ask users. That means you're able to gather all of the highest-value data you want from a new sales lead.
Why It's Worth Using
TikTok's new sales lead-generating tool can be a really valuable addition to your broader social media marketing plan. It allows you to connect with TikTok's unique demographic in more direct ways than you could prior.
Advertising on TikTok isn't right for every company. But if you're trying to reach a younger demographic with your ads, the company's new lead-generating tool makes it easier than ever to access Gen Z-specific information.
Personal vs. Business vs. Creator TikTok Accounts
When you sign up for TikTok, it's easy enough to change your personal account to a "Pro" account, but there are two options: Business or Creator. With different types of TikTok accounts to choose from, how do you know which will be most advantageous to your business?
When you sign up, you'll automatically be given a TikTok personal account. We recommend building up your content, followers, and views before changing your account to Business or Creator. Why? Because TikTok's algorithm favors personal accounts, so it will be easier to build brand awareness and follower count before you switch over. Personal accounts also have a greater selection of commercially licensed songs, so you can utilize those before changing to Pro.
When you're ready, visit the "Manage My Account" page and click "Switch to Pro Account." You will then select a Business or Creator account.
The TikTok Business account is optimal for business promotion. It is free to use and comes with unique features, including:
Different engagement capabilities
Branded content
Advertising solutions
Statistics and insights about customer groups
Real-time performance tracking
Relevant content and trend recognition
This type of account is best for driving brand awareness and directing social media traffic to your website and sales platforms.
A TikTok Creator account does not have the same advertising features as the business account. Instead, this account type focuses on creativity and individual promotion. It still shares some features with the business account, including insights about viewer groups. The Creator account is usually favored by influencers; however, in some cases, creator accounts may be ideal for small businesses who want to fine-tune their content and attract more followers.
In short, if you're just starting out on TikTok, build your content and follower count on your personal account before going Pro. Large businesses should select the Business account. Individuals or influencers should choose the Creator account, and small businesses can benefit from either, depending on their preferences.
Other Ways To Generate Leads For Your Sales Pipeline on TikTok
Partner with Influencers
Influencer marketing is growing in popularity for a good reason: research shows that it provides an 11% higher ROI than many traditional marketing channels. A lot of influencer marketing takes place on platforms like Instagram and Twitter. But it can also be highly effective on TikTok.
But if you're going to use influencer marketing on TikTok, don't focus on the biggest names on the platform. Instead, it's often a better strategy to partner up with micro-influencers.
These users have smaller followings but build more loyal communities. They form personalized connections with their audience, which typically leads to a higher engagement rate. According to data tracked by Experticity, an impressive 82% of consumers are more likely to act on the recommendation of a micro-influencer than a larger one.
You also get the benefit from the accuracy of your ads when you work with a micro-influencer. That's because these influencers tend to be trusted voices in a specific niche that's relevant to your business, which means their followers will likely be more interested in your products or services.
Participate in TikTok Trends
Getting your brand in on the viral trends action could get you a ton of recognition from potential sales leads. The key is identifying a trend while it's still happening – and how it could align with your brand. To do that, you should follow the most popular influencers in your niche. They'll often join trends early, which will let you know about them before it's too late.
Add a Clickable Link to Your Bio
TikTok is currently beta-testing a feature that allows users to place clickable links in their TikTok bios. If your company can do this, then it should take advantage of the feature.
When a user is interested in the TikToks that you make, the first thing that they're going to do is check out your profile. If you have a clickable link in your bio, it'll be more seamless directing new sales leads to your website.
You can use the link to direct your leads to a specific portion of your website as well. For example, Kylie Cosmetics has a clickable bio that sends users directly to the company's online store. You could do the same. Or you could link to a form on your website that users can fill out to get access to information they care about.
Keep in mind that wherever you send your users, the landing page needs to be solid. It has to have exactly the type of content that a new lead would care about. Otherwise, they'll likely navigate away from your site before you have time to get them into your sales pipeline.
It might be obvious, but make sure your mobile UX is solid. Ensure that the landing page you link to in your bio is optimized for mobile viewing.
Connect to Other Social Platforms
If you already have great content on YouTube and Instagram, it's time to cross-promote on TikTok. You can add direct links to your Instagram and YouTube accounts on TikTok by selecting "Edit Profile" on your TikTok profile page.
To boost your connections and sales further, include a CTA. For example, next time you create TikTok content, add text that says "Follow Us on Instagram for More Helpful Tips!" along with your Instagram handle. You can also invite your followers to check out your YouTube or Instagram during TikTok Live broadcasts.
Narrow Your Content Strategy
The real way to get followers and sales conversions on TikTok is by implementing a creative video content strategy. If you can pair your products or services with enjoyable content, brand awareness could shoot through the roof.
Here are a few basic content concepts to get you started with content strategy development.
Helpful tutorials and tips
Dance challenges
Product showcases
Hashtag challenges
User-generated content
Multi-part series content
Duets
While developing your strategy, here are some things to remember:
Make videos that help you stand out from the competition. Create thoughtful content and take advantage of all of the TikTok tools (like captions, sounds, and freeze-frames) to bring it to life.
Understand your content performance. Use TikTok analytics to discover which audience engages most with your content and which videos are attracting the most attention. You can see your content performance by going to your TikTok profile, selecting "…", "Creator tools," and then "Analytics." These tidbits can inform your content strategy going forward. Don't hesitate to experiment with different types of content to see what appeals to your followers.
Consider TikTok user preferences. Videos longer than 5 seconds generally perform better on TikTok. Vertical videos and videos with captions are also user favorites.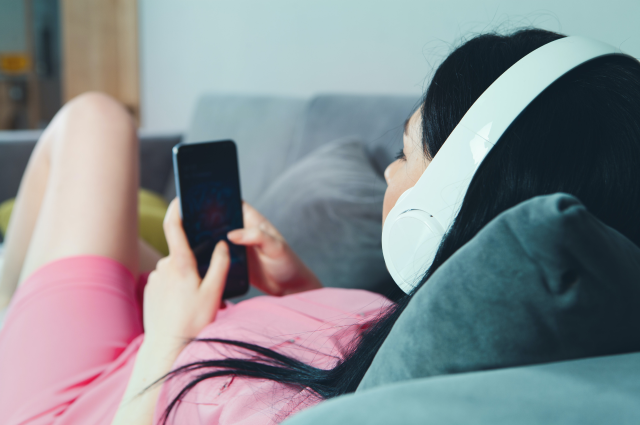 LeadLander Helps You Convert Sales Leads From TikTok
TikTok is a growing social media platform with a lot of potential for your company's marketing efforts. But once you get users off of TikTok and onto your website, you still need an efficient way to keep track of them.
Our tool provides easy-to-understand information about your website visitors. It tells you in a clear way who's visiting your site, what they're doing while they're on the site, and how they got to your site in the first place.
With this data, LeadLander can help you:
Improve the accuracy of your sales pipeline
Sync your inbound lead flow with existing marketing campaigns
Receive real-time alerts for new and returning leads
Validate interest from cold calls and sales outreach
We'll let you try LeadLander free for 14-days so that you can experience how it can help you convert your leads from TikTok for yourself.