The five-year failure rate of startups is close to 90%. That's a sobering statistic that underscores exactly how challenging it is to make it with a new company. So what's behind the failure rate? Many simply run out of funds because they cannot generate enough revenue to keep themselves afloat long enough to get traction. To avoid that fate, prioritize revenue growth for your startup from day one. This article covers five strategies you can use to hit your goals.
Revenue Growth For Startups: The Benchmarks
Before we dive into specifics to help you grow your revenue, it's important to establish what you should be looking for. In other words, you need to know how much revenue growth is needed so you can set your targets accordingly.
According to data tracked by Equidam, the average startup has a revenue growth rate of 178% in its first year, 100% in its second, and 71% in its third. These can be useful benchmarks to use as you work to figure out whether your startup is on the right track with revenue growth.
That said, you should keep in mind that the numbers shown above are for all new companies. But there can be quite a bit of difference from industry to industry and depending on location.
For example, companies in India have average first-year revenue growth of close to 1,000%. However, new companies in the United States are expected to grow by just over 200% in their first years.
Given the variability in revenue growth, adjusting your expectations according to your unique factors is important. Ultimately, these numbers should serve as a general guideline, not a hard and fast rule.
1. Launch A Partner Program
A partner program is a marketing strategy that involves enlisting the help of other companies to get the word out about your startup and deliver conversions. Most major players in the IT industry have partner programs, including Microsoft, Apple, and Cisco. These large companies use partner programs because they work: your partner program could lead to up to 48% revenue growth.
Building a successful partner program is all about enticing complimentary companies to work with you. Generally, that means giving these companies a percentage of the income generated from the deal they close. But it could mean offering partners a discount on your products or services instead.
Let's take a look at a real-world example to see how these work in practice.
Xero is a company offering online accounting software for small businesses. The company is one of the biggest providers in this niche and has a super effective partner program.
Xero uses a tiered partnership system. Basic partners get:
A free subscription
A dedicated account manager
Online training opportunities
Higher-tier partners get:
Listed on Xero's advisor directory
Help with client migrations
Marketing funding
A 30% discount on Xero services that can be passed on to clients
Everything that basic partners get
Your startup could look into emulating Xero's partner program. Doing so could be a fantastic way to get other B2B companies to help you with your marketing and sales goals.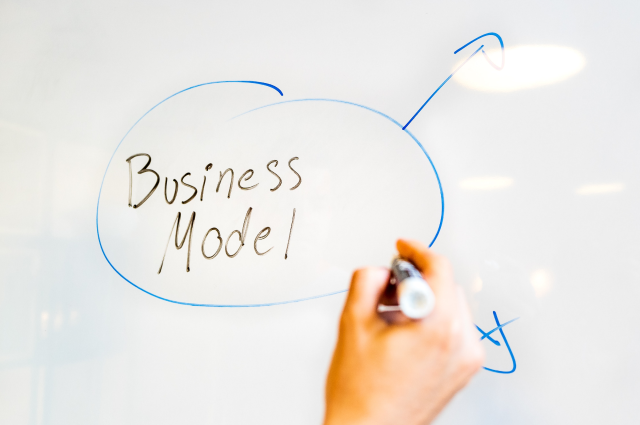 2. Offer Freemium Services
The freemium model is a pricing strategy that involves giving users access to a basic version of your service for free with the intention of converting them into paying customers down the line.
B2B freemium services are fantastic for revenue growth because they help startups build large userbases more quickly under a paid pricing model. When that happens, you essentially get a massive source of ultra high-quality leads you can start targeting in very specific ways. This can lead to a significant rise in revenue for your startup.
There are lots of SaaS startups that have used the freemium pricing model to great success. For example, Dropbox provides users with a free-forever version of its product. They don't expect most of their customers to become premium users. But that hasn't stopped Dropbox from becoming an $11 billion company on the back of its massive userbase.
That's why it may be worth it for your startup to begin using a freemium model for at least some of its services. To start, you would essentially want to create a basic but useful version of some of your best products. Then you can offer premium features at a price.
3. Focus On Creating A Talk Trigger
A talk trigger is an operational choice that your startup makes, which inspires conversation. It's the thing that people always mention about your company when it gets brought up.
A famous example of this is Double Tree's policy of giving every customer a free chocolate chip cookie when they check-in. The hotel chain built a positive reputation by simply becoming known as the place that gives you free cookies.
Other companies have developed talk triggers that focus on their convenience. For example, 7-Eleven grew quite a bit in the wake of World War II because people kept talking about how great it was that they were open from 7 AM – 11 PM — hours that were practically unheard of before then.
Your startup can do the same by developing talkable quality in an area that your customers care about. For example, you could develop a reputation as a business with fantastic customer service. Or you could get people talking about how useful your product or service is.
4. Launch New Services Under An Invitation-Only Model
Exclusivity sells. It's a strategy that countless companies have used to create hype around a wide variety of products and services. For example, Kanye West's Yeezy shoes are the most sought-after on the market precisely because they're so hard to buy new.
B2B SaaS companies can take advantage of this principle by offering new and highly desirable services under an invitation-only model. Several social media platforms have used this model to great success.
Pinterest launched as an invitation-only platform. This got people interested in what they were doing and helped to build the hype that the company needed to grow its userbase.
Clubhouse is another recent example of a social media platform launched under an invitation-only model. The drop-in audio chat platform is surging in popularity, in part because of the exclusivity the company fostered in its early days.
You might consider replicating this approach with your B2B startup. The next time you have an exciting new service to launch, try only inviting a select group of clients in the beginning. If the service is useful, you could see a huge spike in demand for it because of the exclusivity you've fostered.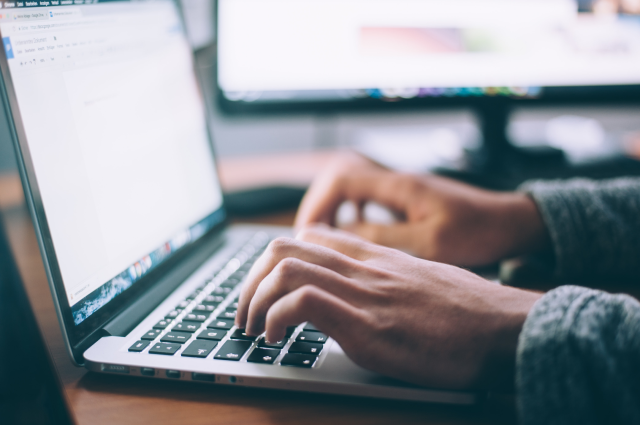 5. Prioritize Simplicity And Convenience
You could have the most incredible B2B SaaS product in the world. But companies still wouldn't use it if it wasn't convenient for them to do so. Simplicity and convenience are two factors that every startup should prioritize.
Consider PayPal. It was one of several companies offering similar services when it first came out. However, PayPal managed to carve out a position of dominance and become a more than $300 billion company.
A big reason for this was how easy the company made it for new users to sign up for the service and manage their accounts after they did. This helped PayPal build its massive userbase, which it was then able to leverage into revenue growth in various ways.
Your startup should consider embracing the PayPal model of prioritizing simplicity and convenience. If you can make your service the easiest for businesses to adopt, then you're going to have a much easier time expanding your userbase. And that's the first step to seeing the revenue growth that you're after.
One Last Tip Regarding Revenue Growth For Startups: Use LeadLander To Get More Out Of Your Website
Your website can be a massive source of lead generation for your startup. But you can't get as much out of it as possible without the right tools.
That's where LeadLander comes in. Our platform was designed to provide startups with a wealth of information about the people and companies visiting your site. You can use LeadLander to:
Discover new leads you haven't met yet
Improve the accuracy of your sales pipeline
Validate interest from existing leads
Receive real-time alerts when prospects visit your site
LeadLander takes all of this valuable information and puts it into a simple platform that anyone in your organization will be able to use. The data you get can help your marketing and sales teams become much more effective in reaching your revenue growth goals.

Want to give LeadLander a shot? Visit our website, and you can sign up for a free 14-day trial today.