Updated May 12, 2022
Your inbound lead process can have a big impact on the success of your company. The better you get at identifying and converting inbound leads, the more revenue you can expect to earn.
We detailed why these leads are so important in our original article. Now, we're back with an update that will give you a closer look at how to convert them.
Original Article
Consumers are exposed to the same inbound lead-generating techniques time and time again – and they're a little sick of them. Here are some fresh ways to generate and nurture inbound leads that are effective right now.
Provide your info first, and ask for theirs later: Just a few years ago, it was highly effective to block consumers from seeing your landing page content until they provided their email. In 2021, consumers have given their email countless times, and are more likely to return to their Google search to find an accessible answer rather than give out their email again.
Now, you'll find quality consumers by providing your content immediately. If your PDF downloads, helpful videos or blog posts are first-rate, and you promise them more help or freebies when they provide their email, they are more likely to comply. The people who know what you offer and sign-up for more are true inbound leads who are eager to receive your emails, and won't simply delete them or send them to spam.
Engage with your potential customer through chatbots or quizzes: Chatbots can answer prospects' questions and concerns, and then collect their email for further assistance. Consumers also enjoy interactive quizzes where they can share more about themselves and their particular concerns or needs.
Quizzes work because 1) the individual feels like they are getting closer to the solution, and 2) they are also becoming more invested emotionally and time-wise. They more likely to supply their email during or at the end of the quiz to get the information they need.
Offer free virtual events and communities: People have started to appreciate opportunities to learn and network from the comfort of their own homes. You can collect or nurture your leads through helpful virtual meetings, groups and events.
New Inbound Lead Trends You Need to Know
Business is pretty simple at its core: The more you sell your products or services at a profit, the more money your company makes. That's why one of your main focuses should be attracting as many new clients as you can handle, which is best done by generating high-quality leads and converting them.
One of the most common strategies for B2B lead generation is inbound marketing. It focuses on pulling interested prospects through your lead funnel and various sales pipeline stages until you've turned them into paying customers.
But what is inbound marketing, really? Why does it matter? And how do you get the most out of the time and money that you invest into it?
Below, you'll discover everything you need to know in order to understand inbound leads and begin converting them at a higher rate.
What Are Inbound Leads, Exactly?
Inbound leads are leads that come to you. They might have found your company through a Google search, a social media post, or one of your marketing campaigns. Regardless, the important thing to remember is that an inbound lead enters your lead funnel on their own — not as the result of any direct outreach efforts you've made.
Making the most of your inbound leads is an essential part of maximizing your B2B lead generation efforts. Consider the following stats, pulled from Invesp:
Inbound leads cost an average of 61% less than outbound leads
Properly executed inbound marketing is 10x more effective at lead conversion than outbound
Inbound marketing efforts produce 54% more leads than traditional outbound practices
Inbound marketers convert 12% of leads while the average marketer converts just 6%
Clearly, there's real value in making inbound marketing a big component of your sales pipeline stages.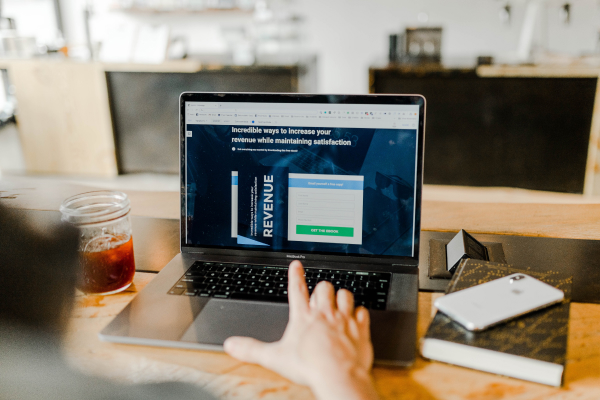 Inbound Leads vs. Outbound Leads
The most successful companies use both inbound and outbound leads in their B2B lead generation process. But it may make sense for your company to prioritize one of these methods over the other. Let's take a look at how inbound and outbound leads stack up in several key points of comparison.
Speed
If your company is focused on generating new leads as quickly as possible, then an outbound strategy could be the best option. Inbound leads can take time to materialize, as companies typically rely on organic channels to generate them.
Outbound leads, on the other hand, can be found and converted very quickly. There are few barriers to running outbound campaigns and you can move prospects through the sales pipeline stages much more efficiently.
Targeting
Outbound marketing allows your team to focus its efforts in highly specific ways. You get to choose exactly who you're reaching out to and can determine the exact messaging.
Inbound marketing is a bit more general in scope. It involves creating evergreen content that gradually pushes a general audience through your lead funnel. Both methods are valuable. The best one for your company will depend on its specific marketing goals.
Timing
Timing is important in sales, to state the obvious. Your chances of converting a lead increases if you contact the prospect exactly when they're ready to make a purchase. Inbound marketing is great for this. Inbound leads tend to have already done their research before contacting you. Many will be ready to move through your sales pipeline stages very quickly.
Outbound marketing can lag, in this respect. Few people that you speak to will be in the buying cycle already. So your sales staff will have to work a bit harder to turn an outbound lead into a paying customer.
ROI
Both inbound and outbound leads can offer a great return on your investment. But they do so in different ways. Outbound campaigns tend to be short and focused. You'll have to pay a high amount upfront in order to run them.
Inbound campaigns are built gradually. Their costs tend to be lower upfront and spread out across the lifecycle of the marketing effort. So your company won't have to pay as much upfront in order to start running one.
How Do You Qualify Inbound Leads?
Not all inbound leads will be worth investing in. That's why having a solid lead qualification process is incredibly important. But what does that look like?
Here are four inbound lead qualification steps that your company should add to its B2B lead generation process.
Define what a good lead looks like
Before you can start qualifying your leads, you need to understand what you're looking for. That means developing a keen understanding of your target audience and most important buyer personas.
Are you looking for B2B clients with a specific amount of revenue? Or maybe you want to focus your marketing efforts on prospects working in a particular industry. Figure out what matters most to your company and then use that as a starting point for your inbound lead qualification process.
Screen leads based on those criteria
Now that you know what you're looking for, you're ready to begin the qualification process. The easiest way to do that is with marketing automation software. These tools allow you to input screening parameters to automatically qualify your inbound leads.
Manually confirm your "good" inbound leads
Using marketing automation software is an important component of qualifying your leads. But you'll also want to put each lead through a quick manual review to verify its quality. Try to come up with a repeatable process that you can follow to make this step as efficient as possible.
Create an efficient process for further qualification
At this stage, you've already completed the most important parts of the inbound lead qualification process. But taking things a step further can help you zero in on your highest-value prospects. You can do that in a few ways.
For example, you might send a qualifying email before you call a client. Just send them a few basic questions to make sure that they're actually interested in your company. If they don't respond, you won't have to waste your time making a phone call.
How Do You Turn Them Into Paying Customers?
You can start converting your inbound leads at a higher rate by following this simple three-step process.
1. Create Value
Your first goal is to attract as many inbound leads as possible to your lead funnel. The best way to do that is by creating resources that prospects who fit your target audience will find valuable. For example, you might use:
Email marketing campaigns
Social media outreach
Blog content
Another strategy is to create something called "lead magnets". These are resources that you make available in exchange for an email address. Examples of lead magnets include how-to guides, ebooks, and webinars.
2. Get Information
Now that you have the attention of your new inbound leads, it's time to learn more about them. Send them to a contact form and ask them to provide the information that you need to complete your sales pipeline stages. You might request their company info, their role, and why they're considering purchasing your product, among other things.
3. Convert the Lead
Finally, you're ready to complete the lead funnel and pass the prospect off to your sales staff. Keep in mind, it's important to make this hand-off seamless. It should occur as quickly as possible after the prospect has filled out your contact form. This will give your sales staff a much higher chance of successfully converting the lead.
At this stage of the B2B lead generation process, it's up to your sales staff to close the deal. They need to understand the prospect's pain points and show them how your company's product will resolve them.
Your sales staff need to be good at what they do to convert inbound leads at a high rate. But you can make the process much easier on them by generating high-quality inbound leads for them to work with.
Other Tips For Better Conversions
Use Tracking Tools
If you work with a high volume of inbound leads, it can be difficult to ensure that you're optimizing how you communicate with each one on your own. That's why you should seriously consider using tracking tools.
These tools can automate the work you need to do to follow up with your inbound leads. They can alert you to the optimal times to re-initiate outreach so you don't have to worry about keeping track yourself.
Many tracking tools will also provide you with analytics-driven insights. These can help you optimize your communication approach to ensure you're getting as much out of each contact with an inbound lead as possible.
Be a Consultant, Not a Salesperson
The way you approach your inbound leads will play a big role in determining how willing they are to buy from you. If you come off as too pushy or go for the sale right away, you're likely to turn away a lead that might have ended up buying from you if you had given them more time.
That's why it's best to try to be a consultant instead of a salesperson. That means making yourself available to answer the lead's questions and directing them to a solution that best fits their needs instead of attempting to immediately close.
The goal is to then transition toward closing after you've built a relationship. When they trust you to give them solid advice, they'll be much likelier to buy from you.
Bring Marketing and Sales Closer Together
Another way to close more inbound leads is to make the relationship between marketing and sales a bigger priority. You can do that at the company level by instituting new practices for cross-departmental communication. Or you could do it personally by making more effort to interact with employees in the department opposite you.
This matters because marketing and sales each play an essential role in the inbound leads process. It's marketing's job to find the leads and it's up to sales to convert them into paying customers.
When these two departments communicate, good things tend to happen. With closer communication, you can expect leads to be handed off at the perfect time. You can also work together on creating a qualification strategy for inbound leads that's better attuned to both of the departments' goals.
Ultimately, all of these strategies are effective. The key to optimizing your process for closing inbound leads is figuring out which one will work best for you.
Offer a free or discounted version of your product
Sometimes, a user won't understand how much value they can get out of your product until they personally try it. That's why it could make sense for your business to embrace a freemium pricing model.
This essentially involves creating a free, time-bound version of your product to inbound leads. This gets more people into your ecosystem and increases the pool of leads who get a first-hand look at your product or business's value.
Data shows this can be an effective way to boost your inbound lead conversion rate. Mailchimp reportedly increased its profit by more than 650% a year after moving to a freemium pricing model.
Focus on improving your understanding of your audience
The factor determining your success rate converting inbound leads is how firm your offer is. And to create a strong offer, you need a firm understanding of the person or company you're pitching that offer to.
That's why it's always good to place more of an emphasis on understanding your target audience when you want to improve your inbound lead conversion rate.
Doing so could help you uncover new facts or preferences about different groups of your inbound leads. And when you learn new things about your target audience, you can approach them with marketing and sales content that speaks directly to their goals and preferences.
Optimize your website experience
Data indicates that 81% of retail consumers perform online research before making a buying decision. Much of that research is done by visiting companies' websites and assessing their offerings.
Make sure your website provides as smooth an experience as possible to your inbound leads. Otherwise, 88% of users could be less likely to come back to your website in the future.
You can optimize your website experience in multiple ways; the specific strategies that are right for you will depend on your audience.
That said, here are some of the top methods for improving user experience on your website:
Simplifying and clarifying your site navigation toolbar
Using high-resolution imagery
Optimizing your website to ensure fast load times
Ensuring users can easily browse your website regardless of device
Don't give up too soon
Another essential part of converting inbound leads is simply not giving up too soon. A whopping 92% of salespeople give up on an inbound lead after four calls with them without closing the deal. But 60% of customers say 'no' four times before saying yes.
That means the difference between converting your next inbound lead and watching them slip away could just be how committed you are to closing the deal.
How can you find more inbound leads?
Finding more inbound leads could be just what your company needs to take the next step in its evolution. Here are four strategies you can use to accomplish that.
Optimize your website
Your website is typically the first thing a prospect sees when engaging with your company. That means how they react to your site upon first visiting it will reflect how they feel about your company as a whole.
You need a site that's easy to use, informative, and compelling if you want to give yourself the best chances of converting your website traffic into warm inbound leads. You can do that with the following tactics:
Create a toolbar that's easy to navigate
Add a live chatbot to your website
Use high-resolution images on your site
Share engaging content
One of the most effective strategies for getting more people to visit your website is to publish content that your target audience finds valuable. For example, if you run a business that helps local companies with online advertising, you could publish blog articles that educate small companies on this topic.
Other types of engaging content include:
Webinars
Industry research
Youtube videos
Podcasts
Infographics
Case studies
And anything else you think your audience would care about
Prioritize SEO
More than 70% of marketers say that SEO is more effective than PPC advertising. So if you want to get more traffic to your website, prioritizing SEO is a must.
You can use a few different strategies to optimize your site's SEO:
Optimize your web copy by using the SEO keywords you value most
Regularly publish blog posts that target different SEO keywords
Update your content regularly
Make sure old product pages are correctly redirected
Create content that other sites are likely to link to
Get active on social media
Social media is a wonderful resource for getting more people interested in your company. If you're not using it already, now could be the perfect time to get started on Twitter, Facebook, Instagram, and Youtube platforms.
The specific platforms that work best for you will depend on your audience. If you want to reach more professionals, use LinkedIn. But if you're looking for a younger audience, then TikTok could be a better bet.
Create more specific landing pages
Your landing pages can also significantly affect how likely a website visitor is to turn into an inbound lead. To get as much out of your landing pages as possible, they should be as informative and audience-tailored as you can make them.
Ideally, each landing page should target the specific type of audience that you mean to attract through the content it contains. That way, you can make your CTAs and benefit discussions as targeted and meaningful as possible.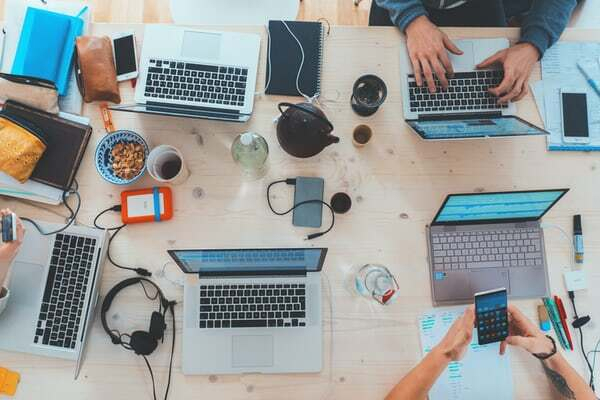 What About Outbound Leads?
Outbound and inbound leads require different kinds of legwork upfront, but all leads are valuable! Outbound leads don't enter the sales funnel on their own but are generally picked up by one of your sales representatives.
Here are some of the outbound lead generation strategies that your sales reps should be using in 2022:
Cold calling: Believe it or not, this outbound lead generation tactic still shows results. Create targeted contact lists and then place a call to each prospect with the intent to schedule a meeting or product demo. Do your research beforehand so you can 1) contact the right decision maker and 2) customize the call to the prospect's unique needs.
Cold emailing: Avoid using a one-size-fits-all template for your cold emails. If your messages are personalized, you'll inspire conversation and connection. This is one the most cost-effective ways to discover new prospects in 2022.
Social selling: Reaching out to other businesses on LinkedIn is one of the best ways to network, get referrals, and make sales.
Multichannel outreach: This tactic refers to utilizing cold calling, cold emailing, social media outreach, landing pages, pre-targeted ads, and other methods in combination. Multichannel outreach seems to spread company awareness and enhance the customer journey beyond using one outbound sales method on its own.
Content syndication: Take all of that inbound marketing content you've created and distribute it in multiple ways to reach your target. Dig up those guest blog posts, original infographics, and whitepapers and distribute them through cold emailing.
Bonus tip: Invest in outbound sales tools. Outbound sales software can help you automate outbound sales processes, use your data in an intelligent way, and determine the best times to contact potential prospects.
Outbound sales cost more time and money initially but can bring in significant revenue. To build your business quickly, utilize both inbound and outbound sales gen tactics.
How Do You Get New Inbound Leads?
There are many ways to increase the output of your B2B lead generation process with inbound tactics. You can start a blog, increase your social media activity, and start offering lead magnets like ebooks and webinars.
Regardless, you'll want to have some way of discovering who's visiting your website and what pages they're looking at. Sure, you could generate this info by asking your inbound prospects to fill out a contact form. But many won't have the time or desire to do so.
That's why investing in a service like LeadLander may make sense for your company. Our platform sheds light on your anonymous web visitors and can provide you with everything that you need to know to begin moving them through your inbound sales funnel.
LeadLander goes beyond traditional web analytics systems to provide your company with highly-specific prospect details that can boost both its inbound and outbound sales and marketing efforts.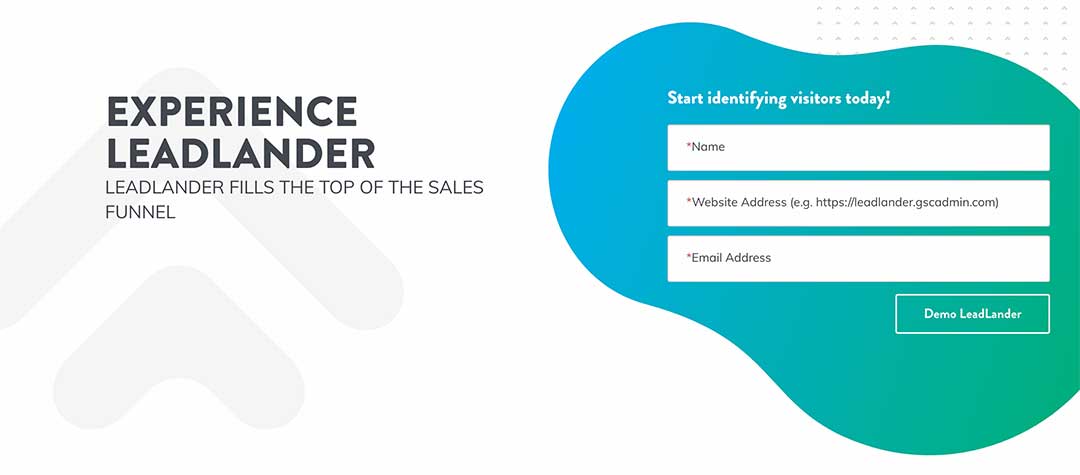 We're so confident that LeadLander can help you reach your inbound marketing goals that we'll let you try it for free. Visit our website to sign up for a free 14-day trial and experience the LeadLander difference for yourself.