Social media outreach has been an essential part of every digital content marketing strategy – the same holds true today. It's one of the best ways to reach your target audience because people spend an average of 2 hours and 22 minutes per day on social networking sites. That represents a huge marketing opportunity for your business, which could seriously boost your inbound lead generation process. But social media advertising isn't always straightforward. It can be tough to figure out the best strategies for lead gen that pushes your prospects further down your lead funnel. That's why we've put together the following article. Keep reading for everything you need to know to leverage your social advertising for inbound leads.
Let's Talk About Inbound Leads
First, we need to start with a common understanding of inbound leads. Inbound leads are prospects that choose to engage with your company directly after engaging with your content through social efforts or SEO – essentially, they're in the "attract" phase of the flywheel.
Companies publish content on their blogs, social media profiles, and elsewhere throughout the internet. A user might see this content and determine that the company which published it is worth checking out. Then when the user acts on that impulse and visits the business's website, they become an inbound lead.
Why inbound leads matter
Both inbound and outbound leads can be an important part of your marketing strategy. But inbound leads have advantages over other lead generation strategies.
Inbound marketing campaigns tend to be more cost-effective, for starters, because they aren't targeted in the same way that outbound lead gen practices need to be. When a company uses an inbound method, they create content that can appeal to everyone in their target audience at the same time.
This content may often be evergreen, meaning that internet users will always find it valuable and often return to it. This means that by publishing content with an inbound focus, companies can create recurring sources of lead generation to continuously attract prospects to their lead funnel.
Inbound marketing is also much less invasive than outbound efforts. It lets prospects interact with your company on their terms. They won't have to deal with any pushy salespeople to learn about your offerings. Then, when they're ready to take action, they'll reach out to you organically. Or you can gently nudge them further and further down your lead funnel with follow-up messaging.
Social Advertising For Inbound Leads: Paid Vs. Free Social Media
Paid and free social media advertising both have a role to play in your broader inbound marketing strategy. Free social media posts are a great way to build a community, listen to their feedback, and project a brand image out into the world. They're also an excellent way to target consumers who have already shown some interest in your company.
But social advertising for inbound leads is also important. It's ideal for reaching out to members of your target audience that haven't shown any interest in your company yet. Brands often use paid social media to:
Attract new followers
Raise brand awareness
Promote new deals
Promote new content and events
Work toward related goals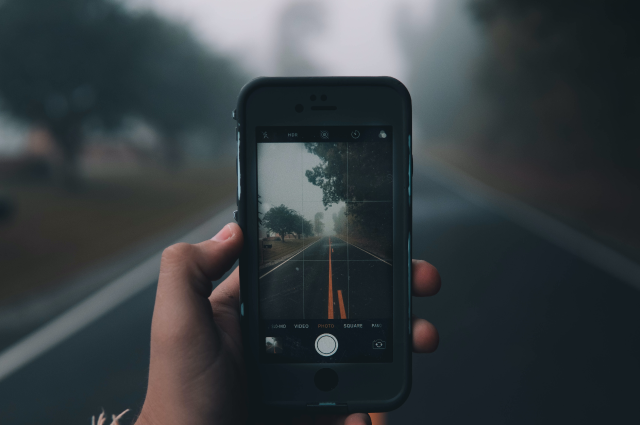 Get More Out Of Your Social Ads With These Seven Strategies
If you're going to invest in social media ads, you want to make sure that you're getting as much out of them as possible. Embracing the following seven strategies will help your company accomplish that.
Start by determining your target audience
The first thing you need to do is make sure that your ads will be displayed to the right people. To do that, you need to define a target audience. These are the people or companies that you anticipate having the most interest in your content.
There are many ways to group a target audience. You may even have multiple audiences that you want to reach. Companies commonly differentiate their target audiences based on:
Age
Location
Language
Spending power
Interests
Challenges
Size of business
And more
You have some room to get creative here. There's no right or wrong way to define a target audience. You just need to figure out the specific group of people you'd like to reach with your social media ads, regardless of how you define that group.
Pick the right platforms for your ads
There are lots of social media platforms that you can advertise on. So how do you figure out the best one for your company? You consider your target audience.
When deciding between social media platforms, you want to pick options that allow you to reach your target audience in the most effective way possible. For example, you can compare the demographics of your target audience to the overall demographics for each social media platform you're considering.
Another strategy that you can use is researching what your competitors are doing. If you want to replicate their success with social media ads, then you might want to consider posting those ads on the same platforms that they're using.
Set trackable sales lead generation goals
You need to know what you want to achieve with a social media campaign before you launch it. It's important to set benchmarks that you can track to determine whether your ads are successful in their current forms or if they need to be changed to deliver your desired results.
The goals you set should align with your overall company goals. For example, if you're focused on increasing revenue, then you can track the percentage of people who interacted with your social media ads that went on to become paying customers.
Create a brand voice, then stick with it
The brands that achieve the best results with social media advertising have a recognizable style that sticks with their prospects. This is what creating a voice for your company is all about. The goal is to develop a consistent style that prospects will begin to recognize and associate with your brand each time they see it.
There are lots of different ways to go about doing this. But you want to make sure that your voice aligns with how you want your customers to view your company. So if you're a 'serious' B2B company, you probably wouldn't want to establish a reputation as a meme-oriented brand on Twitter.
Improve your visuals
Visual content is imperative on social media. Quality is important, as customers tend to associate high-quality images with high-quality brands. But the actual content of your images matters a lot too.
Posting engaging images that attract the attention of your target audience is essential to getting them to click on your links. Without interesting imagery, a prospect may quickly scroll to the next post, ignoring your ad completely.
Optimize your landing pages
When you post ads on social media, you do so to get your customers to take a specific action. Often, you want them to visit a landing page on your website, such as a blog post or a product listing in your online store.
These landing pages must be as engaging and interesting as your social media posts. Otherwise, a customer could interact with your social media advertisements just the way that you want them to, only to leave your landing page as soon as they arrive.
So make sure that you don't neglect this aspect of your social media campaigns. Doing so could seriously reduce the effectiveness of an otherwise great inbound marketing effort.
Test different versions of your ads
Social media ads are made up of several different parts. They include images, ad copy, links, and calls to action. It can be tough to figure out which of these elements is working in your ads and which could use some tweaking.
The best way to optimize each element of your social media ads is to A/B test them in separate campaigns. For example, you could post the exact same ad copy, links, and call to action with a different picture. Then you could track the data from these campaigns to see which picture is giving you the best results.
This is a process you can repeat for each component of your ads. By doing so, your company will quickly be able to identify what it needs to do to unlock the full potential of its inbound social media marketing campaigns.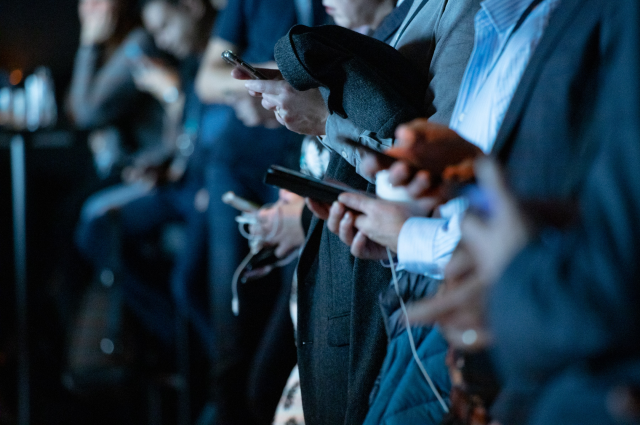 Use LeadLander For Sales Lead Generation
Social advertising for inbound leads is a great strategy for your company. But you still need to find a way to convert those leads into paying customers. LeadLander is the perfect tool to help your business accomplish that.
Our platform provides deep insights into new and returning web visitors. You can use LeadLander to identify how your prospects are interacting with your site so that you can follow up with them in the most effective ways possible.
But don't take our word for it. Try LeadLander yourself to see what the platform can do for your lead generation and conversion processes. We're currently offering a free 14-day trial, which you can sign up for by visiting our website.