Updated April 19
The business landscape is going through a profound shift. Across all sectors, the amount of online commerce is increasing rapidly. The change has brought both new challenges and new opportunities. But to make the most of e-commerce, your company needs to embrace the tools available and learn how website analytics improve sales.
This information can generate powerful insights into your clients' behavior and preferences. Use them well, and your business could completely revolutionize its sales process.
Of course, that's easier said than done. Below, you'll find everything you need to know about using analytics to drive your company toward its sales target. Keep reading to learn more.
What Are Website Analytics?
Web analytics – as it relates to your business – involves gathering, collating, and measuring data about your site and web usage. Analytics tools capture relevant data from site visitors, analyze it automatically, and present it to you in a form that can benefit your company.
The amount of information that's generated when someone visits your website is staggering. Analytics tools enable you to track it. For example, an analytics tool can tell you which pages of your website are most popular with users, how the majority of your site visitors are getting to your website, and the overall number of visitors you're getting in a set period of time.
All of this information can be incredibly valuable to your company and its business efforts. Here are some of the main ways your business can benefit from using analytics.
How Website Analytics Improve Sales
Optimizing marketing campaigns
Analytics will tell you how users are getting to your website. You can use this feature to learn which of your digital marketing campaigns are performing well and which campaigns may need updating.
To do so, you can create a unique link for each separate marketing campaign that your company runs. As your campaign progresses, track which link's getting your site the most traffic and adjust your efforts accordingly.
Boosting website performance
You can also use analytics to track how well each part of your website is working. For example, you can track how long the average user spends on each of your pages. If one page's average visit time is significantly shorter than others on your site, then you can adjust it to increase its performance.
You can also track which of your pages are the best at converting site visitors into paying customers. Use these insights to determine which CTAs work best for your company.
Empowering your sales team
The data website analytics generates can also help your company unlock the full potential of its sales staff. The information can be used to determine where their efforts have been most successful and where they could use improvement.
A salesperson might use data to identify a new opportunity for growth in the market early enough to act on it. They might also use data about who's visiting the site and which pages they're looking at to develop prospect pitches that target the individual needs of a business – another high-level example of how website analytics improve sales.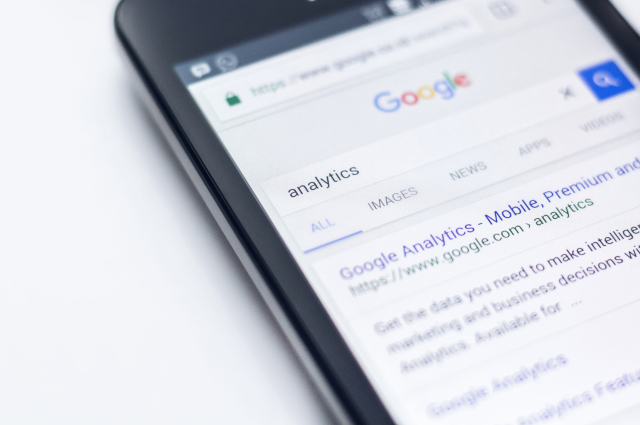 What metrics should I be tracking in 2022?
Which metrics should you track to enjoy the many benefits of website analytics?
Web traffic location: Where are your web visitors coming from? Your advertising approaches, payment acceptance methods, and preferred social media platforms will change immensely depending on whether your prospects are in rural American towns vs. glitzy Asian cities.
Web traffic device: If your web traffic is coming via a mobile device, you would want to optimize your site for convenient mobile viewing. Web analytics tools can also tell you more about your conversions rates by device. If your conversion rate is lower among mobile users than desktop users, you may need to improve your mobile checkout experience.
Web page data: Bounce rate still tells us a lot in 2022. You need to know which pages your prospects are visiting, and how long they spend on each page. This will tell you which pages are leading to sales and which pages are deterring potential buyers.
Search bar inquiries: If your site does not have a "search" bar, it's time to add one, because it offers valuable information. Check out what your visitors have been searching for and you'll know exactly what they want.
Now that you know a few of the metrics you should be tracking with website analytics, you may feel overwhelmed. Fortunately, all you need to do is download the right analytics tool to get started.
Salesforce, Google, and other popular analytics tools
Salesforce and Google are two of the biggest names in e-commerce, thanks to their website analytics tools. Both businesses can help your company get more out of its web offerings.
Salesforce's analytics solution is called Tableau CRM. It can be seamlessly integrated into your Salesforce platform to provide you with useful data management tools and the ability to visualize your data in powerful ways.
Google Analytics is a free solution that provides a number of helpful features. It offers data visualization, reporting, and real-time analytics. Using Google Analytics is a great way to identify your target audience and to develop a deeper understanding of their interests and goals.
Other popular analytics tools in 2022 include Matomo, StatCounter, and HubSpot. Matomo is a privacy-focused analytics platform that you can self-host on WordPress or another server. StatCounter offers basic information like traffic, sessions, page views, and real-time visitors. HubSpot has a few more features like managing leads, automating emails, and optimizing conversion rates.
That said, standard analytics tools have their limitations. Your company may be able to get even more out of its website analytics if it uses an alternative tool in tandem with any of the solutions these major businesses supply.
You should also be tracking emails
As you consider the best way to enhance your company's web analytics process, email tracking is another tool you can use to bolster your insights and tailor your marketing and sales approach. In addition to noting general metrics like your click-through rate (CTR), it's beneficial to utilize email tracking for other reasons.
Track emails to learn their final destination
Often, the emails you send to a prospect won't actually be addressed to one of the organization's decision-makers. But the person you sent the email to may forward it to a decision-maker to get their input.
Tracking the emails you send will tell you when this happens. You can use that information to send emails directly to a desired party.
Track emails to learn when they were opened
Decision-makers in the businesses you're trying to reach are busy. There's likely a specific time of day they might spend reviewing emails regarding a new business opportunity.
Email trackers tell you when your delivered emails were opened – information that can be used to zero in on the best time of the day to email a prospect and increase the likelihood of your email being read.
Track emails to learn what pages were visited after reading
Note the pages a recipient visited on your website after reading your email to glean the topics and pages they care about most. It's another resource your sales staff can use to fine-tune its approach.
Track emails to learn where they were opened
Know where your sent emails are opened. You might learn that an email is opened in an out-of-state location, say, Hawaii, instead of its regular destination.
This might signal that the prospect you're trying to reach is on vacation. And your sales staff can direct its efforts elsewhere for a few weeks until they see that the emails are being opened in the office again.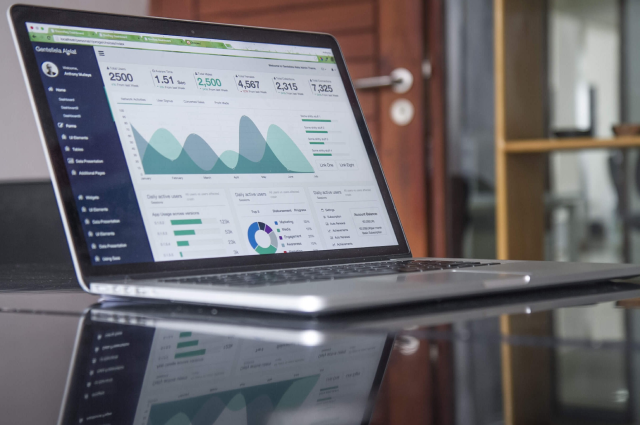 Using web analytics to revolutionize your sales process
Most industries today are highly competitive. Your company is likely competing with several different companies for the same clients. The effectiveness of your sales team could determine whether you rise or sink to the bottom of your industry.
By embracing website analytics, your company can empower sales staff with the insights that are right for you. Salespeople can use this data to generate actionable insights into their customers' behaviors, further leading to an increase in sales.
Website analytics can provide a general overview of which marketing campaigns work best with your audience. Similarly, they can tell you the type of sales language that leads to the most conversions by displaying how effective each of your web pages is at driving sales.
The power of a high-quality lead generator
Your company may be able to generate even more information through its website analytics program by signing up for a lead generator tool. Tools like LeadLander are specifically designed to help companies improve their inbound and outbound sales and marketing efforts.
LeadLander goes beyond what's offered by traditional web analytics systems to provide your company with even more actionable insights.
LeadLander is perfect for salespeople who are looking for:
● New leads
● Real-time alerts for new and returning prospects
● Interest validation from cold calls and outreach efforts
● Pipeline accuracy improvements
● A dynamic platform where it's easy to view and interact with all of this information
If your company is ready to start getting more out of its B2B sales efforts, then adding LeadLander to your website analytics program could be just what you need. Getting started is easy. You can try LeadLander for free by visiting our website. We have a 14-day trial that you can sign up for, no credit card required. Sign up today and experience the LeadLander difference.