Research shows that 93% of B2B marketers use email to generate inbound leads. That speaks to the impact a well-planned email marketing strategy can have on your B2B sales figures.
But if you want to get as much out of your B2B sales emails as possible, you need to follow the best practices. We've put together this email marketing guide to help you out.
The value of email marketing for B2B sales
Email marketing delivers value to B2B companies in several key areas. Here's a quick look at each one.
Lead generation
Emails are an effective way to generate new leads for your company. When you place valuable content behind an email wall, you incentivize your audience to trade their information. Then you can add them to your sales funnel and target them accordingly.
Content distribution
Emails are also an effective vector for sharing the best marketing content. For example, many of your leads won't go out of their way to make a trip to your website and read your latest blog post. They're much likelier to engage with that content if it's delivered straight to their inbox.
Relationship-building
You can also use your B2B sales emails to build stronger relationships with members of your target audience. When you consistently deliver value to a lead's inbox, they form a more positive association with your brand.
Your Email Marketing Guide
Step 1: Define your goals
The first step to getting the results you want from an email marketing campaign is understanding what you want to achieve. You want to make this explicit so you know how you're going to measure your progress once the campaign's launched.
There are no right or wrong answers here. Your goals will vary based on what you think your company needs to reach its potential. It could involve getting more leads into your sales funnel, increasing total revenue, or making progress with another metric that you deem important to the success of your business.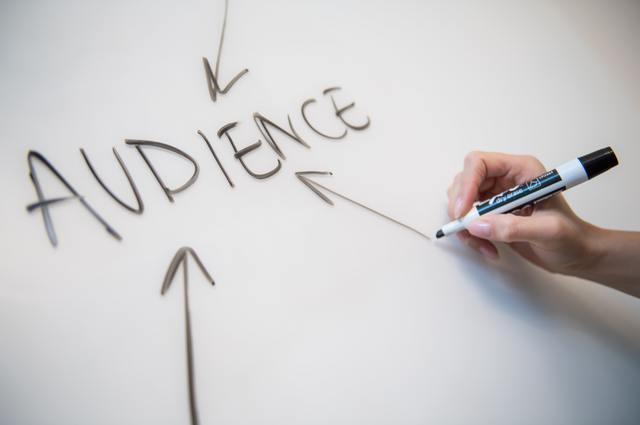 Step 2: Learn how to write compelling B2B sales emails
Ultimately, the success or failure of your B2B email marketing campaigns will come down to how effective your emails are at getting your target audience to complete the desired action.
That's why the bulk of this guide focuses on teaching you how to write more effective emails. Here are the most important things to keep in mind.
Nail your subject lines
Subject lines are important for email marketing campaigns – if you can't capture their attention with a compelling subject line, you'll never get anywhere.
Research shows that shorter subject lines are best. Subject lines with 50 characters or less have 12% higher open rates and 75% higher click-through rates.
Experts also recommend the following tactics when it comes to subject lines:
Personalize them
Create urgency
Start with action-oriented verbs
Use numbers
Segment your emails
One of the keys to writing compelling marketing emails is ensuring that the receiver cares about the information you're sending. That's why it's important to segment your email lists to create groups that share similar characteristics. You could segment your audience based on the benefits they care about most. Or you could create email groups based on how members of your target audience have interacted with your website in the past.
Personalize your message
Personalizing your emails makes your audience more likely to interact. Data shows that emails with personalized subject lines are 26% more likely to be opened than generic ones.
Keep it short
People are busy. Unless there's a good reason, they won't take 5-10 minutes out of their day to read through a dense message.
That's why it's essential to keep your B2B sales emails short, sweet, and to the point. You significantly increase the chances your recipients read enough to make it to your call to action.
Publish and share valuable content
Ultimately, the best way to get people to engage with your B2B sales emails is by sending them content they find valuable. So make sure that you're not neglecting the content creation aspect of email marketing while crafting your message.
Step 3: Track your progress over time
Creating and sending compelling emails is only half of the battle for email marketing. You still need to track the progress you make over time to ensure what you're doing is helping you hit your goals. Consider the following tactics:
Use a sales tracking chart
If your goal with an email marketing campaign is getting more sales, then you should be using a sales tracking chart. They help you keep tabs on key metrics over set durations of time and will give you a ton of insight into your performance.
Follow up
Many B2B marketers send emails to prospects, but a lower percentage actually follows up. You gain an immediate edge with your email marketing campaigns by simply committing to following up.
A/B test your calls to action
A/B testing is an important practice in marketing that's worth learning about. It involves creating two versions of a marketing material that are nearly identical; then, you test to see which of the two materials performs best. That way, you know which type of messaging you should use to optimize your results.
Look after your engagement rate
Many B2B marketers don't realize that their email addresses could be flagged for spam by internet service providers if their engagement rates get too low. So make sure you're not sending out too many emails to too many addresses, especially if they've only shown a tangential interest in your company.
Instead, curate lists that you know are full of active email addresses belonging to leads that have shown an interest in your brand.
Step 4: Make Changes
The final step in the email marketing process is making whatever changes you've identified as necessary in step 3. As you track your data, you should start to see trends indicating what's working well for you and what needs adjusting to being effective.
At this stage of the process, you're ready to make those changes. Then, continue tracking the performance of your emails to verify the changes you've made are having the intended impact.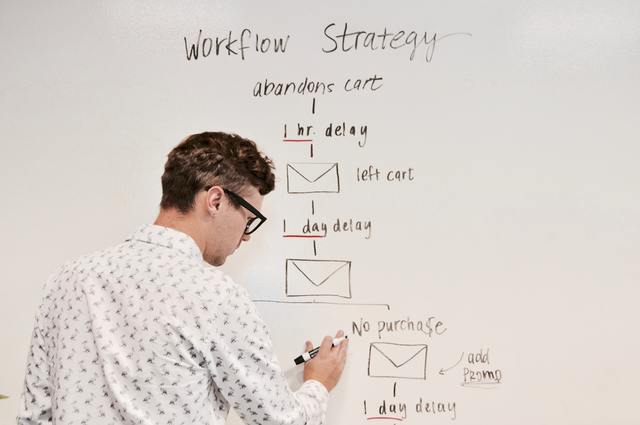 Maximize your email marketing guide: Access more free business leads with LeadLander
Email marketing is one of the most popular ways to find free business leads. But it's certainly not the only way to start getting more free business leads for your brand.
You can make better use of the data your website generates. If you present this information in a way that's easier to understand, you could discover many new leads and validate interest from existing ones.
That's why you should consider signing up for a free 14-day trial of LeadLander.
Our website visitor tracking software helps you find more free leads by working with your website visitor data. You can even use this data to craft more targeted, personalized emails for your B2B sales efforts.
Take the first step towards getting more leads you want by signing up for a risk-free trial of LeadLander today.
Related Reading
---