The average American sees between 4,000 and 10,000 ads every day. So how do you ensure that your company's marketing stands out well enough to connect with its target audience? One tactic is to create and optimize your calls to action. This article will tell you why your CTA is so important while also giving you a list of tips that you can use to improve your own.
Why your call to action matters
After seeing your ad, your call to action is the button, text, or link you want someone to interact with.
It could be the final act of converting a lead (such as "Buy Now!"). Or it might be a step in a longer conversion process (such as "Sign up for more info").
The more people who interact with your CTA, the more successful your marketing campaigns become. And when that happens, higher conversion rates are just around the corner.
Nine tips for creating CTAs that win more conversions
Begin with strong action verbs
A call to action needs to provide a clear direction to those who read it. In other words, people need to know what you want them to do after they see your ad.
That's why it's best to begin your CTA with a strong action verb, such as:
Buy
Shop
Download
Order
Fill (out the form)
Learn
Browse
These words make it immediately clear what action the user should take next. They're evident and direct, which is the foundation of every good CTA.
You don't need to use one of these words specifically to boost your conversion rates. But try to make at least sure that you're starting your CTA with a strong action verb.
Give a reason to engage
You don't just need to tell your audience what they should do. You also need to tell them why they should do it. That's why it's essential to give your readers a reason to engage with your CTA.
For example, you might say:
"Sign up now for a free trial"
"Download our free software"
"Call today for a free consultation"
"Sign up to receive more informative blog posts"
Leverage emotion
31% of advertisements are based on emotion – not logic. There's a reason for this: emotion is a powerful way to prompt someone to action. Leverage it when creating your CTAs.
One of the best types of emotion for CTAs is FOMO (fear of missing out). If you can tap into someone's desire not to miss out on a limited-time deal, you may increase their chances of converting right then and there.
You've probably seen these types of calls to action before. They often look like, 'Save 50% this weekend only!" or "Limited supplies available!".
Vary your CTA based on how it's accessed
One of the most common mistakes that companies make is keeping their call to action the same no matter how a person accesses it.
People come to your site for different reasons. The CTAs you show them need to reflect those reasons if you want them to succeed.
For instance, someone might click on a link that you post to your social media account with an ad focused on a specific product. The CTA you show on the other side of this link should be for that product specifically, not for all of the products in your store.
Personalized calls to action perform 202% better than general ones. So make sure that you consider the unique reasons someone is visiting your website.
Ensure your calls to action work on every device
More than half of all internet traffic comes from mobile devices. If your calls to action aren't easy to interact with on smartphones with touchscreens, you could be limiting your conversion rates artificially.
You should test your CTAs on different devices before pushing them to your audience. The links and buttons you use should be easy to click with a mouse as they are to tap with a finger.
Let your brand's voice shine through
Some experts say that creative ads increase ROI 11 times over standard marketing materials. That's because creative ads are more memorable and stand out from the thousands of normal ads someone sees daily.
You can bring this logic to your calls to action. When you create a CTA that stands out as a unique representation of your brand, you could see higher conversion rates for being willing to take that risk.
Use numbers when possible
Numbers make a benefit more visceral to your target audience. You should also try using them in your calls to action where possible.
Instead of saying, "Shop our deals today," it would be more effective to write, "Save up to 50% today". The latter CTA helps your audience understand the full value you're offering more intuitively than the first example.
It won't always be possible to use numbers. But you can use them in more places than you might initially think. You could add numbers to a CTA for your email list by saying, "Decrease costs by 25% with our marketing tips."
Use first-person language
You may also be able to improve your conversion rates by using first-person language instead of third-person verbiage.
ContentVerve saw a 90% increase in click-through rates by saying "Start my free 30-day trial" instead of "Start your free 30-day trial". That's a massive increase in performance for an easy switch to make.
Use A/B testing
Every audience is different. Some of the tactics we've listed here may be extremely effective for your brand. Others may fall flat.
That's why it's important to test the performance of your calls to action over time. Doing this is the only way to truly understand what's working for your audience and what isn't.
A/B testing is the easiest way to do this. The idea is to publish two very similar versions of your CTA with only a slight difference. Then you can use analytics to assess which version of the ad performed better.
If you repeat this several times with different parts of your call to action, you'll eventually zero in on the perfect format for success.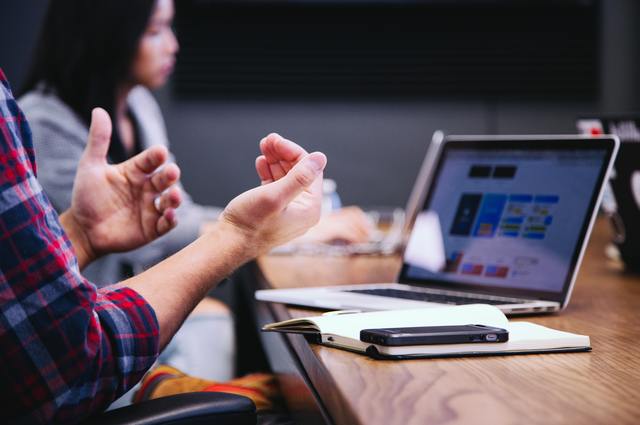 Boost your conversion rates with better data
Understanding your target audience is a big part of improving your calls to action. You need to know:
Where they come from
How old they are
What they care about in life
What problems do they have
The goals that led them to interact with your company
When you have a clear image of your ideal customer, it becomes much easier to craft calls to action that you know will resonate with their goals, interests, and pain points.
Data is the best way to gain this understanding of your customers. And your website is the best source for that data.
Real-world examples of CTAs that work
Headspace
This CTA from Headspace (a meditation app) is an excellent example of using numbers to create a sense of urgency. It also does a wonderful job of tying its color scheme, headline, and imagery into the purpose of the app, helping people relax through meditation.
The Budgetnista
This email list call-to-action from Budgetnista is a prime example of giving users a reason to click. It lists three free concrete benefits that a reader will get from signing up for the email list while also hinting at the possibility of getting even more than that.
Aquaspresso
With this call to action, Aquaspresso gives us a great example of using first-person language effectively in your CTAs. In just three short lines, it manages to use "You", "Me," "I," and "Me" again without sounding like it's forcing it.
QuickSprout
This call to action from QuickSprout does a really good job of leveraging emotion and creating a compelling reason to click.
Its question prompts the reader to consider that they may be mishandling their SEO. But it doesn't leave it there. The CTA also provides an easy way to check if that's true, simply by entering a URL into the box. It's a wonderful example of hinting at a problem and offering an immediate solution.
LeadLander provides the information you need to write better-performing calls to action
LeadLander makes it easy to get the data you need to optimize your CTAs. Our website visitor tracking software presents information about your website visitors in an intuitive format that everyone on your team will be able to understand.
Our tool tells you:
Who's visiting your site
What content they're looking at
Whether they have any known associations with companies
LeadLander could be the missing ingredient to writing more successful calls to action.
So why wait? Sign up for a free demo today to experience LeadLander's value.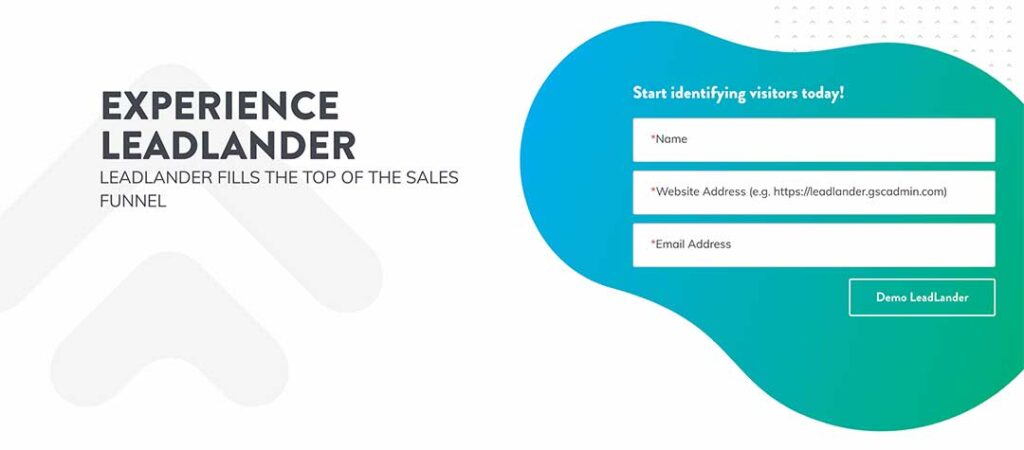 Related Reading
---