Business analysts play an essential role in the modern workforce. It's their responsibility to help companies reach their full potential by harnessing the power of data and analytics. But even the best business analyst can only be as successful as the tools they're working with. That's why we've put together the following article. It highlights the best web analytics tools of 2021. Using these will empower analysts to deliver more impressive results to key decision-makers within an organization.
Keep reading to discover:
The best overall analytics tools of 2021
The best tools for diagramming and flowcharting
The best tools for model building designing
Tools For Business Analysts
Business analysts are responsible for helping a company discover data-driven solutions to its problems. This involves using data to perform analyses that demonstrate the specific actions a company needs to reach its goals.
There are several key analytics tools that a typical business analyst will use while completing this type of work for clients.
For example, every business analyst needs a tool that will help them keep track of meaningful data and use it to generate insightful reports. Tools like Google Analytics and Microsoft Excel are great for this.
But a business analyst's job doesn't stop there. They also need to present their data in a way that makes sense to an organization's key decision-makers. This is where diagramming and flowcharting tools come into play.
These tools focus on providing business analysts with the design capabilities to turn raw data into visual charts and diagrams that are easier to read and make sense of.
Business analysts are also commonly asked to help companies create existing practices and build out examples of how those models could change by implementing new practices. For this, business analysts use model-building designing software.
Model building designing software makes it much easier for an analyst to create complex charts and models that accurately depict a company as it is today and could be in the future.
Collectively, these tools form the foundation of what a business analyst needs to provide value to their clients. Now, let's look at some of the top examples of each of these tools in 2021.
The Best Business Analytics Tools Of 2021 For Data Analysis
Datapine
Datapine is a business analytics tool that stands out. It enables analysts to plug in data from multiple sources and analyze them with a single, easy-to-operate tool. Datapine is adaptable, which makes it a good fit for almost any business analyst trying to appeal to key decision-makers in an organization.
Here are some of the tool's most impressive features:
Simple drag-and-drop interface
Predictive analytics capabilities
Interactive dashboard features and customization options
Dozens of reporting options
Targeted alerts and insights to promote best practices
HubSpot
HubSpot is an ideal solution for analysts that are focused on marketing. The company has a fantastic reputation and offers a wide variety of tools that analysts can use to help companies discover new opportunities.
HubSpot's Marketing Analytics Software is one of the company's most impressive offerings. Analysts can use it to:
Dig into the performance of each section of a company's website
Review and analyze detailed marketing reports for every channel the company uses
Learn more about the type of traffic that a website is receiving and where it's coming from
Customize reports and dashboards to meet your exact needs
LeadLander
We may be a bit biased, but we believe that LeadLander is one of the very best analytics tools of 2021 for business analysts.
LeadLander provides analysts with rich data that can be used to generate both sales and marketing insights. For example, when you use our tool, you will be able to:
Discover new opportunities for sales that a company hasn't unearthed yet
Improve a company's pipeline accuracy
Set up real-time alerts for known prospects
Access a dynamic visitor history and click path history
Sync inbound lead flow with marketing campaigns
You can also use our tool to discover new leads. Our platform will also help you improve a company's pipeline accuracy and show them which parts of their website need to be changed to improve their efficacy.
LeadLander provides the data you need to go above and beyond for your clients so that your firm is the first place they'll look when they need help in the future.
Instead, we're backing up our statements by offering a free 14-day trial of LeadLander, which you can sign up for without even having to input your credit information.
Contentsquare
Formerly "ClickTale," Contentsquare bills itself as an experience analytics tool, and easily unlocks valuable insights for analysts and digital teams alike. It connects directly to customer behavior and maps data into insightful heatmaps. It provides specific insights into engagement, clicks, and even scroll-depth measurements to better help analysts quickly identify fall-off points.
In addition, Contensquare:
Captures user interactions without needing tag configurations
Maps customer journeys to help round out customer behavior data
Creates niche heatmaps outlining real-time revenue attribution
Matomo
With data privacy and security top of mind, Matomo is the digital analytics solution that prides itself on protecting your information. Used and trusted by Nasa, the United Nations, and Amnesty International, the open-source platform provides users with 100% data ownership and is GDPR and CCPA compliant.
Other benefits for the tool include:
Flowing Google Analytics data directly into Matomo
Intranet Analytics to improve internal experience
Its On-Premise option is free to use monthly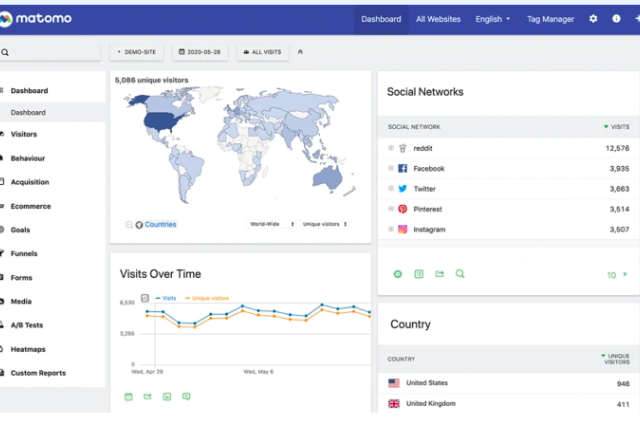 Mixpanel
Designed with SaaS companies and web owners in mind, Mixpanel tracks real-time data to better reflect how customers use a company's products. It also provides data management and a host of over 50 leading tool integrations.
Mixpanel also offers:
Funnels reports that pull out friction points
Build custom dashboards that are shareable cross-teams
Group and segment to uncover engagement drivers
Track customer journey to find areas that are either churn risks or upsell opps
Track account behavior for better retention
Best Analytics Tools Of 2021 For Diagramming And Flowcharting
LucidCharts
LucidCharts is a web-based solution that stands out as one of the very best for diagramming and flowcharting. To use the tool, you just sign up for a subscription. Then you can access its powerful features on any device that you own. That makes LucidChart a good option for business analysts on the go.
With LucidCharts, you'll gain the following capabilities:
Quickly import data to create complex organizational charts
Set up a live connection between diagrams and real-time data feeds
Draw both simple and complex diagrams and flow charts
Microsoft Visio
If you spend a lot of time working on diagrams and flowcharts, Microsoft Visio is a need-to-know tool. It's part of the broader Microsoft Office family of products, so it can be easily integrated for Microsoft users.
Microsoft Visio will make it easy for you to do the following:
Draw advanced diagrams and templates with customized specifications
Display dense, complicated data in an easier-to-follow, graphic format
Export the work that you do to other MS Office programs with ease
Bizagi
Bizagi has three unique business process management tools that are worth your attention: Modeler, Studio, and Automation. These tools can be used in combination with one another to unlock powerful benefits that will enable you to serve the decision-makers in an organization more effectively.
You can use Bizago to:
Draw complex diagrams and flowcharts
Integrate the work you're doing with Word, PDF, and SharePoint files
Utilize agile automation tools as you complete your analyses
Best Tools For Model Designing
Pencil
Pencil is a tool that's incredibly effective at helping business analysts create decision models. Here are some of Pencil's key features:
Model decisions using a standard approach during the early phases of a project or a report
Work with team members and decision-makers to create organizational buy-in
Test the models you create with real-world data
BPMN
BPMN is an acronym that stands for Business Process Model and Notation. The tool was designed to make it easy for analysts to create insightful diagrams that depict various business processes.
For example, BPMN gives you the ability to:
Utilize Business Process Execution Language in your reports
Quickly add new flow objects to existing charts
Divide your work into four easy-to-comprehend elements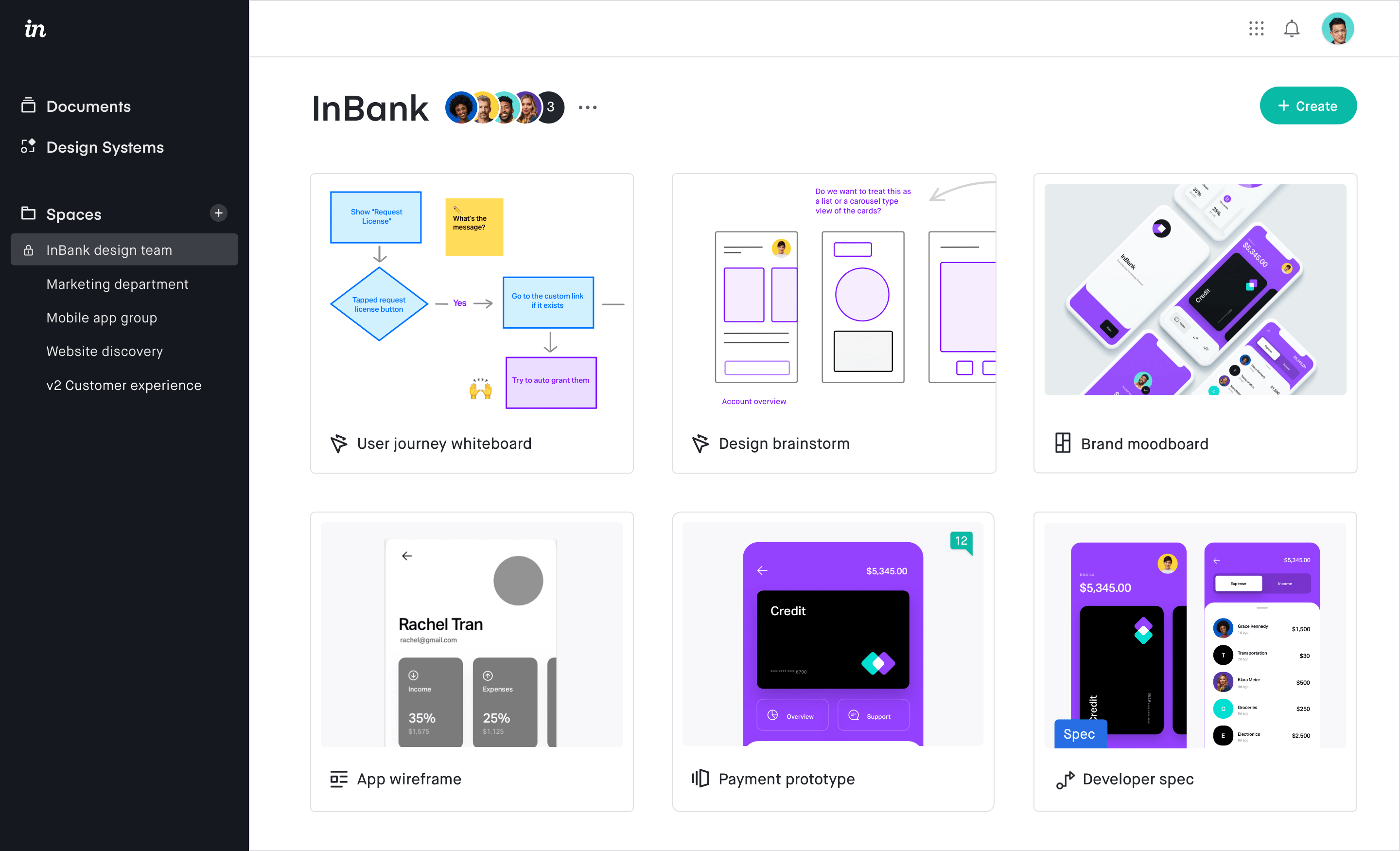 InVision
InVision may be best for analysts looking for a model building design tool that offers tons of integration options. With InVision, you can create powerful charts and designs that will help the key decision-makers within an organization manage their company more effectively.
Even better, you can sync the work you do on InVision to some of the most commonly used tools in the industry. This is a list that includes:
DropBox
Trello
Microsoft Teams
Teamwork
BaseCamp
Slack
And more
Deciding Which Tools Are Right For You
Not every tool on this list will be a good fit for every business analyst. To figure out what's right for you, you first need to consider what you'll spend most of your time working on.
You should also consider the features of each of the tools we listed. Doing this will help you identify which tools fit your unique use-cases best and aren't as good a fit for your needs.