It's hard to overstate the importance of creating a solid sales plan template for your web development business. It's the best way to track your sales goals progress and to define the specific strategies that you will use to reach them. If you want to start moving your prospects through your sales pipeline stages faster, then creating a strong template detailing how you will accomplish that is essential. But sales plan templates can feel a bit complicated due to how much information they require. Don't worry if you're having a hard time putting together your plan. We've put together all of the information you need to know as a web developer, so you can create a sales plan template that prepares your business for a successful future. Keep reading to learn more.
What Is A Sales Plan Template?
Let's start with the basics. A sales plan template is a single document that details your objectives, the tactics you'll use to reach those objectives, and the potential obstacles that you'll face along the way. A good sales plan will also include some information detailing your target audience, among other things.
Why do you need sales plan templates?
Creating a sales plan template can be a lot of work. You might be wondering if you actually need one as a web developer. But it's important to not put off creating a template just because doing so can be a challenge.
Creating a strong template will mean everything to your web development business. It will tell you what your specific sales goals are, how you're going to move prospects through your sales pipeline stages, and what the end result will be for your business.
It's important to have this information handy so that you know exactly what you need to do each day to make your goals a reality. If you don't plan, your conversion rate could suffer and you could find yourself struggling to reach the goals that you have for your business.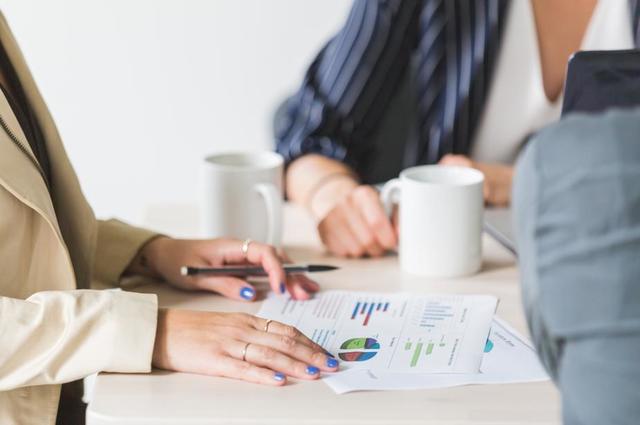 8 Sections Every Web Developer Needs To Create A Sales Plan Template
Now let's take a look at how you should go about constructing your sales plan template. Create these eight sections in your template and you'll be well on your way to making your sales goals a reality.
Target customers
The first thing you need to know is who you're targeting with your web development services. Do you specialize in a particular niche? Or are you a general web developer who can work on all different types of projects?
It's important to understand the specific value that you provide as a developer. Once you know that, you can begin to understand which types of companies will pay for that service.
You can begin with your current customers and go from there. Think about what they have in common. Then perform a bit of market research to see how your service fits into the broader marketplace. Here are some more strategies you can use to identify your target audience.
Revenue targets
Revenue targets are pretty self-explanatory. They're essentially how much money you plan on bringing in during a specific time period. It's important to be realistic here. Don't set yourself up for failure by shooting too high. And don't limit your potential by creating targets that are too safe.
Instead, it's best to aim for consistent, sustainable growth. This will vary from developer to developer and will depend on whether you're working as a sole proprietor or if you have a team behind you. But the average mid-size company generally looks for 15% to 45% year-over-year growth.
Strategies and tactics
This is where the rubber meets the road in your sales plan template. It's where you'll detail the specific strategies that you're going to use to achieve your revenue targets.
Your marketing plan is a big component of this section. You need to outline the strategies that you'll use to push enough prospects through your sales pipeline stages to meet your revenue targets. This can include content marketing, SEO marketing, and website analytics tools, among other things.
You'll also want to outline what your sales process will look like. Consider the specific sales actions that you'll take to convert a prospect – someone who shows a basic interest in your services – into a paying customer.
Pricing and promotions
This is where you'll outline the pricing strategies you're going to use to achieve your sales goals. You need to make sure that you're competitive within the broader market. But you also need to balance that against the amount you need to hit your revenue goals.
You may want to perform some market research here. You can figure out what your closest competitors are charging and base your pricing strategy on that. This is also where you'll include any promotions that you plan on running and calculate how those will serve your broader sales goals.
Deadlines and DRIs (directly responsible individuals)
This section of your sales plan template is where you'll detail how you're going to complete the projects that you already have. It's where you'll list the specific deadlines that you need to meet for each client. If you're working as part of a team, you should also list which people within that team are going to be responsible for each of your deliverables.
Think of this section as a roadmap for the work you're currently doing. It will keep you organized and help you determine whether your team is on time with its progress or if it's starting to fall behind schedule.
Team structure
Don't worry about this section if you're a web developer who works independently. Its purpose is to give you a better sense of who's on your team and what their specific roles are in your overall sales process.
If you do have a team working under you, then it's important to have the information in this section handy. It will help you manage your employees and ensure that their time is spent in the best way possible.
Resources
You also need to determine the resources that are available to you when thinking about your sales plan. You should include information about your marketing budget, how that's going to be allocated, and why.
It's also important to consider the various tools that you will be able to use to reach your targets. For example, be sure to note any website analytics tools that will help you find new prospects. Similarly, you'll want to include some information on any web development tools that you're going to use to deliver great results for your clients.
Finally, it's also a good idea to make note of the human resources you have available. Who is on your team? What can they do for you? Adding this information to your sales plan will give you a better sense of the ammo that you have as you work toward your company's overall goals.
Market conditions
It's important to have a strong understanding of the market conditions that will help and hinder the pursuit of your sales goals. This section is where you'll include any pertinent information about your industry and the competitive landscape within it.
For example, you might identify that a particular type of web development work is becoming increasingly sought after. Or you might find that you have fewer competitors in a web development niche that you specialize in.
Including this information in your sales plan template will give you a sense of how your business fits into the broader market. You'll be able to refer back to this section whenever your company is stuck in a particular place and you're looking for a new strategy to help you break through.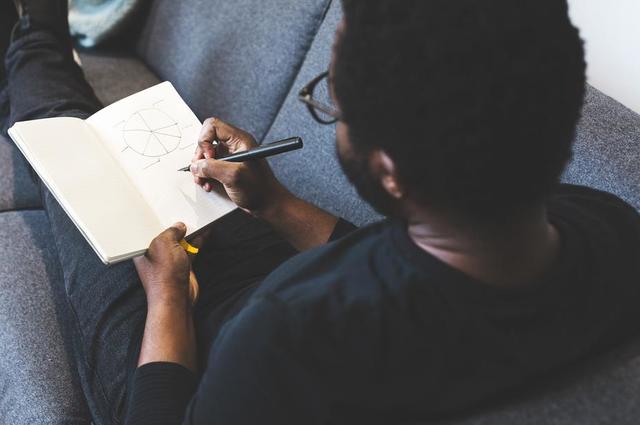 Get More Out Of Your Sales Plan With LeadLander
Coming up with a sales plan template is a fantastic way to prepare your web development business for a successful year. It will give you easy access to all of the information you need to work toward your sales goals in the most efficient way possible.
But you'll still need to take advantage of the right tools to get the most out of your template. That's where LeadLander comes in. Our platform was designed to help you get much more out of your sales and marketing efforts. We achieve that by providing you with a wealth of information about visitors to your website.
With LeadLander, you can get real-time updates on existing prospects and gain a better understanding of how they're interacting with your website. We also help you identify truly unknown prospects so that you can begin pushing them through your sales pipeline stages as effectively as possible.
The best part is, you don't have to risk a thing to try LeadLander for yourself. We're currently offering a free 14-day trial that you can sign up for without a credit card. You can cancel it anytime you wish.
Visit our website to try LeadLander for free today. It could be just what you need to maximize the impact of your sales plan template.